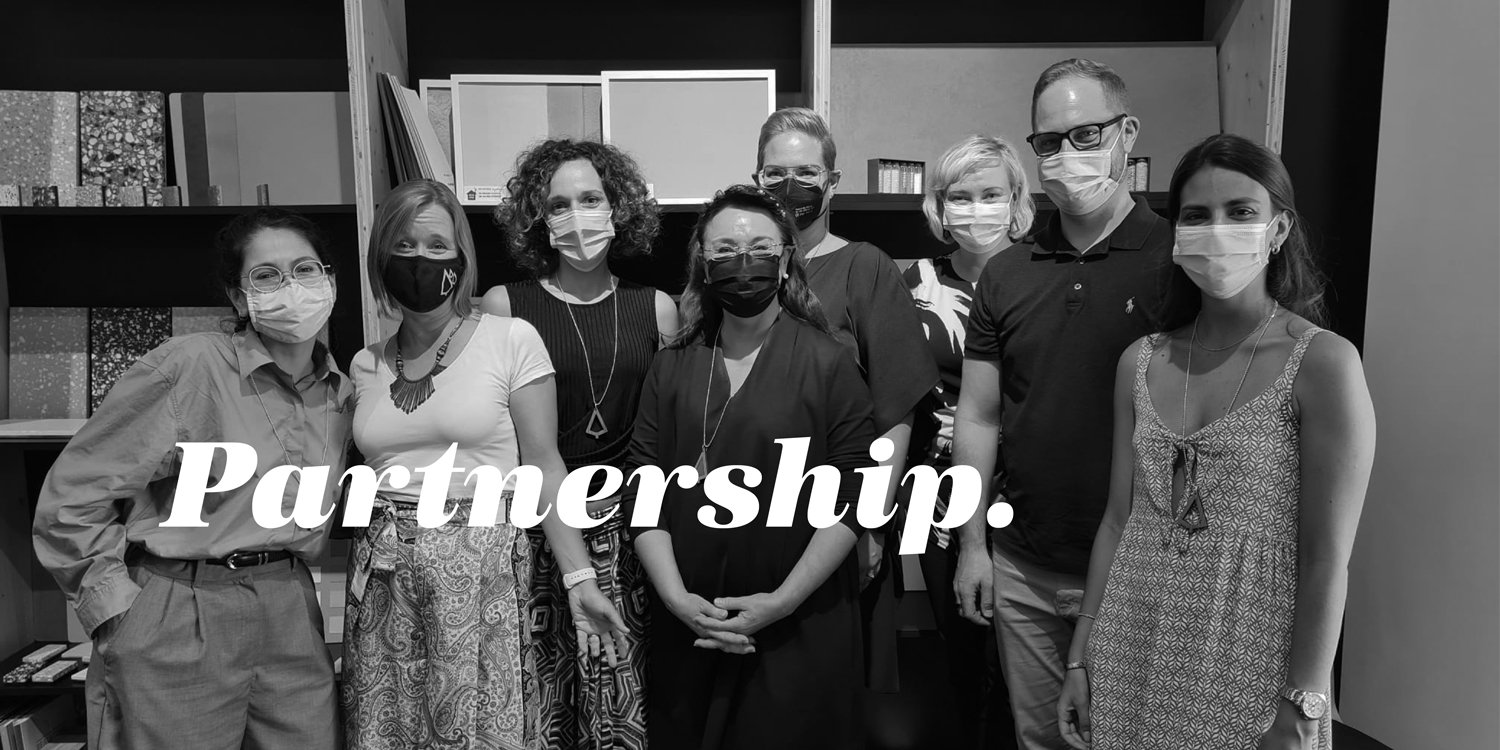 Partnership – We believe in long and lasting partnerships. We want to create a culture that inspires stories of love and passion.
Long-term partnerships and shared development have been at the heart of our operations right from the start. It is important for us that we can trust our partners both at the beginning and end of the value chain⁠—and that our partners feel the same.
We want to highlight two of our long-standing partners: ER-Saha Oy from Viitasaari, and UK-based MBM Speciality Forest Products Ltd. They will tell the story of their company and describe their journey with Lunawood.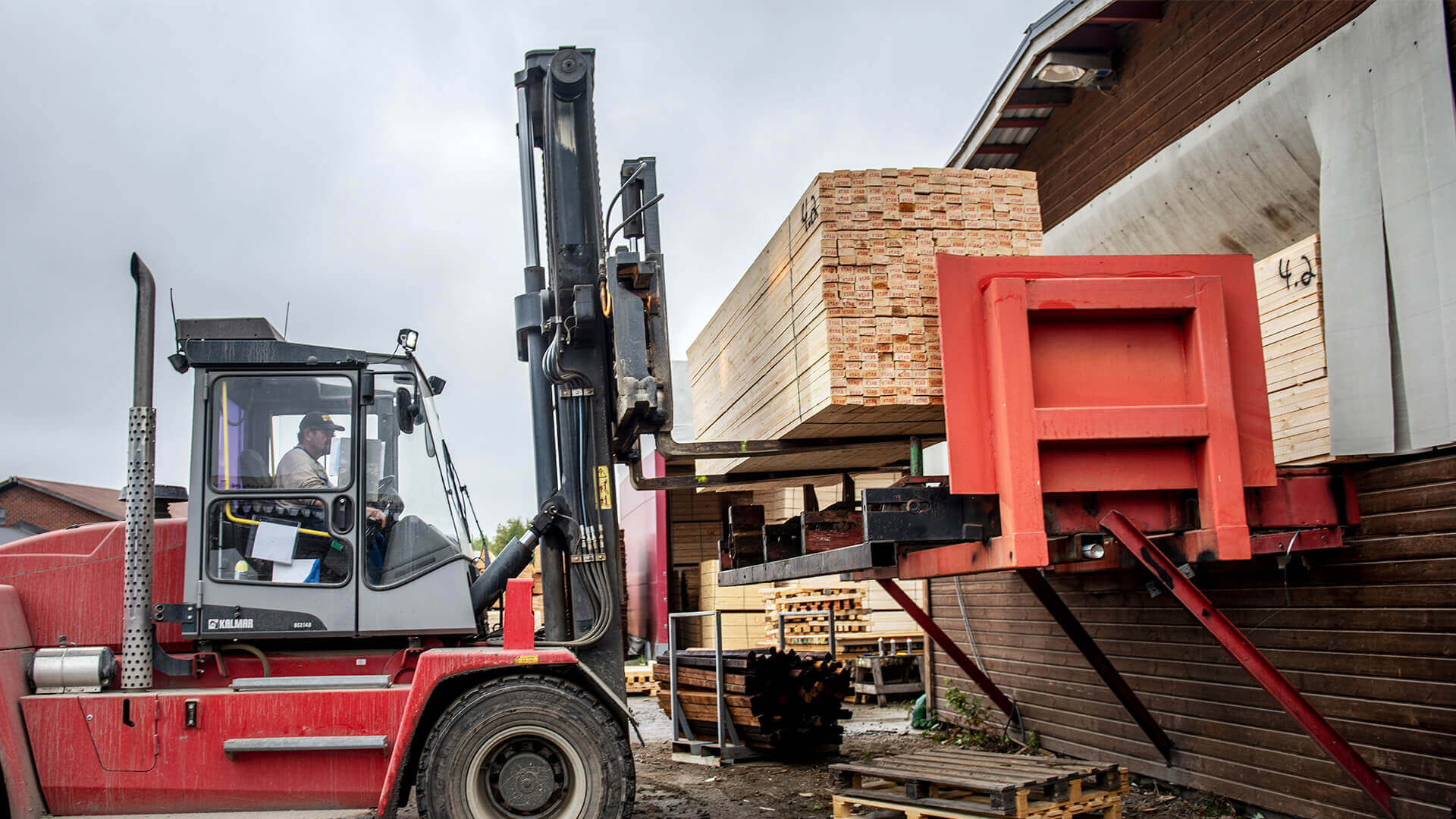 The story of ER-Saha Oy
ER-Saha Oy is a family-run business, established in 1989 based on the Haapaniemen saha Oy bankruptcy estate. Since the beginning, the owner has been Olli Poutanen, who also acts as managing director and is also temporarily in charge of sales nowadays. Today, Poutanen's children, Eero and Anna, also own parts of ER-Saha. In 2010, Poutanen acquired the company LunaTimber and transferred its ownership to his children. Aulis and Olavi Kärkkäinen were partial shareholders in LunaTimber, which is known today as KiuruTimber.
This year, ER-Saha will earn a turnover of 50M€ from the sale of 185,000m3 of sawn timber. The production will require 400,000m3 of log. This requires extensive logistic traffic, as several truckloads are needed every day to bring in material in order to obtain the required 2,000 m3 of log. Today, the sawmill operates five days a week in two shifts. The company's timber production comprises 60% spruce and 40% pine, both of which are obtained from major forestry companies and Metsähallitus. Due to major investments, the sawmill has been extensively renovated. The company particularly invested in automation, and today the primary job tasks in production are monitoring and maintenance.
The first sales agreement with Lunawood was concluded in 2007 when Aulis Kärkkäinen purchased spruce from the company. Further, the following deliveries were comprised of spruce, but in 2008, deliveries began to include pine as well. Olli still remembers the early discussions and email exchanges with the jovial Aulis Kärkkäinen. They laid the foundation for long-standing co-operation that continues even today, between Matti Lehmuskorpi and Mika Kokkonen.
Today, ER-Saha exports 80% of its products. The most of the products intended for the domestic market are headed for Lunawood's mills. "Lunawood has a good reputation in the market, and demand has increased," shares a delighted Olli Poutanen. "Lunawood's development has been steady and positive for a long time. It gives you faith in the future," asserts managing director Olli Poutanen.
The story of MBM Speciality Forest Products Ltd.
Watch the video below for the experiences of Brian Edwards, CEO of MBM Specialty Forest Products Ltd, when he first visited our Iisalmi plant and how the journey with Lunawood has continued since then. This is a recording of Lunawood's 20th anniversary.
Managing Director at MBM Speciality Forest Products Ltd, Mr. Brian Edwards, tells the story of his first encounters with Lunawood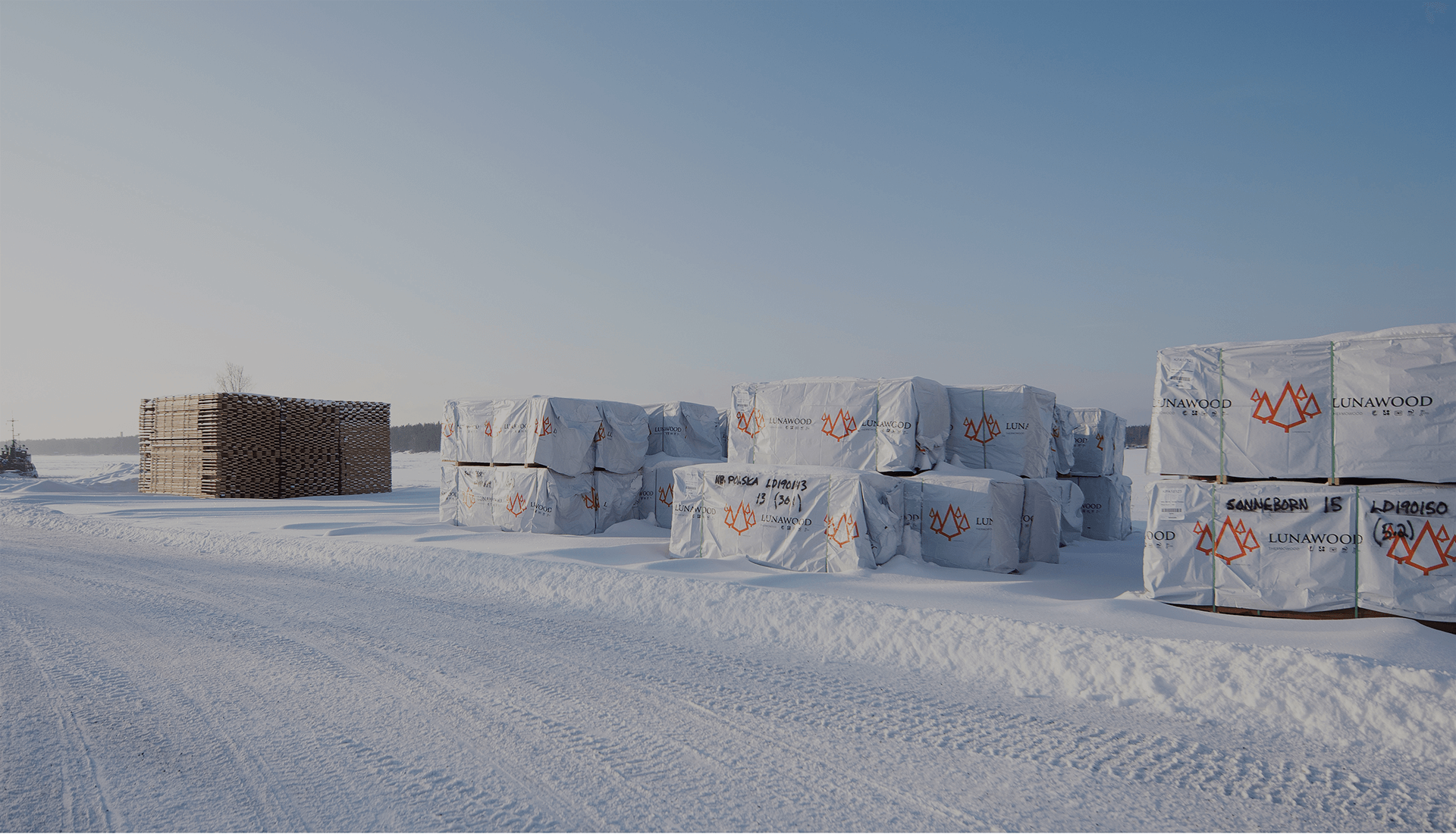 Play