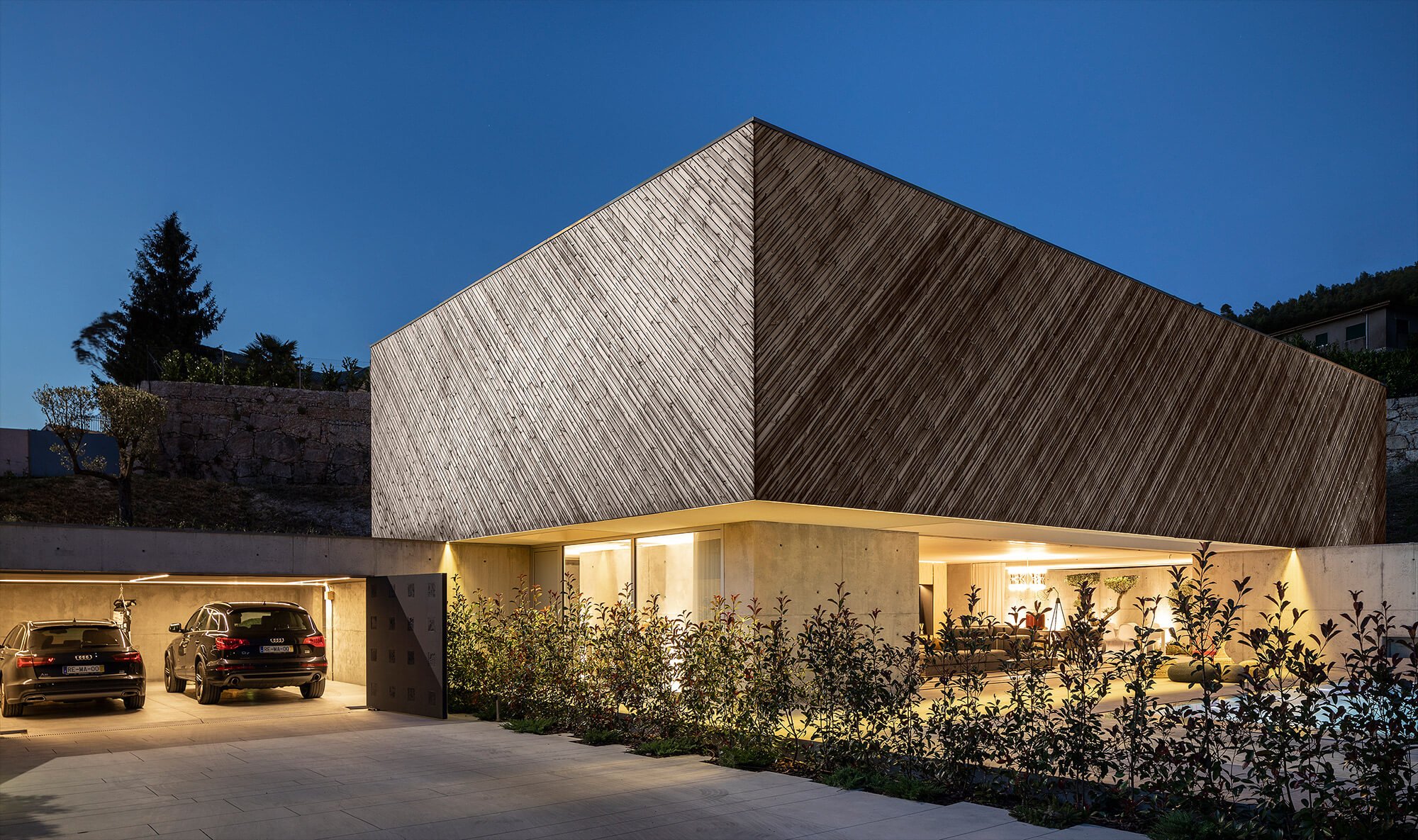 The installation orientation of the siding is an important feature in defining the appearance of the building. Well-designed and meticulously realised siding also protects the building, thereby prolonging its service life and increasing its value. In recent years, the conventional horizontal and vertical siding orientations have been complemented by new, more unusual styles, such as diagonally installed siding or combinations of different orientations and panel sizes. Irrespective of the installation orientation you select, the choice of wood material plays a huge role in ensuring a solution that meets the requirements and offers a long service life. Therefore, the wood's weather-resistance, average service life, and dimensional stability, alongside use of the appropriate installation method, determine the result.
What, then, are the main benefits and impacts of various installation styles?
And which Lunawood product should you select for horizontal, vertical, or diagonal installation?
In this article, we provide information on various installation styles and the Lunawood Thermowood products that will help you achieve the desired result.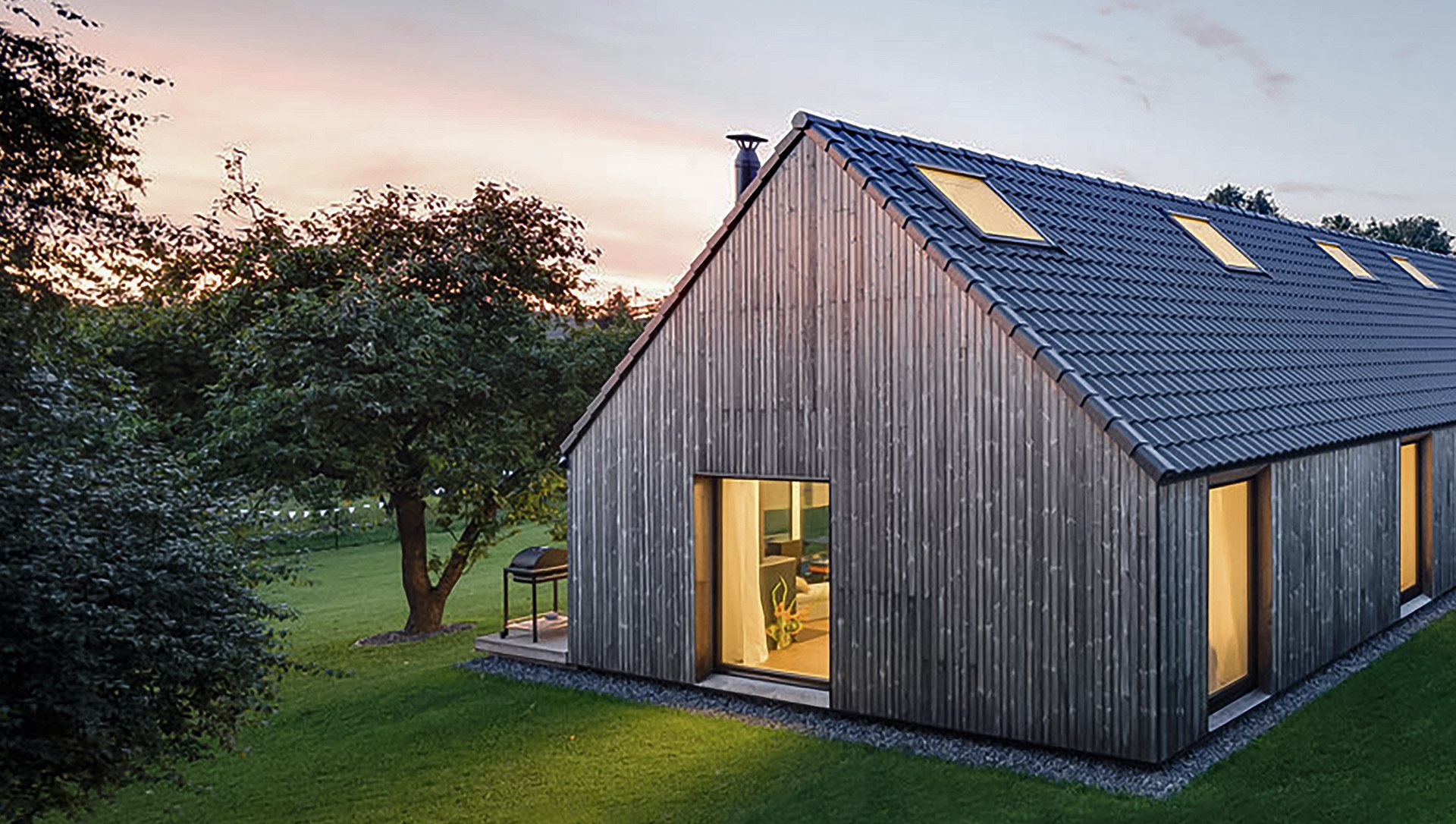 Vertical siding – a modern style giving the appearance of added height
Whereas horizontal siding is now often associated with a traditional style, vertical siding has become popular in recent years, for modern architecture in particular –  even though for practical reasons it has been used in wood-based construction for centuries. Especially in humid conditions, cladding has been installed vertically to allow rainwater to run down the grooves, preventing humidity from damaging the wood. Vertical grooves also are slightly easier to keep clean of dirt and dust. Nowadays, the installation orientation does not play a huge role in the longevity of the cladding, because the modern tongue-and-groove designs prevent accumulation of water in the grooves.
Today, the main draw of the vertical installation technique is its visual impact. Long vertical lines in cladding give the façade an appearance of added height. Therefore, vertical cladding is well suited to smaller buildings and private residences where the goal is to create a sense of height.
The private home, located in Lithuania and designed by the DO architects, is an excellent example of the use of vertical cladding for a modern home. The building's clean-lined design works well with the vertical cladding, which lends the design a rustic appearance, accentuated by Lunawood's Thermowood with its naturally greying colour tone.
In the Project Ö located in the Finnish archipelago, the vertical exterior cladding has been implemented by combining several different panel widths. This type of implementation works well with Lunawood's Luna Panel System product family.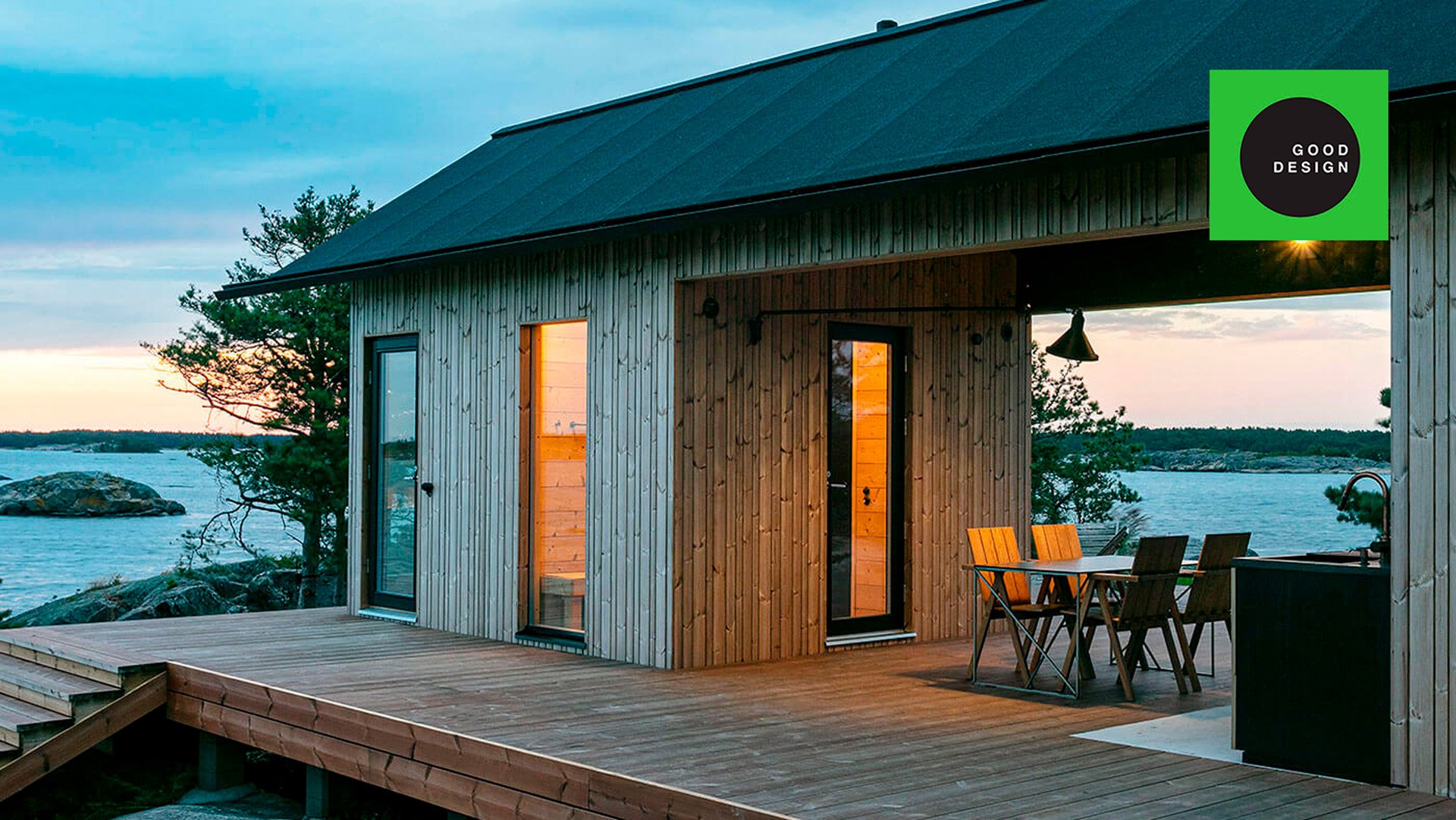 Vertical Lunawood siding is also a natural choice for compact Tiny House designs. In the Ericeira design, Portuguese architectural-design firm Tinylar utilised the Luna Triple 32×140 3D panel to achieve a modern, batten-like style for the cladding of this beautiful mobile home.
Vertical installation works well for smaller details too, where wood cladding serves as a natural complement to harder façade materials, such as concrete, stone, glass, or tiles. In the Els Brisoleis, in Spain, the vertical Thermowood batten cladding comes together with the light concrete in an elegant manner. Exterior cladding created with Thermowood battens installed vertically offers an effective means of introducing the warmth of Thermowood to a design in a fresh, modern way.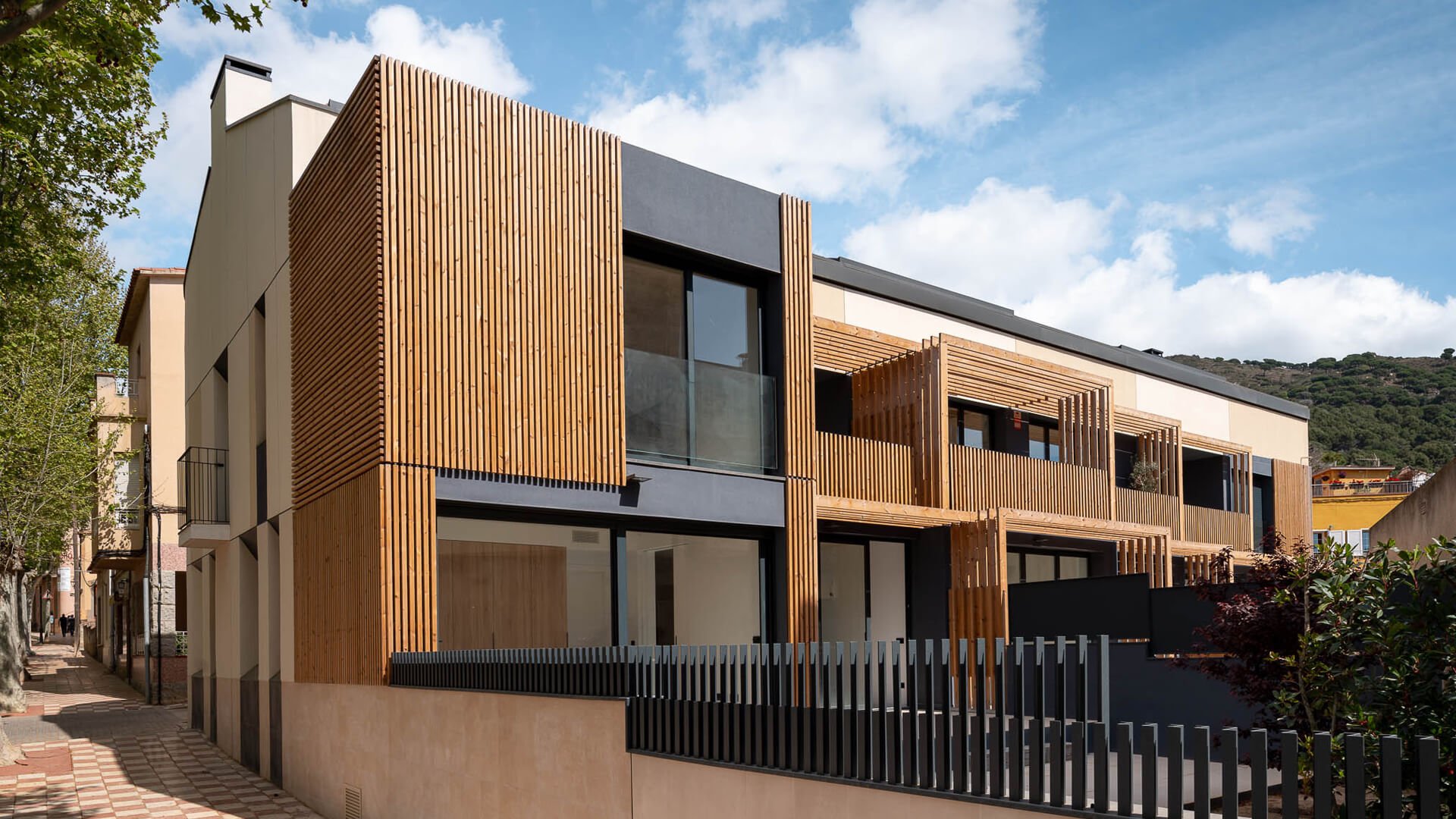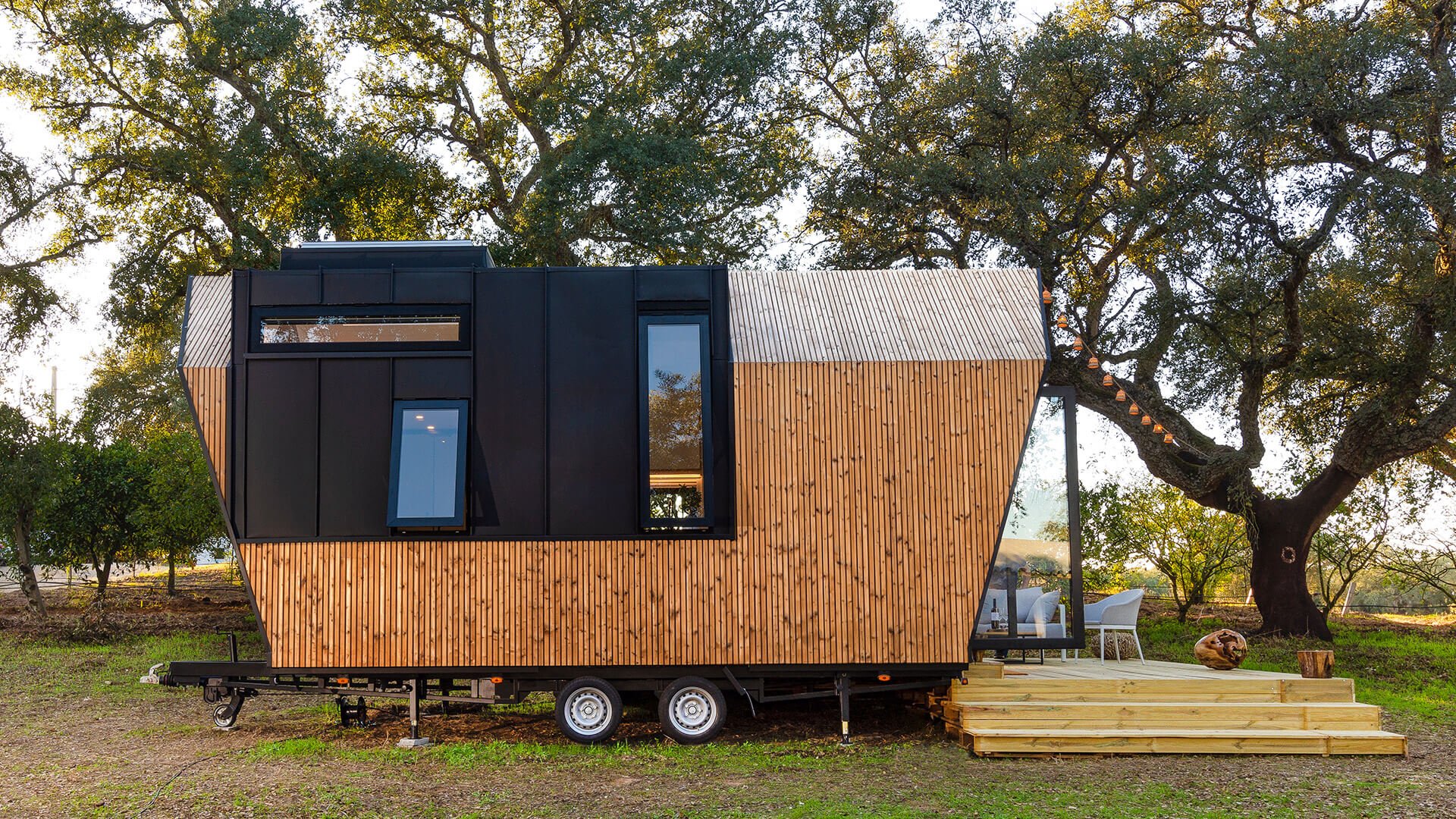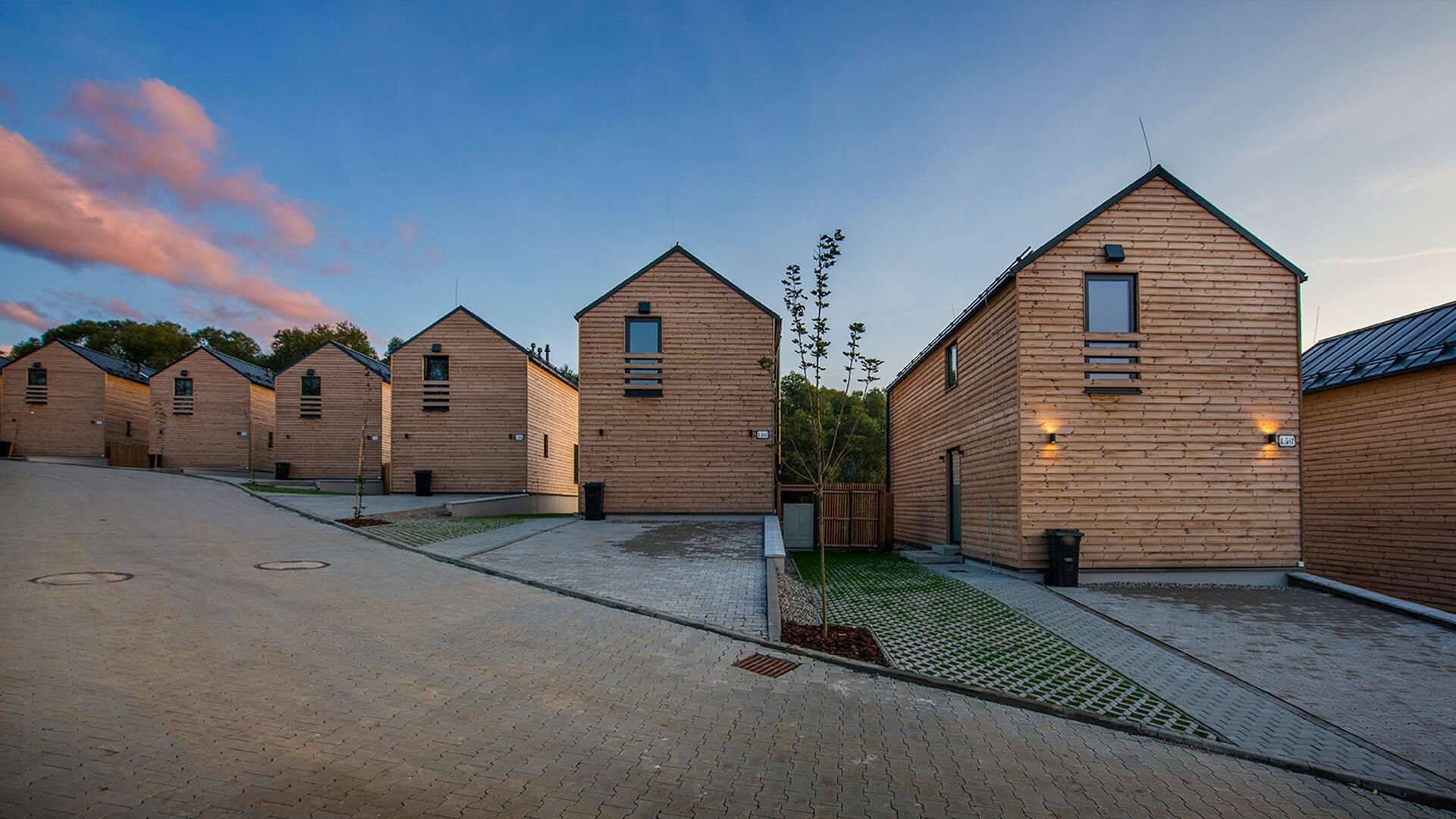 Horizontal siding – a timeless and traditional choice
Horizontal orientation is typically regarded as the most traditional way to install cladding. While horizontal siding is an ideal solution for buildings where a timeless style is sought, it also introduces an interesting contrast to modern properties in which simplicity is favoured for the design and choice of materials. An excellent example showcasing such a design is High-tech Educational Pavilion FFWS, in which large windows and modern architecture create a timeless combination with the horizontal cladding.
If the goal is to use vertical installation to achieve modern, clean-lined siding, the Luna Panel System range offers an ideal solution. The distinguishing feature of Luna Panel System is the panel's straight edge and the discreet 3 mm shadow gap between the panels. And, as the icing on the cake, the Luna Panel System range provides panels of three different widths that can be combined to create a unique horizontal cladding design.
Other ways to introduce eye-catching features to horizontal cladding include the use of extra-wide panels or panels with a brushed surface. For such designs,  the Lunawood Collection's extra-wide spruce panels, the brushed Luna Layer and the smooth Luna Vivo, offer an excellent solution.
If the goal is to give a traditional appearance to the building with a bevelled cladding, the Luna UYLS 20×140 bevel siding is an ideal choice. The panels are attached such that each board slightly overlaps the next one down, creating a small shadow between the panels. Slovakia's Demänová Village holiday resort showcases the use of Lunawood Thermowood in a bevelled façade perfectly. Luna UTV and Luna UTS, which create a 10 mm groove between the panels, are another ideal choice for traditional horizontal cladding.
With the exceptions of the Luna Triple and Luna Trio 3D panels, all of Lunawood's tongue-and-groove panels are suitable for horizontal installation and offer excellent weather-resistance and dimensional stability in all climates. If you want to create a horizontal cladding with battens, Lunawood's SHP parallelograms are the best option, due the sloping profile which makes the water drain faster.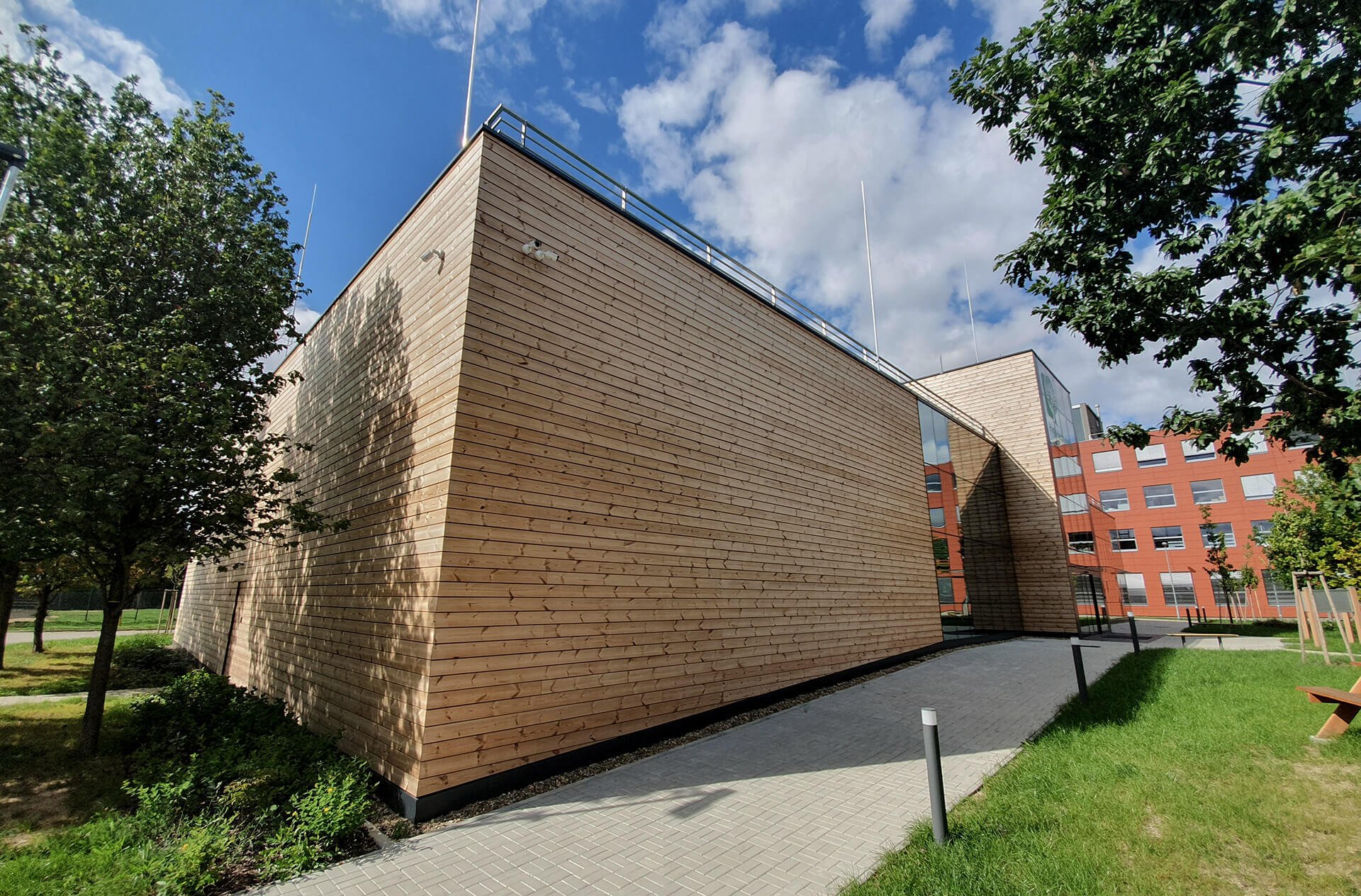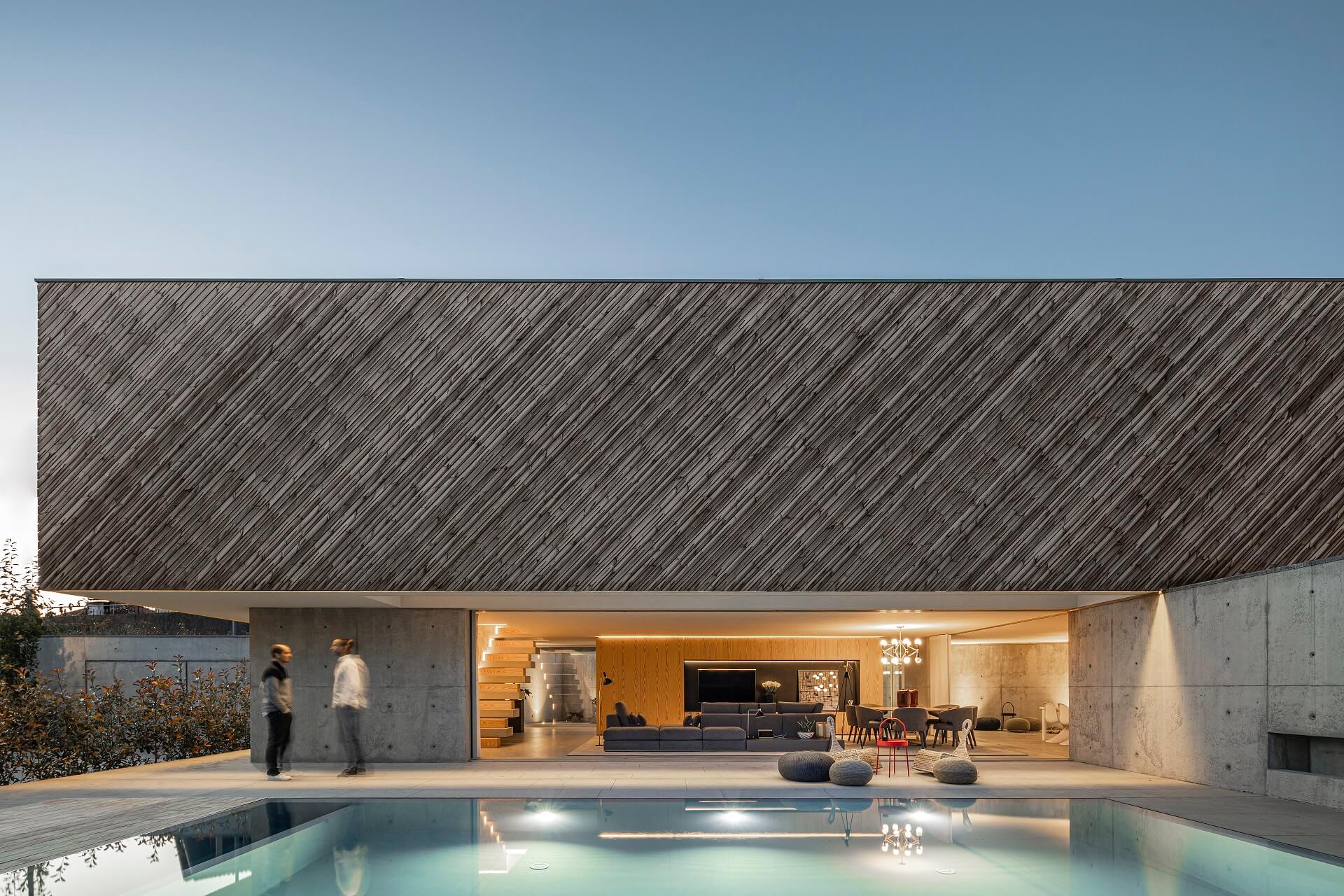 Diagonal and combination siding – creative and unique façades
Because wood is a traditional material, using it in an unconventional way is an excellent means of giving your property a unique and eye-catching style. In recent years, diagonal installations and combinations of various siding orientations have gained in popularity.  An elegant example of diagonally installed siding can be found in Portugal in a building designed by REM'A Arquitectos. The winner of ArchDaily's Building of the Year 2020 prize, Casa A charms you with its naturally greying diagonal cladding.
Diagonal cladding can be realised with Lunawood's tongue-and-groove Thermowood panels and fully planed battens as long as the joists are mounted in line with the official installation instructions, to ensure sufficient ventilation. In humid climates, the graying of the diagonal cladding may be uneven, which is good to be aware of at the design stage.
Combining multiple installation orientations is also an excellent way to create an interesting texture for a façade. This can be done with Lunawood's batten products, which are available in several thicknesses and widths. In Kino Pasaka, designed by Audrius Ambrasas Architects, Lunawood's Thermowood battens have been used elegantly in both horizontal and vertical orientation.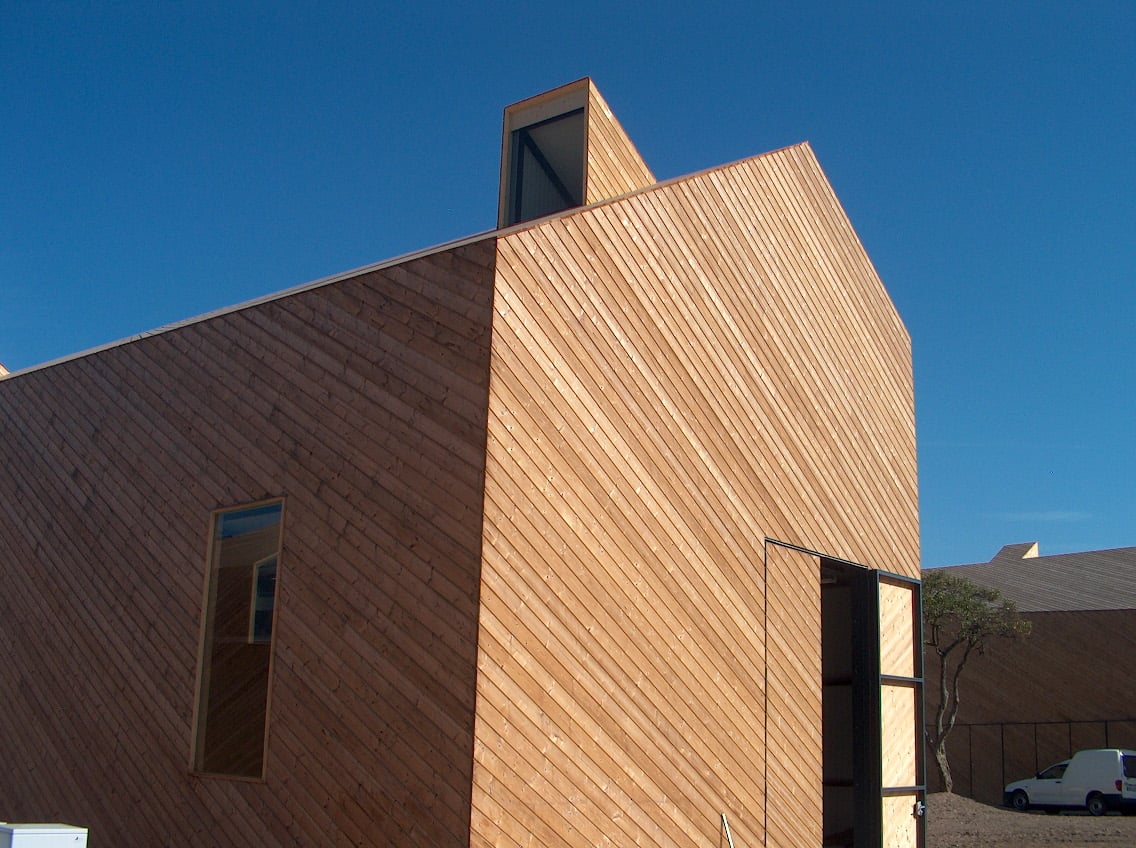 Vertical, horizontal, or another siding orientation?
For each installation orientation, several high-quality, visually pleasing products are available, making it possible to create a wide range of cladding solutions. To achieve the optimal service life for exterior cladding, it is important to install each product in compliance with the official installation instructions, ensuring the most beautiful and durable result. In the design of exterior cladding, it is good to bear in mind that for more complex designs, the quality and technical performance of the wood material is particularly important. Challenging mitre cuts and eye-catching design features inevitably draw attention to the material, making any weaknesses in the quality or dimensional stability very conspicuous. Because of this, Lunawood's Thermowood products made from Nordic spruce and pine are a reliable, sustainable, and easy-to-maintain choice for architectural applications, irrespective of climate conditions.