Lunawood Thermowood beautifies the new Icy Hot Chalet at the front slopes of Levi Ski Resort
Adjacent to the front slopes of Levi Ski Resort, a striking complex comprising over 40 holiday apartments, business spaces, and service areas is taking shape, covering an area of approximately 7,900 square meters gross. The grand project, designed by DC3 Design & Consulting architects, is being undertaken by YIT under a project management contract. Icy Hot Chalet's ski-in/ski-out holiday apartments offer carefully considered luxury, and expansive windows provide stunning mountain views. The largest two-story loft apartments can have floor areas of up to 200 square meters.
For the main façade of the Chalet on the ground floor, brick has been chosen, with Lunawood Thermowood cladding on the upper floors. The architects aimed for a nuanced and domestically sourced wood façade solution, and Lunawood's Luna Panel System product family provided an excellent opportunity for that. By combining different thicknesses and wide profiles from the product range, the wood cladding achieved a unique rhythm.
Construction has start at April 2022 and the first part of the project is expected to be completed by the end of November 2023. The goal is for residents to enjoy the Christmas season in their new holiday apartments. The overall project will be completed in 2024.
Follow the progress of Icy Hot Chalet on the Levi Live YouTube channel. The sixtieth winter season of Levi for 2023-2024 is opening on the 6th of October 2023!
More information:
Matias Laaksonen, Design and Product Manager, +358 50 437 2325, [email protected]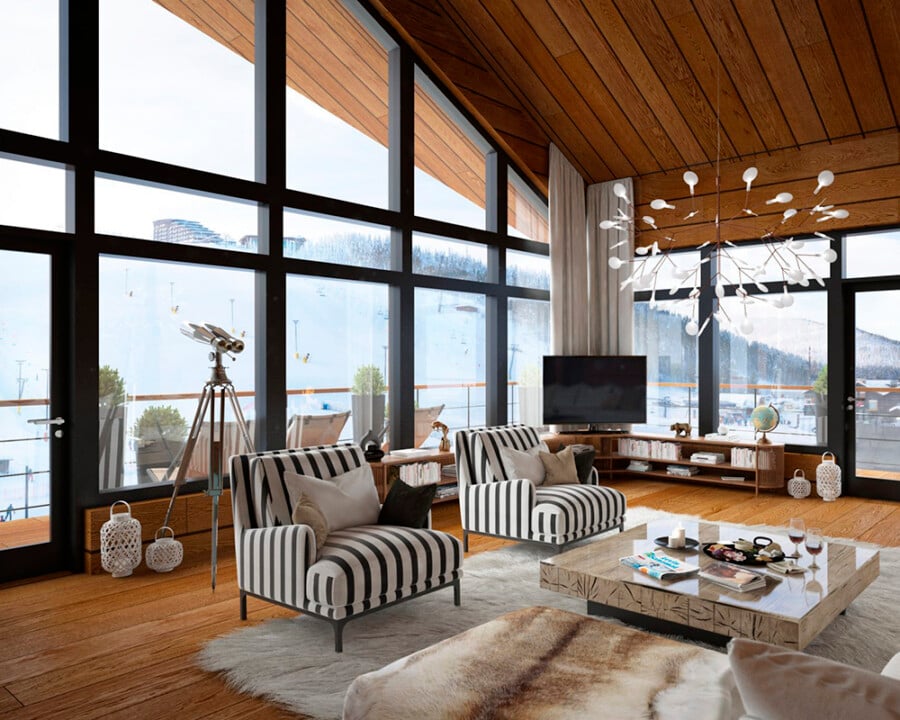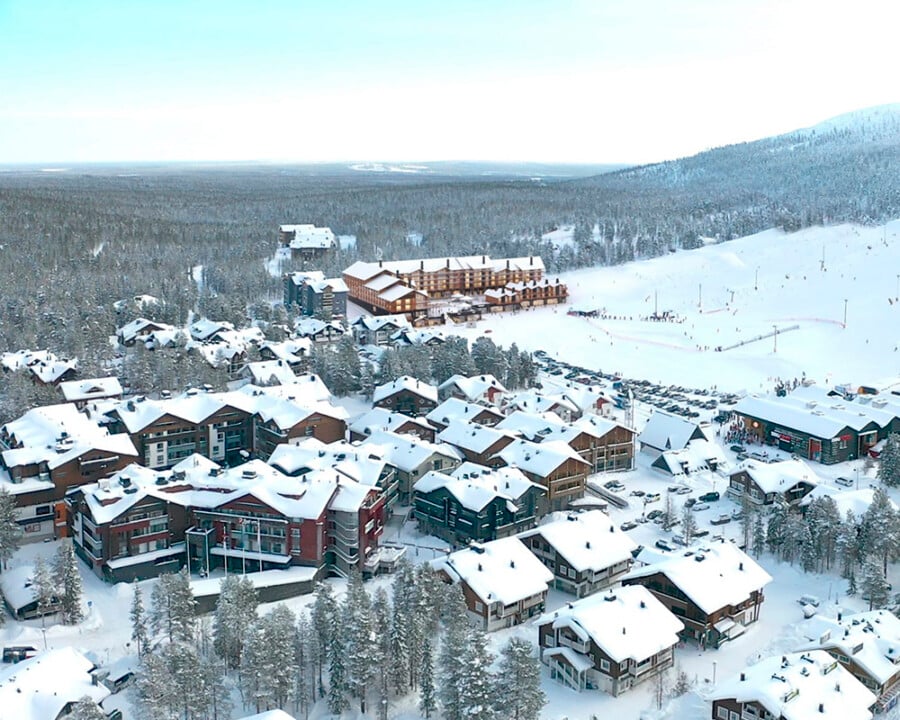 Visualizations: DC3 Design & Consulting