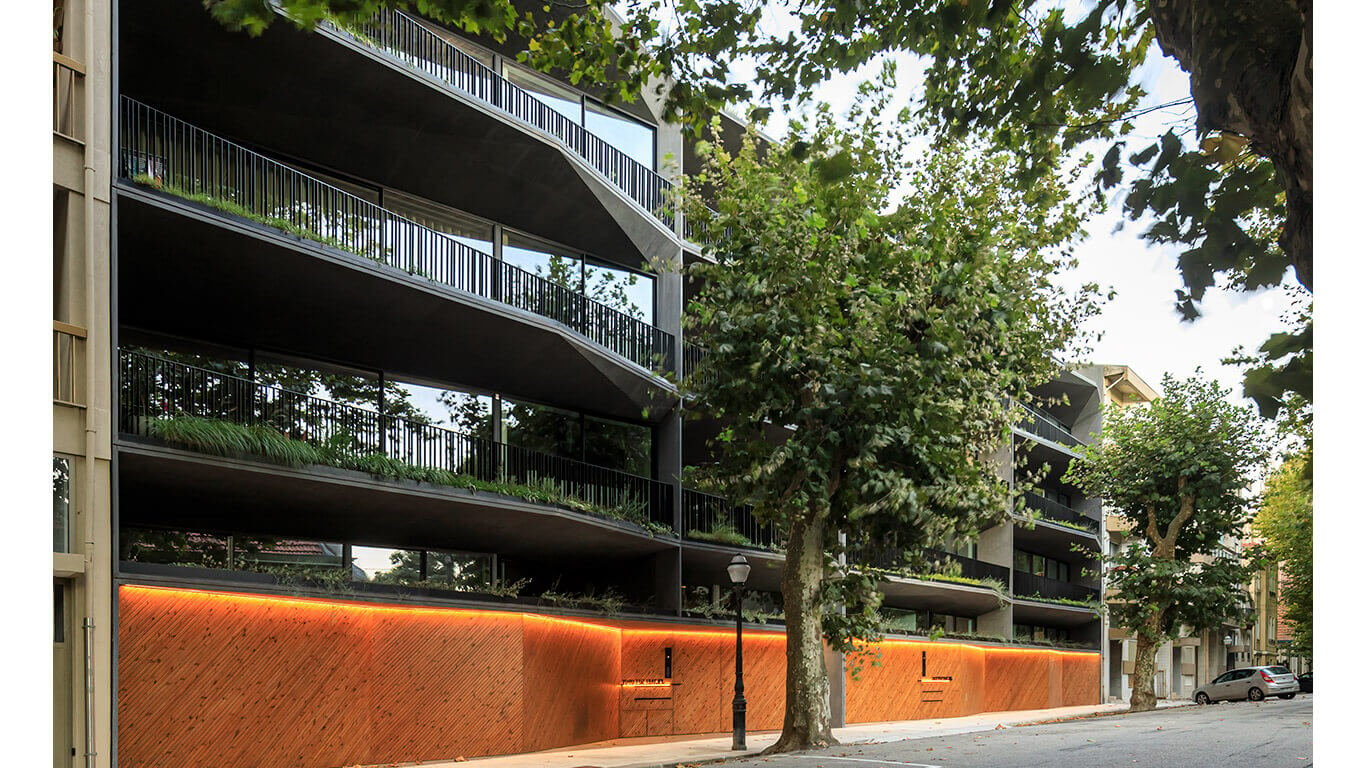 Architect
dEMM arquitectura
Photos
FG+SG | Architectural Photography
Located in Porto in Foz do Douro, 1032 Foz Housing with 19 apartments stands out from its surroundings and brings a breathe of nature to the cityscape.
The building has an East / West orientation and is inserted in an urban area in consolidation next to the Atlantic Ocean. The proximity to the sea and the large trees, influenced the choice of building materials, which are natural and with expressive textures, contrasting with the urban cityscape.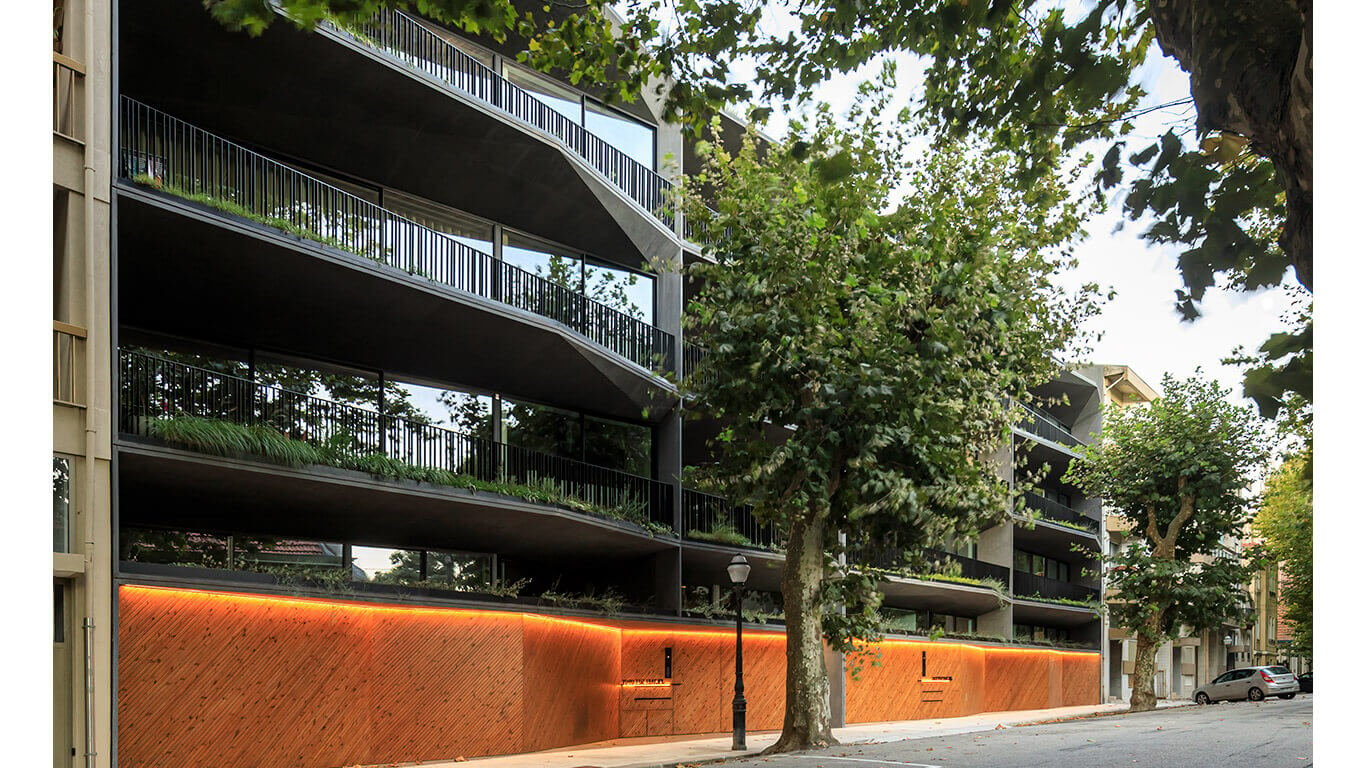 The design of the generous balconies directs the visual framework towards the Atlantic Ocean, also allowing for the large opening of the windows to extend the social area from the inside to the outside.
Lunawood Thermowood was chosen as facade material due its excellent weather resistance, appearance and ecological nature.  The calming effect of nature continues in the modern interiors, where the focus of attention lies in the stunning ceiling finished with Thermowood Battens.