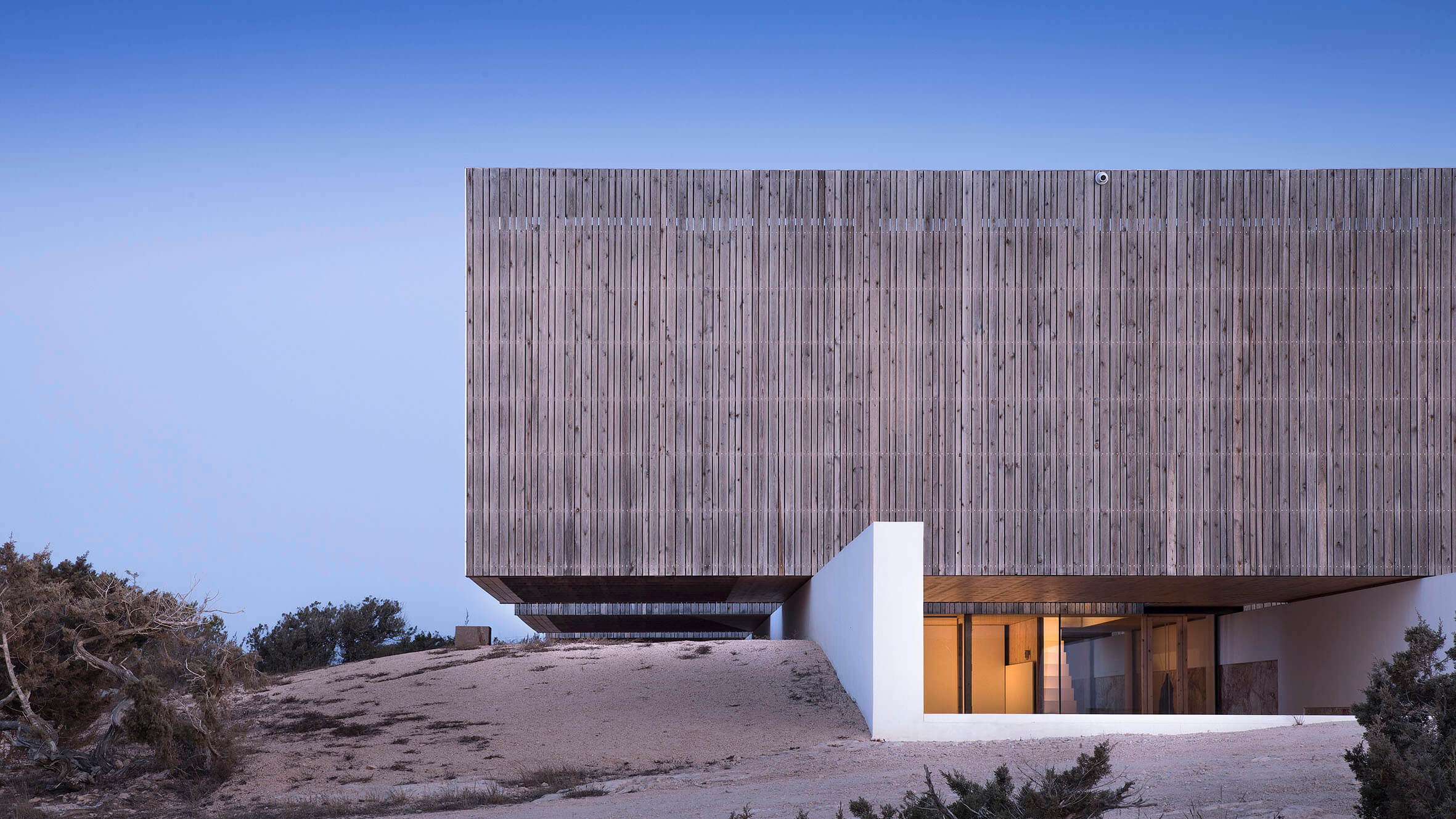 Architect
Marià Castelló Martínez
Location
Formentera, Spain
Photos
Marià Castelló Martínez
This modern villa located next to the beach of Migjorn, on the south coast of the island of Formentera has a beautiful harmony with the breathtaking environment. Sustainable and naturally weathered Lunawood Thermowood matches perfectly together with the large rocks carved from the ground. Lunawood Thermowood Facade has naturally weathered over time into a silver-grey patina and thus it blends beautifully into the surroundings. The superior quality of the used materials has played an important role in the process of creation and realization of the project.
Even in hot and humid conditions like in Formentera, Lunawood Thermowood stands the test of time, stays dimensionally stable and resin free and most of all sustainable due to the natural and sustainable thermal modification.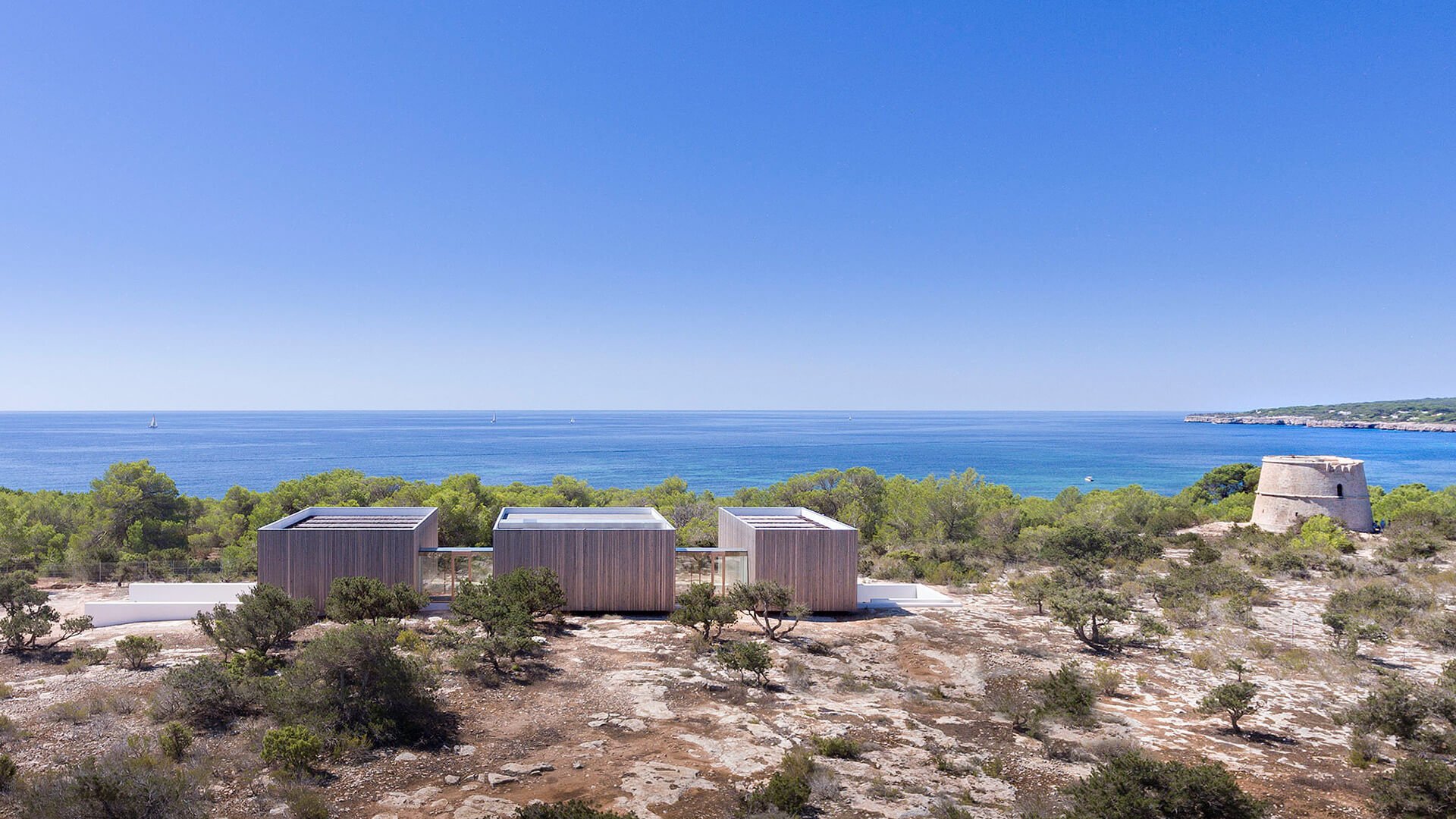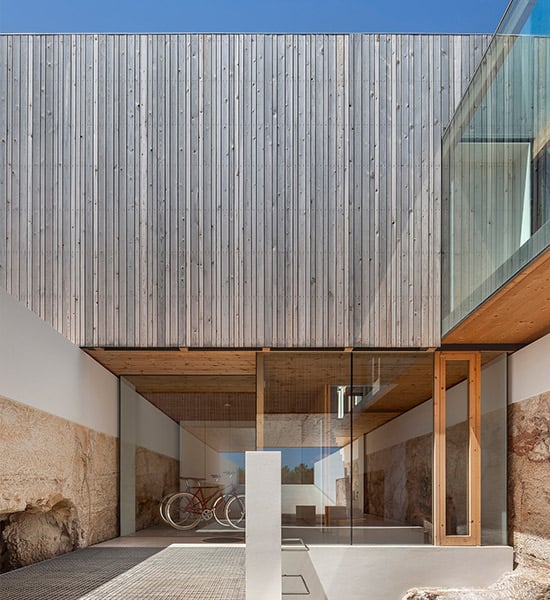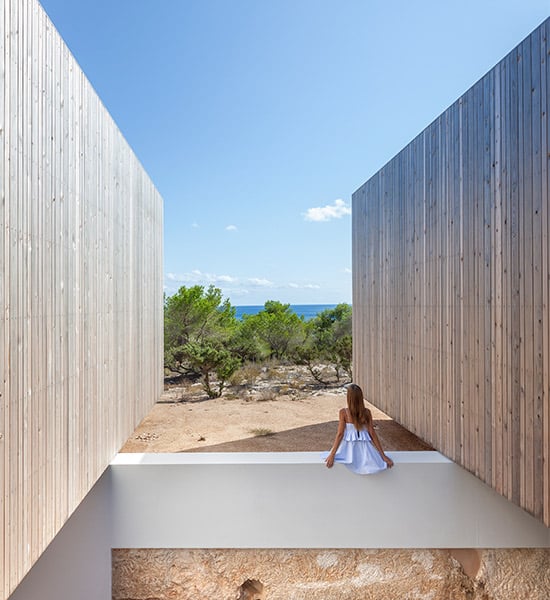 The rock, which comes to the surface in the chosen place, has been carved as if it were a sculpture, offering a cavity reminiscent of the 'marès' stone quarries. A whole space materialized with a single stone. The house is divided into three light modules.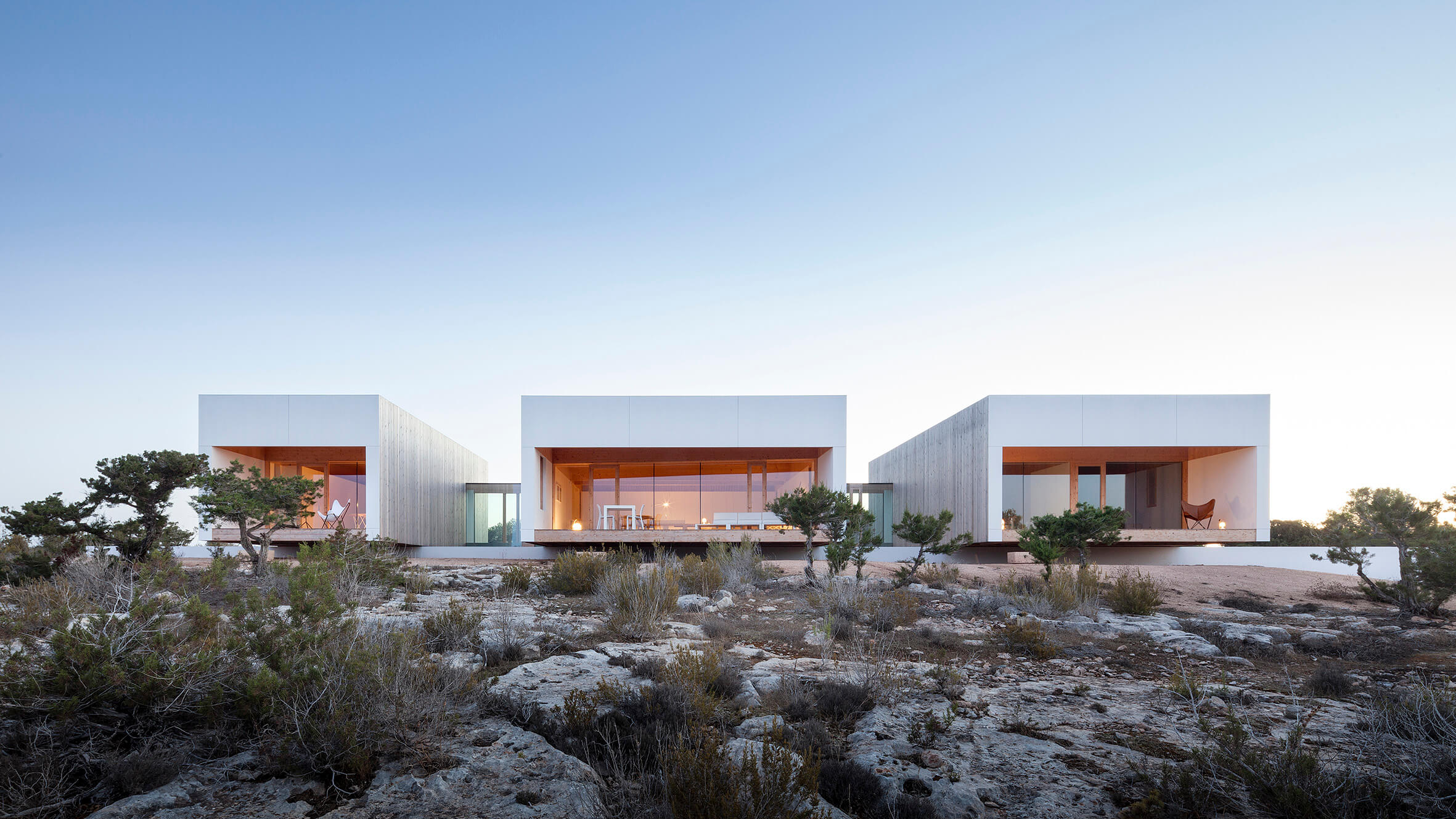 Bosc d'en Pep Ferrer: A private house in Formentera Island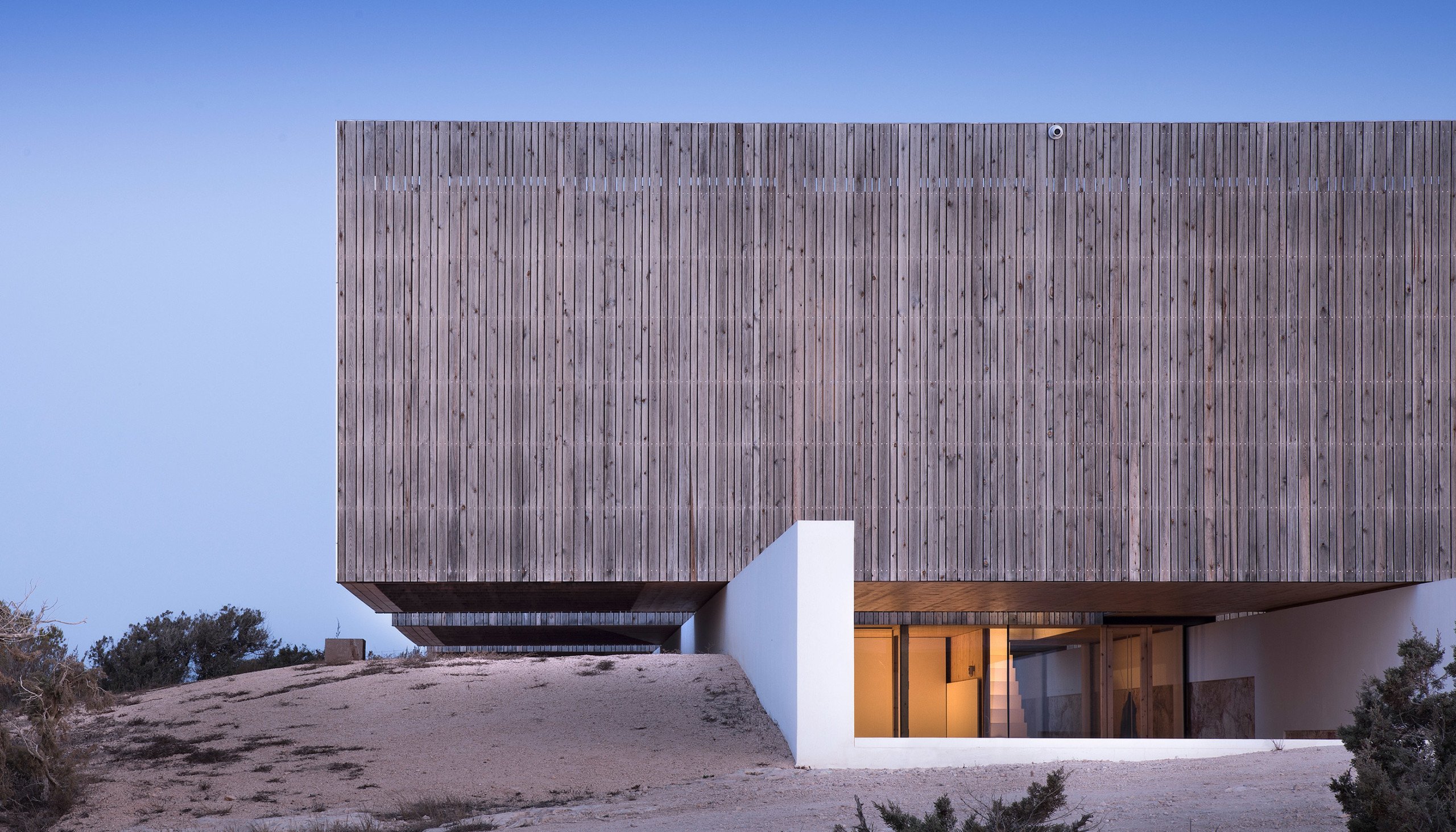 Play