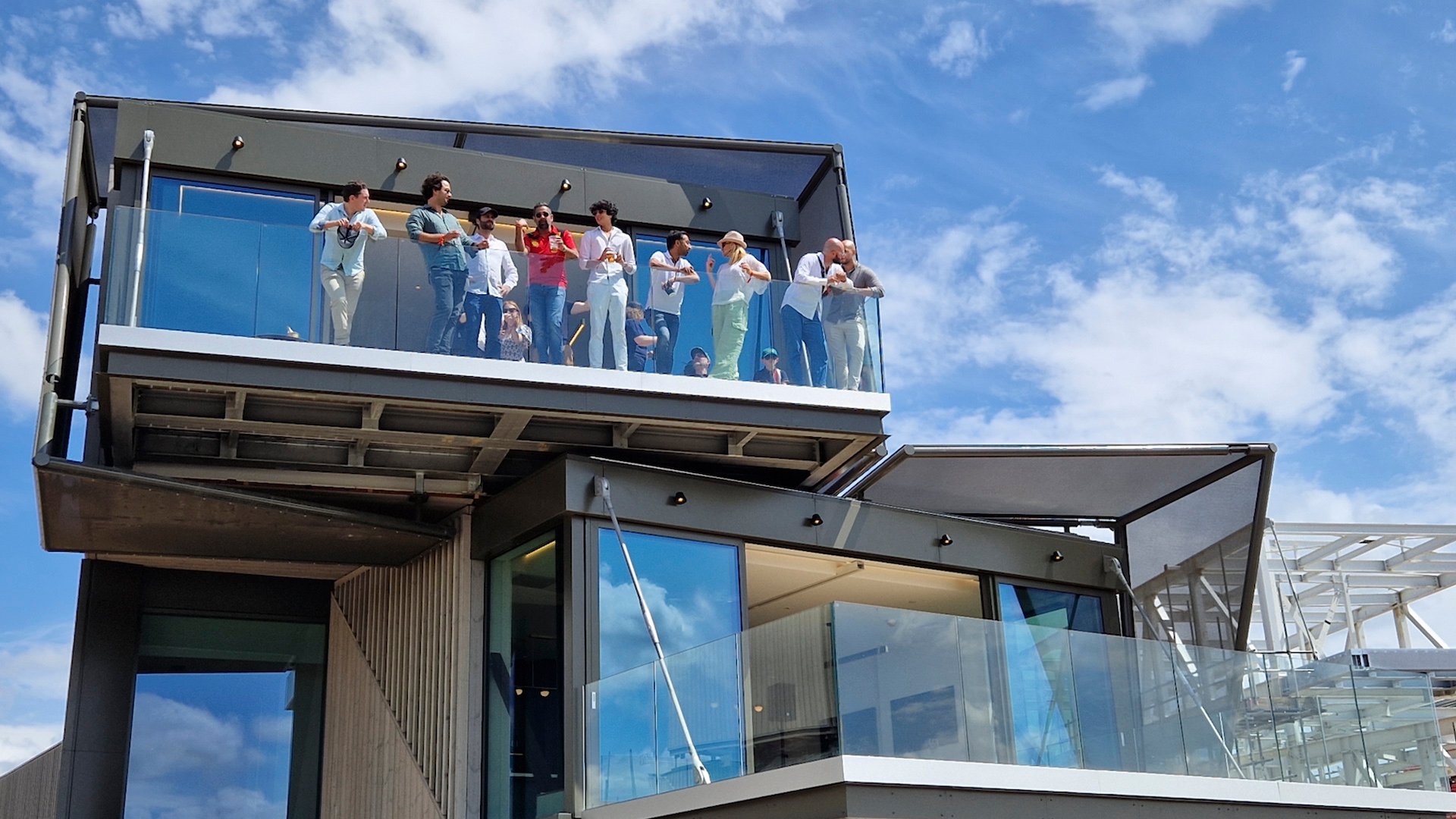 Architect
Twelve Architects
Photos
Escapade Silverstone
Escapade Silverstone was born from a simple yet audacious idea: to create the ultimate experience for motorsport enthusiasts worldwide. The vision entails offering close-up views of the world's best racing and direct personal access to Silverstone, one of the most iconic circuits and a globally recognized home of motorsports. After an extensive search, Lunawood ThermoWood® was selected for all facades, including sixty individual residences and the club house.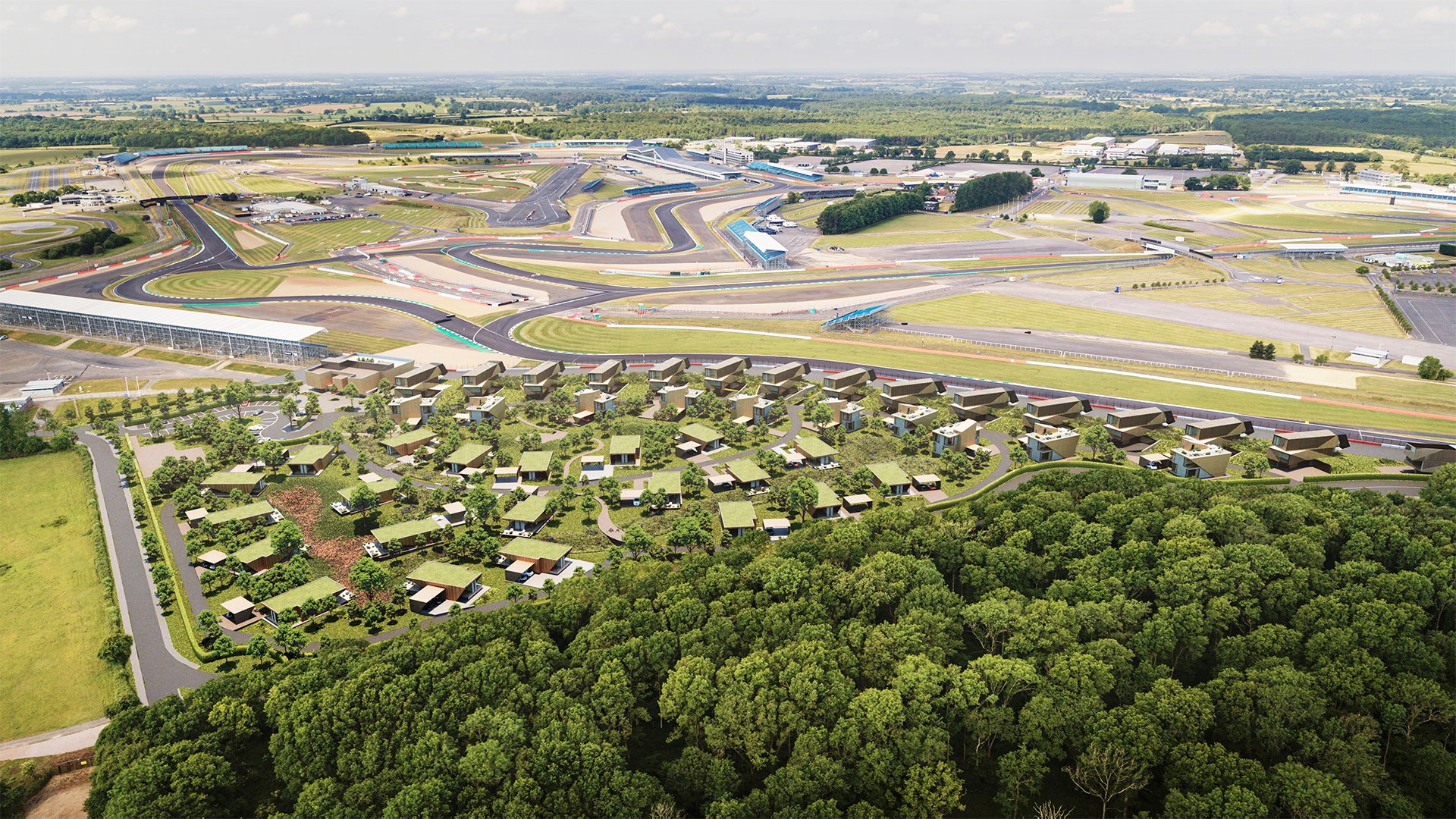 The Architecture – Luxury with a Relaxed Atmosphere Designed by Twelve Architects
The development boasts sixty premium residences and a clubhouse available for short-term rentals, all designed to provide spectacular views of the track to attract motorsport enthusiasts from across the globe. The sustainable-oriented approach to the development aligns with the project's mission.
The residences and clubhouse serve multiple functions, acting not only as individual private residences but also as bustling hospitality suites during events and high-end hotel suites, complete with top-notch facilities and amenities.
The ambitious project, brought to life by London-based Twelve Architects, is set to set the tone for upcoming sports and leisure concepts.
"Escapade brought us a really interesting brief. We had to create not just a striking piece of architecture, but also a unique experience at the iconic Silverstone racetrack. The preliminary concept took the idea of two cars in each other's slipstream. Then, as they appear to overtake, coming out of the slipstream, you'll see that form on the bank overlooking the track"

Matt Catwright, Director of Twelve Architects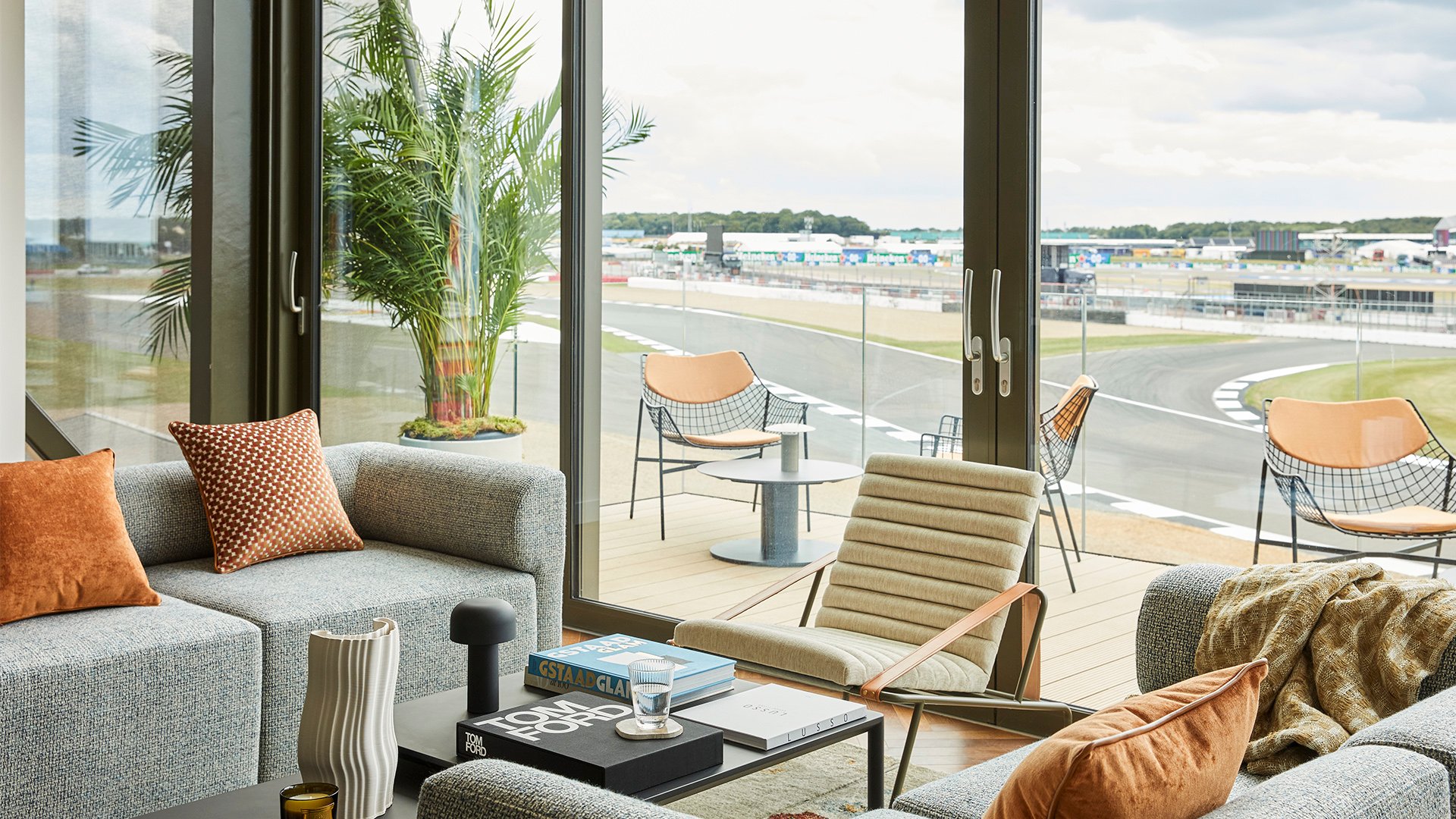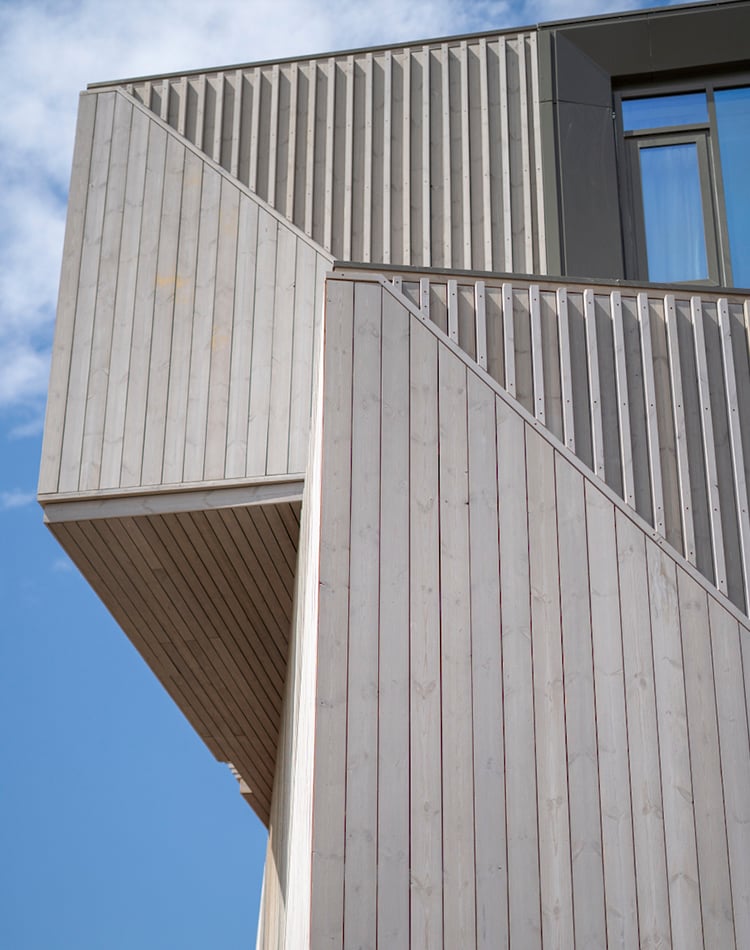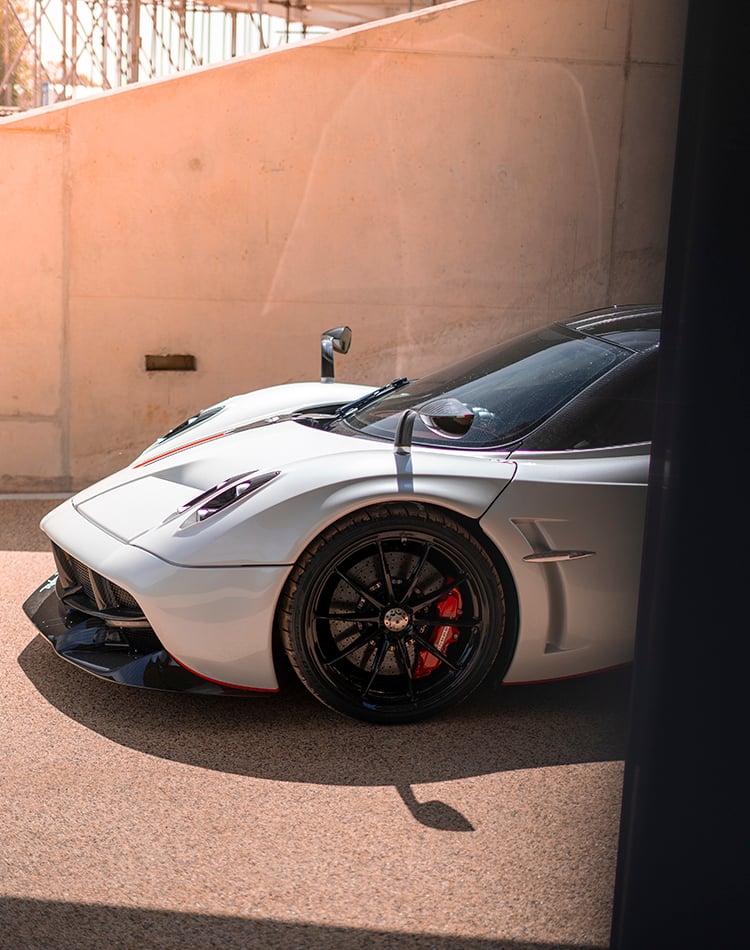 Gray Tinted Lunawood ThermoWood® for the Exterior Cladding
Lunawood's ThermoWood® in a subtle grey coating was chosen for the buildings' exterior cladding, as the overall external finish significantly impacts the project's aesthetic. The decision to use Lunawood reflects the project's commitment to both responsibility and aesthetics, as the material hails from well-managed Nordic forests. The exterior cladding is complemented with the SiOO:X Mid Grey treatment, creating an elegant and long-lasting look. Throughout the 12,500 m2 area, the modern Lunawood facades will maintain a relaxed and natural atmosphere.
The Lunawood products for Escapade Silverstone are distributed by Russwood.