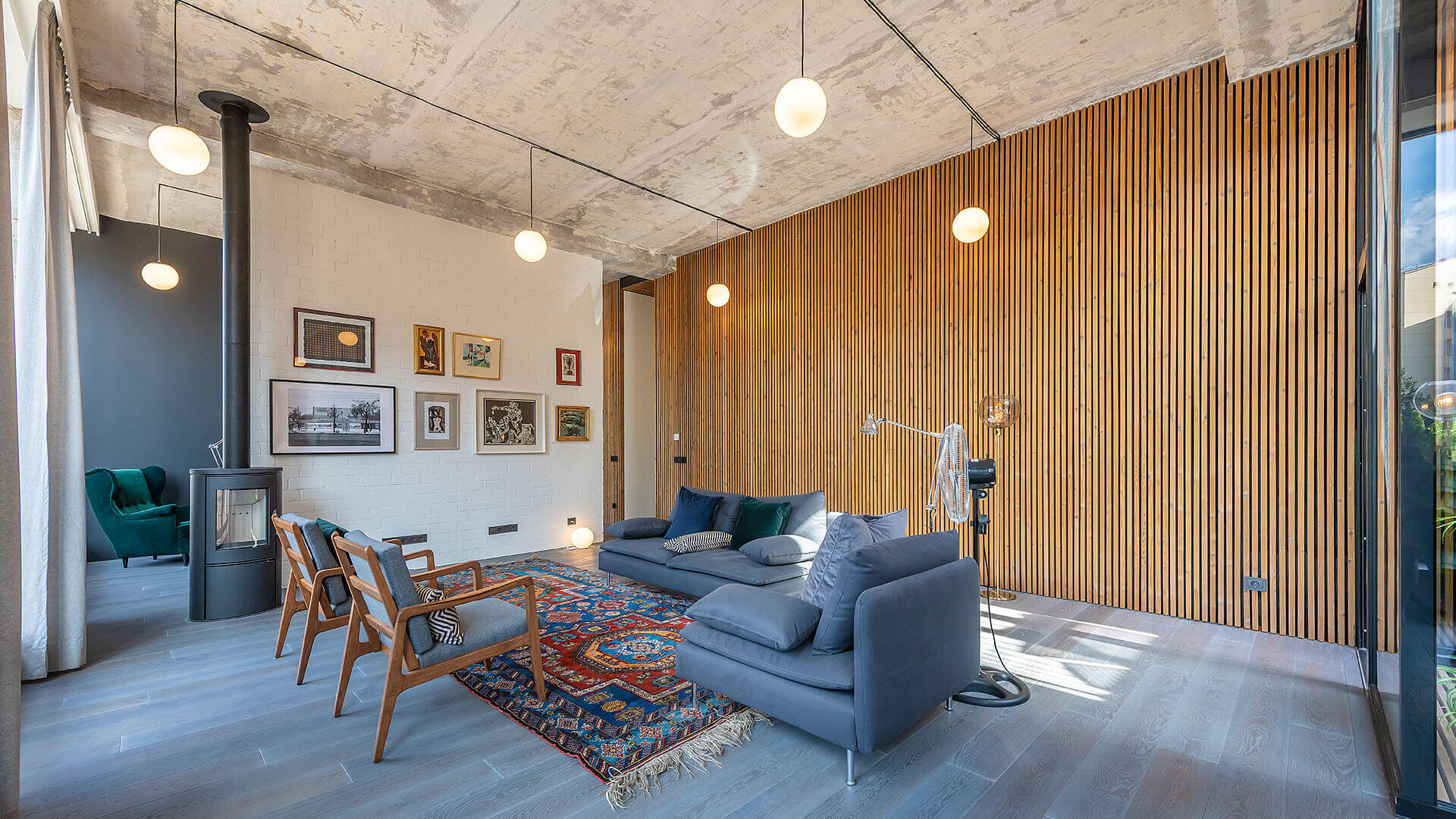 Location
Vilnius, Lithuania
The Private Apartment, by Lithuanian Architect office DO Architects.
The combination of industrial concrete and organic Lunawood Thermowood breathes new life into this private apartment.
The glass used in this project doesn't just end in aesthetics, while illuminating the apartment throughout the day. The natural and sustainable Thermowood promotes measurable health benefits to physical and mental wellbeing.
The concrete used in this project, sprinkles a dash of urbanization into this condo, while the snug wooden panels hint back to the forest where composure finds its nest.
The strength of Thermowood and its health properties have found their match, while the use of sustainable wood is both organic and astonishing in equal measure.