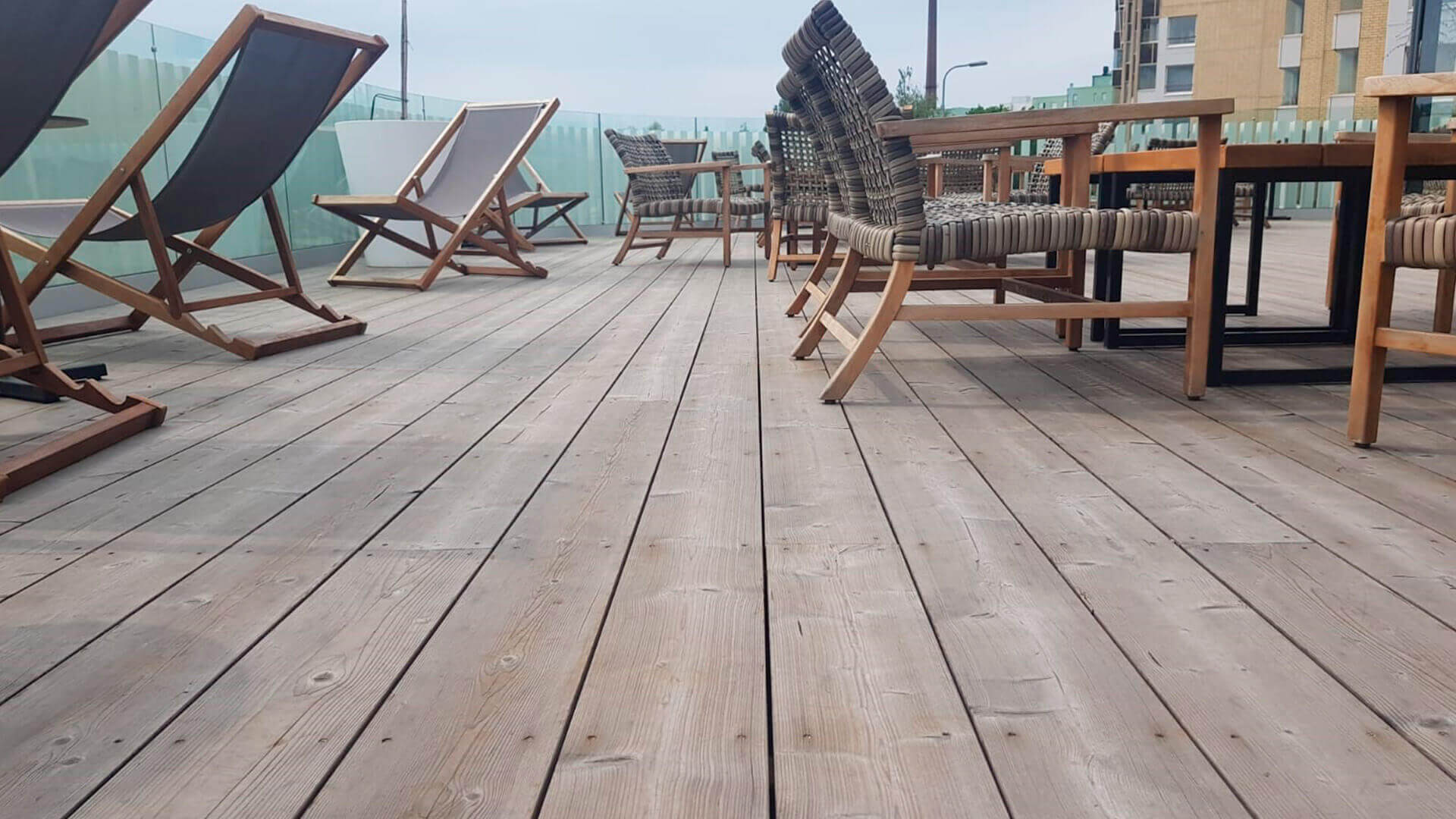 Architect
Architect SAFA Janne Kantee, Honkatalot
Location
Tampere, Finland
Located in the heart of the city of Tampere, in Finland, this eye-catching combined sauna restaurant building offers a social, relaxing and cozy "living room for all" with Nordic style.
The design principles were to have a clean Nordic architecture with sustainability. The sculptural shape of the building is accentuated by its curved shapes surrounded by white-covered spruce battens. Wood has been widely and prominently used in this building, not only in facades and terraces, but also indoors. The roof of the sauna restaurant is covered with plants.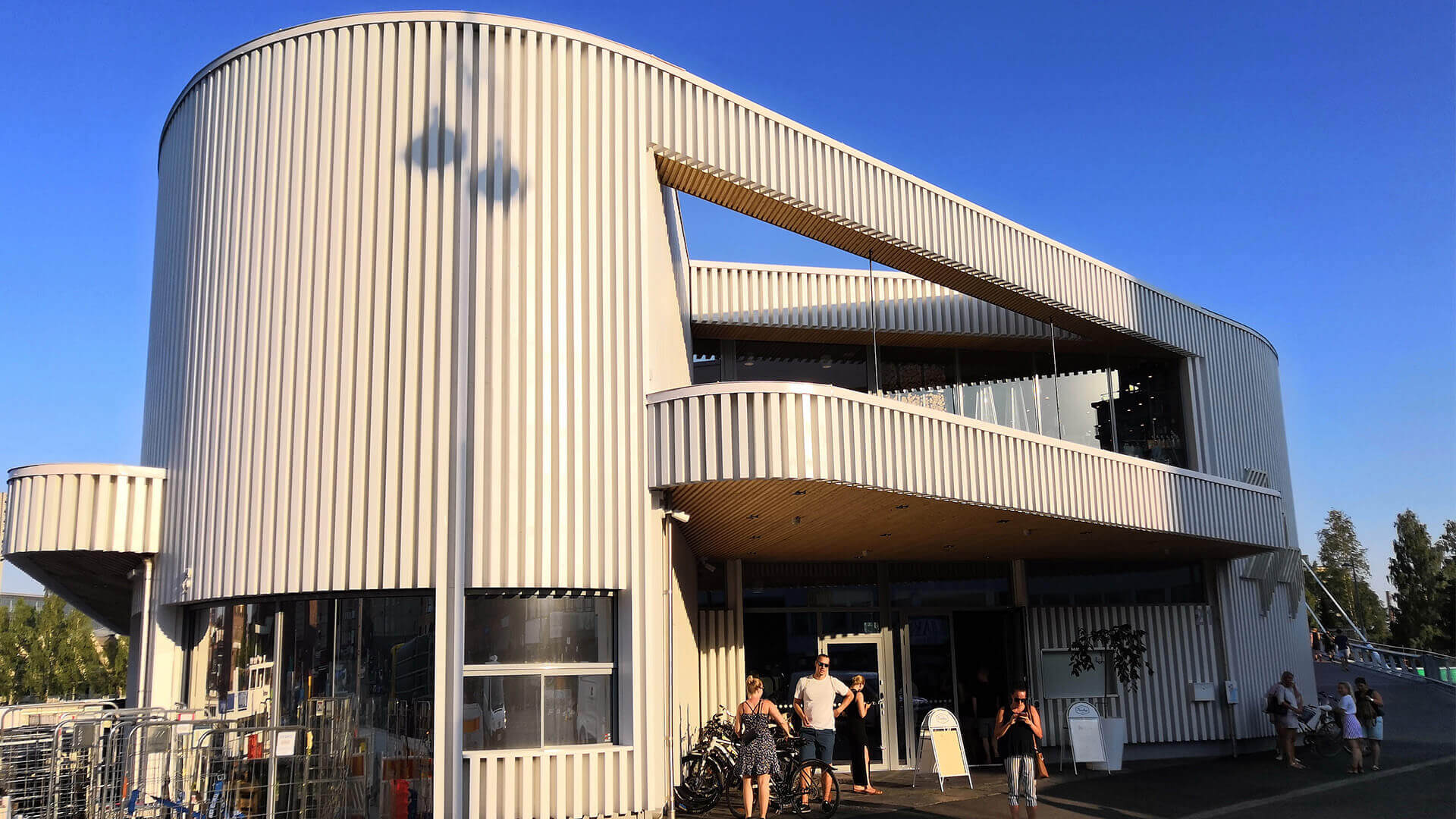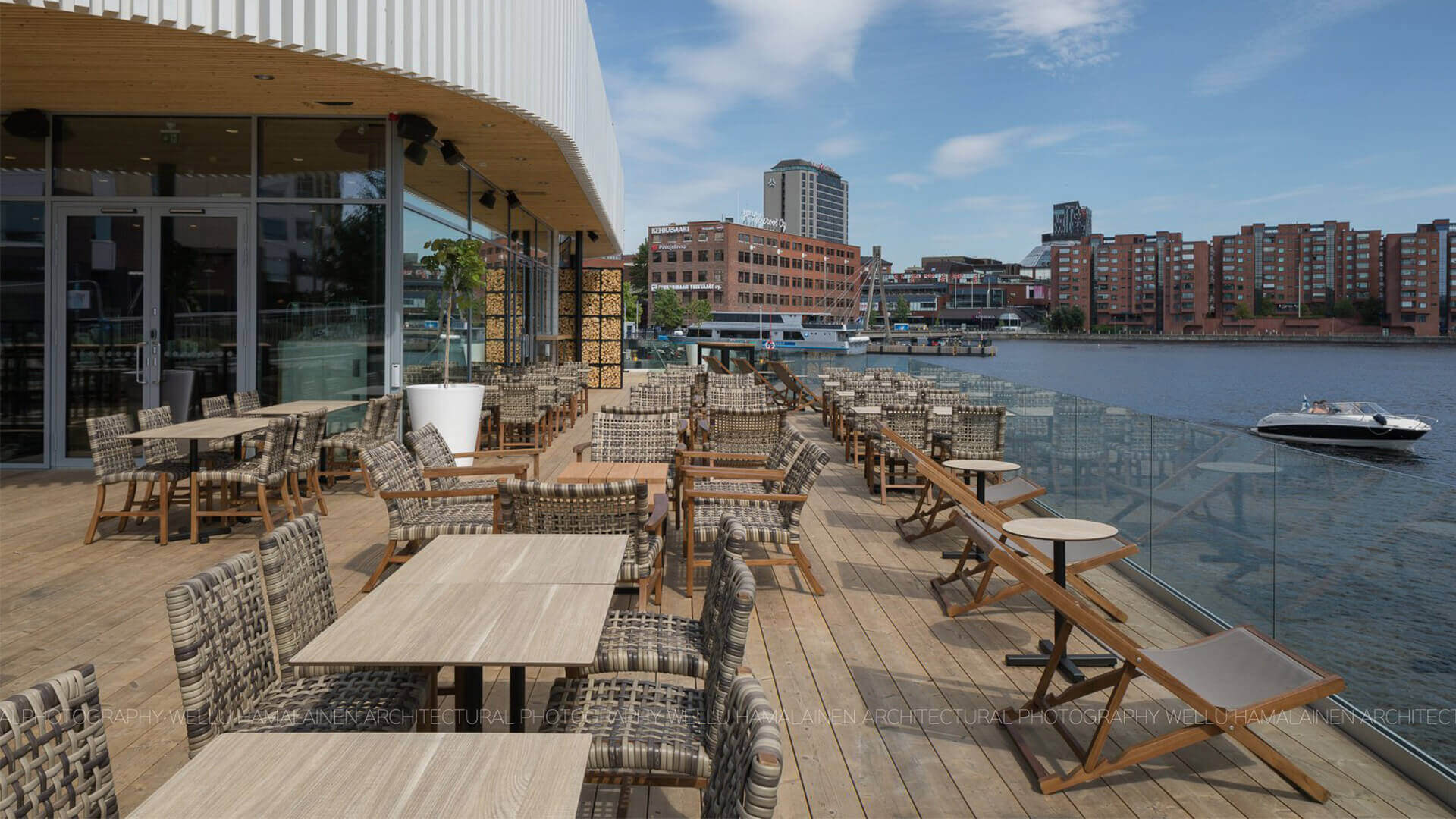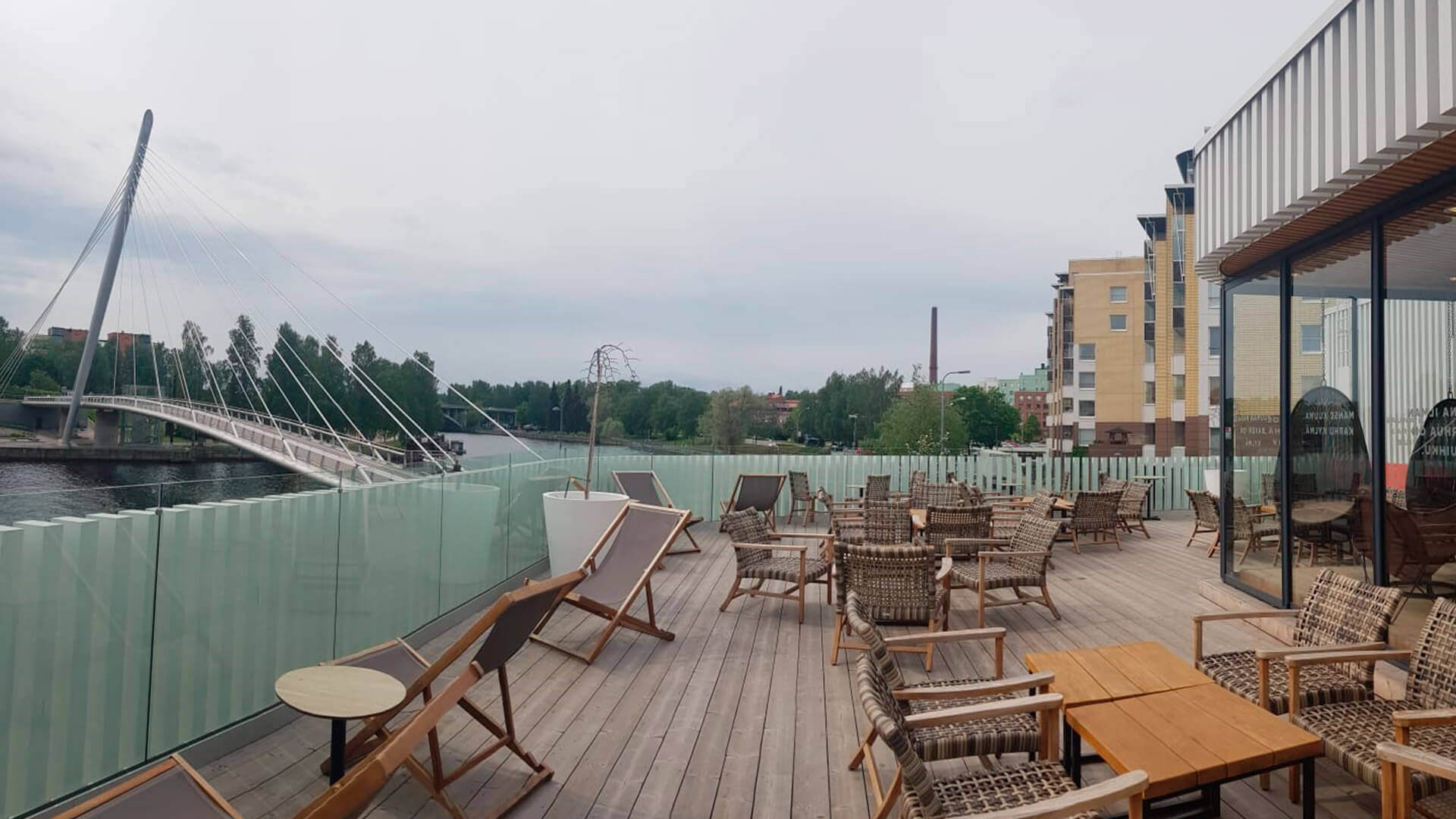 Lunawood Thermowood Nordic spruce panels with wide profiles were chosen for durability and dimensional stability. The Thermowood decking materials from Lunawood are easy to maintain and turn into a beautiful silver grey due to natural weathering, if it is left untreated. To keep the original brown color, Lunawood Thermowood can be treated with a tinted wood oil. Read more about surface treatment options here!