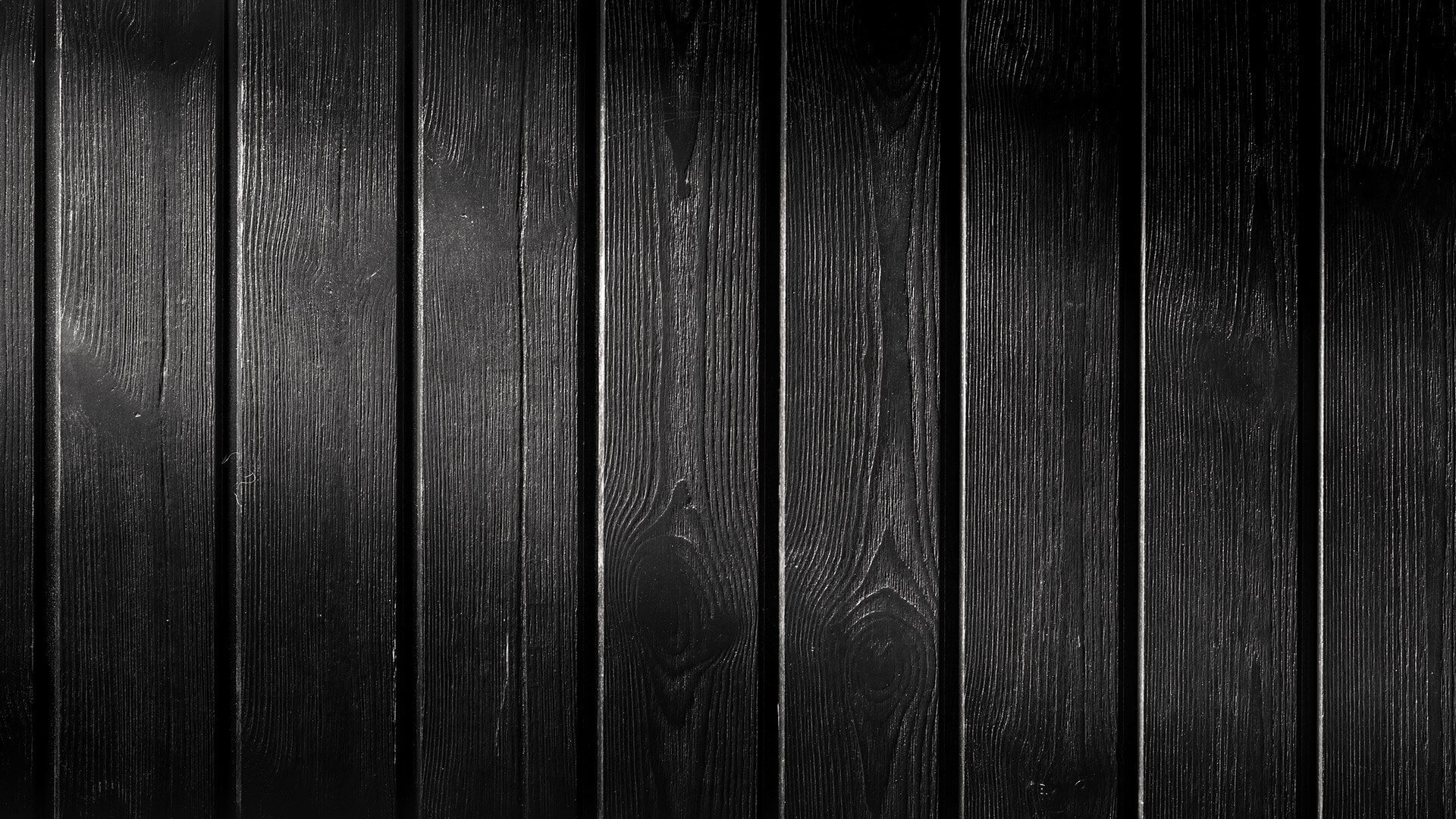 Lunawood Thermowood is a natural material that has been processed with heat and steam, resulting in improved stability, durability, and a distinctive aesthetic appearance. Thanks to the thermal modification process, Lunawood Thermowood is rot-resistant in all climates. However, like most wood materials, Thermowood can be surface treated to protect it from UV radiation, air pollution and other environmental factors that can cause degradation and changes to the appearance.
Surface treatments can extend the life cycle of Lunawood Thermowood and enhance the wood's natural beauty, giving it a rich and attractive appearance. It also enables many different looks for Thermowood from translucent shades to fully covering painted surfaces, and everything in between.
In this article, we explain what the best surface treatment options and methods for thermally modified wood are.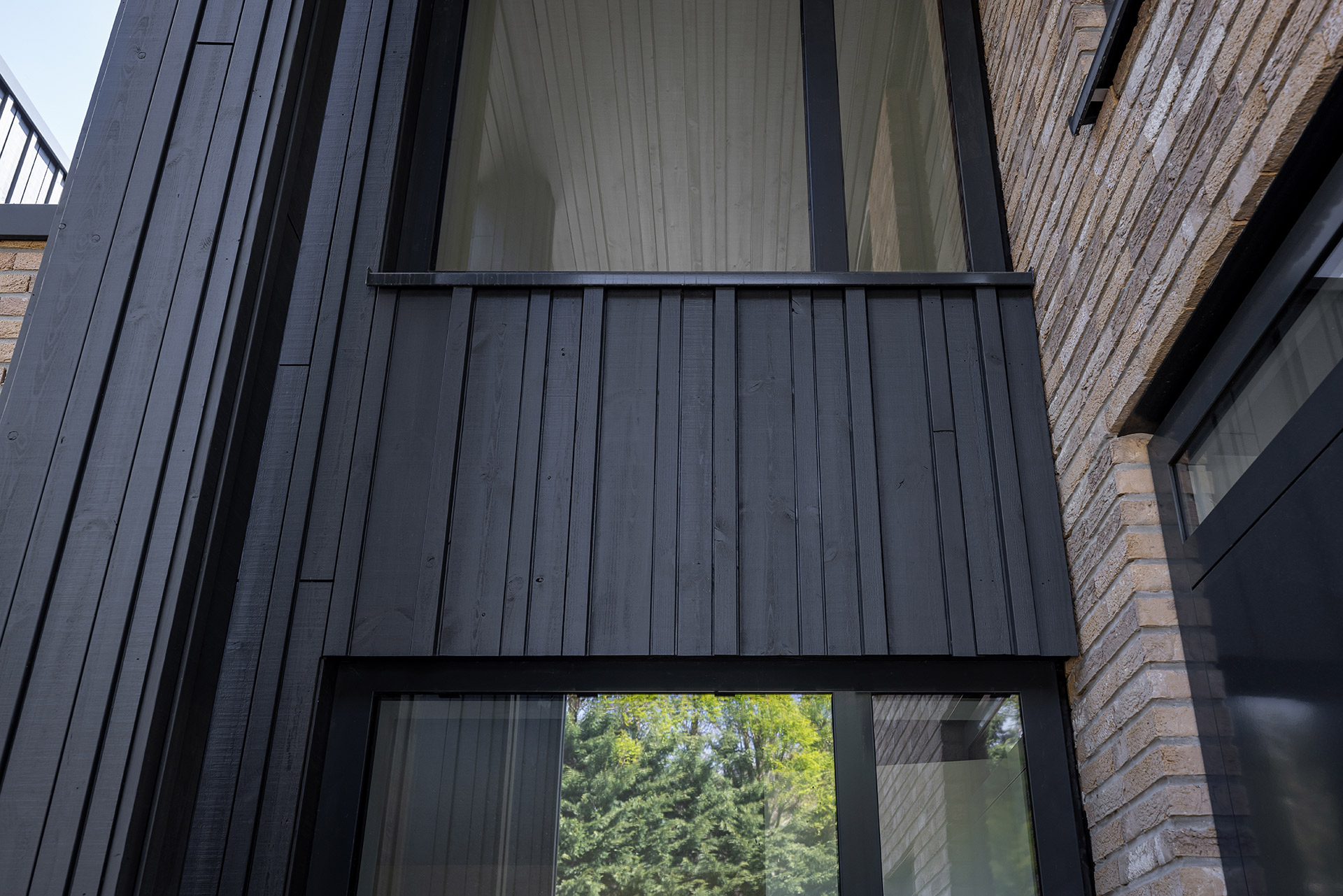 Project Nieuw Boekenroode in the Netherlands with painted Lunawood Thermowood facade by HeikoHulsker & Partners. Product: Luna Panel System product family. ©Isabel Nabuurs
Thermowood is an excellent basis for various surface treatments
There are several surface treatment options available for thermally modified wood. Depending on the desired outcome, Lunawood Thermowood can be surface treated with the same high-quality paints, wood-oils, waxes and varnishes that are suitable for un-modified wood. When choosing the best surface treatment, it's worth paying attention to what kind of use and stress the wood is under. A terrace exposed to wear and direct sunlight on a regular basis needs more protection than an exterior cladding. Both pigmented and clear wood oils and tints are popular for treating Thermowood decking, while covering paints and semi-transparent tints are commonly used for Thermowood claddings.
One of the best aspects of Lunawood is that it is an excellent base for surface treatment agents, when the treatment is done correctly. The Dimensional stability creates a solid basis for the surface treatment and as the wood does not crack or cup, the applied coating stays without cracking. Lunawood Thermowood is completely resin free and thus it won't secret it through the paint. This enables surface treatments even in hot and humid climates, as well as in saunas, without the fear of resin coming through the surface.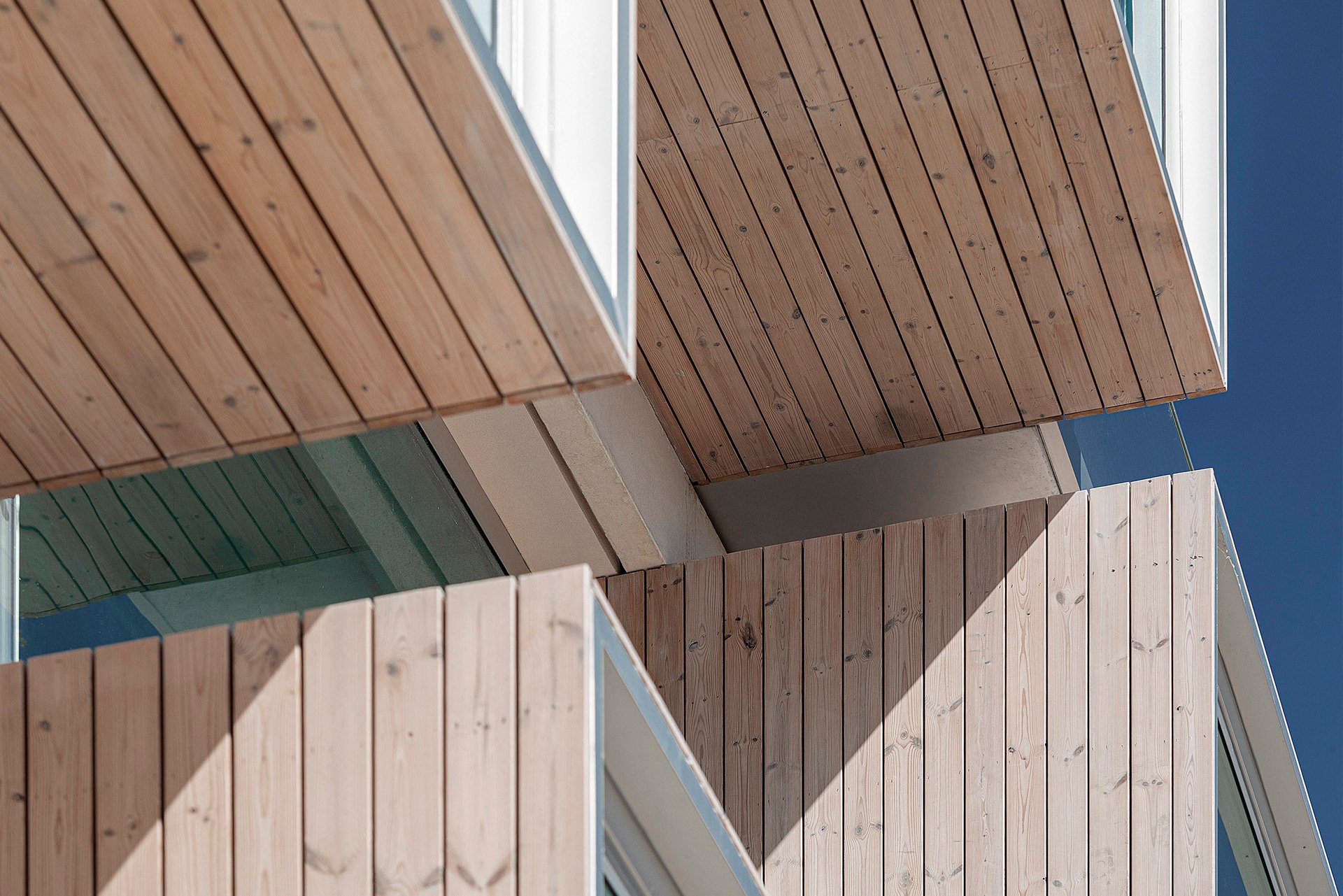 Staining Thermowood
Staining is one of the most popular surface treatment options for Thermowood. It involves applying a thin layer of a pigmented stain to the wood surface to maintain the original brown color, change its color or enhance the wood's natural grain. Staining is ideal for outdoor applications as it provides excellent protection against UV radiation and water damage. The treatment also helps to prevent mold and mildew growth, making the wood surface easier to clean and maintain. We recommend the application by spraying method.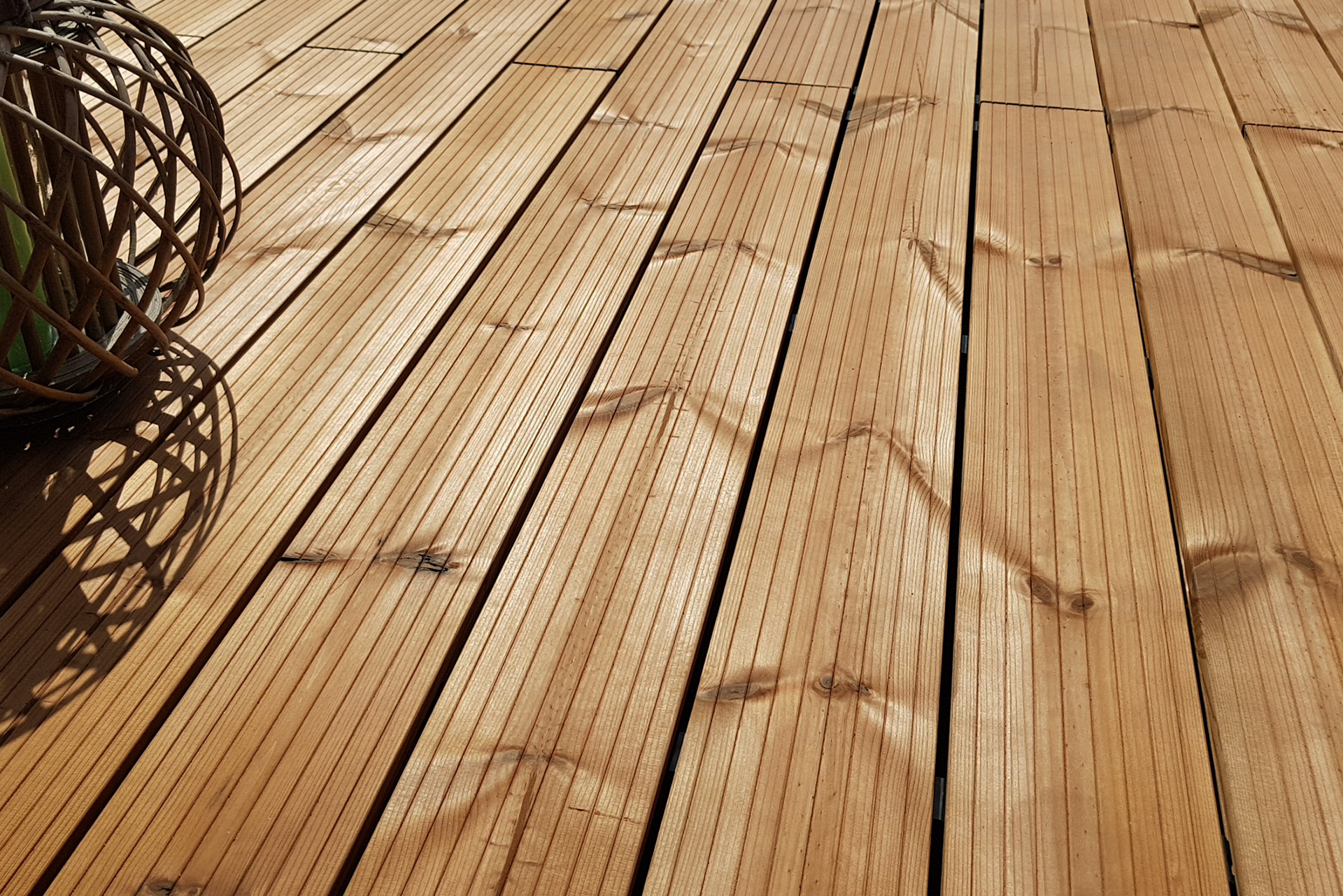 Oiling is recommended especially for Thermowood deckings


Oiling is a popular surface treatment option for Thermowood, and particularly good for a Thermowood decking. Oiling enhances the wood's natural color, giving it a warm and rich appearance. It also provides excellent water resistance and helps to prevent cracks by moisture and UV radiation on horizontal applications. Oiling is ideal for outdoor applications as it allows the wood to breathe, preventing the accumulation of moisture that can lead to decay. The caramel brown color of Lunawood Thermowood can be retained with pigmented and UV protected wood oils.
We recommend to follow the manufacturer's instructions for oiling. In general, oiling is recommended by spreading the oil on the surface of the wood in thin layers, from where it penetrates the wood fibers and provides protection from the inside.
Note that Linseed oil is not recommended for thermally modified wood because it enables fungal growth.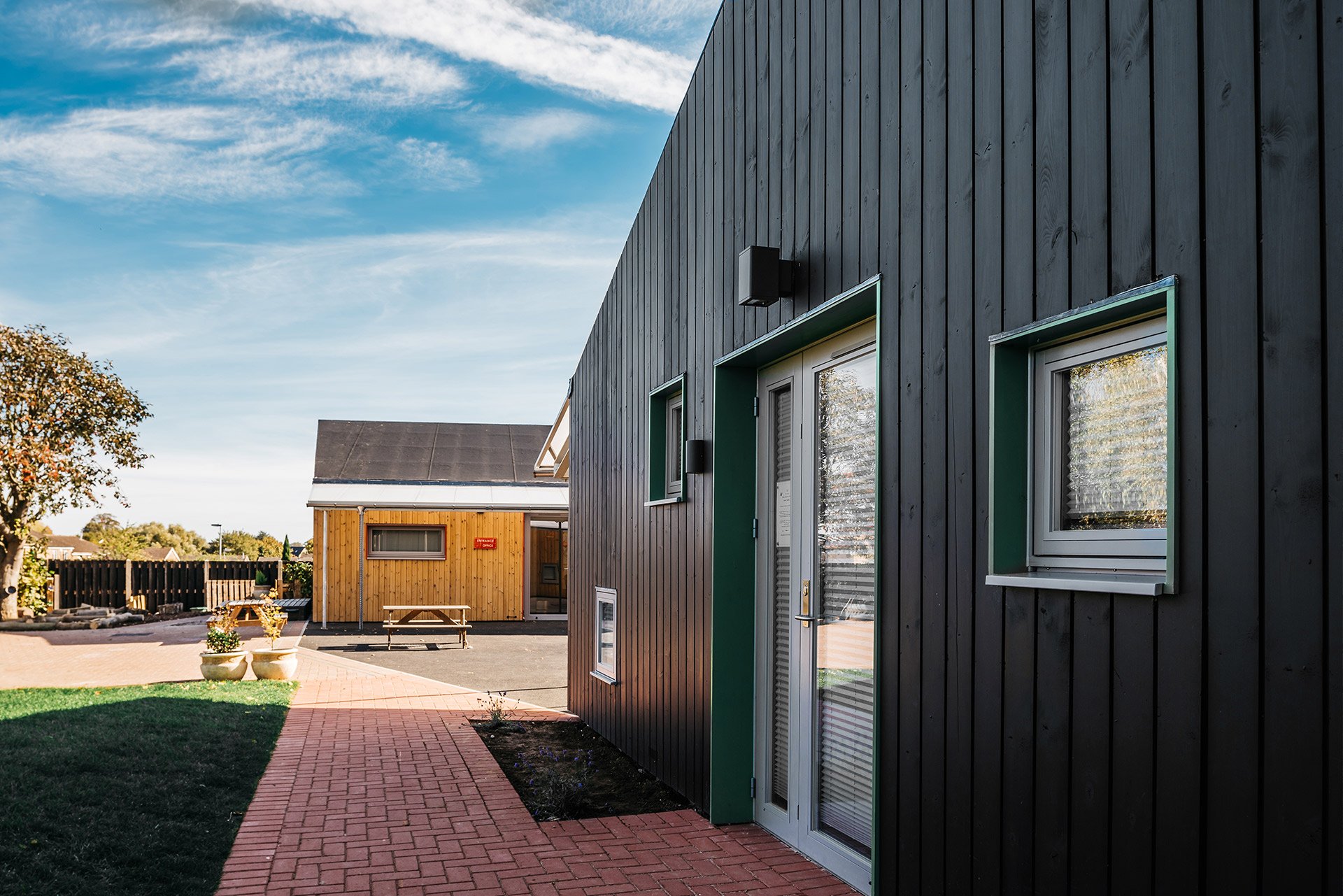 Eaton Socon Pre-School, designed by Simon Devlin Architects, in Cambridgeshire features Lunawood Thermowood cladding. The cladding is vacuum-coated on site by Millworks, Ebony stain (RAL 9005).
Full covering paints for Thermowood
Painting is another surface treatment option for Thermowood. Painting provides excellent protection against UV radiation, water damage, and other environmental factors that can cause degradation. It also allows for a wide range of colors and shades, making it ideal for decorative applications. However, painting can be less durable than other surface treatment options, and it may require more maintenance over time.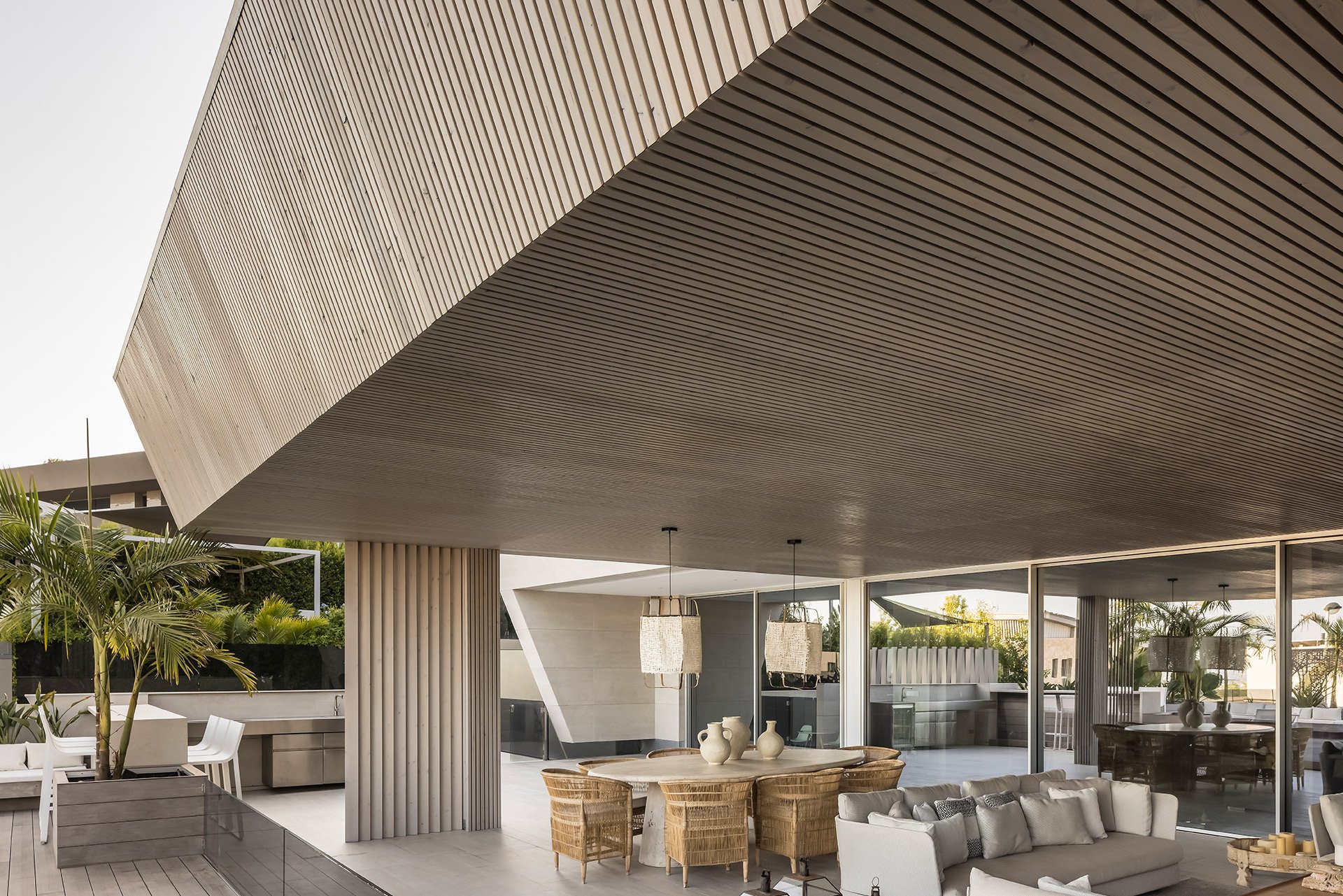 White and light paints for Thermowood
Lunawood Thermowood can be treated into lighter colour or into white. The number of layers and transparency of the coating are decisive: darkish caramel brown colour might require multiple layers to achieve a white or a very light colour.
Following products have been tested for the interior use:
Osmo Colour, Matt Snow
Rubio Monocoat oils (0% VOC)
It is worth noting that the manufacturer's color samples are usually specified for untreated wood and do not correspond to the final shade due to the characteristic brown tint of Thermowood. We always recommend a test painting.
Fire protected Lunawood Thermowood
Using pressure impregnation method, Lunawood Thermowood can be fire protected to achieve the required EN13501 fire class B-s1-d0 or B-s2-d0 depending on the profile. Fire protection does not affect to the visual appearance of Lunawood Thermowood and it will face a similar weathering process as un-fire protected Lunawood.
Fire protected Lunawood products are also available painted. The painting must be done by a CE-approved painter before installation to maintain the fire protection. It is notable that the painting increases smoke production and thus the fire class for all fire protected and painted Lunawood products is B-s2-d0.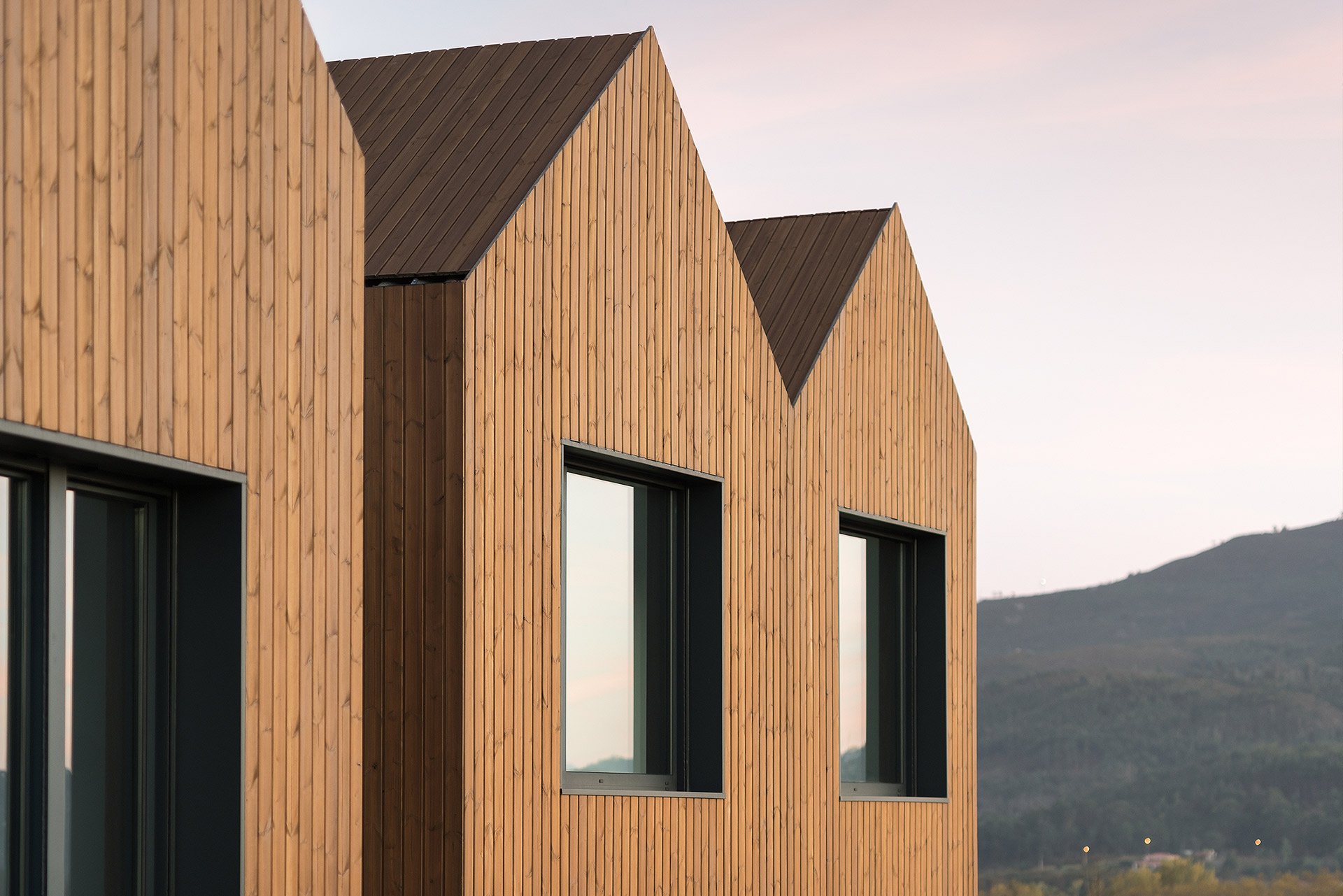 Note this before the surface treatment
The end-result depends always on the surface texture of the Thermowood product. The surface of Lunawood may be planed, brushed, micro grooved or sanded. Different surfaces achieve different results, because the roughness and porosity of the wood surface affect how the treatment agent is absorbed into the wood. The climate can also affect the type of detergent that can be used on the Thermowood surface. It is worth noting that Lunawood is darker than the wood commonly used in color samples, and therefore we always recommend a test painting.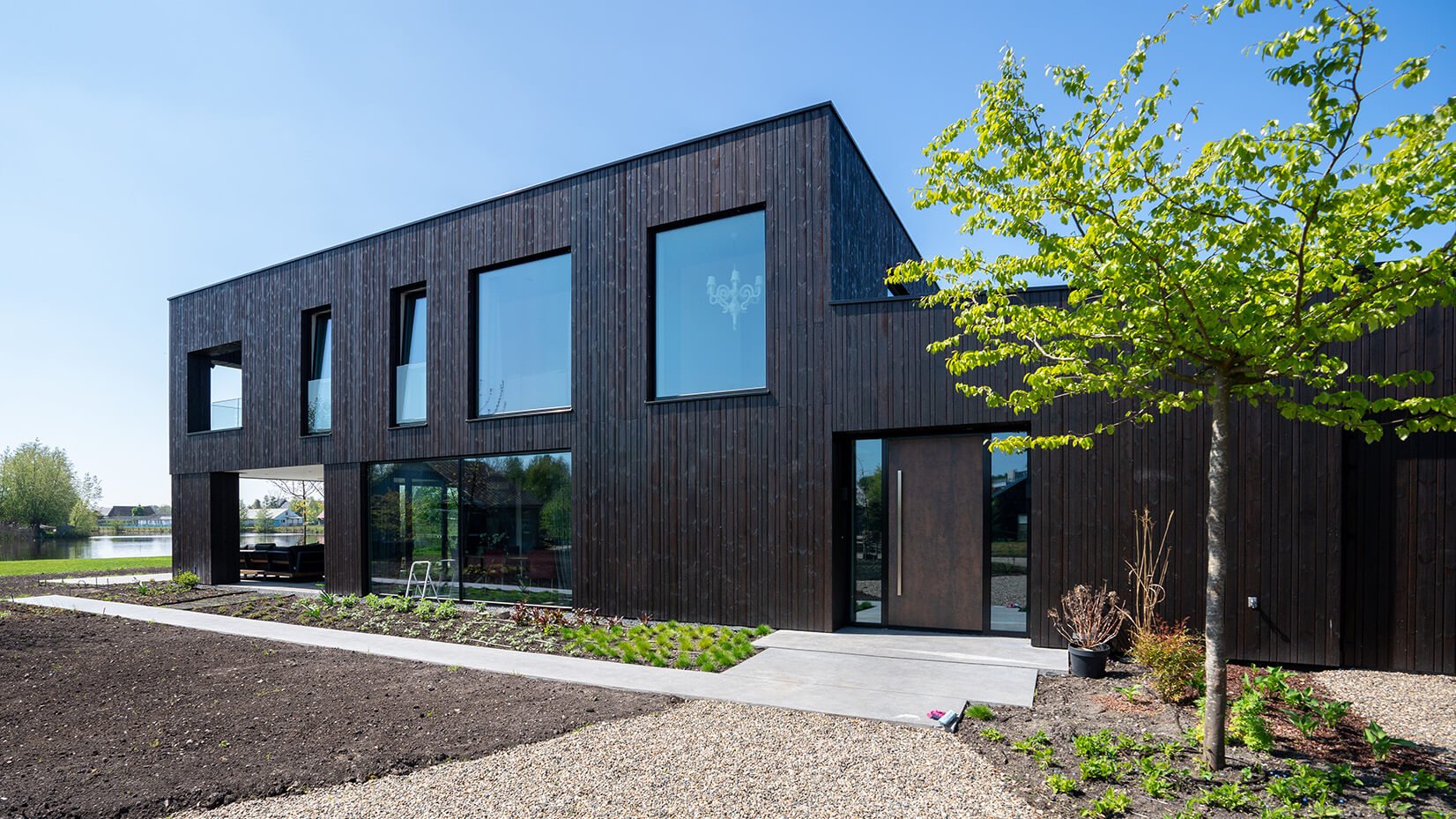 Apply the surface treatment in thin layers


The surface treatment can be applied either before or immediately after installation as the weathering process starts right away. To achieve an even color between boards, a factory coating is recommended for paints and tints done with spraying. As Lunawood Thermowood does not absorb paint, stain or oil as much as un-modified wood, the application needs to be done with thin layers.
When doing the surface treatment, only the surface exposed to weather needs to be coated; Lunawood Thermowood does not require a four-side treatment. This eases the surface treatment, saves money and time.  The sawn ends are recommended to be sealed if they are exposed to the weather, especially in the direct direction of rain.
Would you like to get tips for the surface treatment of your own Lunawood project?
Contact us or your local Lunawood distributor and we will help you with your design.