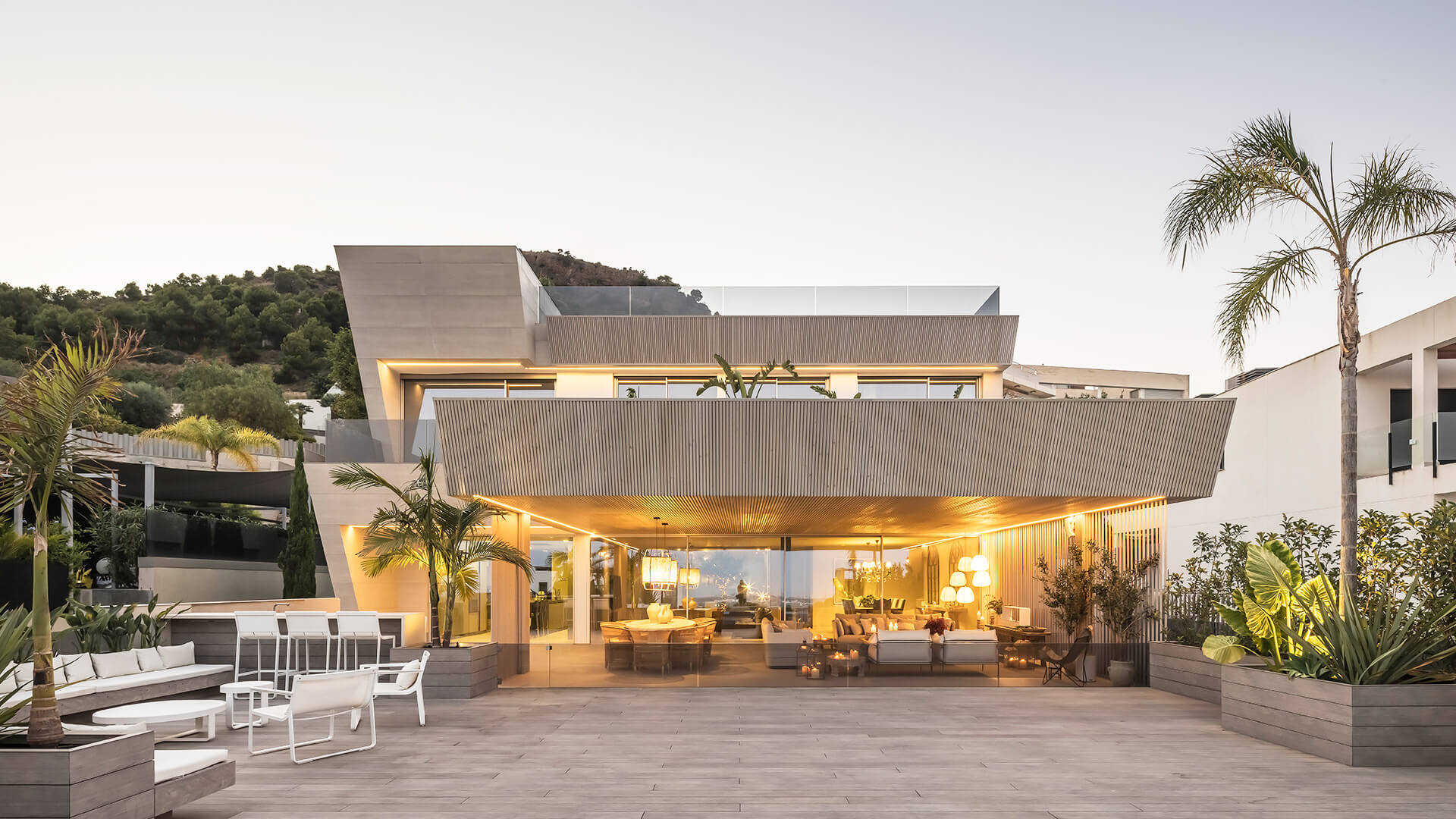 Architect
Salamandra Interiorismo
Location
Community of Valencia
Designed and executed by the studio Salamandra Interiorismo and installed by Baobao Paisajismo, the project is a private house located on the Valencian coast with a view to the Mediterranean Sea.
The architecture of the house is characterized by an industrialized construction and inclined facades, letting the light from the outside to the interior of the house becoming the main protagonist.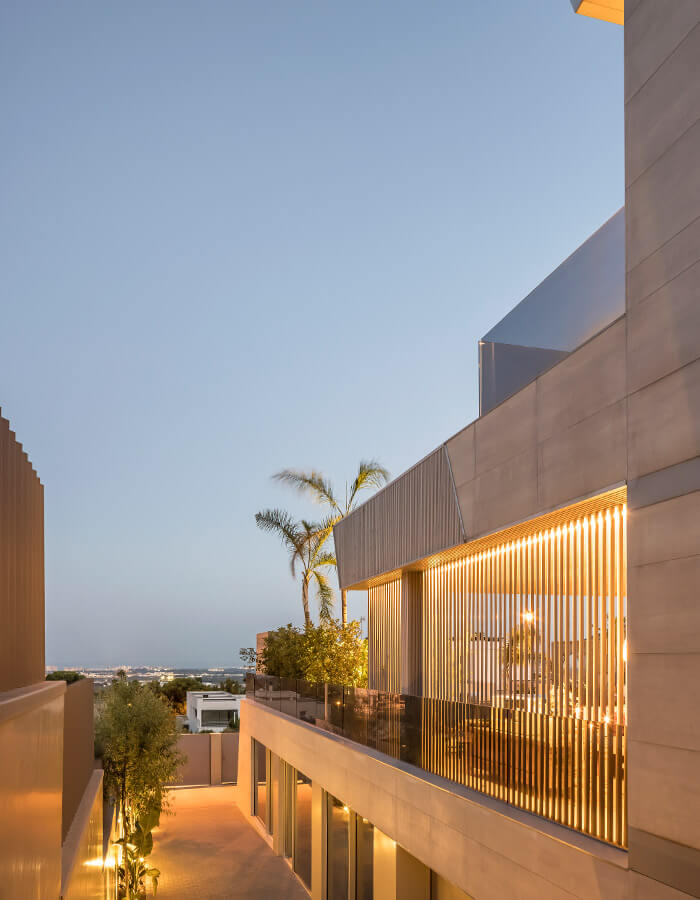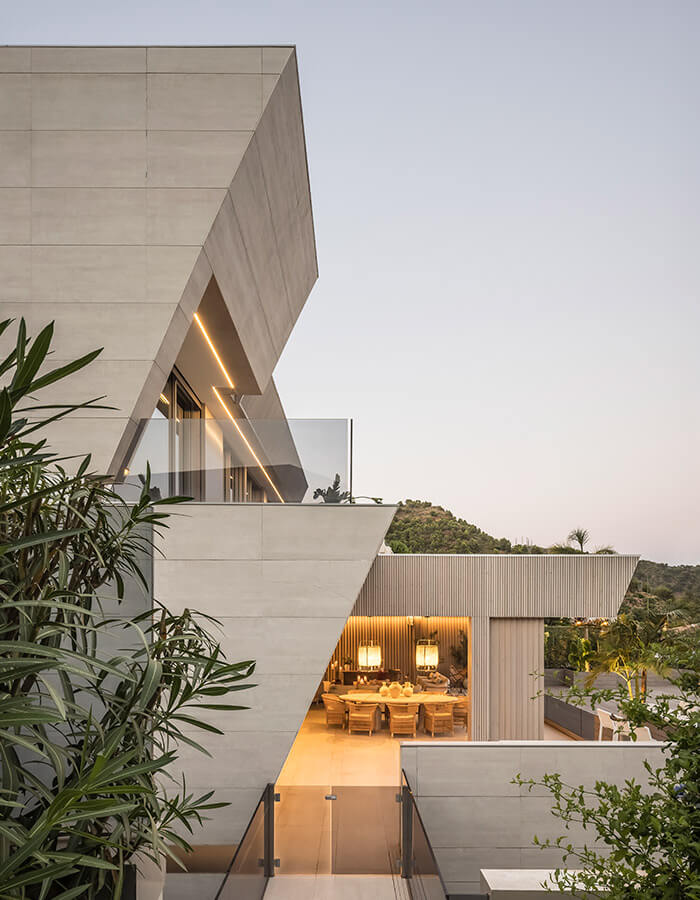 The extension of the inclined cantilever of the main façade makes the transition between interior and exterior more user-friendly. With this extension of the cantilever, it gives rise to a common space between the interior and exterior, creating one more room of the house.
The verticality and lightness of Lunawood Thermowood® profiles protects from outside views and facilitates permeability. Thanks to its easy installation, it becomes an ideal material that is "easy to work" and contributes to the modern architecture.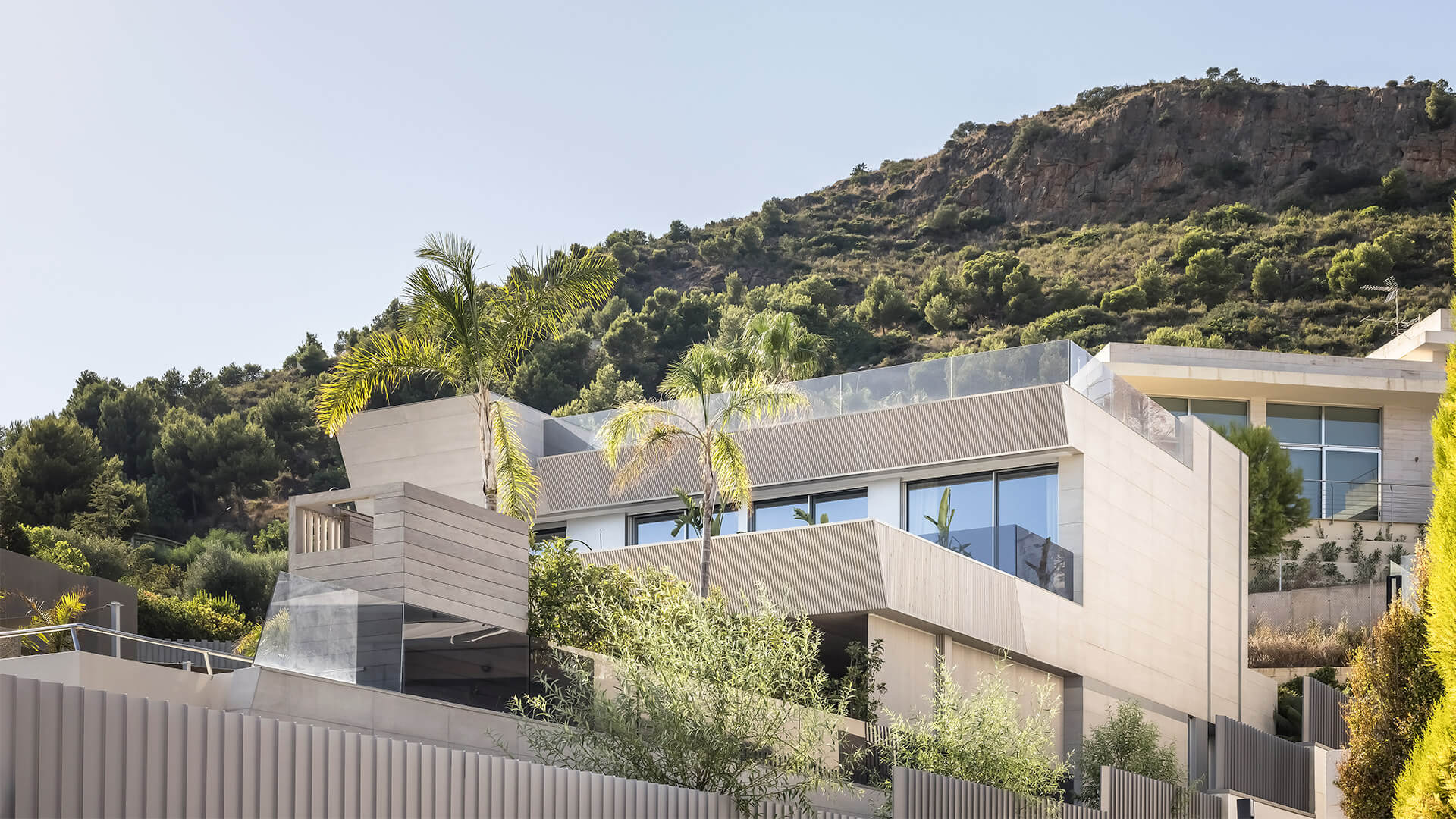 The materiality of the finishings, made of Luna Triple Thermowood profiles, allows the new interior-exterior space to acquire a warm appearance that, together with the prefabricated concrete of the house itself, settles perfectly in the natural environment.
Lunawood can be treated with tinted or pigmented wood oil, wax, wood-protecting stain, varnish or paint. In this project, the wood is painted with light color.