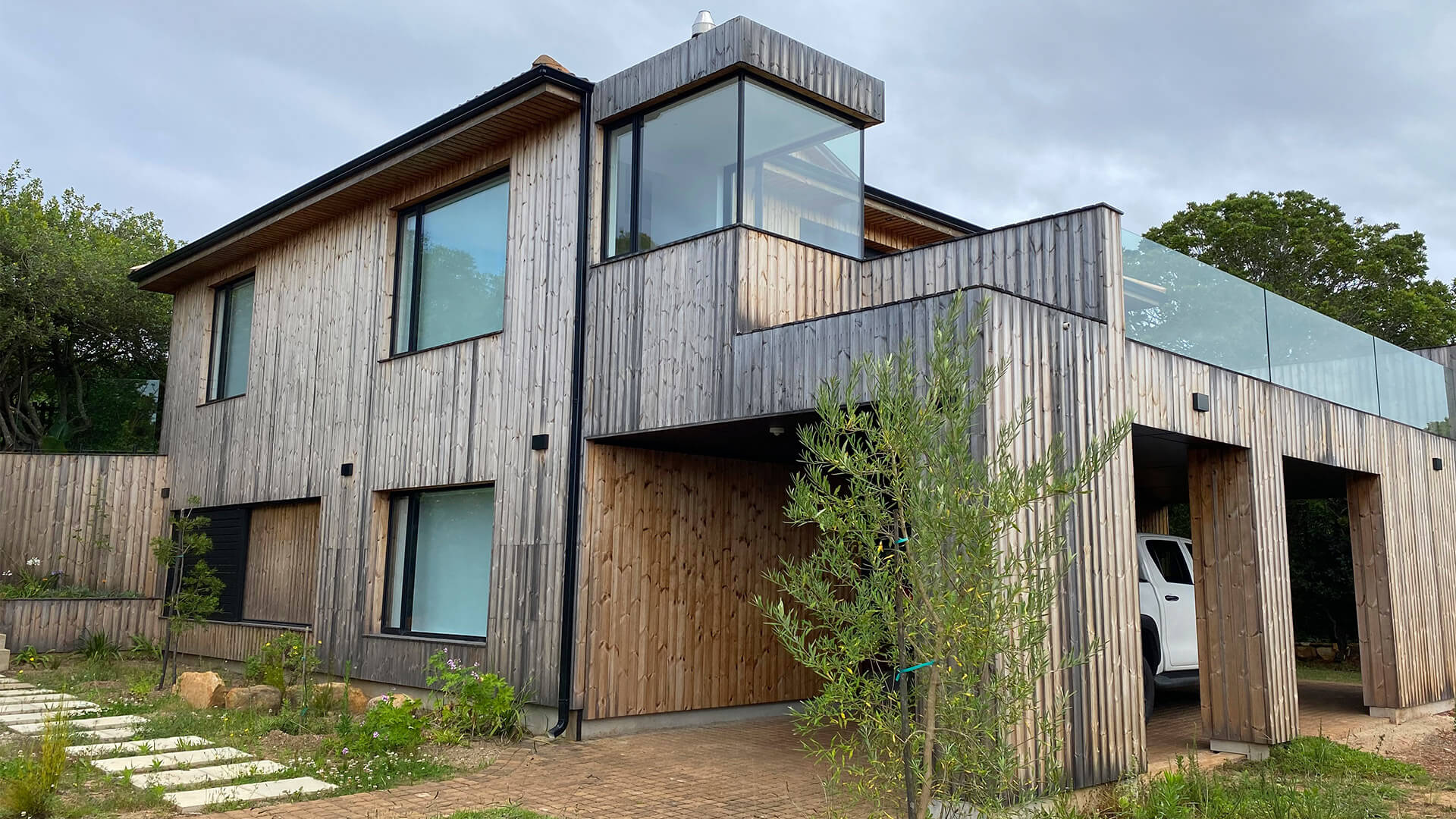 Architect
ARCHIWORX design in association with EDDIE DA SILVA ARCHITECTS
Location
Plett, South Africa
The Gate House, famous for its flawless architecture, almost engages with its magnificent surroundings as if it has always been apart of it. That was always the vision for this project, to create a haven so unique in its own way, without taking away from the picturesque surroundings of Ballots Bay.
Frank Gerhy said "Architecture should speak of it's time and place, but yearn for timelessness" This was exactly what owner, Dayne Schnetler, together with Architectural Designer, Renier Nel, wanted to create with this rebuild.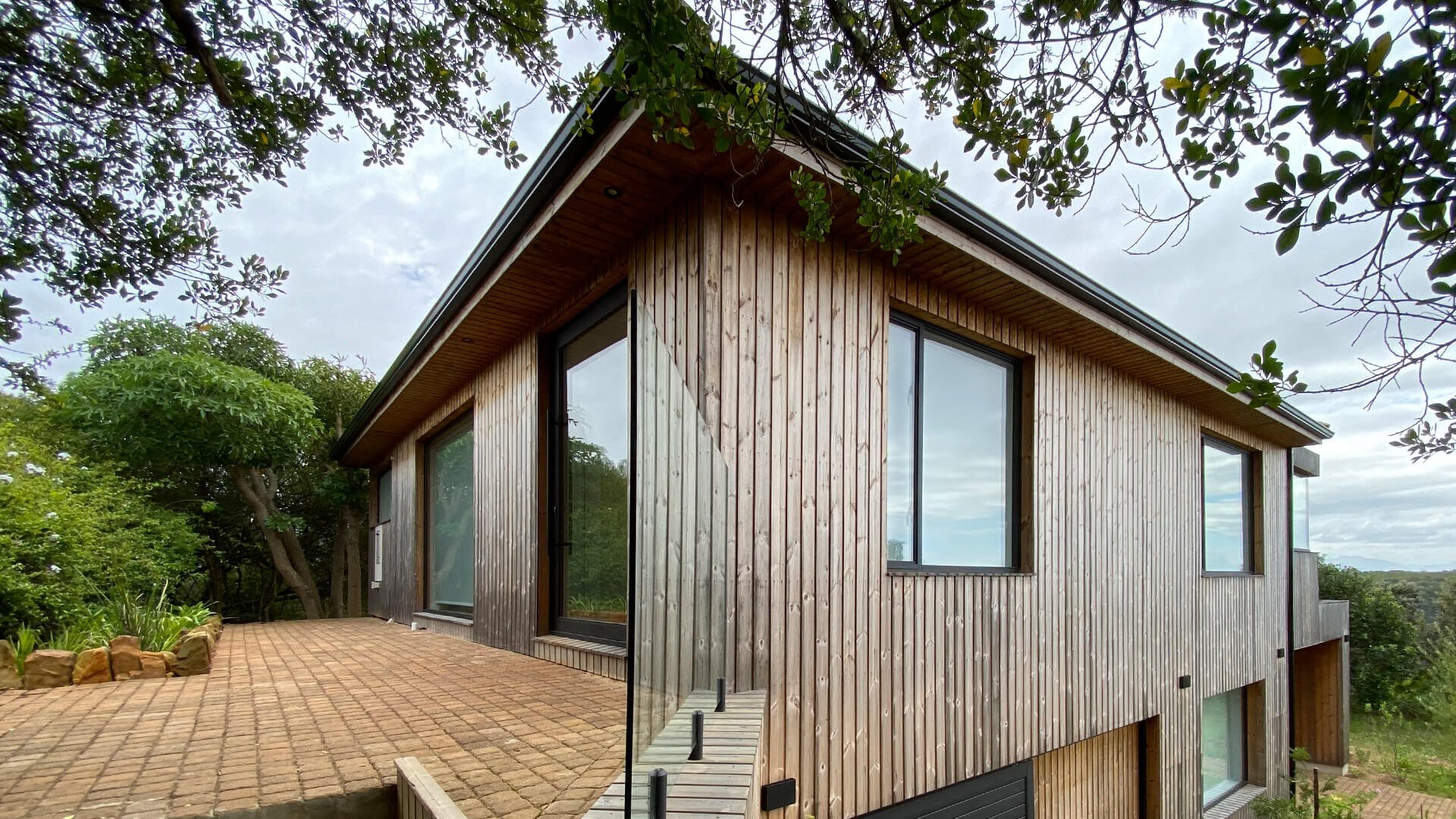 To comply with the HOA of Ballots Bay Private Nature Reserve and bring their vision to life, was intricate and took patience and outside-the-box-thinking.
Dayne instantly fell in love with Lunawood ThermoWood® and used it throughout the entire exterior to give The Gate House its flawless, almost floating effect. The science and sustainablility of Lunawood was the essence of this project.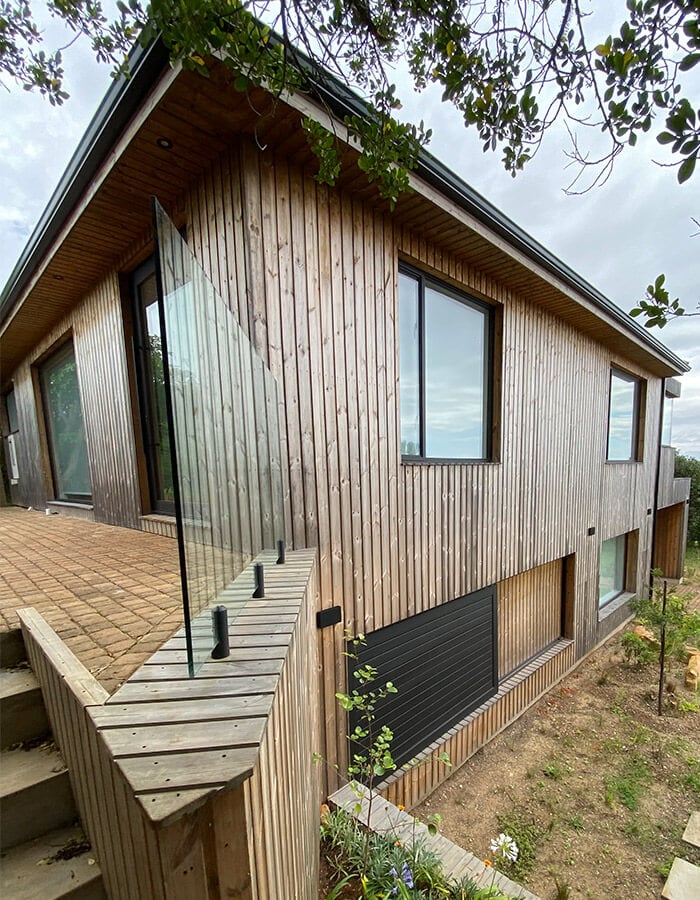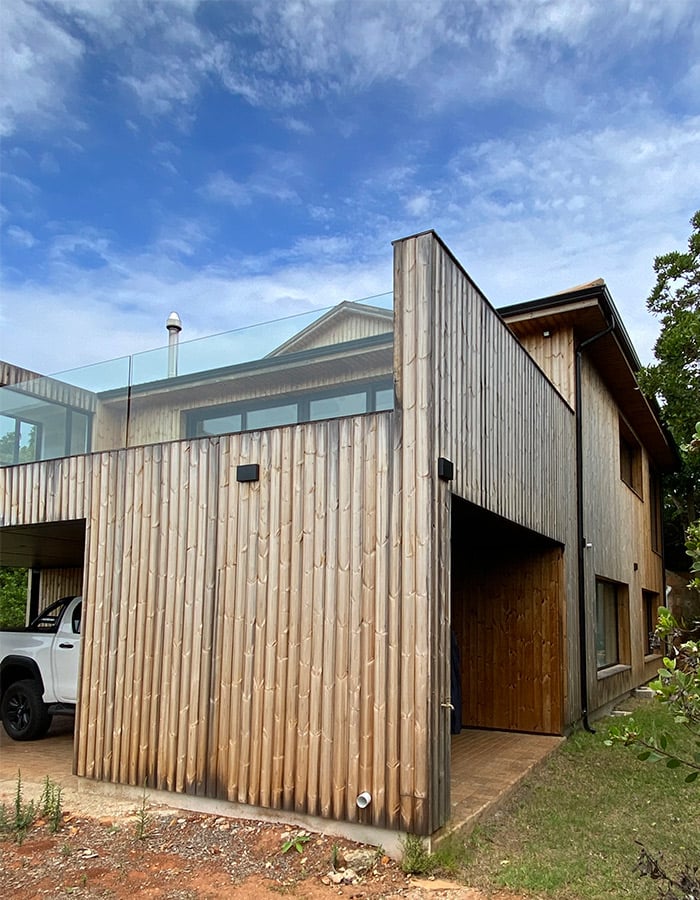 Since the rebirth of the Gate House, it has become a "trendsetter" in some ways, paving the path for other residents of the area in terms of what can be done when you put some love, passion and patience in a place like Ballots Bay.
The thermal modification process gives Lunawood ThermoWood® a distinctive brown coloring and a natural weather resistance for all climatic conditions.
However, the brown color will start to fade over time due to the effect of the weather conditions. As it does, the wood will begin to turn grey gradually. The beauty of Lunawood Thermowood products lies in teir natural aging, graceful changing of color from brown through various lighter and darker shades to eventually silvery gray.