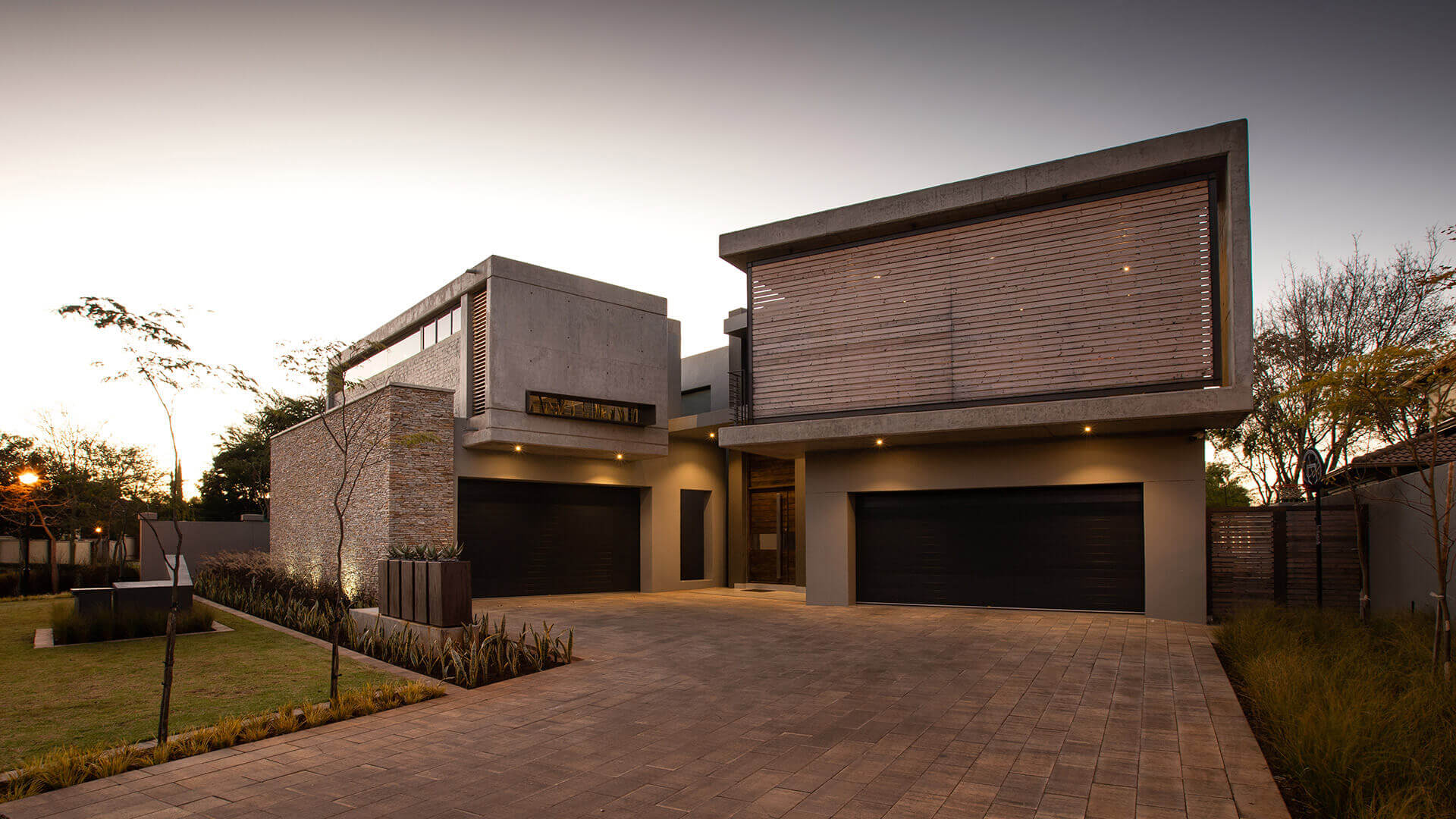 Anthrop Architects
The co-owner and director of the company, Leon van der Westhuizen
Founded 2013 in Pretoria, South Africa
South Africa is a country with many opportunities and great diversity. There is a lot of talent and beauty all around the country, and one of the most interesting architectural firms is the award-winning Anthrop Architects.
Anthrop Architects, established in 2013, specializes in the commercial, social development and residential sectors of the built environment. Their commitment is to provide their customers with a personal and professional service. They focus on value creation for people and businesses, and they work according to the unique High Design Process – an integrated approach that incorporates all of the traditional design skills, plus all of the new design-related skills needed to respond to the complexities and challenges of the present and the future.
The name, Anthrop, describes the company's design philosophy, and is derived from the Greek word ánthrōpos, meaning human being. 'As architects, we study the behaviour of people within their various environments and therefore have an anthropological understanding of how people live, meet and relax in a space,' explains the co-owner and director of the company, Leon van der Westhuizen.  Since the vision of Anthrop Architects is to be the leader in sustainable design principles and improving quality of life, Lunawood Thermowood products are the perfect match for their design.
'Since their vision is to be the leader in sustainable design principles and improving the quality of life, Lunawood products are the perfect match for their design.'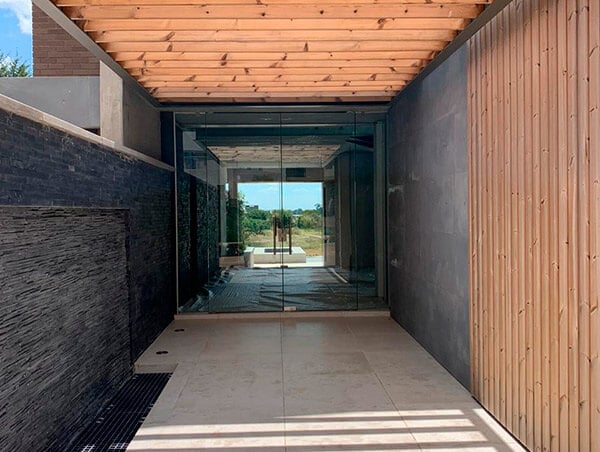 Serengeti Estate in Johannesburg, South Africa
SOUTH AFRICAN VERNACULAR INSPIRES
Leon van der Westhuizen has been interested in designing and building things since his childhood: 'Building models and making things have been part of my makeup since childhood, and when the opportunity to study architecture came up after high school it was an easy decision,' Leon explains.  Leon believes that the most important thing in the design of a building is its practicality. 'I personally think that design needs to be functional; it is the key. There are many components that play an important role in creating functional architecture, they are also the sources where I get my inspiration from,' he explains.
To get inspiration for his designs, Leon considers all the aspects that are characteristic to the building's location, and what make that site unique. These elements form a unique South African vernacular from which he draws inspiration, with design elements such as large 'stoep' areas and roof overhangs as a traditional response to the Highveld climate.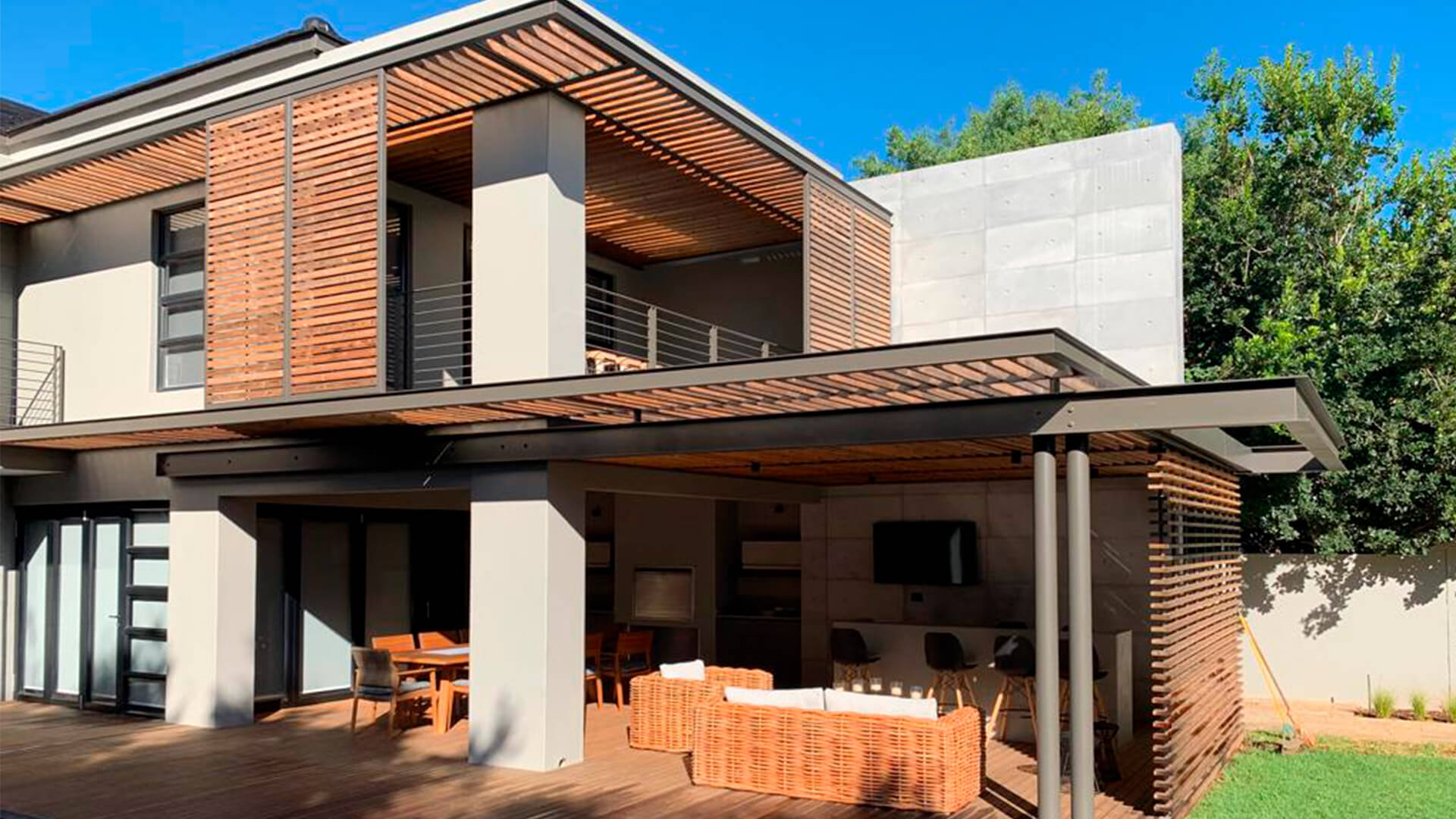 Midstream Estate, Private House in Pretoria, South Africa
'I also look at what the rest of the world is doing to understand the development of new building technologies and techniques. But the construction industry in South Africa is really unique and it is very important to work in close connection with the construction team to develop specific details that are suitable to the local industry,' Leon explains.
LUNAWOOD MAKES THE USE OF WOOD POSSIBLE IN SOUTH AFRICA
The South African market is still very conservative in terms of timber design, and it features a construction industry with lots of unskilled labour. It is therefore very important to work closely together with the construction team and to develop specific details suitable to the local industry.
'When we choose materials for our designs, we tend to support local goods suppliers. If we choose to use international products from overseas, they need to be of excellent quality and work well in the harsh UV exposure and climate conditions of South Africa,' Leon explains.
Using wood products is close to Leon's heart, since it has a soothing effect in traditional architecture. Leon says: 'I personally love using timber in buildings, since it brings that warm feeling into the design. As I evolve as an architect, I am also developing a much better understanding of the material.'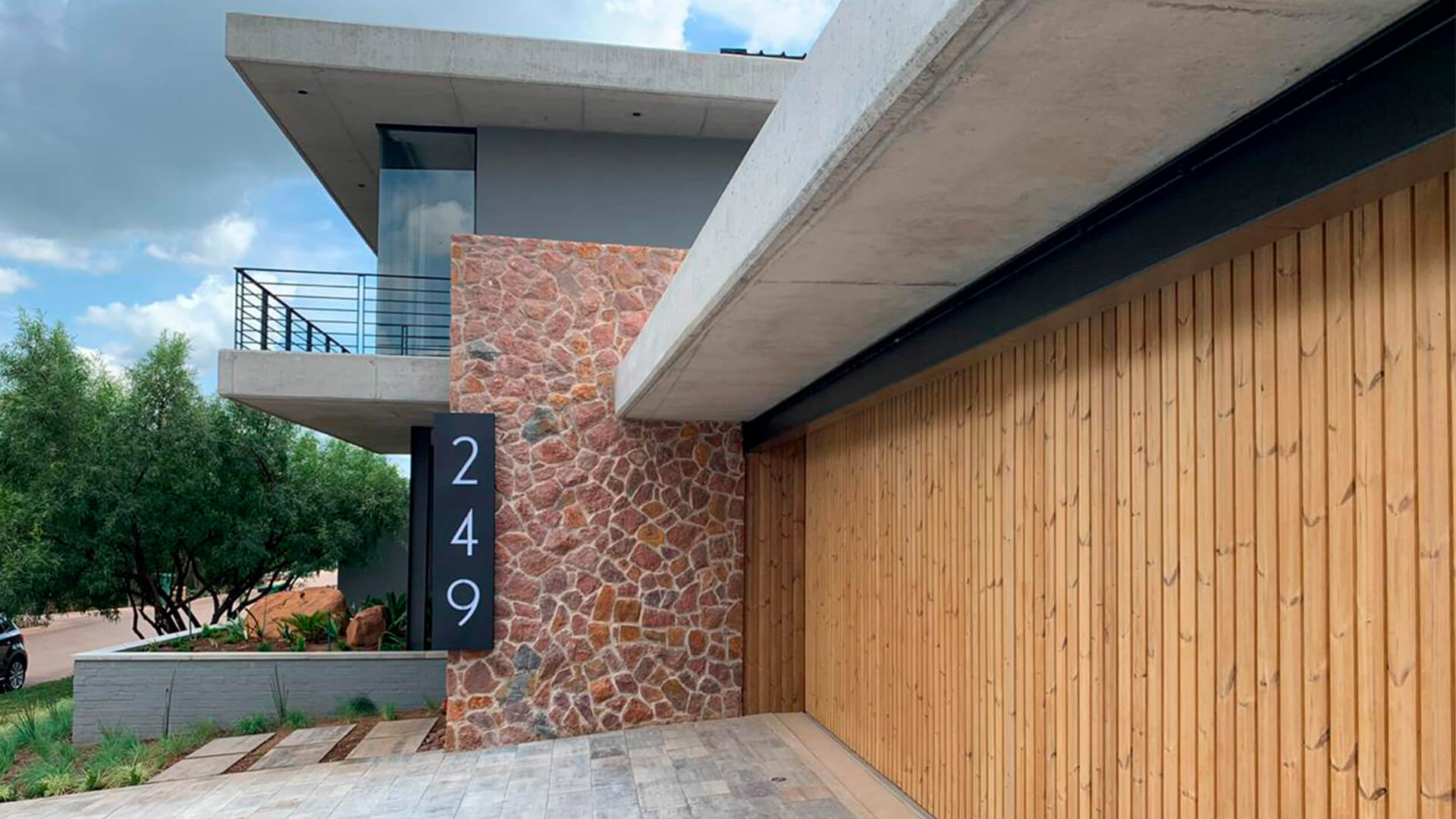 Sable Hill Estate in Roodeplaat, South Africa. See the functionality.
Sustainability has become a given at Anthrop Architects. It affects every decision that architects make and especially in terms of the materials they choose for the buildings they design. Lunawood Thermowood is often chosen due to its outstanding sustainability factors and life cycle factors. 'Thermowood products are something that the industry in South Africa has desperately needed. It is a much-needed product for reducing life cycle costs as it is a virtually maintenance-free and a highly durable solution. Thermowood products enable creative design in those projects where, due to the price and properties required of the product, the use of wood would not have been possible before,' Leon states.
'Lunawood Thermowood products are something that the industry in South Africa has desperately needed. It is a much-needed product for reducing life cycle costs as it is a virtually maintenance-free and a highly durable solution.'
Photos: Anthrop Architects