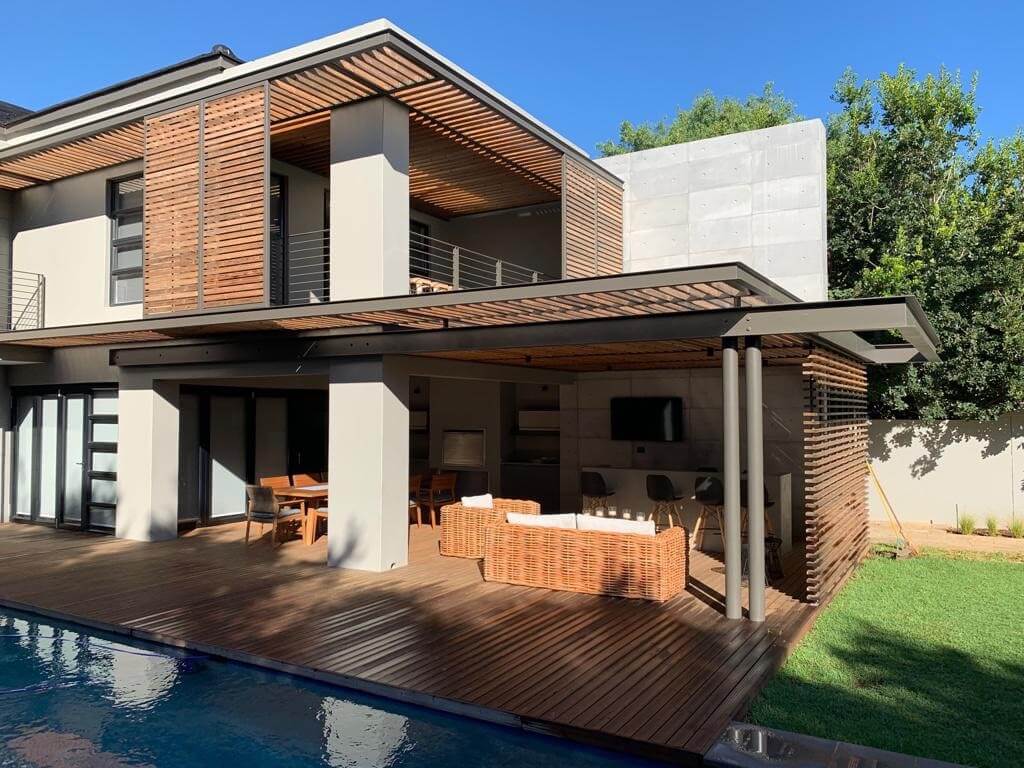 Architect
Anthrop Architects
Location
Centurion, South Africa
Photos
NPP, Natasha Dawjee Laurent of Paper Cut Photography
Lunawood Thermowood was chosen for the decking, solar shade screens and pergola roofing due to its dimensional stability and easy maintenance. In addition Lunawood was available in various different profiles and decking boards with hidden clip system.
The country with once a record high temperature measured at 48.8 °C makes Lunawood Thermowood an ideal choice due to the weather resistance of the material and its ability to be enjoyed in all climates.
Thermally modified timber has beautiful brown tone, which naturally weathers over time to beautiful silver-gray patina, if the wood is left untreated with pigmented and UV-protected wood oil. See photos immediately after the house is completed and only a year after that.