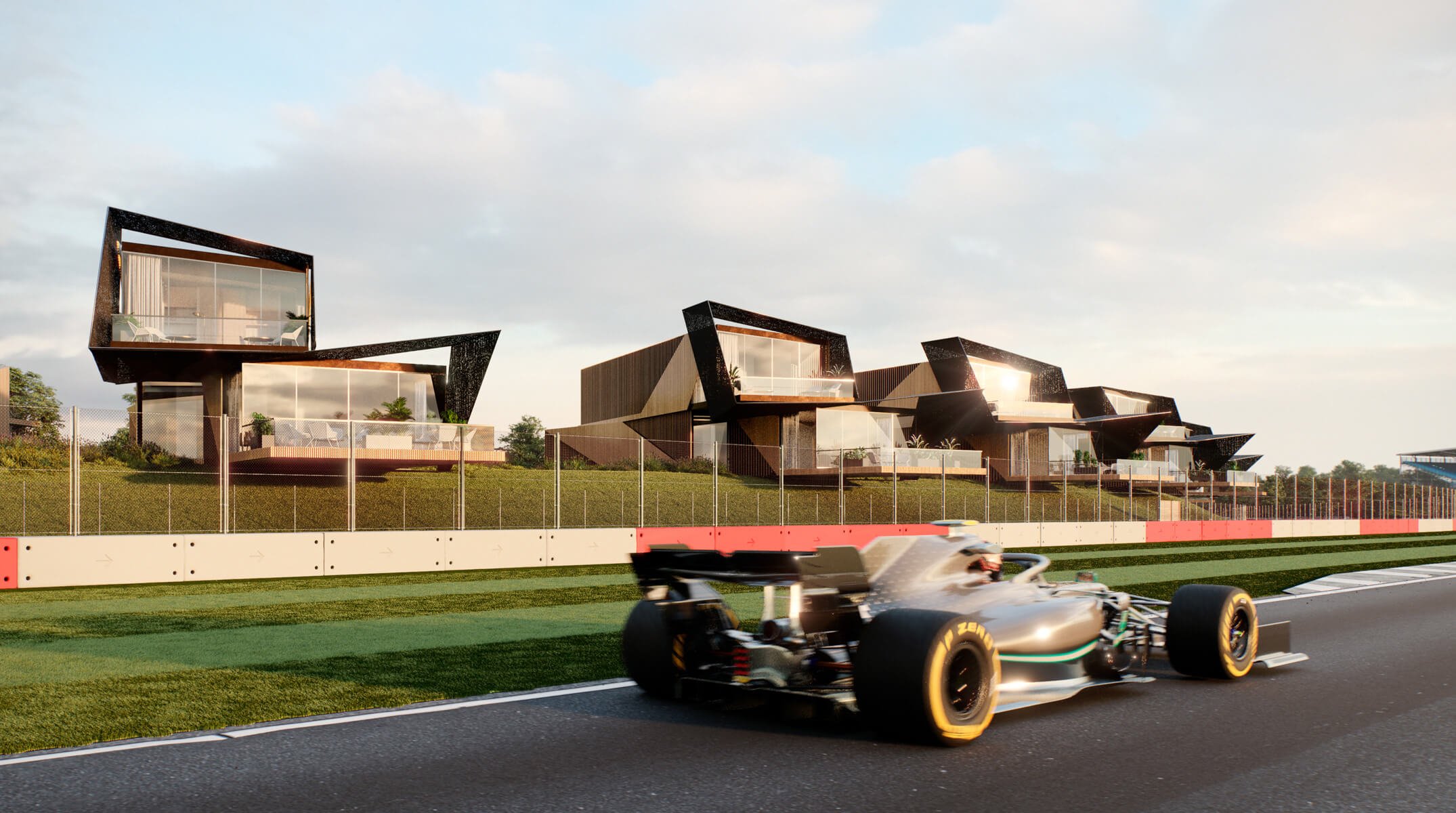 Escapade Silverstone started out with a simple yet bold idea: to design the ultimate experience for motorsport enthusiasts around the world. This includes close-up viewing of the world's best racing and direct personal usage of Silverstone, one of the most iconic circuits and globally recognized home of motorsports.  Sustainable development has been at the heart of the project since the very first steps. After an extensive search by the architects, sustainability consultants and planners, Lunawood ThermoWood® was chosen for all facades, including sixty individual residences and the clubhouse.
From summer 2024, Escapade Silverstone will be open for guests to come and stay and experience all that it offers.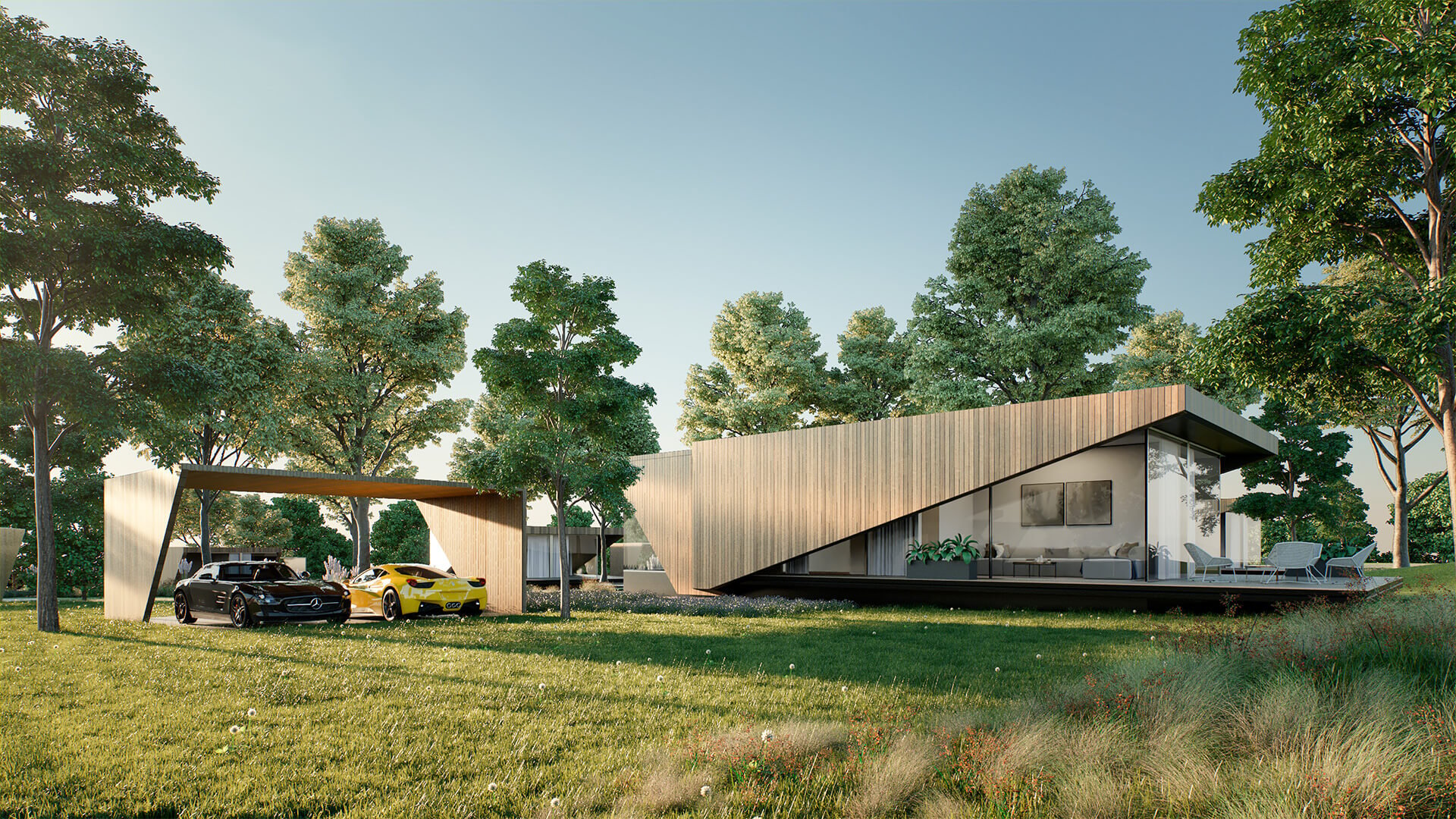 The Architecture – Luxury with a relaxed atmosphere designed by Twelve Architects
Escapade Silverstone will accommodate sixty premium residences and a clubhouse for short-term rental. The development has spectacular views of the track to attract visitors with a passion for motorsports from all over the world. The sustainable-oriented development is on target to achieve BREEAM's 'Very Good' standard which will place Escapade Silverstone in the top 25% of new commercial buildings in the UK.
The residences and clubhouse have to perform multiple functions as well as simply respond to and enhance their immediate environment. The buildings have to function as individual private residences, busy hospitality suites during events, and as high-end hotel suites with all the facilities and amenities you would associate with such venues.
The London-based Twelve Architects is responsible for the architecture of the ambitious project, which will undoubtedly show direction for upcoming sports and leisure concepts as well.
"Escapade brought us a really interesting brief. We had to create not just a striking piece of architecture, but also a unique experience at the iconic Silverstone racetrack. The preliminary concept took the idea of two cars in each other's slipstream. Then, as they appear to overtake, coming out of the slipstream, you'll see that form on the bank overlooking the track"
Matt Catwright, Director of Twelve Architects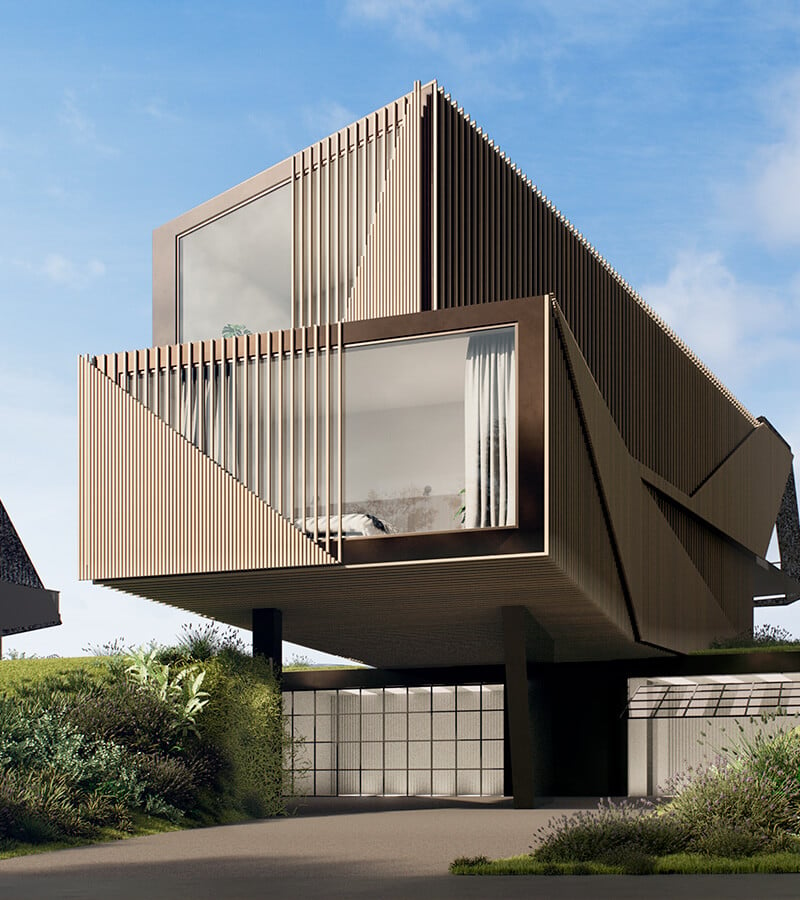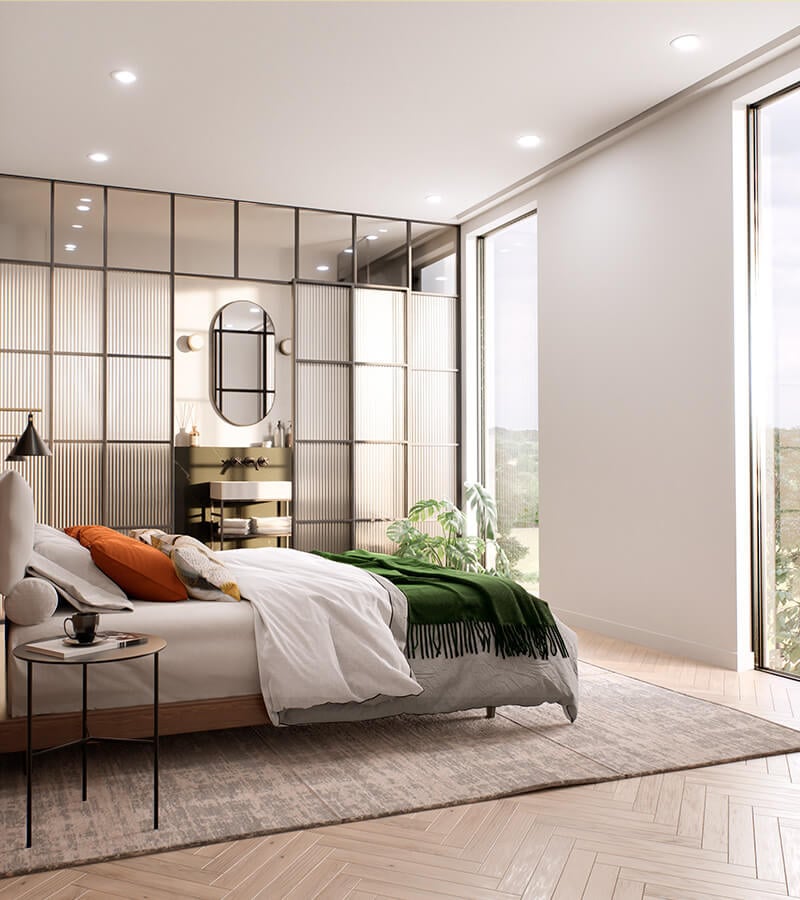 Sustainable exterior cladding by Lunawood
As the overall external finish of the buildings makes a huge impact on the aesthetic of the finished project, the decision of the façade material was crucial. Responsibility and aesthetic had to come first in the selection of building materials, leading the choice to Lunawood ThermoWood® cladding  which originates from well-managed Nordic forests. The exterior cladding will be finished with the SiOO:X Mid Grey treatment to achieve a sophisticated grey look. Through the modern Lunawood facades, the site will have a relaxed and natural atmosphere, which continues unified throughout the 12,500 m2 area.
Lunawood products for Escapade Silverstone are distributed by: Russwood 
Watch the video about Escapade Silverstone's architecture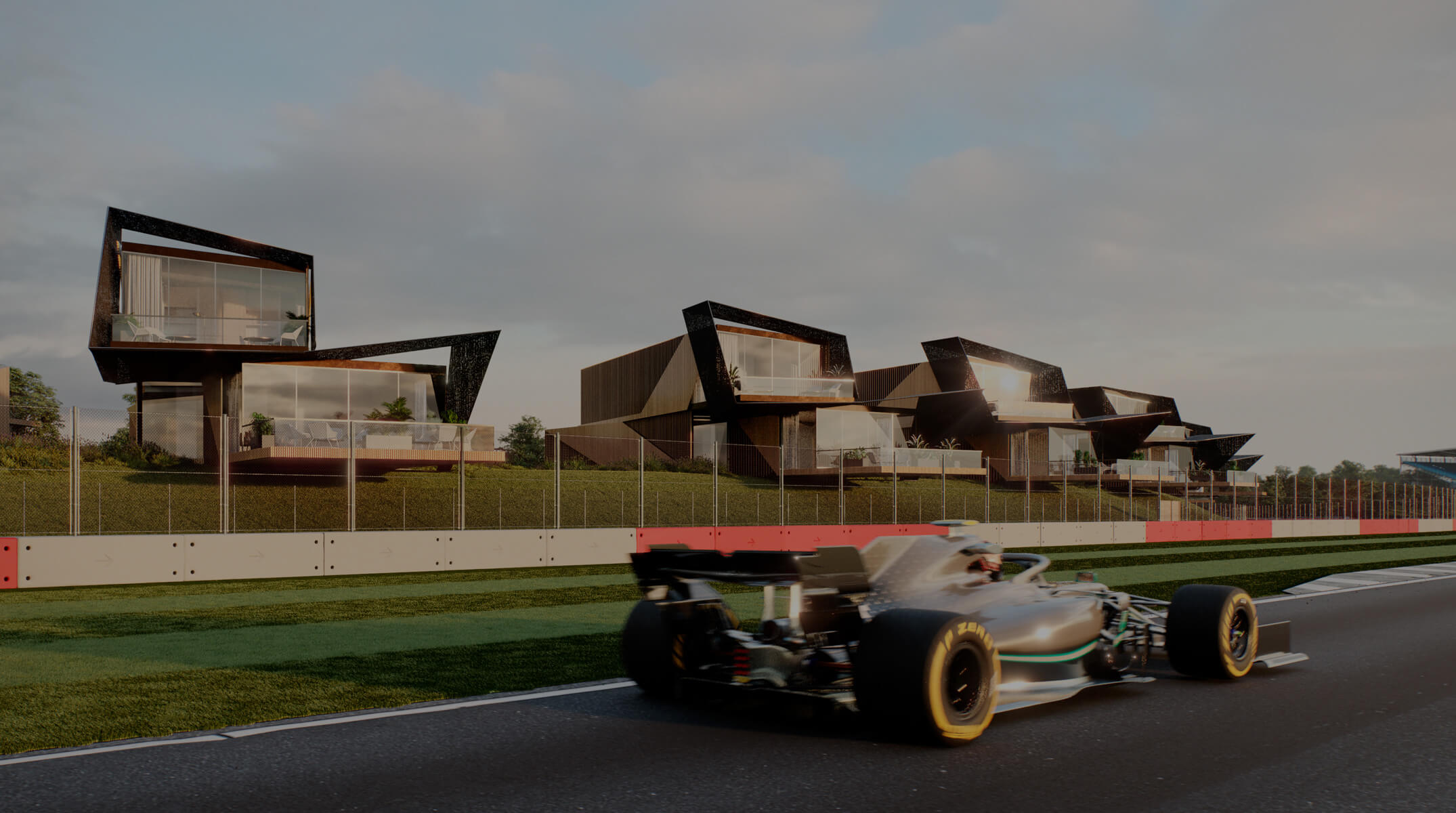 Play