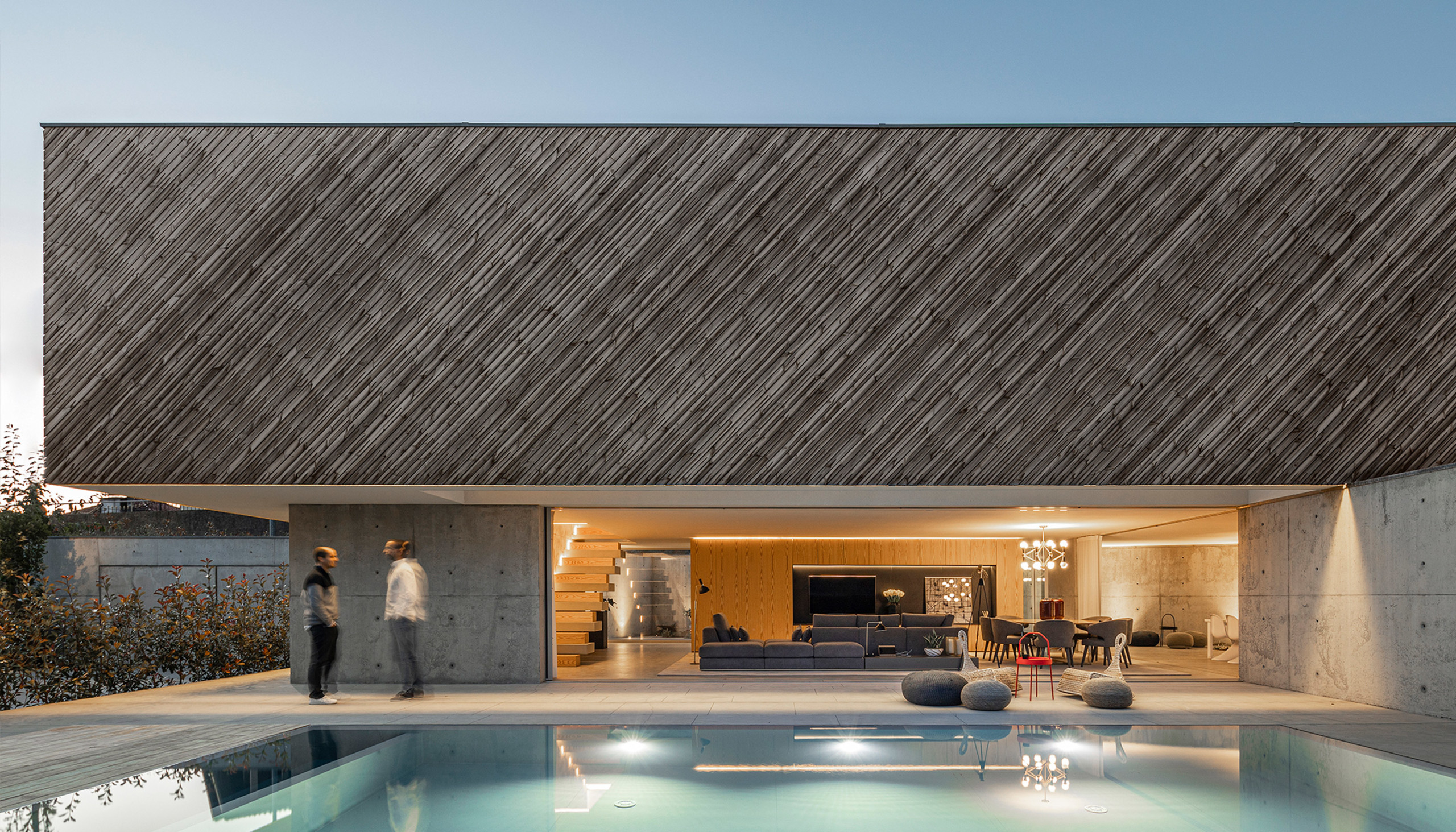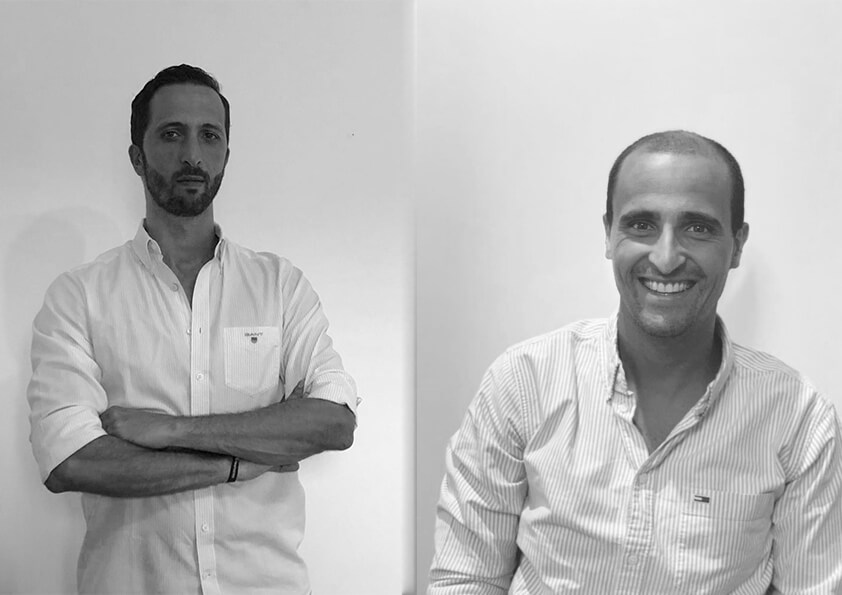 REM'A Arquitectos
Romeu Ribeiro
José Pedro Marques
REM'A Arquitectos designed CASA A, located in Guimarães Portugal. This masterpiece won the ArchDaily 'Building of the Year Award 2020' in the category  "Best Applied Product". The category shows the projects in which the architects did the best use of a product. That means, that the product was very important and well selected to make it a great project. And the selected product was Lunawood Thermowood. 
REM'A Arquitectos is a company based on two amazing talents: Romeu Ribeiro and José Pedro Marques. For these two gentlemen, every project is a new field of experimentation, without any preconceptions. Their architectural language always expands over the course of the development process. The methodological approach involves a dynamic process of seeking a conceptual matrix that balances programming-language-type structure against a system with no established order.
"In each project, we learn something new, make mistakes, and ultimately improve. We know it might sound like a cliché, but we still must answer that our most memorable project is always the next one. Every new project is a new test of our capabilities," the pair explain.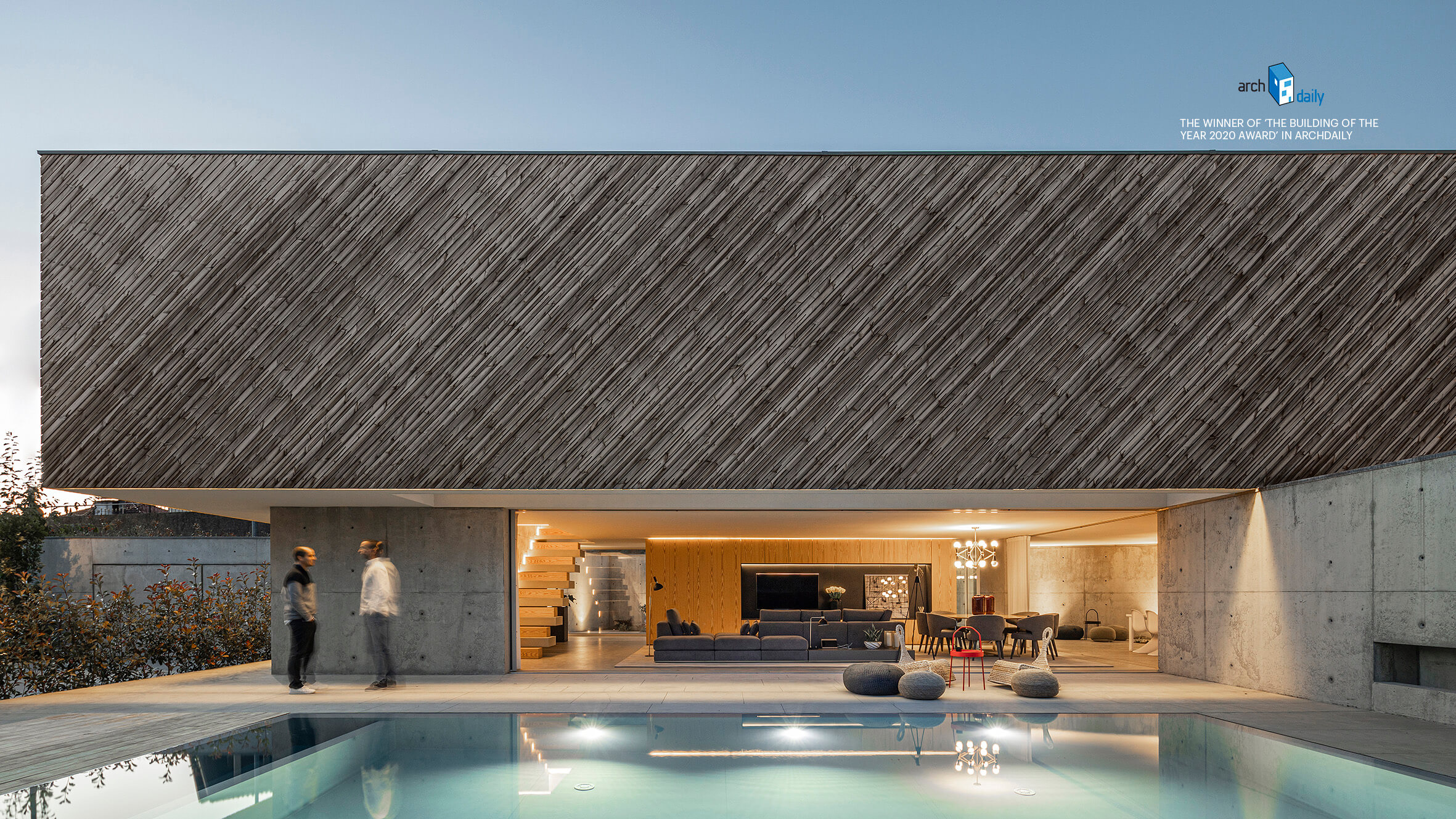 A PASSION FOR ARCHITECTURE IGNITED IN CHILDHOOD
"I grew up watching my father work – he drew a few houses back in the '80s and early '90s – and even accompanying him to constructions sites. I just started to realise how architecture can affect people's behaviour, and after that I promised myself that I would try it. And here we are," explains José Pedro.
For Romeu Ribeiro too, such memories extend back to childhood. "I remember when I was young and would receive a present for my birthday or Christmas. After a few days of playing with these things, I started playing with the empty boxes, creating spaces, manipulating three faces to get windows," he recounts.
THE IMPORTANCE OF PAYING ATTENTION TO TRENDS
The architects of REM'A are constantly monitoring the trends in their field. That gives them keys to expanding their horizons. After all, nobody can create everything in the world alone. "We just want to take things as far as we can so that others can continue from there," Ribeiro reflects.
He continues: "The inspiration for our work always comes from the context. We try to understand the environment, the scale, the plans, textures, colours, and light. Of course, we are always staying attuned to the strategies our colleagues apply in specific contexts. These help us focus on our own situation-specific needs."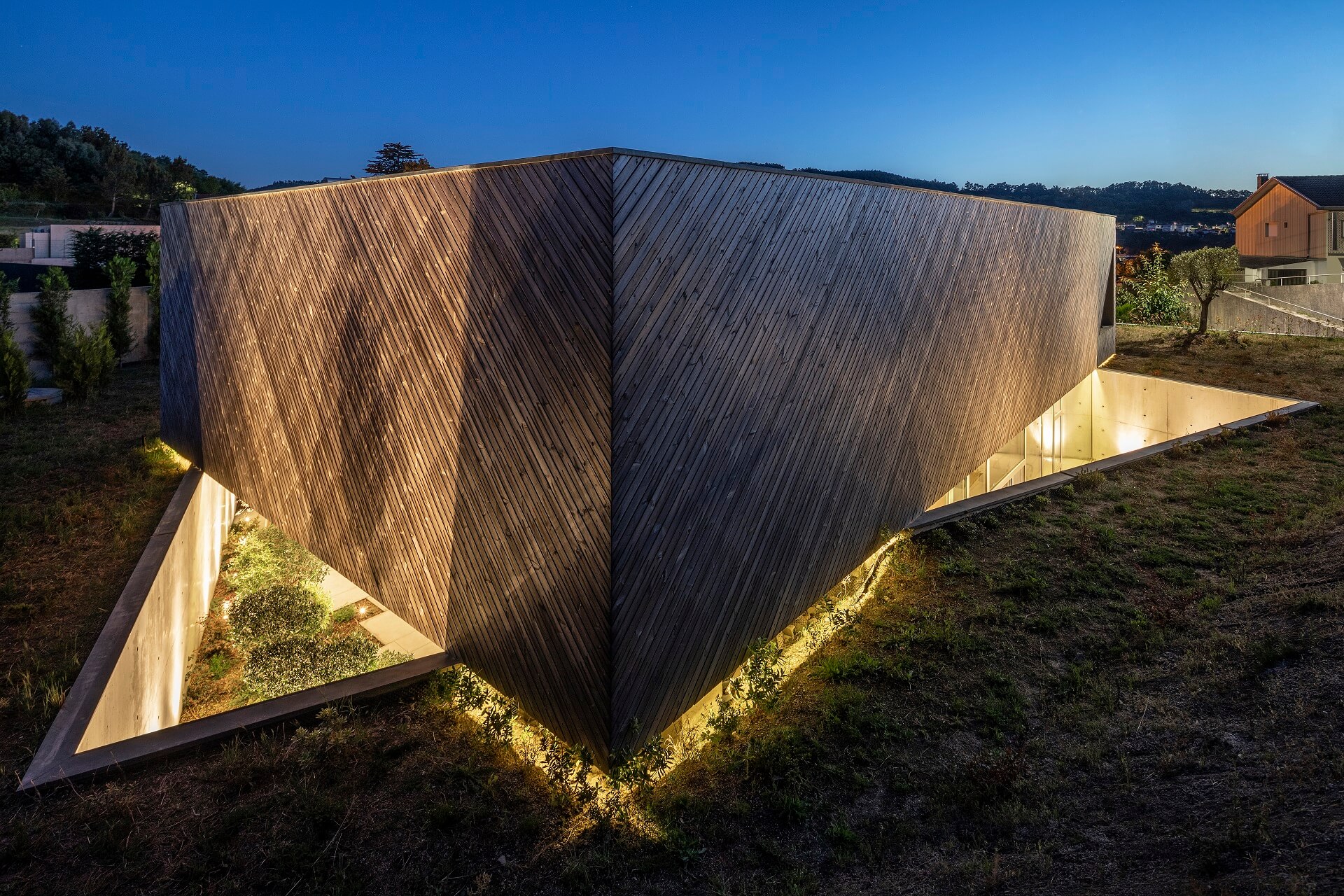 "We really love materials, their potential. And watching how various cultures and architects use them is extremely important for understanding the larger phenomena. So is understanding techniques and applications through the lens of culture. Also, we have to think about environmental aspects at the same time. That's an obligation we can't shirk today – we need to preserve at least our path from the past into the future. The sooner we start doing that as a society, the sooner it will become a matter of course, natural rather than a burden or felt obligation," he concludes.
"Using Lunawood Thermowood was a great experience, and we are planning to use it in other projects we are designing, for its environmental characteristics and architectural properties."
LUNAWOOD THERMOWOOD REPRESENTS SUSTAINABILITY AND BEAUTY
In its choices of materials for its wide range of projects, the company finds the most important factors to be, in no specific order, costs, texture, and how the material ages. The designers explain that this is because they view buildings as a work in progress through time. As for Lunawood's place in this vision, they say: "We hadn't used much wood in our designs previously, but we must confess that we like the material a lot. Using Lunawood Thermowood was a great experience, and we are planning to use it in other projects we are designing, for its environmental characteristics and architectural properties."
How did this experience begin?  They explain: "For Casa A, we wanted to use Lunawood Thermowood because of its resistance to weather and other external factors and since we knew that the ageing process otherwise might not have gone as we wanted in the circumstances specific to Casa A.  Another reason, of course, was the size. It was a way to guarantee the right diagonal for each facade, since our intention, from day 1, was to make it like a nest with regard to privacy. We also wanted to create two-way cladding, with the structure within and also Lunawood and its fixing system. We wanted to see not only the diagonal effect Lunawood provides but also the effect of the screws."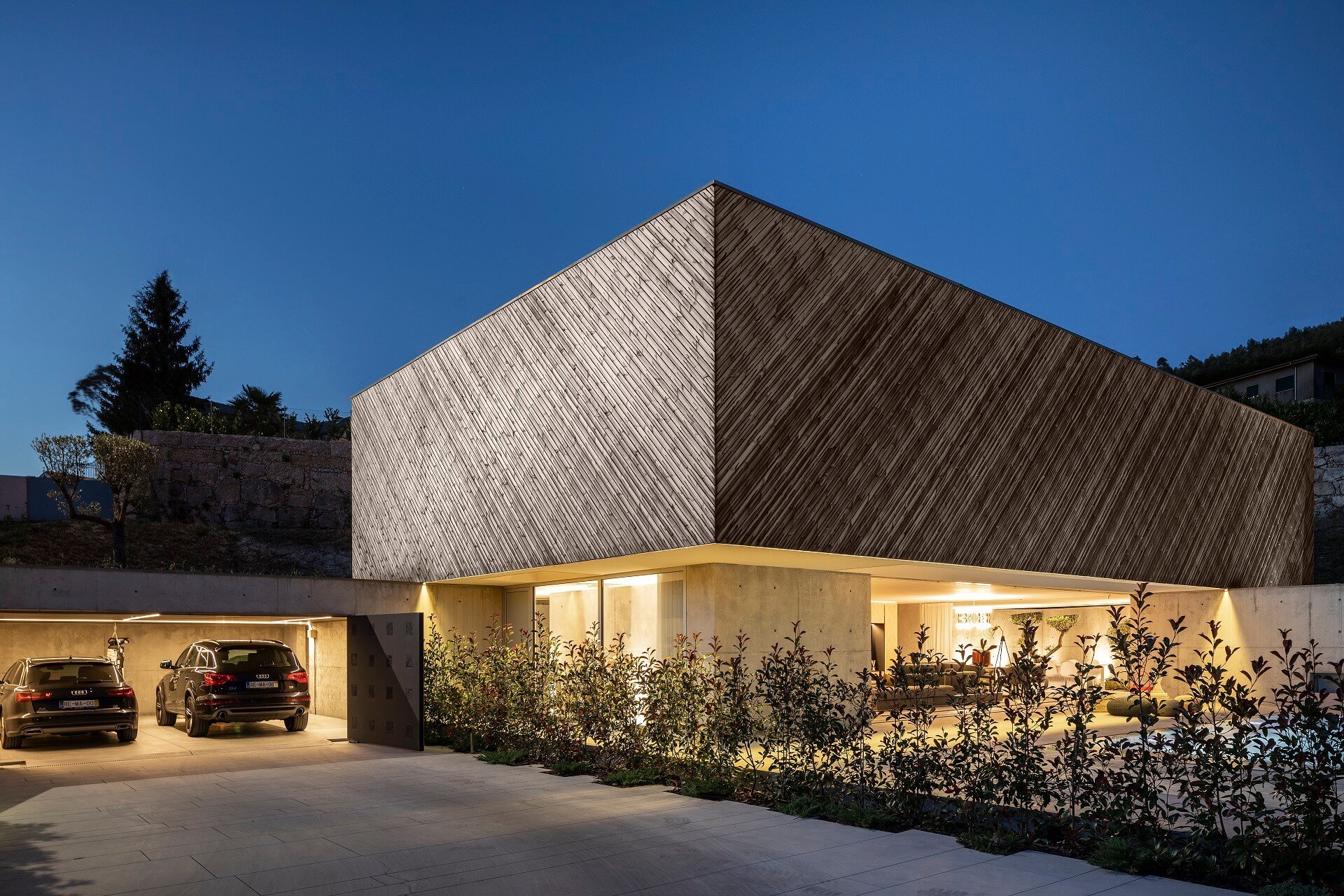 WHAT ABOUT THE FUTURE WITH LUNAWOOD THERMOWOOD
The architects muse: First of all, we want to say that this is a process that changes one's mentality. We Southern Europeans are very influenced by the Roman Empire – its monumental approach to construction and the strictness of Roman Law to match. With this comes a possessive feeling and a focus on property lines, boundaries. So traditionally the focus is normally more on stone and concrete as the primary options.
At the same time, however, the exposure that this kind of project gets is extremely good for the material's promotion, and also increasing ecological awareness is helpful for bringing this kind of natural and sustainable product into the spotlight. So we're starting to see the will to use it grow, and we hope that continues.
In this case specifically, with regard to the Lunawood Thermowood brand, we have been talking to Banema about the need to work in collaboration with the schools of architecture, holding some workshops, promoting some smaller-scale competitions, etc., so that architects start using other products earlier on in their career – creating opportunities rather than being followers.
"It's really amazing to see the effort that Lunawood puts into getting the projects and architects recognised. We are looking forward to what the future brings us, and we hope we can continue to rely on companies like Lunawood. The world will certainly be a better place after this and in the wake of our work together." Romeu Ribeiro and Jose Pedro conclude.
Photos: Ivo Tavares Studio