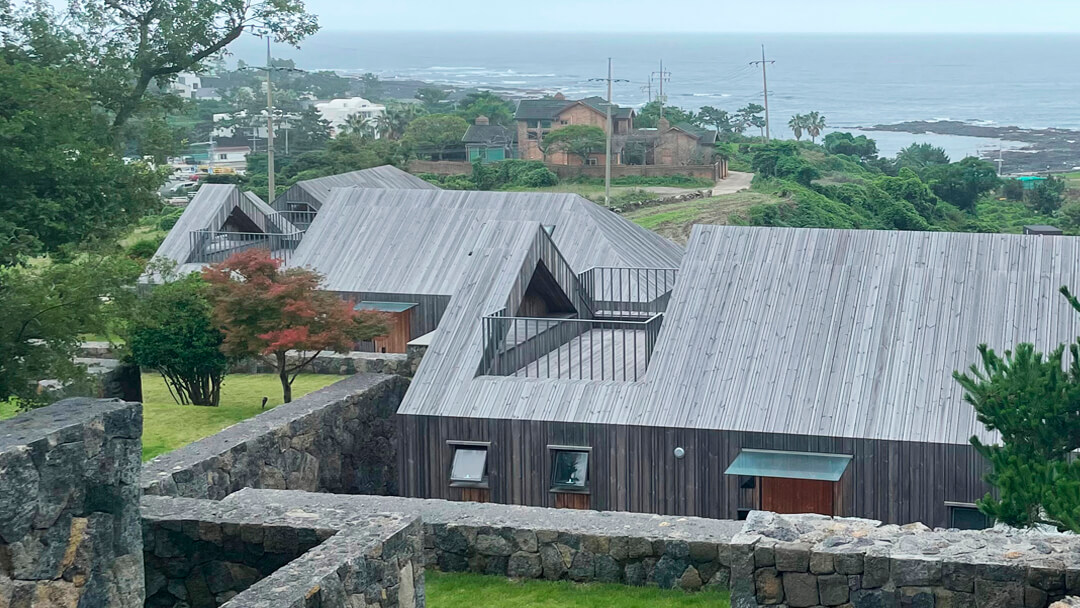 Architect
doojin hwang architects
Location
Jeju Island, South-Korea
The Wind Hill is a small village on the hill of Jeju Island overlooking the Pacific. The site is blessed in all sides: the ocean in the south, a rocky cliff in the west, an old village in the east and a volcanic hill in the north.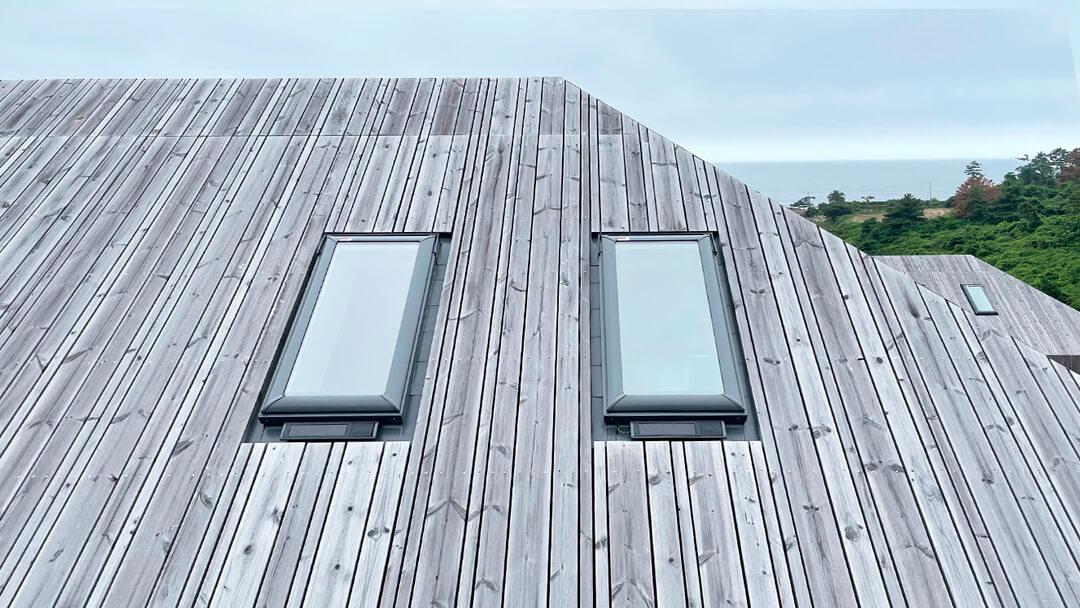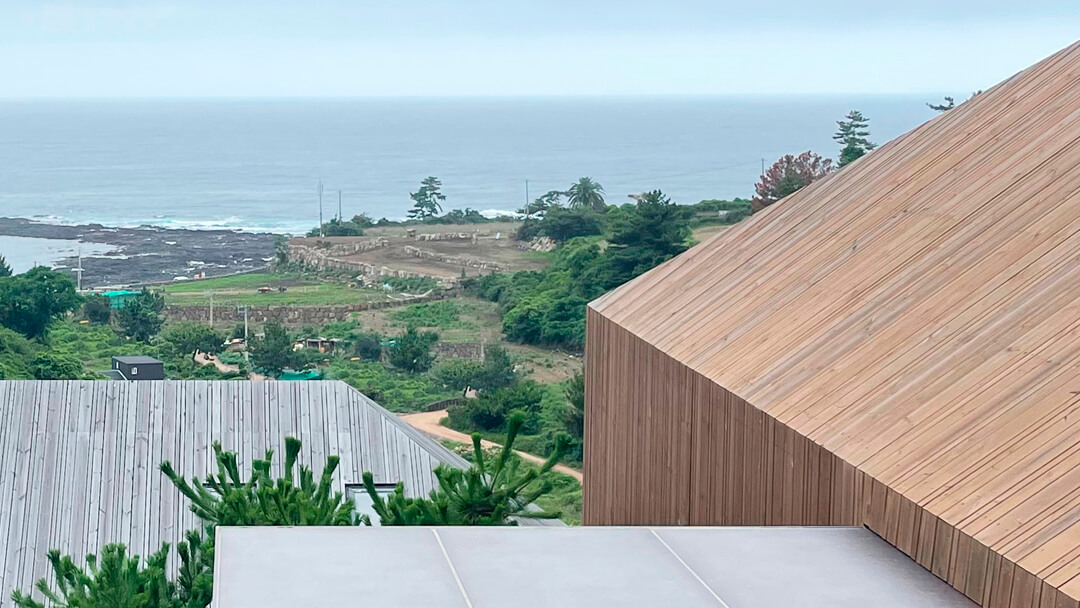 The village has currently 6 private houses. Each house has its own courtyard but the village also has a communal space in the center. First, 2 prototypes were developed and then each of the 6 houses was designed independently based on the clients' needs and the site conditions. This approach style made it possible to keep balance between unity and individuality. One of the houses has been treated with pigmented wood oil to preserve the original brown tone of thermowood, as the others have been left to weather naturally.
The houses have very precise, angular shapes and the dimensionally stabile Lunawood thermowood is a perfect material choice for the facades, roofs and deckings. All the walls and sloped roofs are clad in open-joint, rain-screen system with Lunawood thermowood. It will retain its original shape in all climate conditions and does not react to changes in humidity.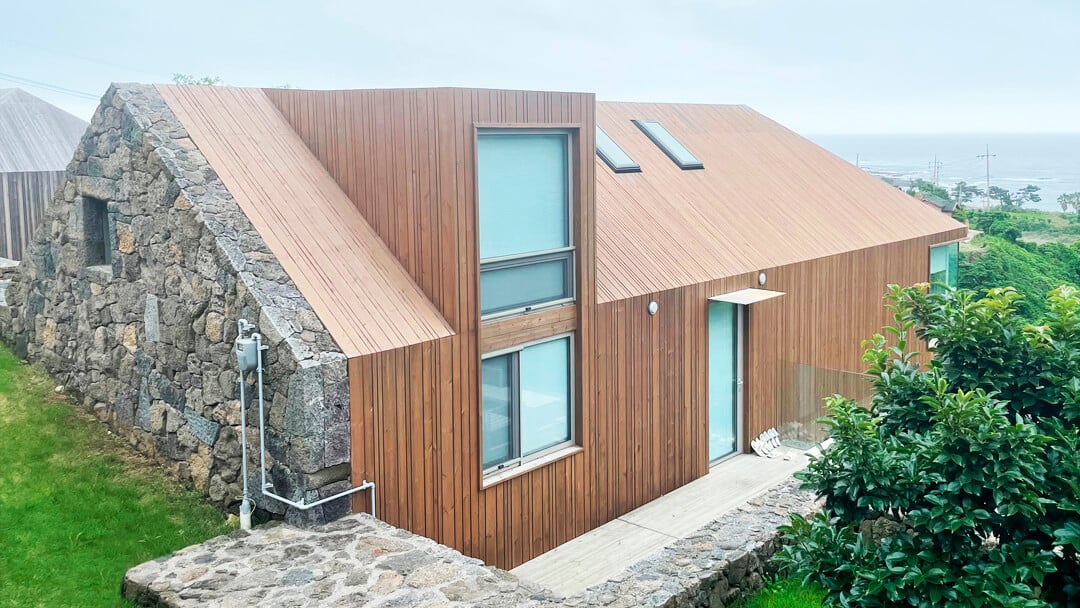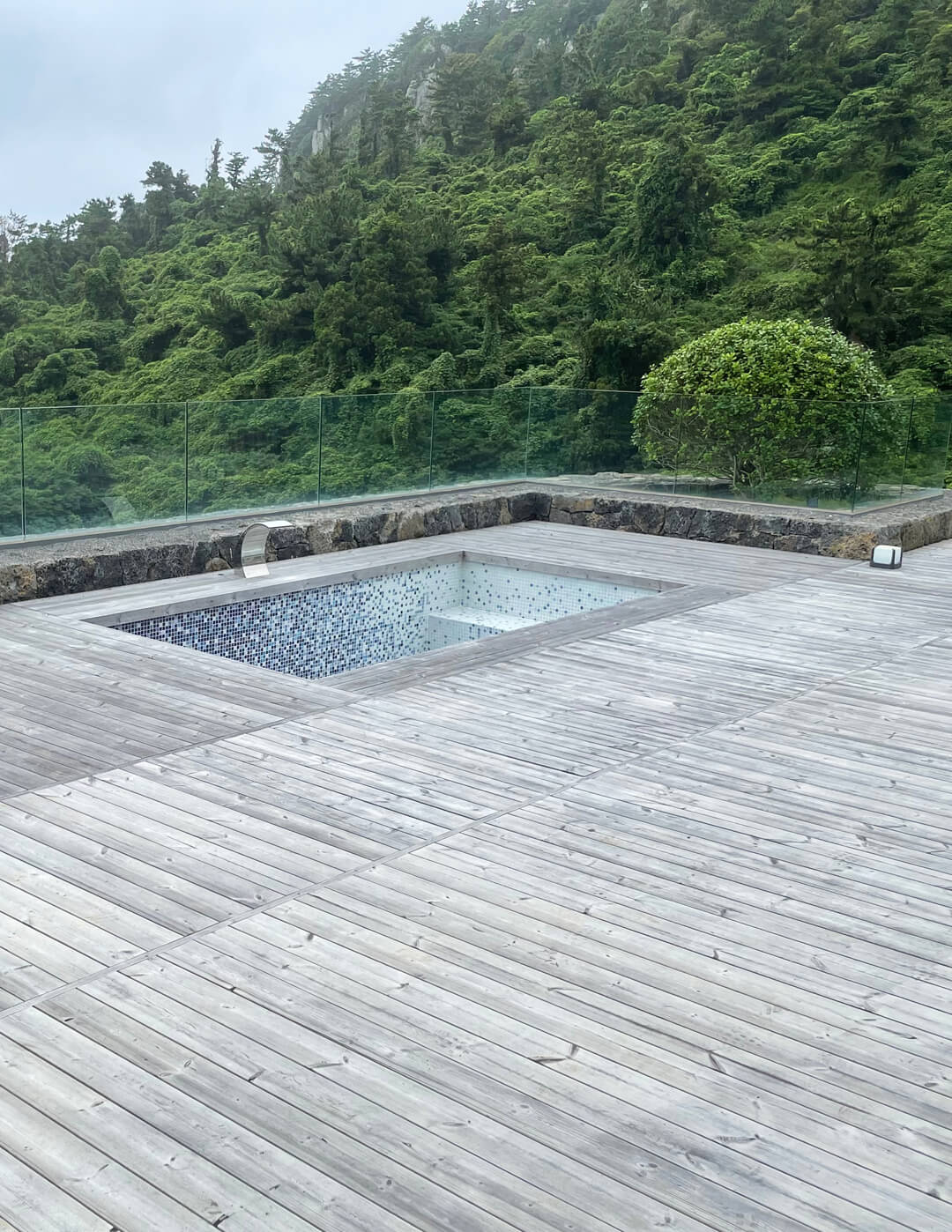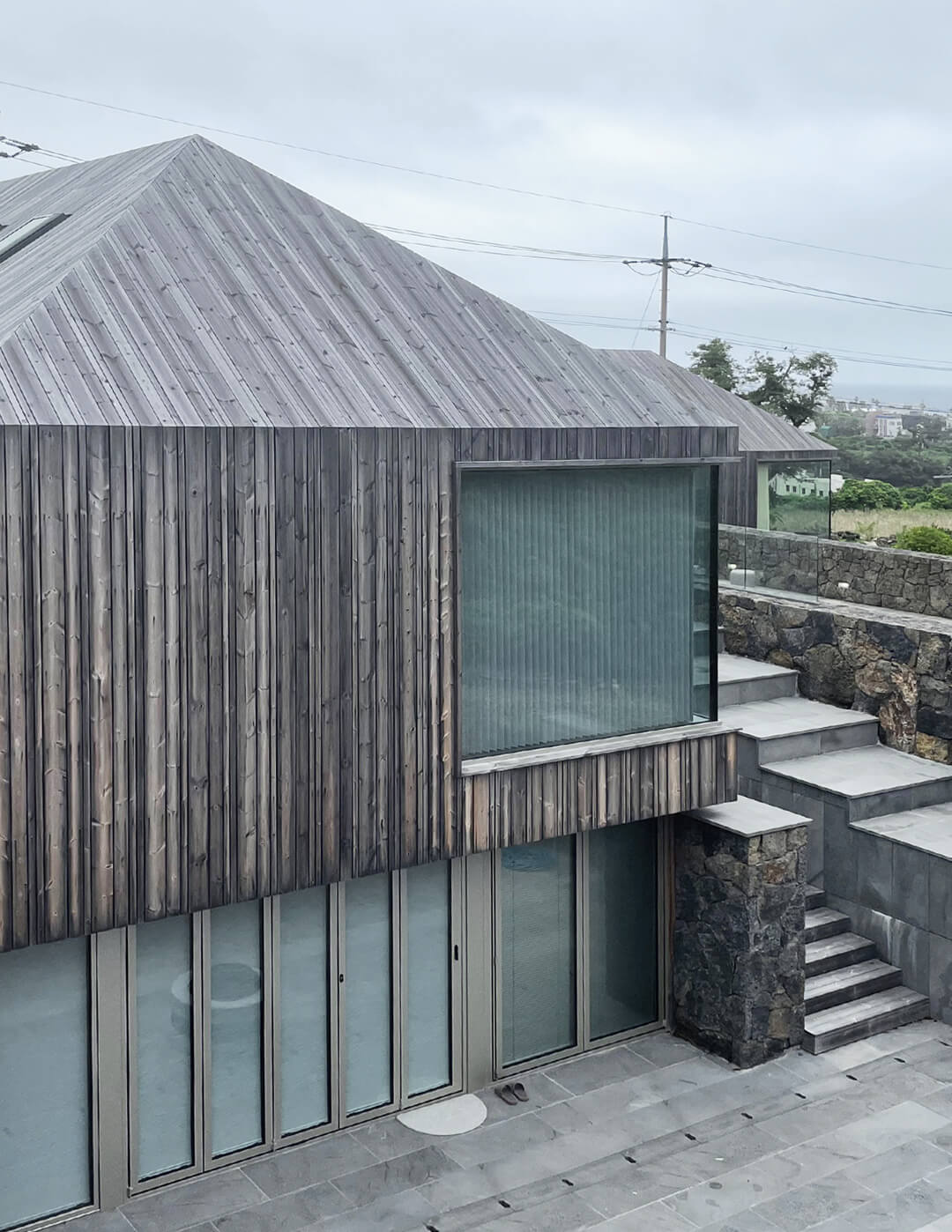 The atmosphere in the village is nearly mystical on the day of the photo shoot. The architecture of the houses is modern and unique with a twist of Asian traditions. At the same time, the village blends so naturally and gracefully into the surroundings. The beautiful silver gray tone of the weathered thermowood, and the stone walls between the plots make a great combination in the lush, vulcanic environment.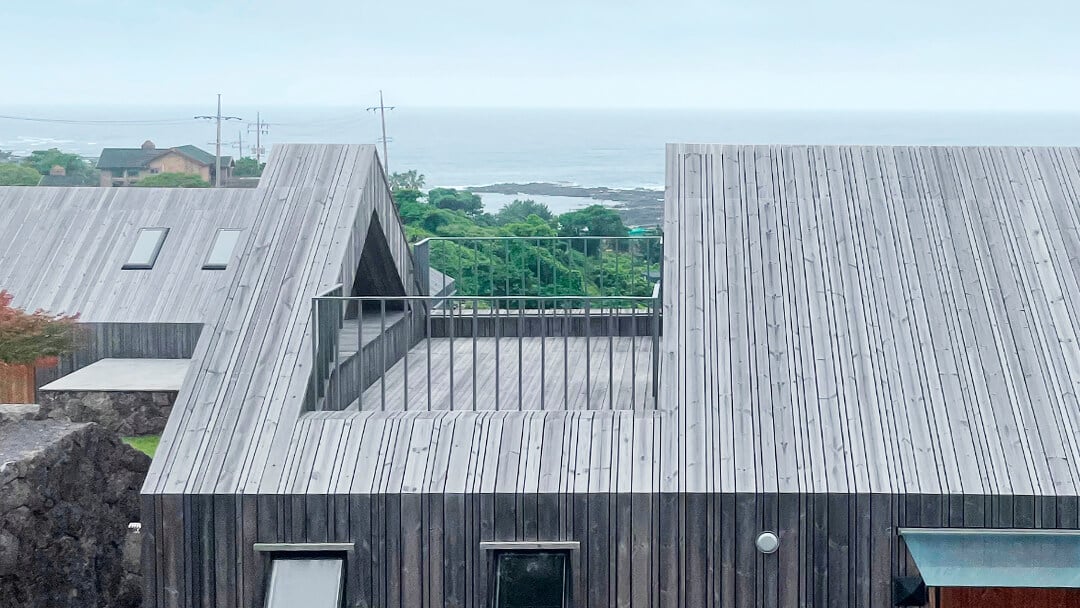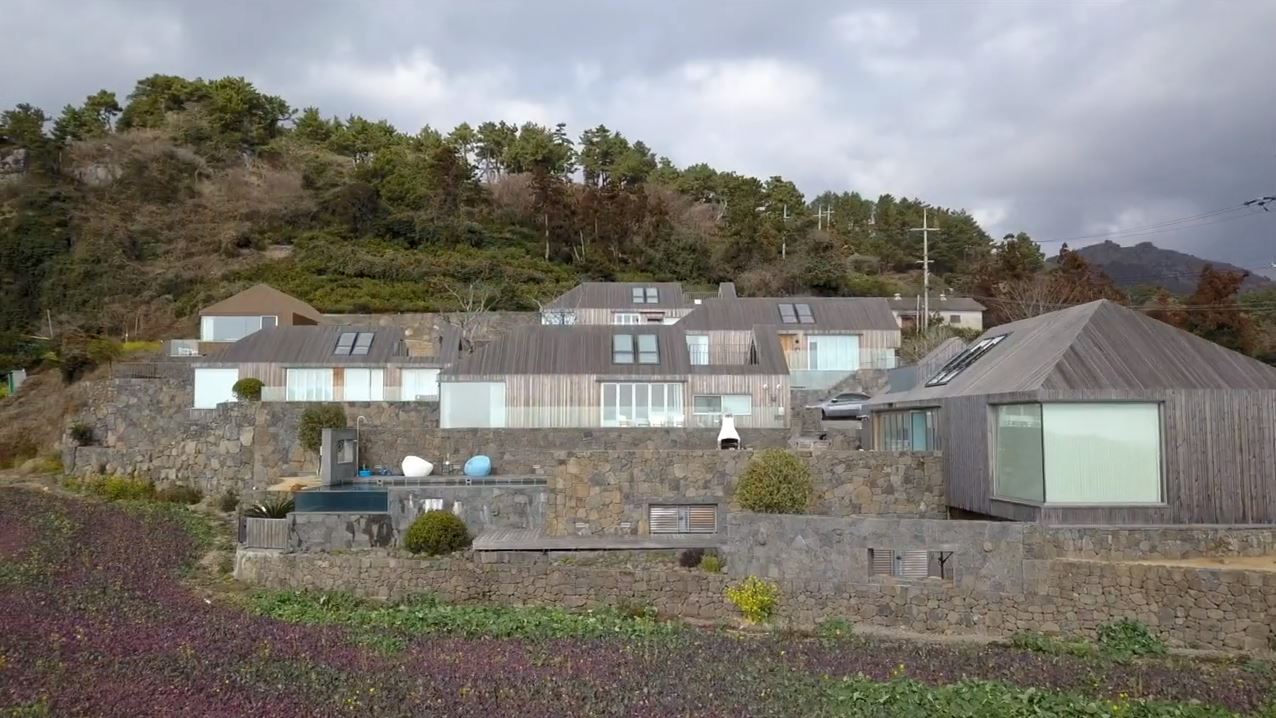 Play