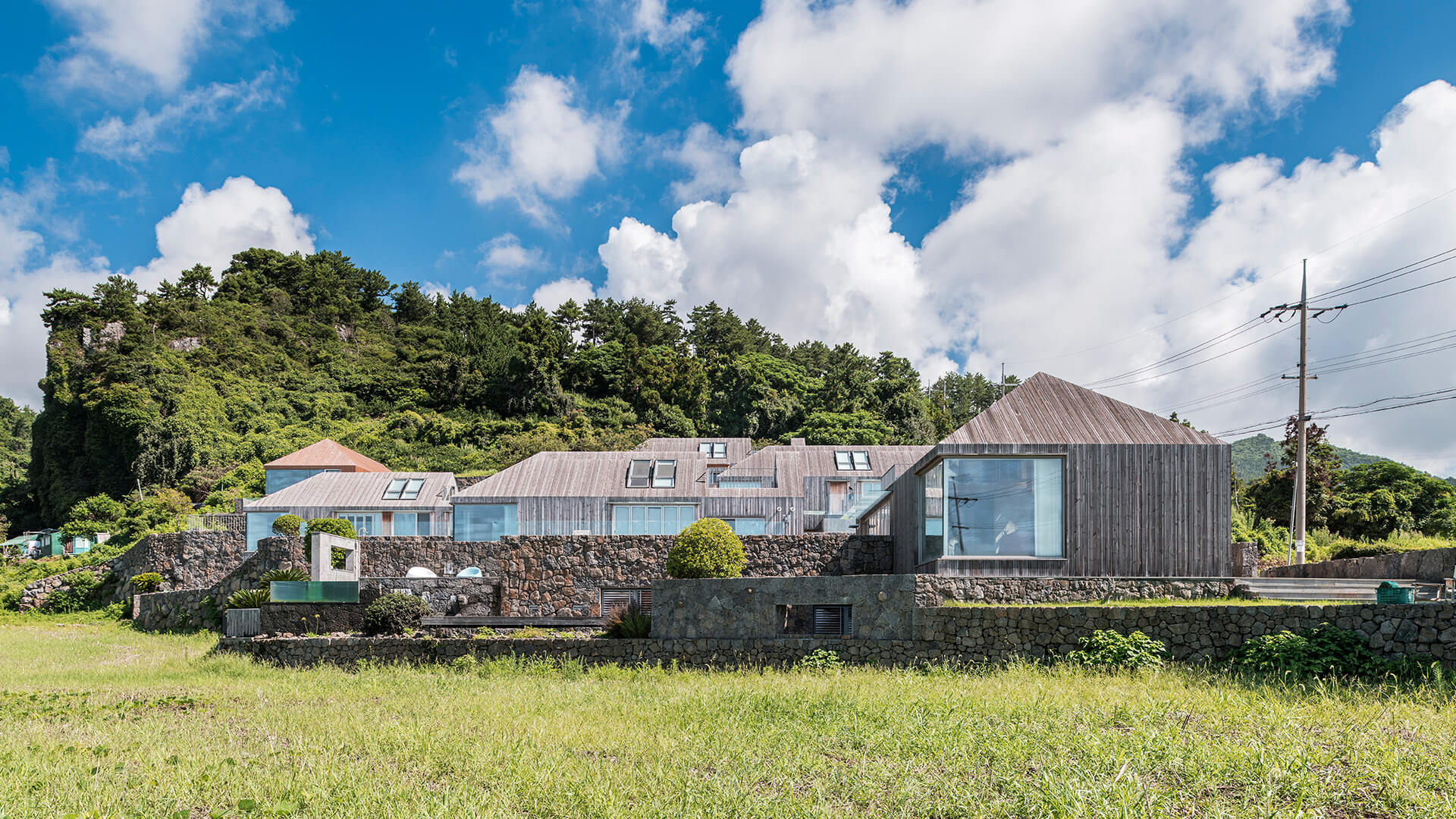 Architect
doojin hwang architects
Location
Jeju Island, South-Korea
Designed by Doojin Hwang Architects, Wind Hill Village is located on Jeju Island, South Korea's largest island with an area of 1.8 km2. The Wind Hill is a unique complex of six detached houses for six different clients, forming a visually unified village. The project was implemented in 4 and a half years.
Each house is independent, but shares a parking area, swimming pool, outdoor spa, fitness area and gas tanks. After developing the prototype, each house was designed individually so that no two houses are alike. The houses are characterized by naturally greyed Lunawood cladding, which also covers the roof surfaces. Depending on the weather and time of day, the village always looks a little different. The gray exterior cladding has merged beautifully with the natural stone walls.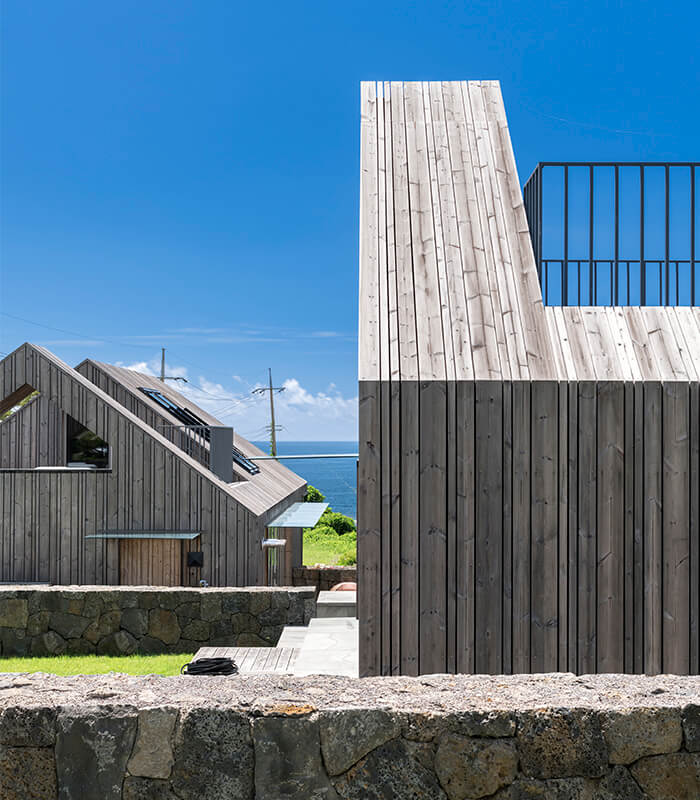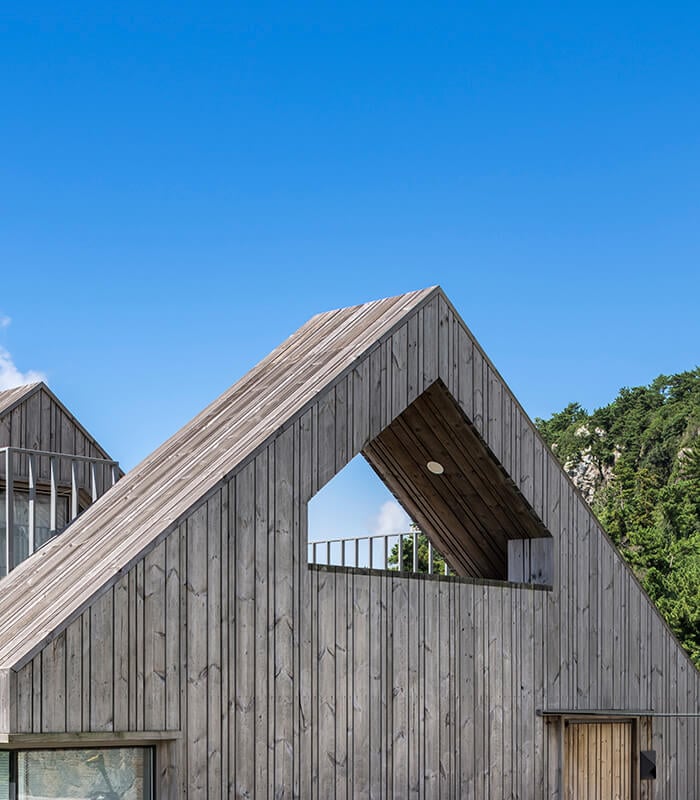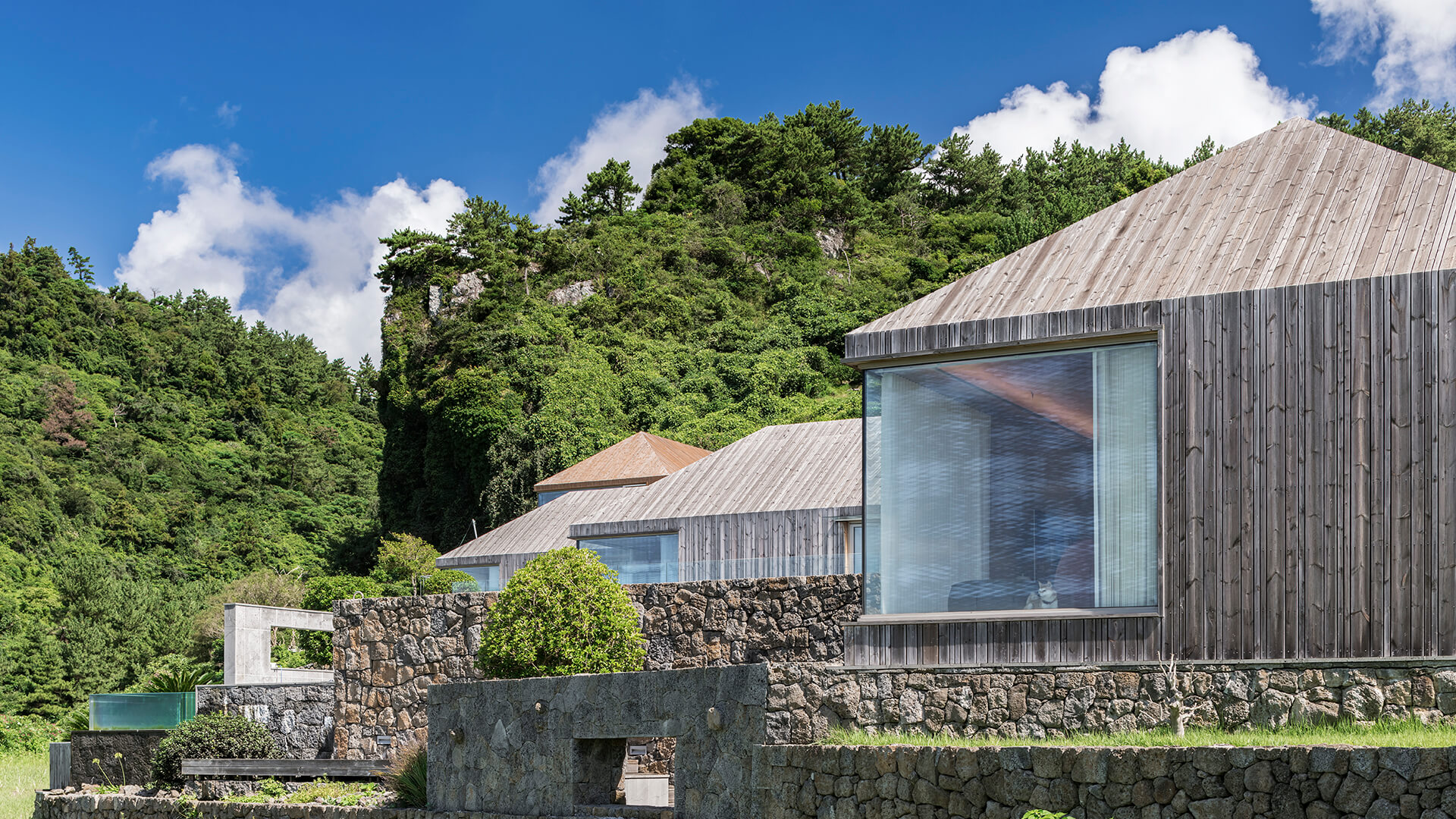 Naturally grayed exterior cladding and roof cladding with Lunawood
The harmonious village blends so naturally and gracefully into the surroundings. The beautiful silver gray tone of the weathered Lunawood Thermowood, and the stone walls between the plots make a great combination in the lush, vulcanic environment.
The exterior cladding of The Wind Hill houses is expertly made, utilizing the best aspects of Lunawood Thermowood and natural graying. The precise angles of the houses and the roof cladding have been achieved by using Lunawood products. Due to the humid and hot climate, the project required a particularly dimensionally stable wooden exterior cladding, which is weatherproof even without a separate surface treatment.
Using several different panel sizes brings an interesting rhythm to the facades.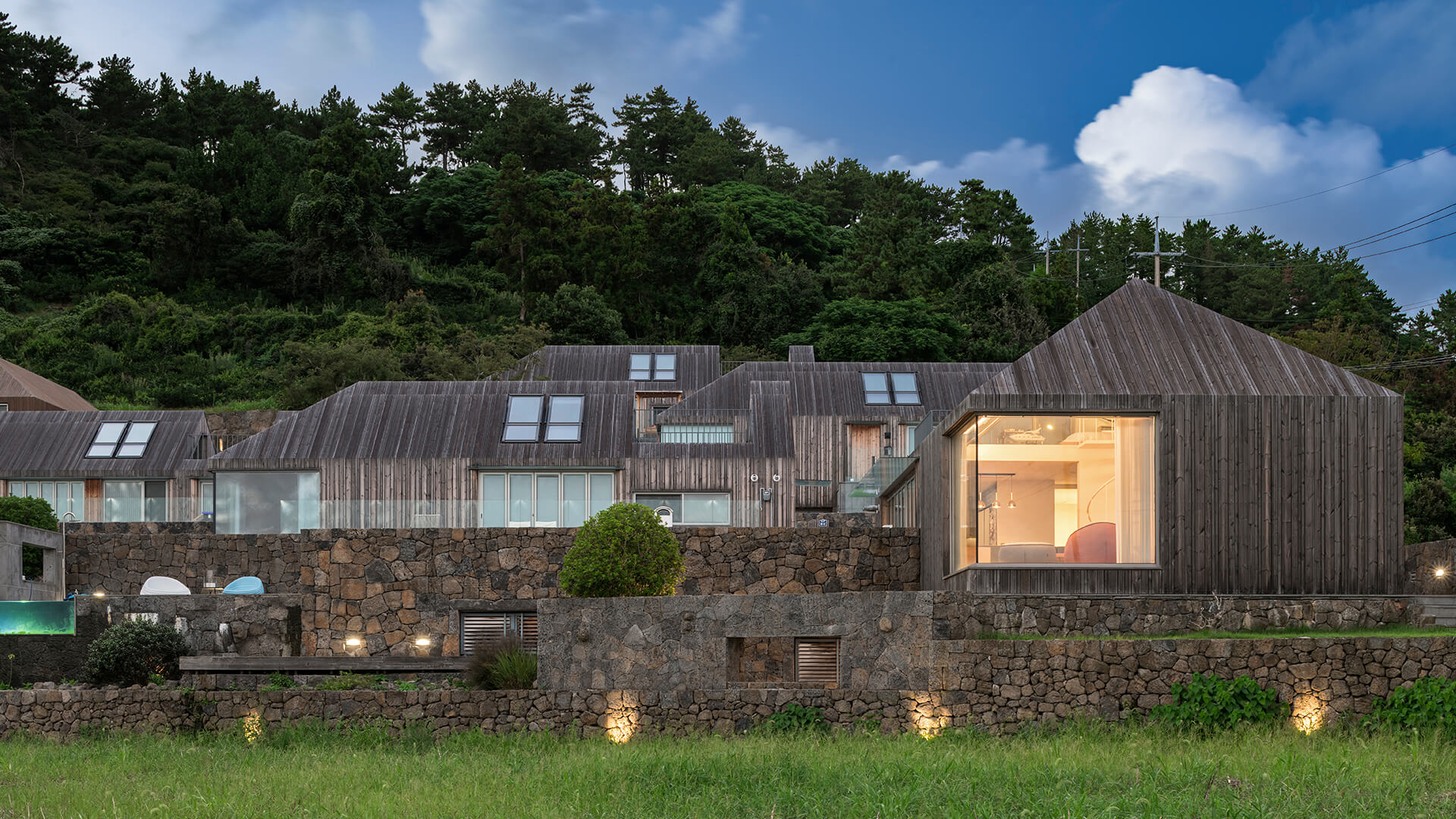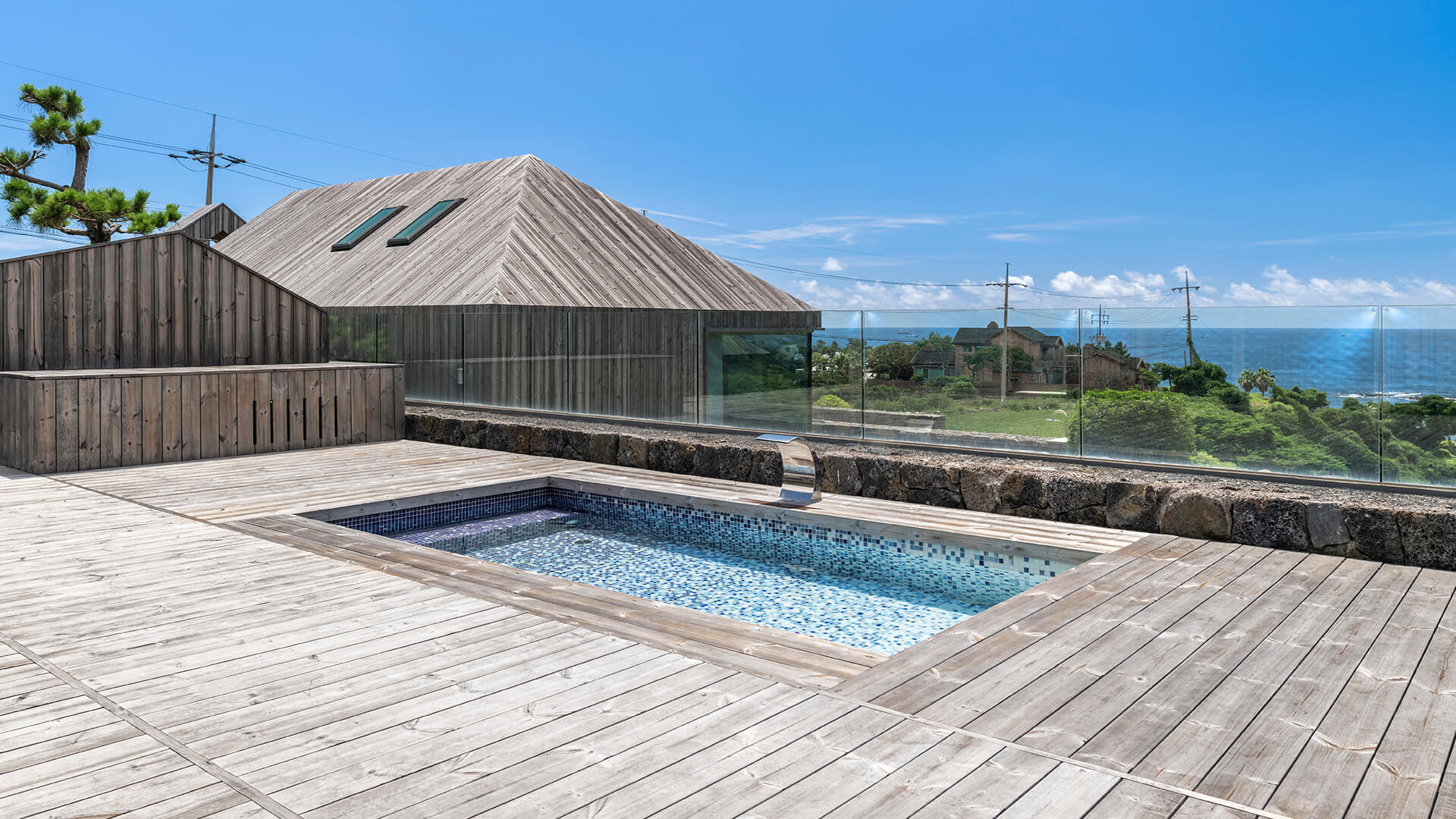 Jeju – a strictly sustainable island
The whole process of the architects was very slow, due to the strict environmental regulations of the Jeju island. But even with the slow process, the usage of Thermowood was decided early on with the families.
Lunawood offers a great variety of different styles and sizes for the panels, which made it easier to find the right solution for the 6 clients. Every client has a different lifestyle and taste that needed to be honored. But not only the personal desicions effected the little village. Jujeu island is on the path of seasonal typhoons, which meant that there were no protruding eaves were allowed in the design and the materials needed to be as weather resistant and environmentally friendly as possible. This is where Lunawood Thermowood ticked all the boxes.
Over the years, the village withstood a number of typhoons and other harsh weather conditions, while aging gracefully to a beautiful silver grey color.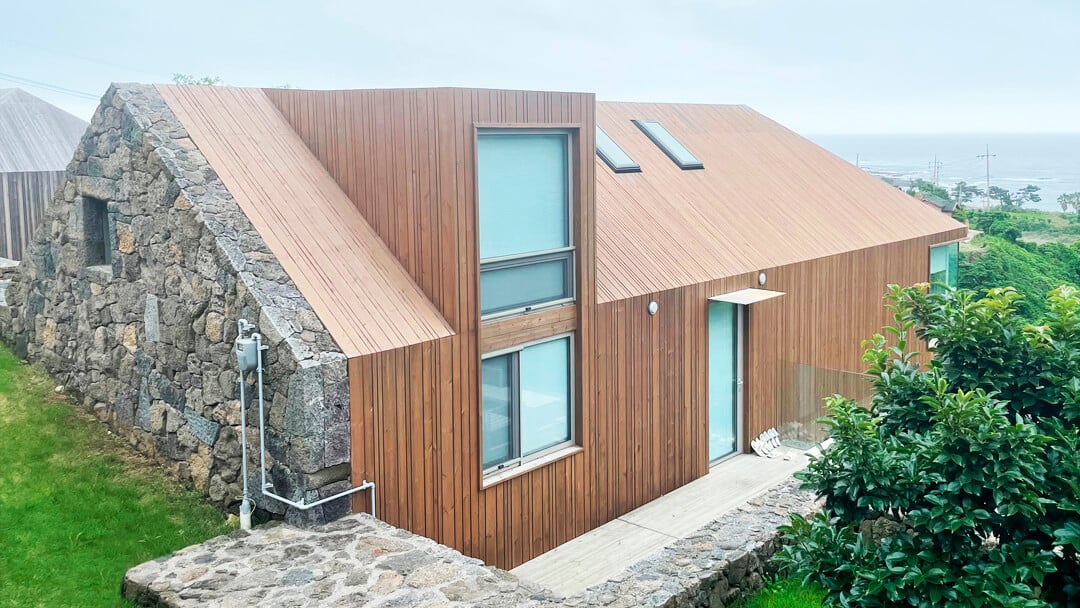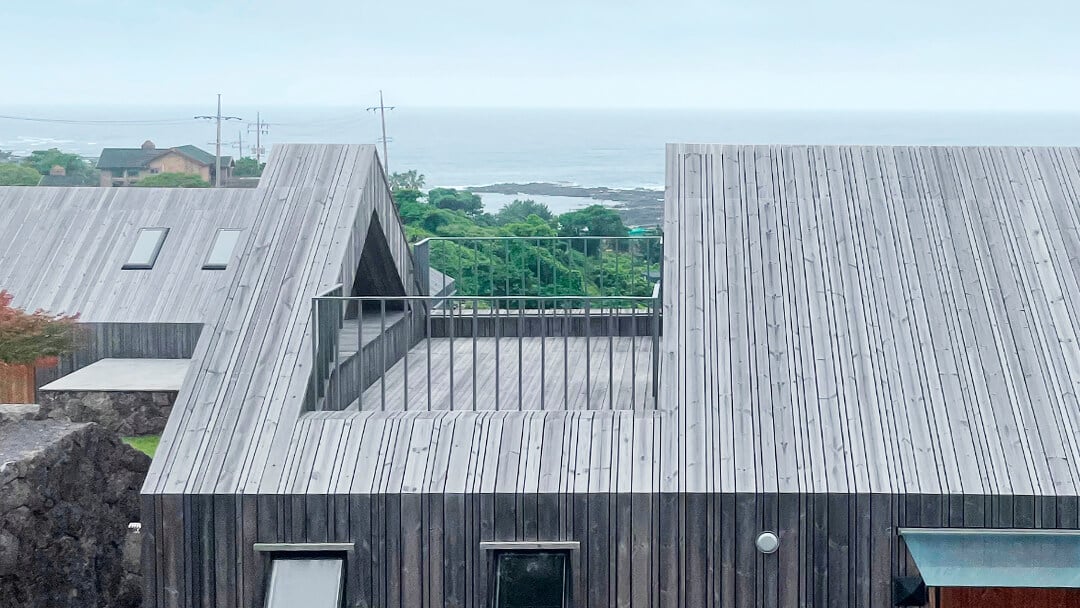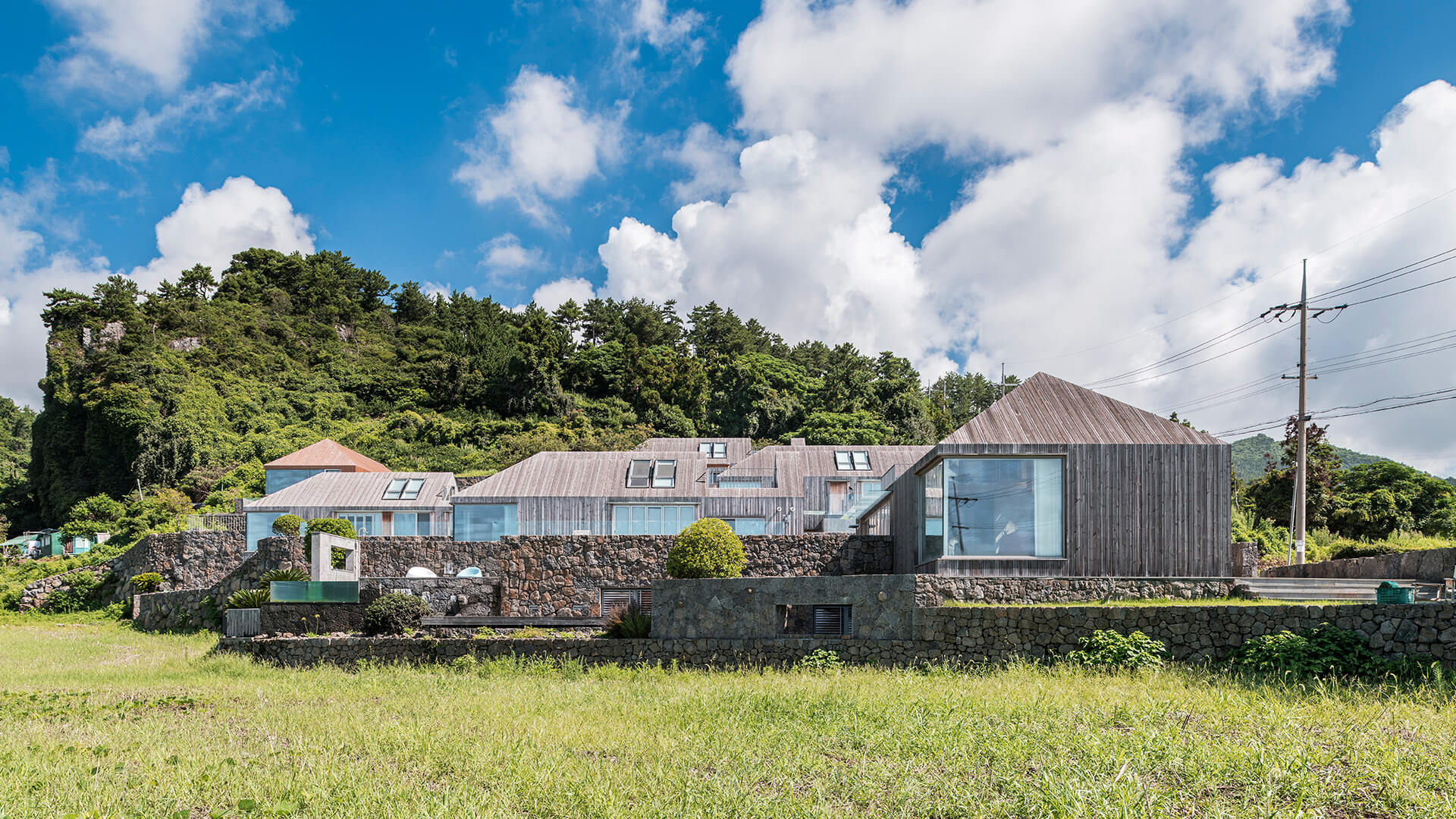 Play