Meet the new batten-look product – Luna Trio 26×92
Lunawood's 3D product family has been supplemented with a new premium batten-look panel Luna Trio 26×92. The Luna Trio completes the selection with its sleek profile that delivers a delicate batten-look, especially suitable for walls and ceilings. Luna Trio is inspired by the popular Luna Triple panel, which has also been awarded in ArchitectureMasterPrize 2021.
Lunawood's 3D products are made of PEFC -certified Nordic Thermowood, which is a durable and safe choice for both outdoor and indoor use.  The mock-grooves of these profiles create fascinating texture, and they are easier and quicker to install than individual battens. The full range includes Luna Triple 32×140, Luna Femma 26×142, Luna Dual 26×142 and Luna Trio 26×92. All these products allow long horizontal and vertical outlines that are extremely dimensionally stable. Thanks to the tongue and grooved profile, they are easy and quick to install.
Key benefits of Lunawood 3D batten-look products:
• Gives a dimensionally stable and beautiful batten-look
• Easy and quick to install
• Suitable for both outdoor and indoor use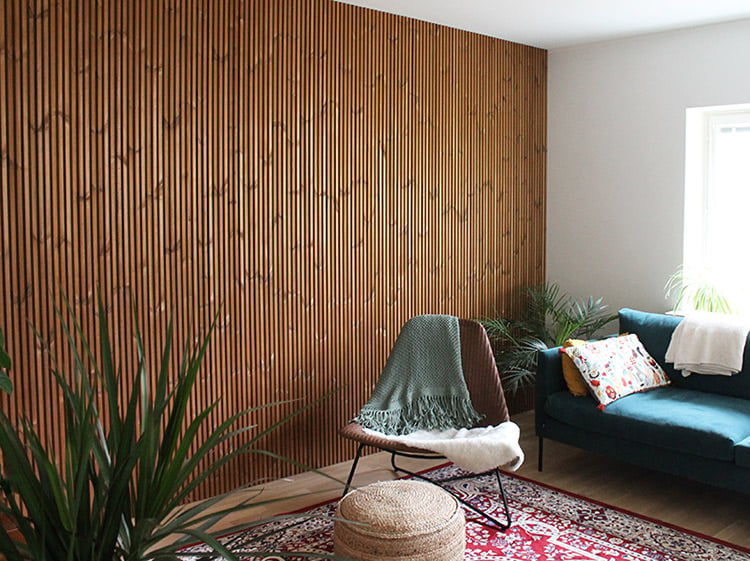 Luna Trio gives a delicate batten-look for interiors and exteriors

See also:

Luna Triple 32×140 
Luna Femma 26×142 
Luna Dual 26×142