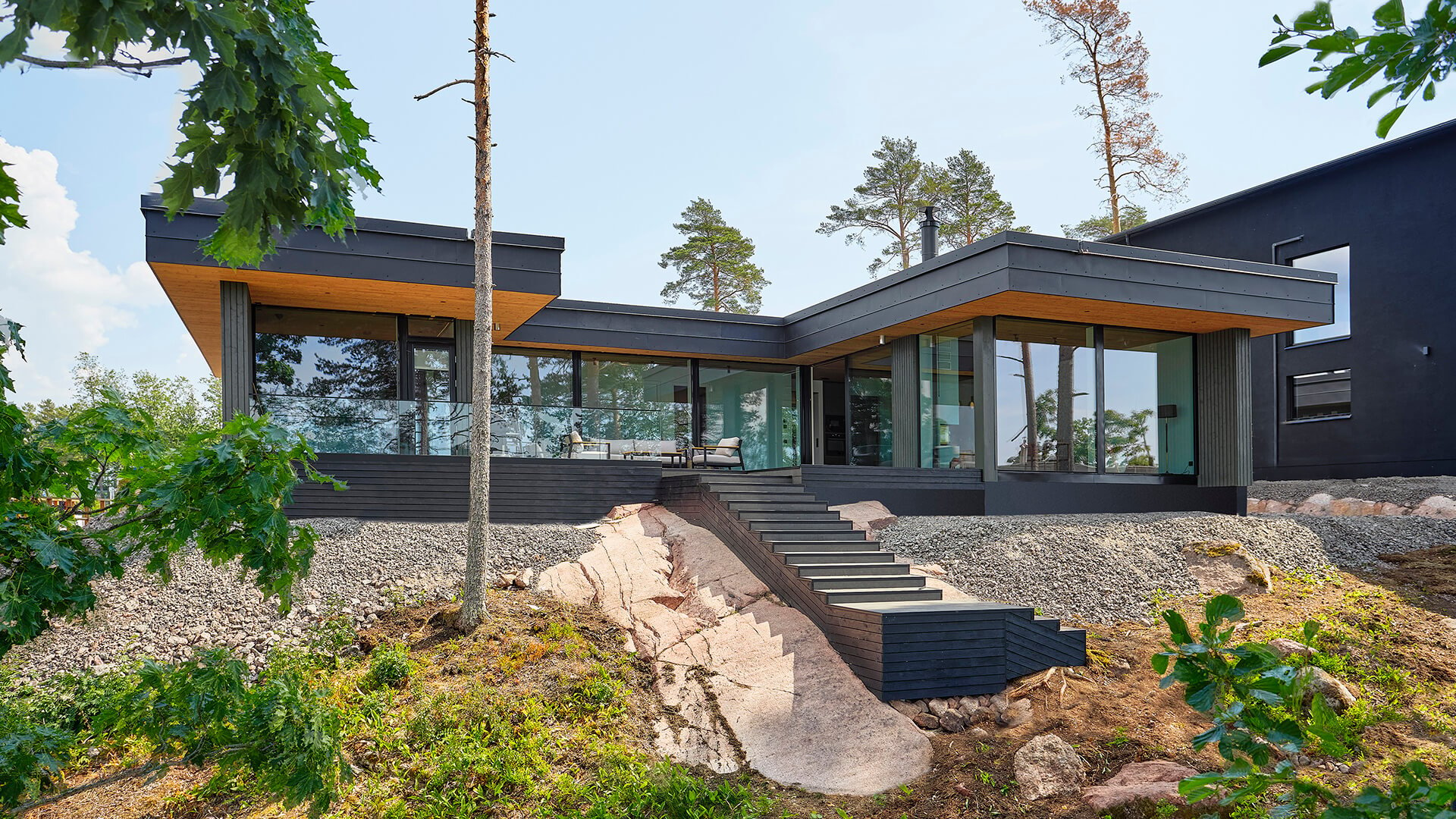 Architect
PlusArkkitehdit
Location
Loviisa, Finland
Photos
Hans Koistinen / Misa Kannos / Lunawood
Cabin Havsstrand, designed by PlusArchitects, is a high-quality, plastic-free eco-home designed for a small family. The site's topography has been carefully considered during the planning process, allowing the house to seamlessly blend with its surroundings. The interior's centerpiece is the stunning ceiling, featuring Lunawood's Luna Trio panel.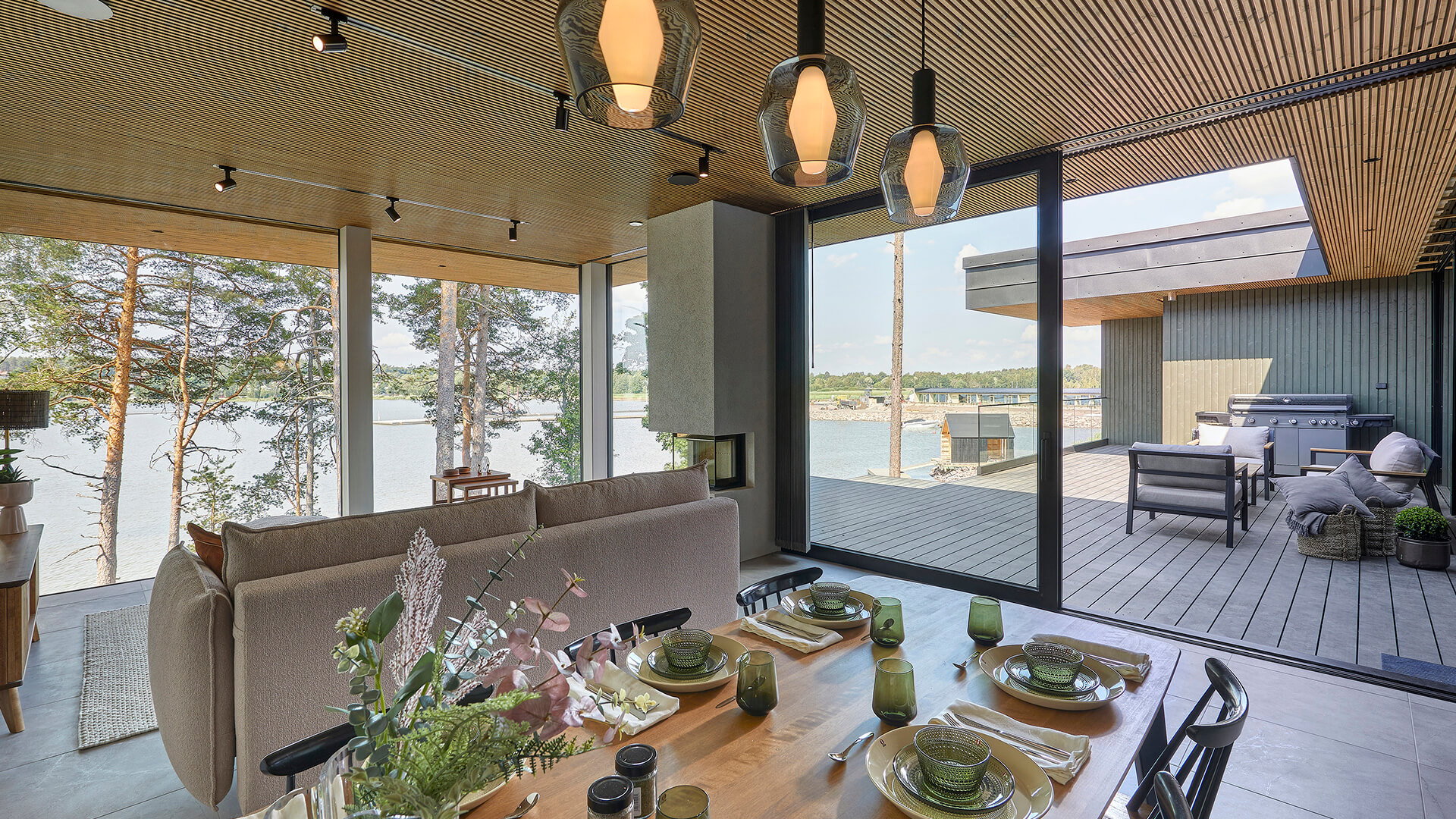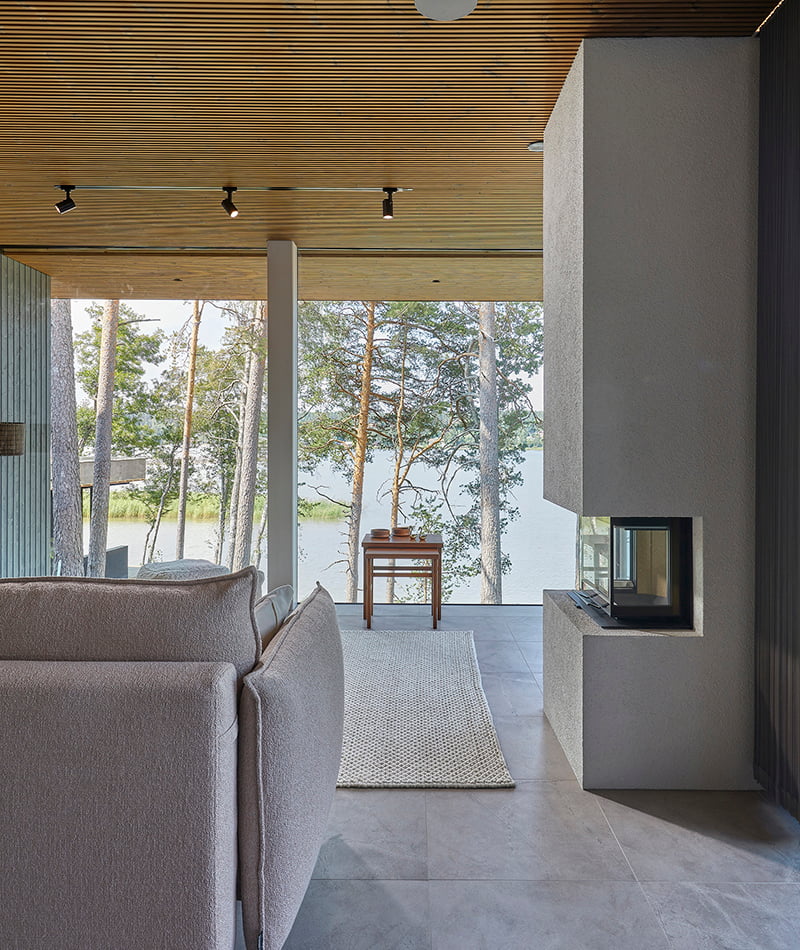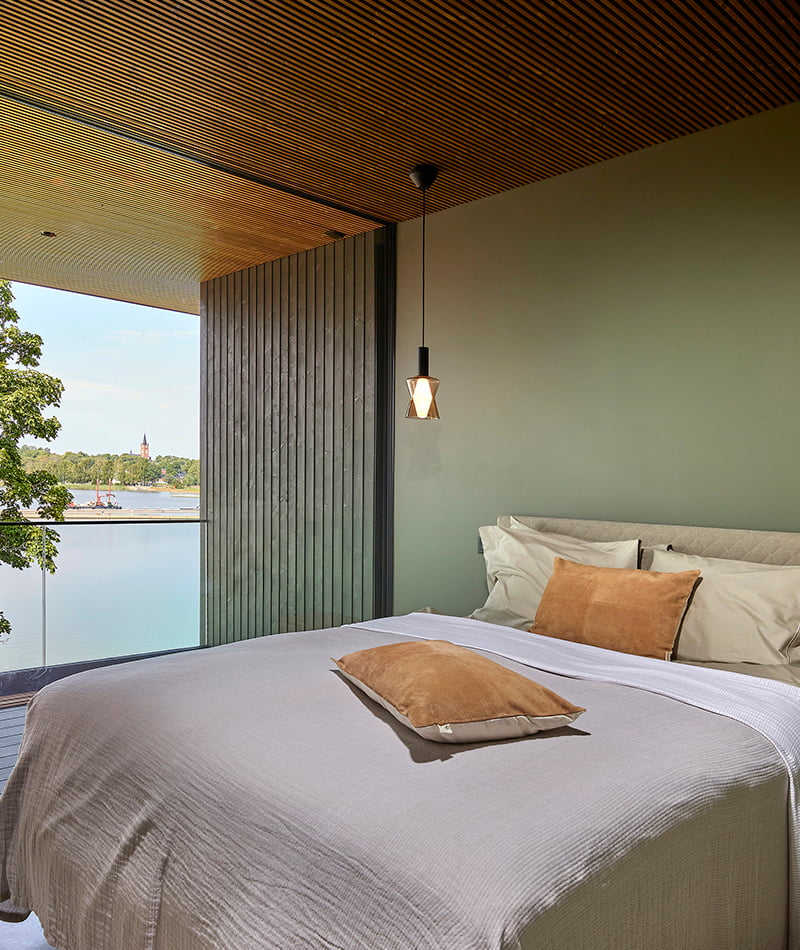 Modern Eco-Wooden House with a 1950s Vibe
Cabin Havsstrand, designed in collaboration with Jani Lahti from PlusArkkitehdit, is completely plastic-free in its construction. The house's visual design appeals to those who appreciate mid-20th-century architecture.
"We aimed to build a clean-lined house that fits harmoniously into the surrounding pine landscape. As an industrial designer, I identify with the ideology of the mid-century era, which our house's ethos draws from, along with the early 1900s," describes Julius Merenranta, the owner of the house.
"The green vertical cladding breaks the otherwise low-profile appearance of the house. We believe that the wooden house fits perfectly into the area, and we are very pleased with the facade's color. Teknos's dark green exterior paint takes on a beautiful hue depending on the time of day, sometimes appearing nearly black and at other times, a vibrant green."
The 137-square-meter Cabin Havsstrand is an ecological and breathable eco-wooden house from Honkatalot, insulated with eco-wool and paper. One significant reason for choosing the eco-wooden house was the clean indoor air. The structure of the house allows for complete breathability.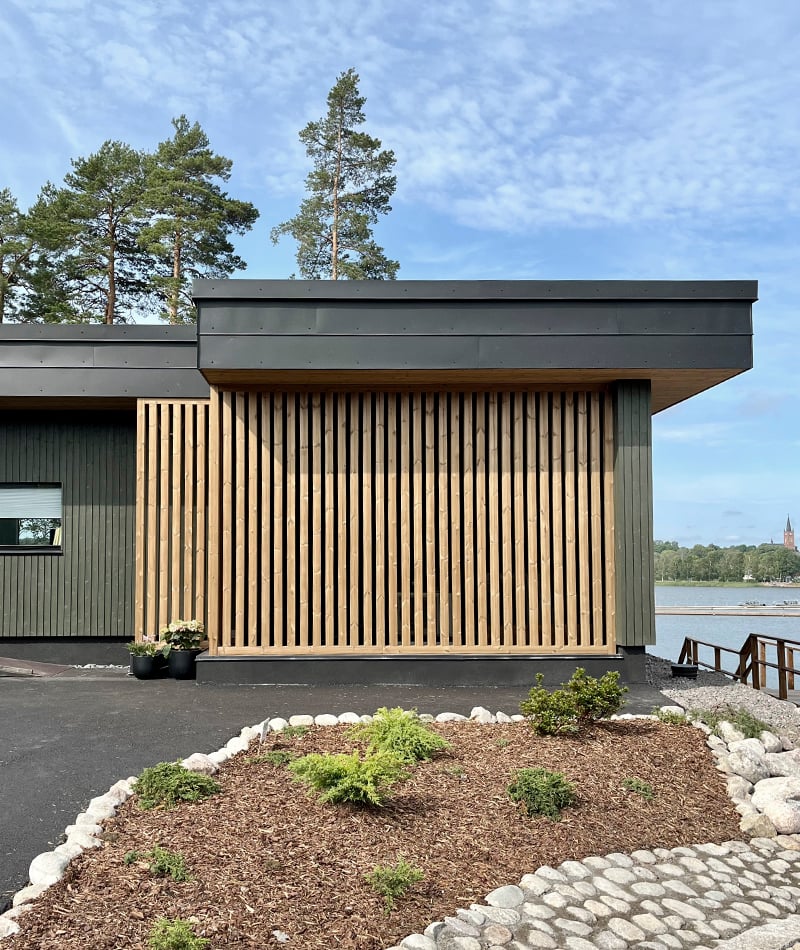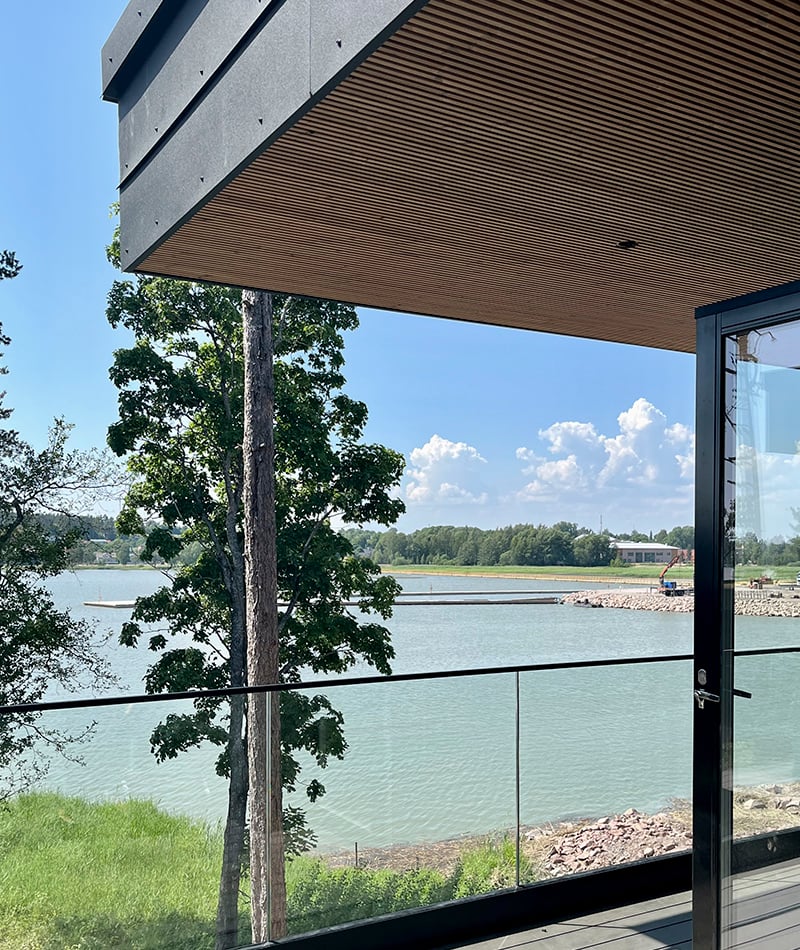 The Eco-Conscious Charm of Lunawood Thermowood Ceiling
For the interior ceilings of the house, the couple wanted a wood material that would support healthy indoor air and uphold ecological values. As the ceiling seamlessly extends from the outside to the inside, it must also withstand various weather conditions. Therefore, Thermowood was a perfect fit for the project.
The house's ceiling is skillfully crafted using sustainable Lunawood Thermowood, which is entirely chemical-free yet highly weather-resistant, making it an ideal cladding material. The elegant Luna Trio 26×92 panel, with its narrow slats, was thoughtfully selected for the ceiling, adding a timeless charm to both the interior and exterior cladding. Beyond aesthetics, the wood-clad ceiling also enhances the house's acoustics, blending seamlessly with its architecture.
The terrace features Lunawood's easy-to-care-for and eco-friendly Thermowood Composite, composed of almost 90% recycled materials, aligning perfectly with the couple's eco-conscious values.