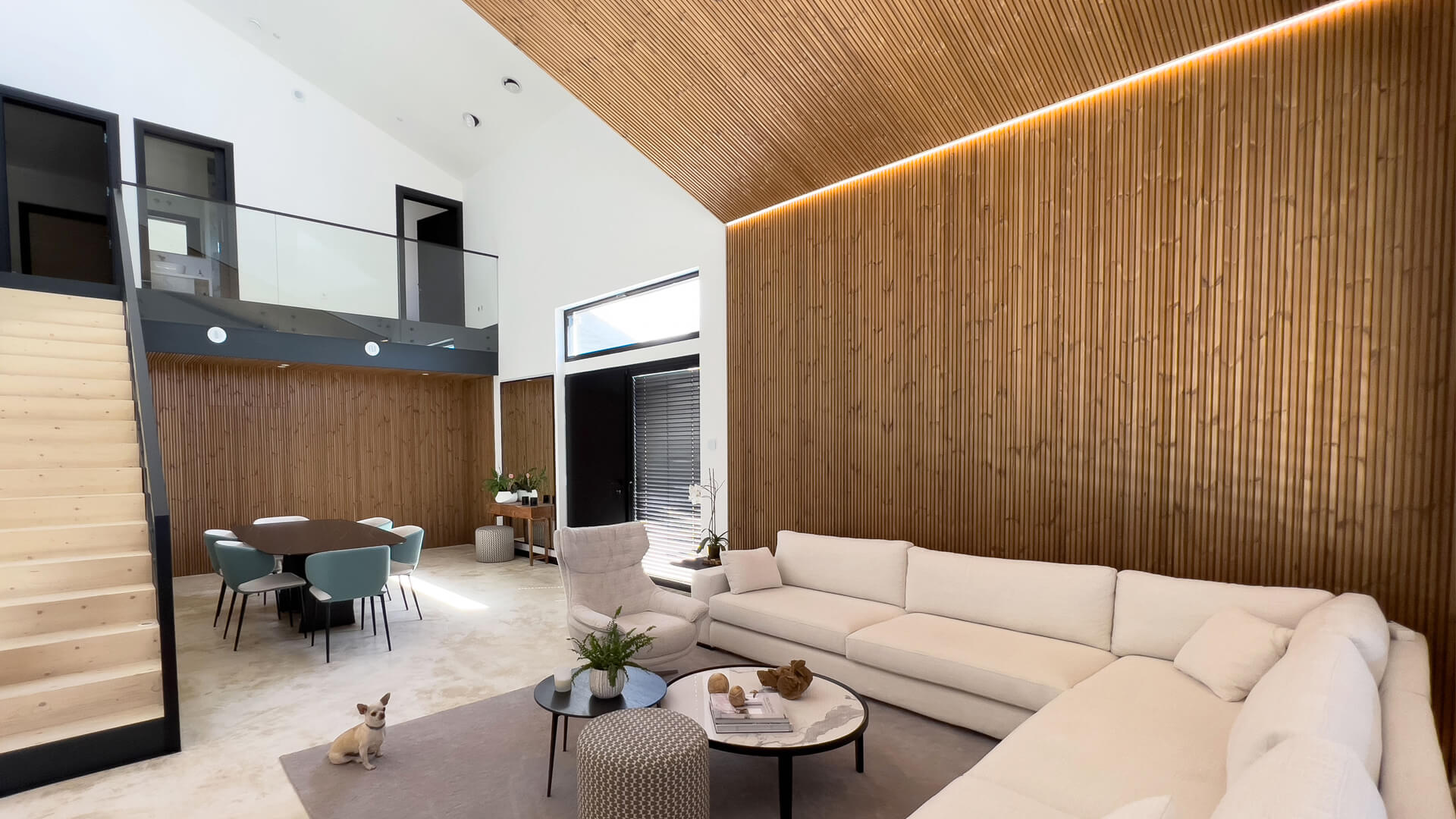 Architect
Joaquín Ruiz, Zink Arquitectura
Location
Guadalix de la Sierra, Spain
Casa Sophia is the showroom for 100×100 BioPasiva, a company that specializes in bio passive design and construction. This house aims to be one of the most sustainable houses in Europe, using both new technology and sustainable building materials to achieve this target. Its' design is very focused on healthy and sustainability.
In order to demonstrate the high level of sustainability in the project, Casa Sophia has obtained many certificates, such as Passivhaus Premium, "Sello verde" from Green Building Council España and also the cero waste certificate from CoCircular.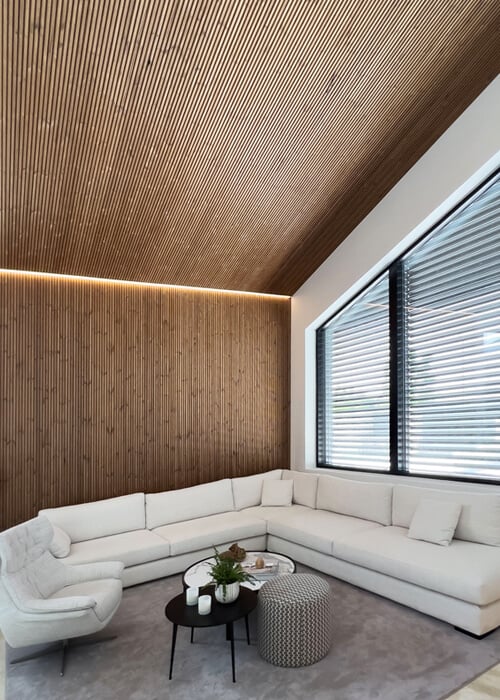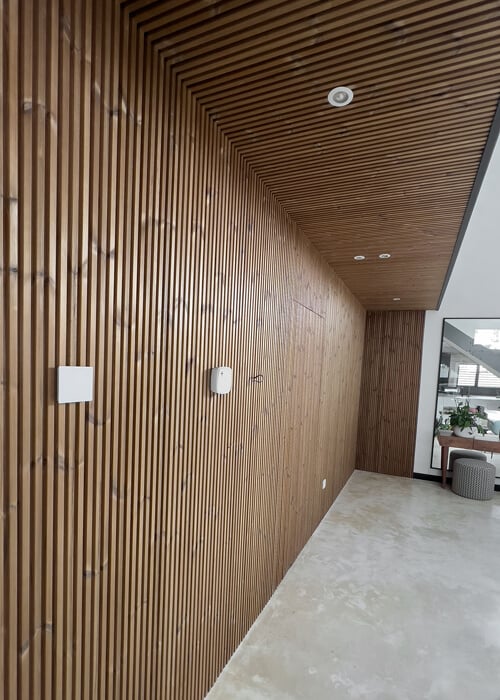 When deciding about the interior decoration, the healthy aspect of materials was one of the key issues. That is why 100×100 BioPasiva chose Lunawood Thermowood as the material for the interior walls in the impressively high living room. Luna Trio, the decorative tongue and groove panel, is emitting very small amount of organic volatile compounds to the indoor air and therefore helps to keep the air clean. In addition, the wooden surface and batten type structure help to absorb the noise from the space which helps with the acoustics.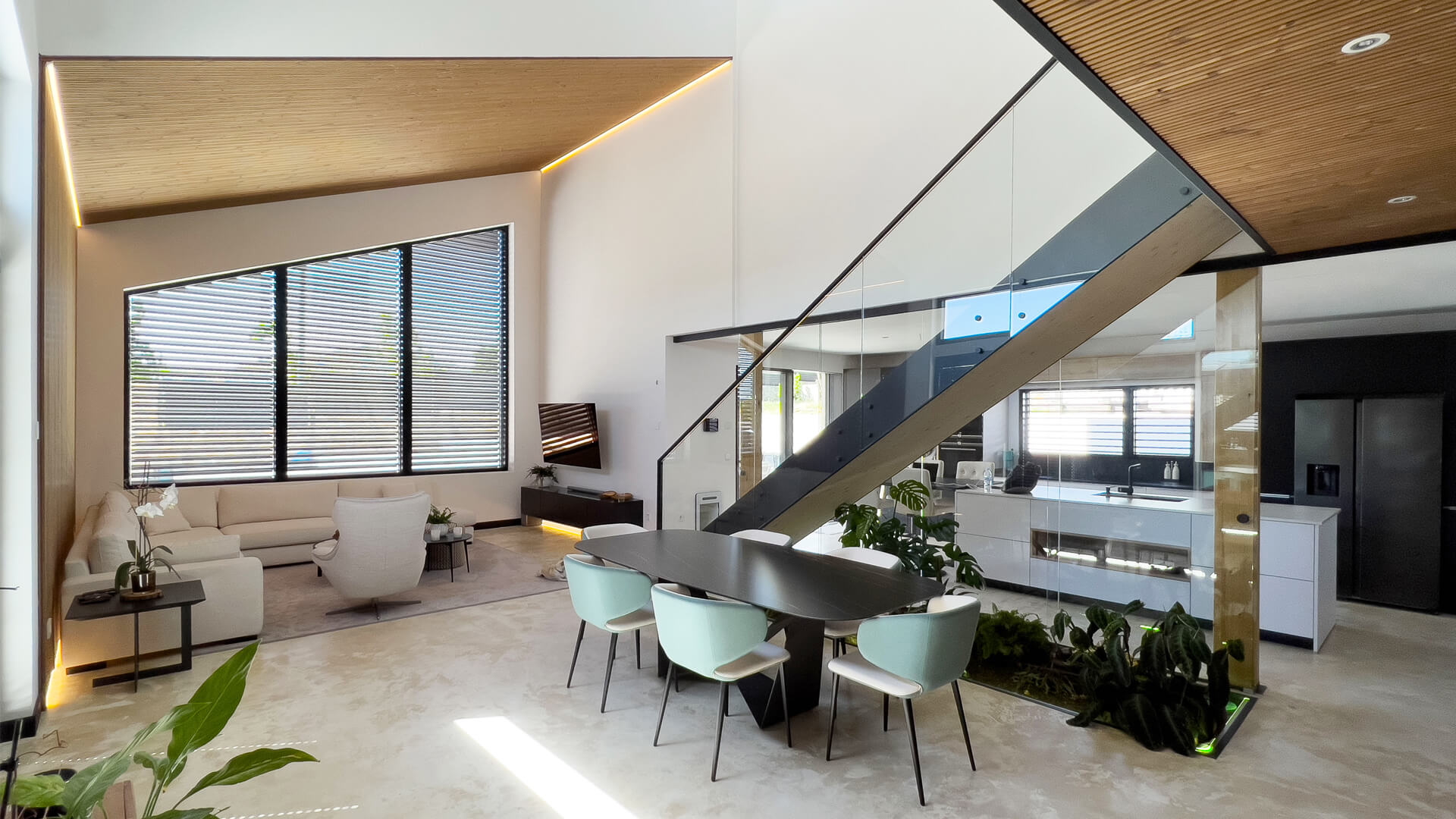 Luna Trio is a sophisticated 3D panel of Nordic Pine. The panels create visually elegant and pleasant decorative surfaces, and bring soothing atmosphere into the space. Luna Trio panels are easy and quick to install compared to individual battens. The result in the Casa Sophia looks beautiful and brings a piece of Finnish forest into the living room.