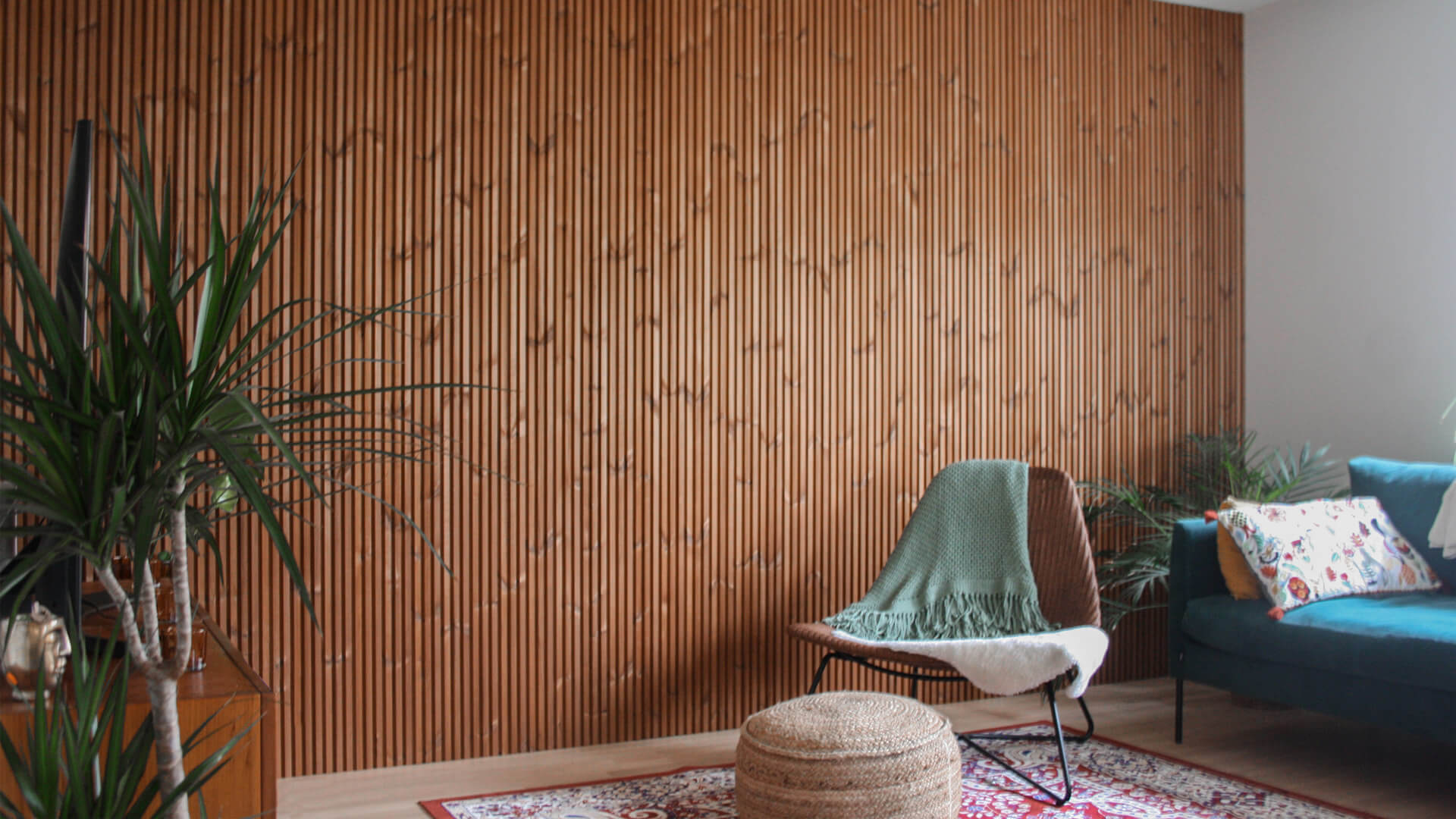 Lunawood's stunning product, the Luna Trio 26×92, is one of the newcomers to the Lunawood Collection. The new product has gotten its design language from our popular Luna Triple Shadow 32×140. However, the raw material for Luna Trio is pine ja it is smaller in size than the Triple Shadow.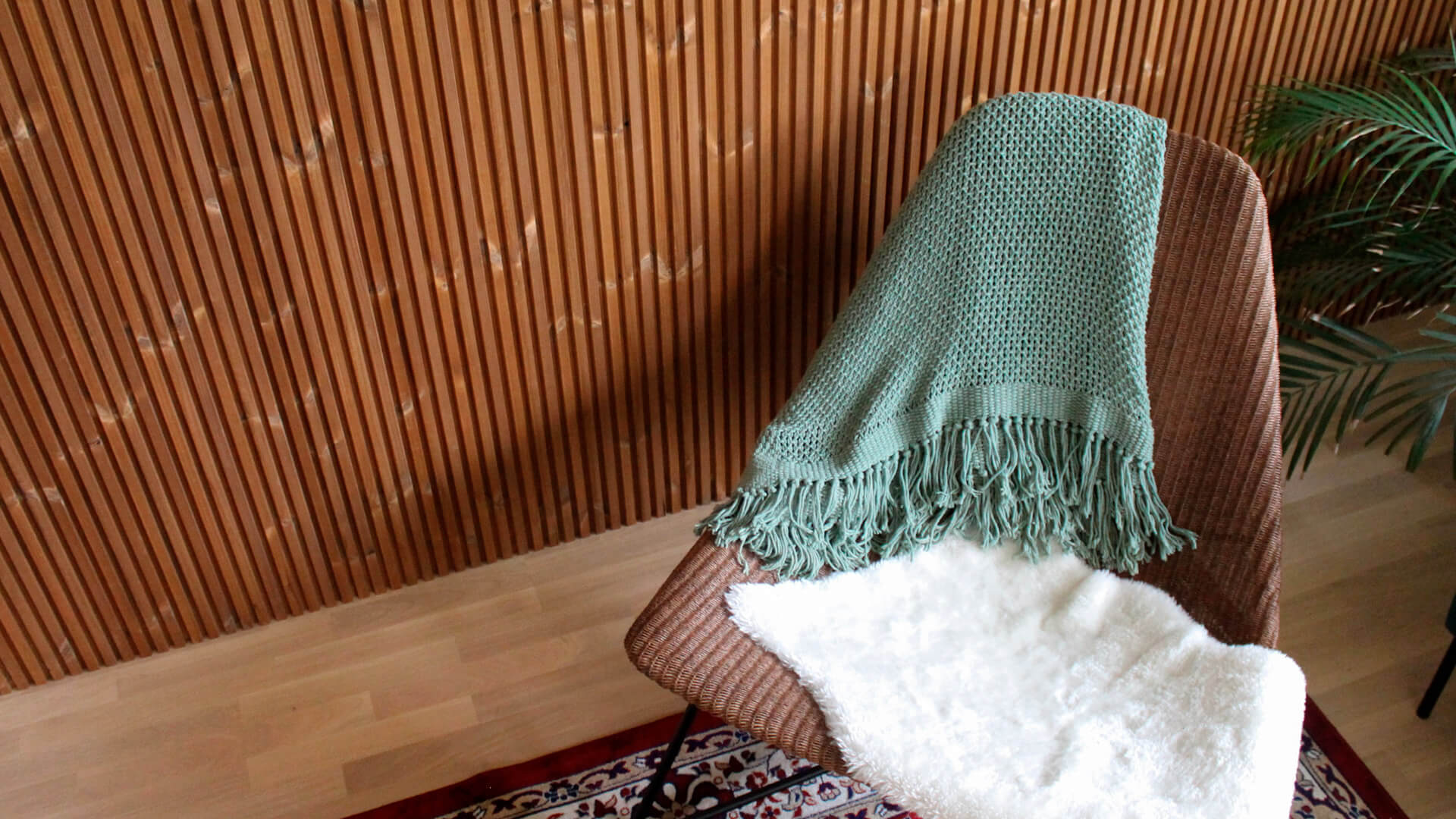 Lunawood Thermowood's beautiful brown color blends nicely with the rest of the interior in this private apartment in Lahti, Finland. The beauty of Lunawood Thermowood lies in imperfection as the knots, small cracks and uniform color create a genuinely impressive, rustic, and natural look. The Luna Trio has one very significant advantage, which can also be found in the Luna Triple Shadow, its ease of installation. The product is easy and quick to install compared to individual battens.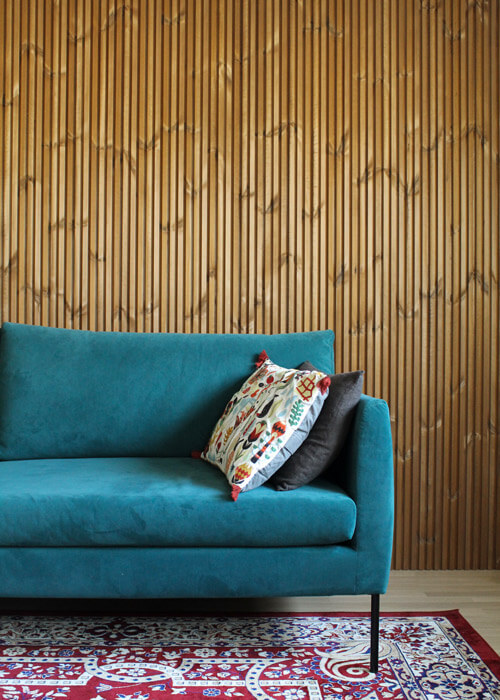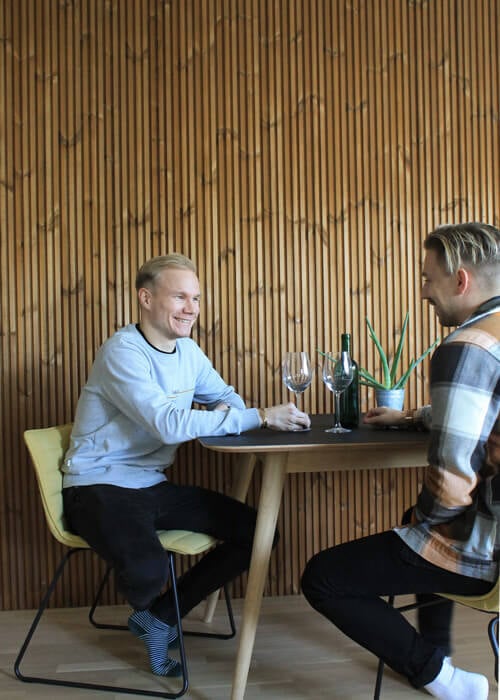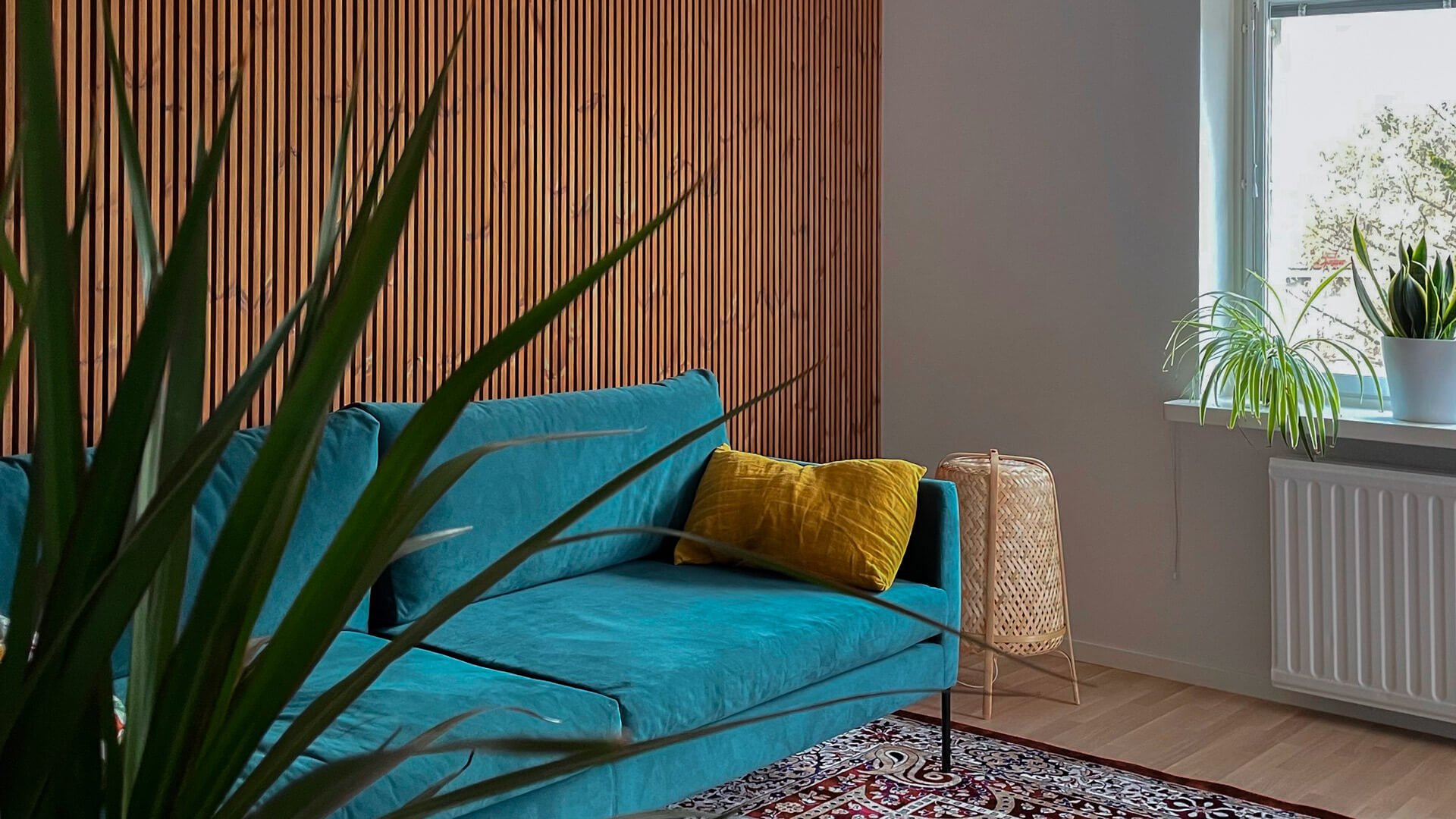 When it comes to the health of the product, Lunawood Thermowood is a great choice inside as it is also suitable for homes with wood allergies. The reason for this is that the thermal modification process eliminates the risk of harmful emissions such as formaldehydes. Also surfaces and structures made of Lunawood Thermowood naturally reduce noise indoors.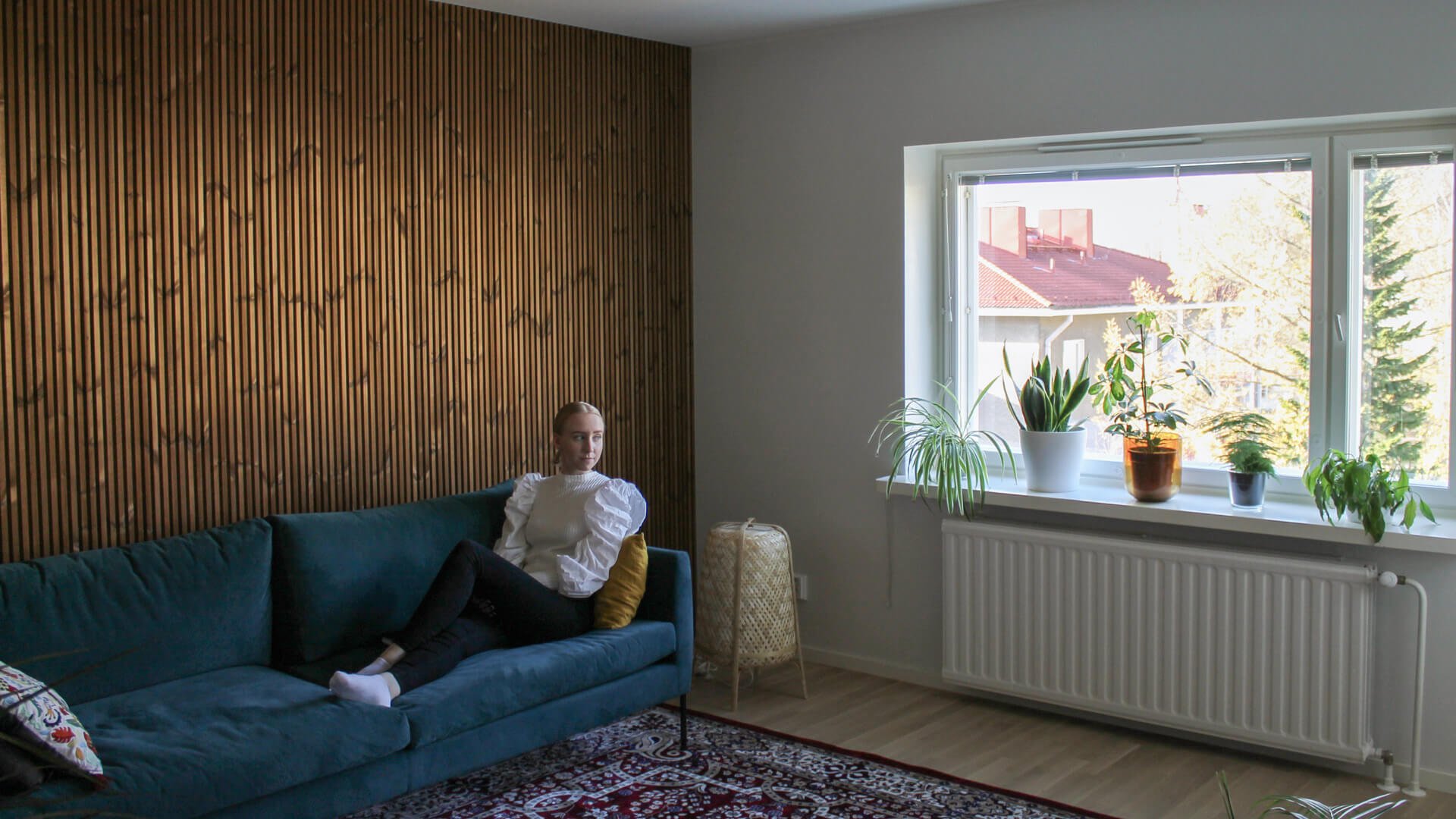 Read also
All projects