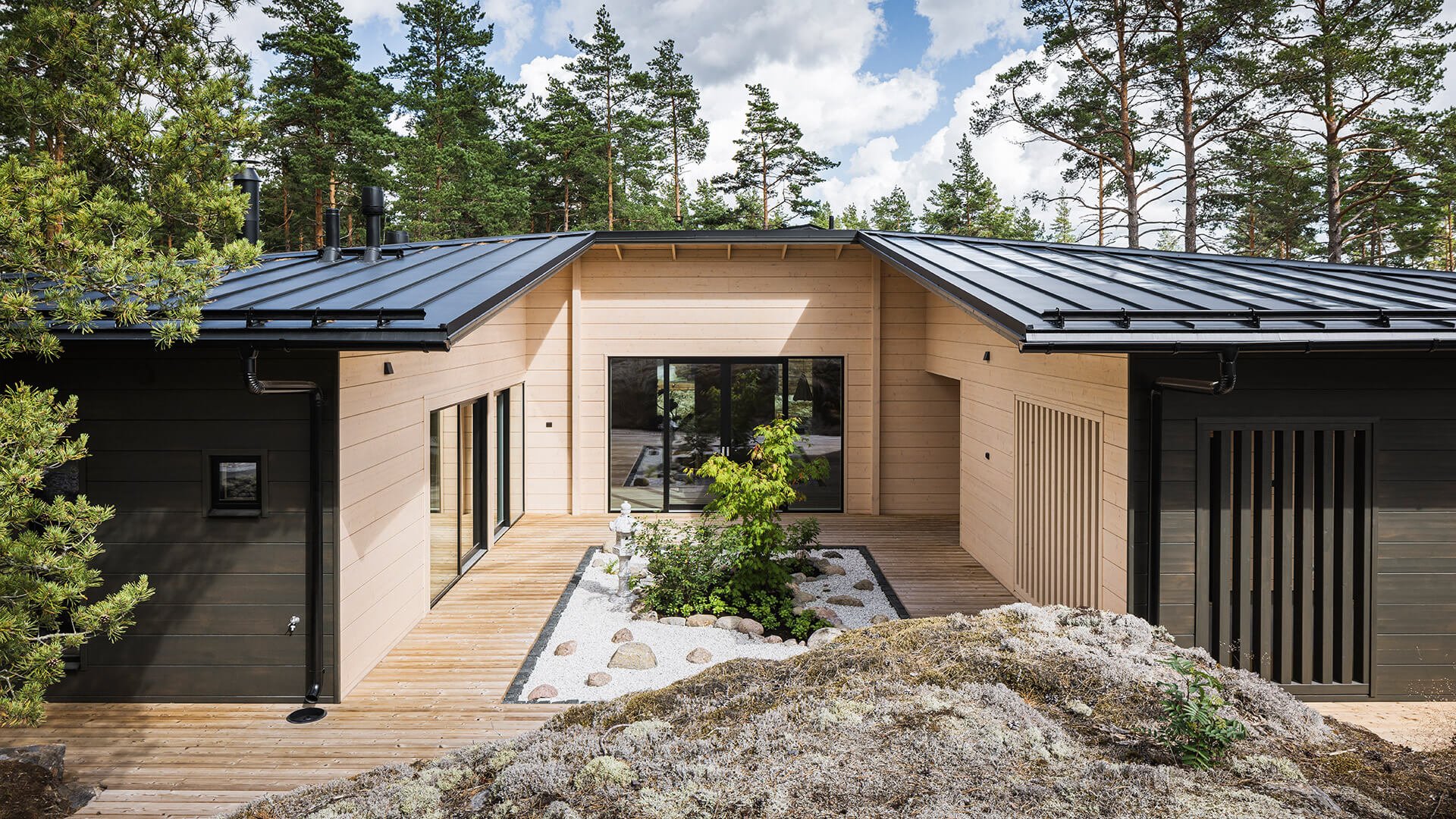 Architect
Marko Simsiö, Maru Hautala, Asako Hashimoto
Location
Naanatali, Finland
Photos
Minna Kivinen, Kuvio Oy, Honka
Haiku is a modern atrium house that shows the direction of sustainable and healthy living in Scandinavia. The comprehensive collaboration of three designers has drawn inspiration from Japanese architecture and Nordic forests.
The focal point of the house is the Japanese-inspired courtyard. Through the atrium courtyard and large windows, the house has a strong connection with the surrounding nature with pine trees.  The house features a Lunawood Thermowood terrace, which has reached a beautiful light shade due to the influence of the sun. The material of the decking is Nordic spruce with a brushed rustic surface.
Honka Haiku has been designed in close collaboration by architect Marko Simsiö, interior designer Maru Hautala and landscape architect Asako Hashimoto.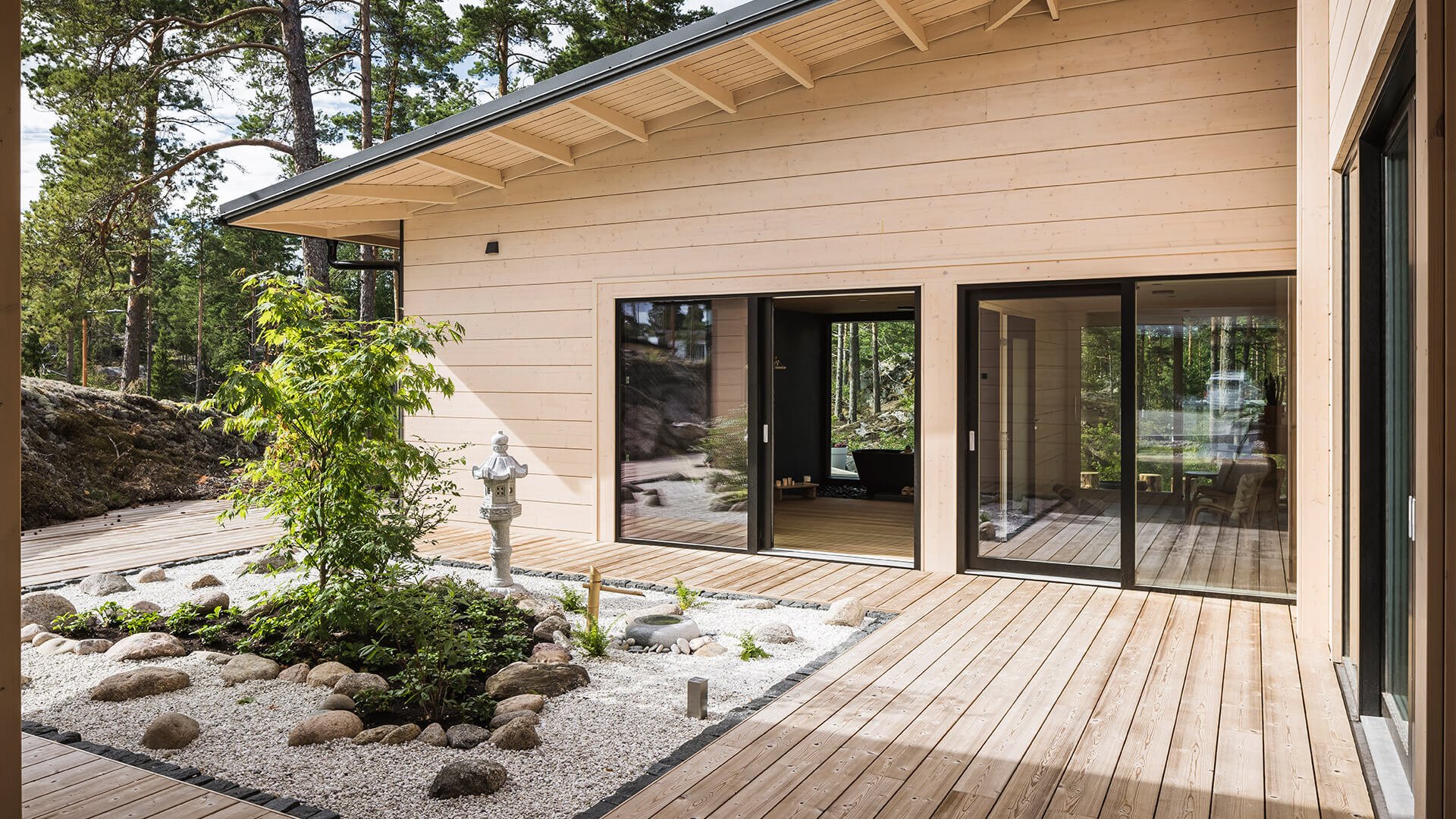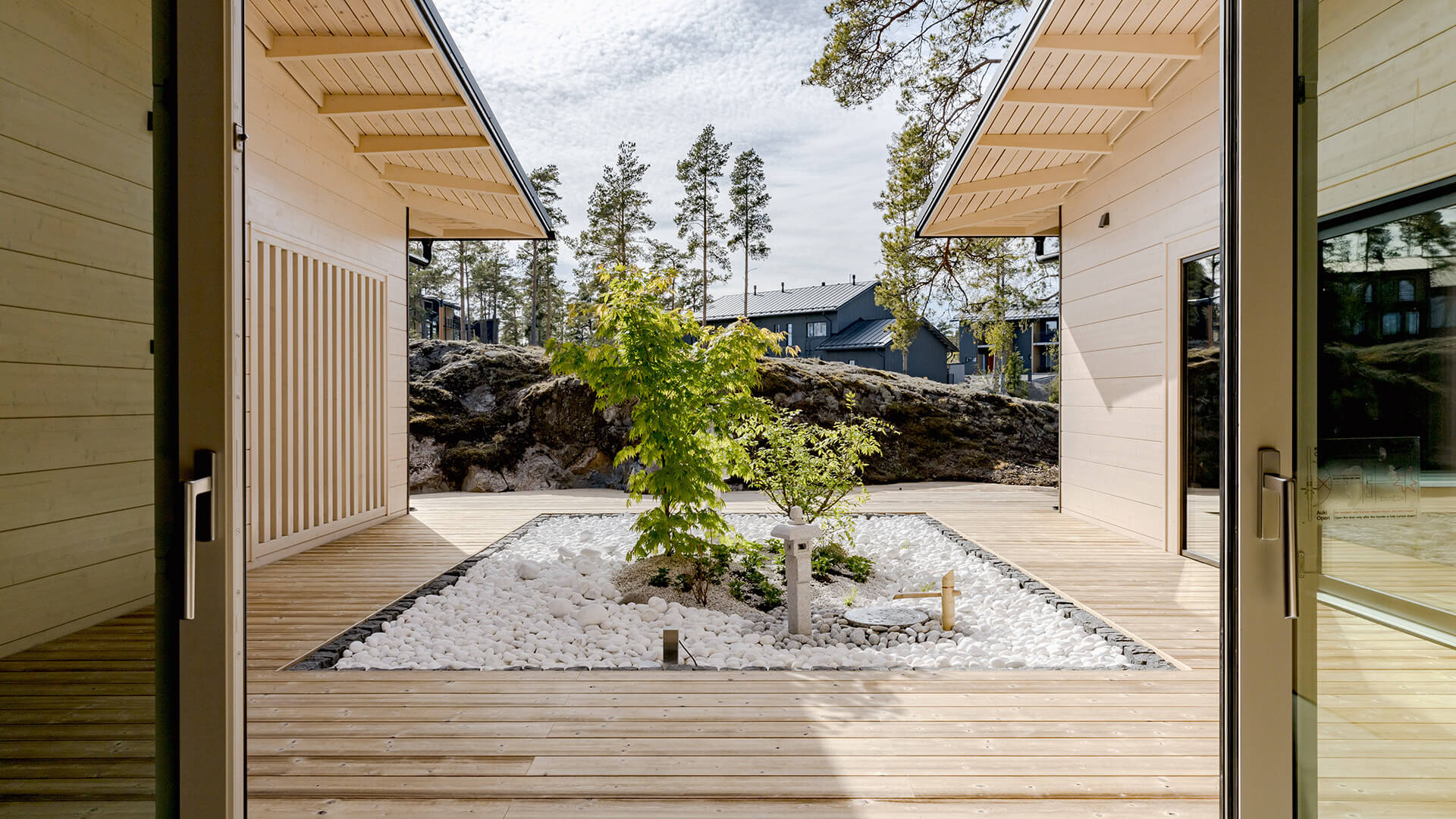 Inspiration from the Nature
The log framed Haiku is in perfect harmony with its surroundings.
"I was inspired by the landscape of the plot. I first designed a sheltered courtyard at the foot of the cliff, around which the building is formed," says Marko Simsiö. He is an award-winning young architect and a founding partner of A KOAN Architecture, which specializes in planning that promotes sustainable development.
"The house is modest and low, and its calm colors blend into the landscape. Long eaves frame the passage along the wall," he describes the Japanese influences of the design language. The border between outdoor and indoor space is alive. The calming courtyard continues the living room and dining area, and also opens into a conservatory and spa area. Everything is open and yet private at the same time.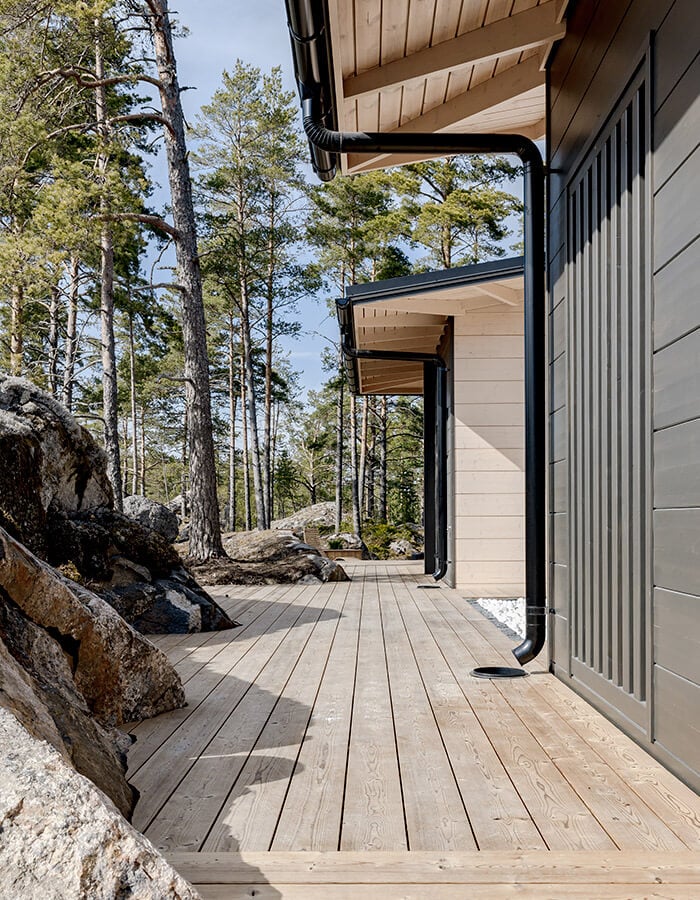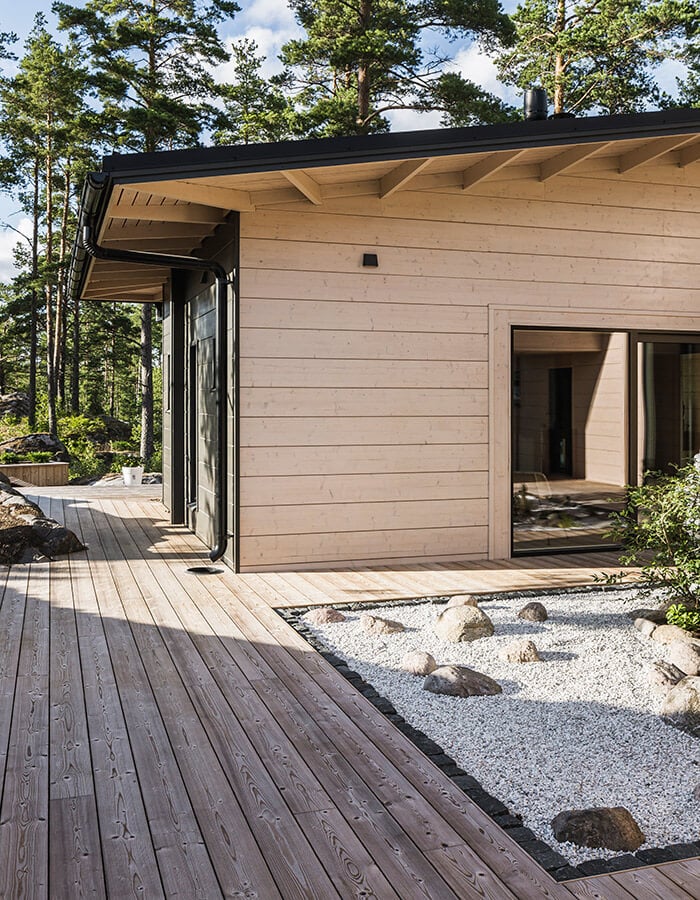 More information:
https://www.honka.fi/fi/haiku/