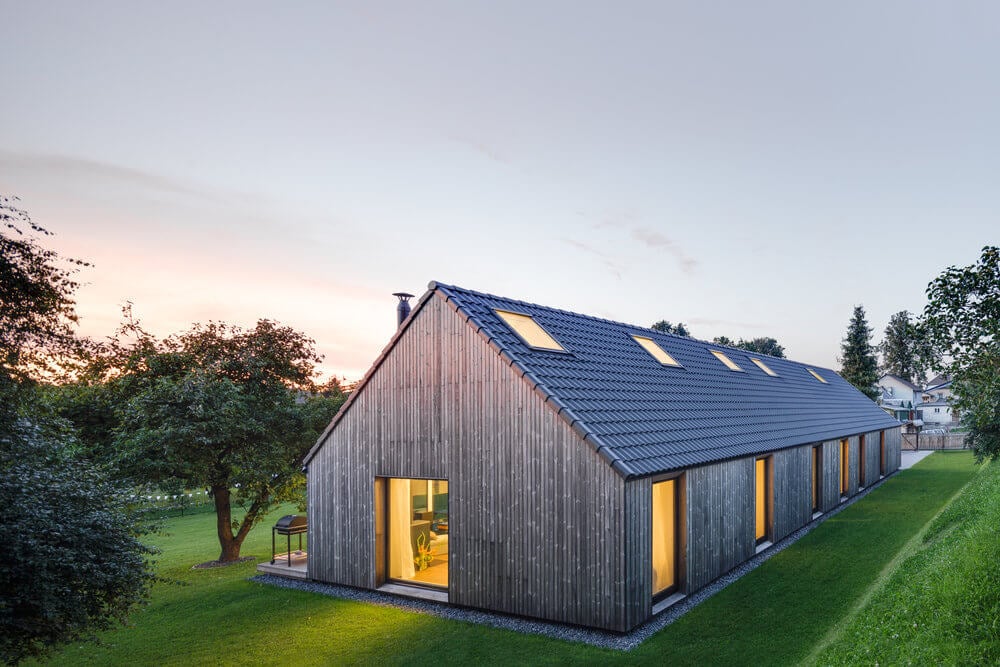 Life is measured in moments and, above all, in our ability to be open to reality, opportunity, the magic of the simplest everyday details that surround us. The architecture of this private housing creates spaces for sharing the everyday chaos and opens opportunities to play. It does not mean a clean house, but it sure means fantastic memories. Located in Pavilnys Regional Park in Vilnius this humble and practical house offers a sense of richness beyond materiality: pure comfort, enjoyment, and quality of life.
The building is split into two functional halves. On one side, an open common space containing the kitchen, dining, and living areas spans the entire length of the house. This space facilitates everyday family life in a vibrant and shared environment, without conforming itself to formality or tidiness. There are no separate rooms for reading, eating, or working, only a dynamic and ever-changing space that embraces everything that makes a house a happy home: some messiness, a bit of chaos, and lots of laughter. A wall of glazing connects the common space to the garden, where an apple orchard attracts the occasional deer and the natural surroundings of the regional park form a dynamic backdrop to life inside the house. The contrast between inside and out is blurred, and the atmospheres of the changing seasons are felt as much indoors as they are outside.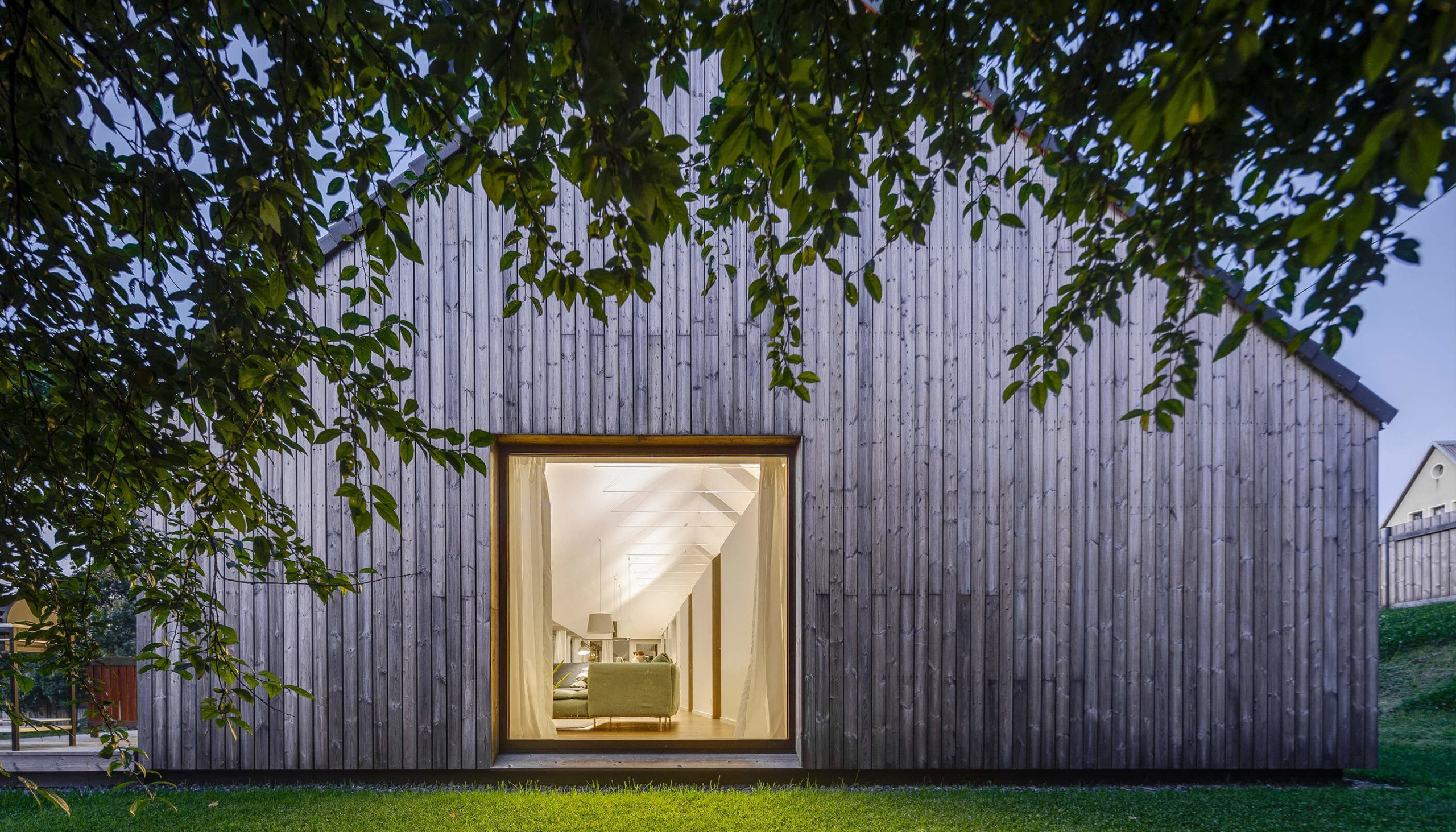 The house does not offer richness through expensive materials or things, rather through its ability to set the scene for life. This is a home at one with nature, where you feel a part of your surroundings, where you can play with your children in the snow, and pick apples in the garden. This is a home of contrast, offering both seclusion and connectivity. This is a home that facilitates memories, embraces family, and celebrates everyday life.