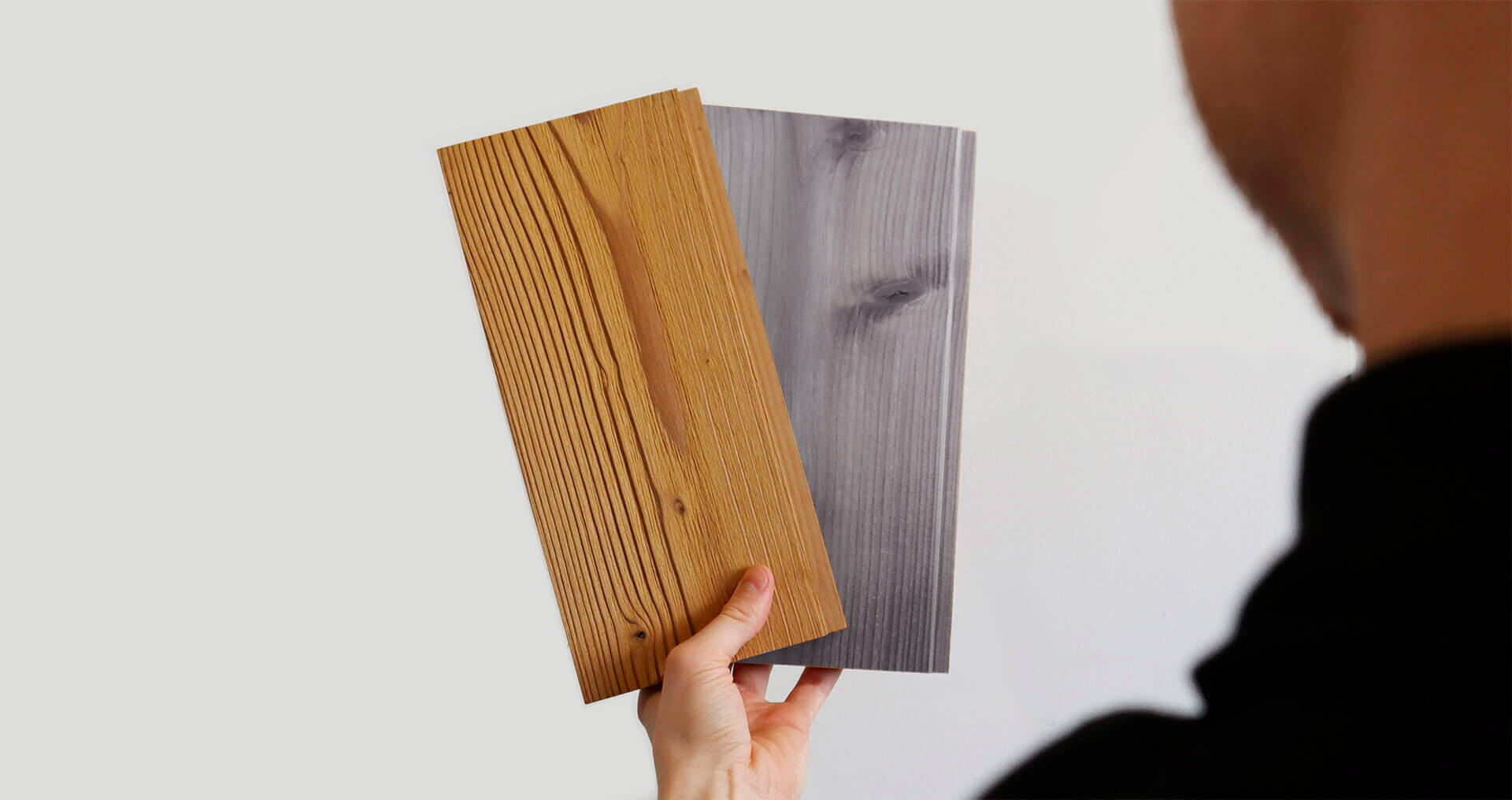 Lunawood ThermoWood® is known for its extreme dimensional stability in all climates, but many do not know that it is equivalent to Siberian larch in appearance and more advanced in technical properties.
The thermal modification process with heat and steam, enhances the properties of the Nordic spruce and pine, without chemicals or toxins. As a result, Lunawood Thermowood is a durable and long-lasting material for decorative surfaces. The natural graying of Lunawood, combined with easy maintenance and long life cycle of the products, increase the wood's attractiveness for projects where a low carbon footprint plays a key role. All these properties make Lunawood a thoroughly sustainable material and technically pre-eminent alternative for Siberian Larch, which grows in Russia.
The technical advantage of Lunawood Thermowood compared to Siberian larch is its higher dimensional stability and durability class* (*Siberian larch 3=moderately durable, Thermowood 2=durable).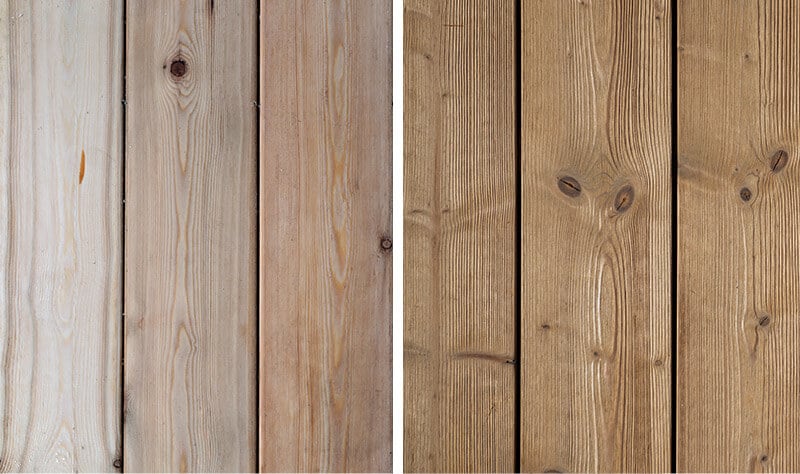 ThermoWood

® vs Siberian larch

– Both wood materials withstand the weather without surface treatment and eventually turn gray due to the weather (when the surface is left untreated)

– Siberian larch is imported from Russia, while Lunawood ThermoWood® originates from well-managed Nordic forests

– Both wood materials are 100% chemical-free

– The durability of  Siberian larch is lower compared to thermally modified wood (Siberian larch=moderately durable,  Thermowood =durable).

– The movement class of Siberian larch is high (145 mm wide cladding can vary 5 mm through the seasons) while Thermowood's movement class is very low, meaning Siberian larch is unstable and will move considerably through the year.

– Siberian larch is denser compared to thermally modified wood ( Siberian larch = 590-650 kg/m3 vs Thermowood = 420 kg/m3)

– Siberian larch has resin while ThermoWood® is completely resin-free material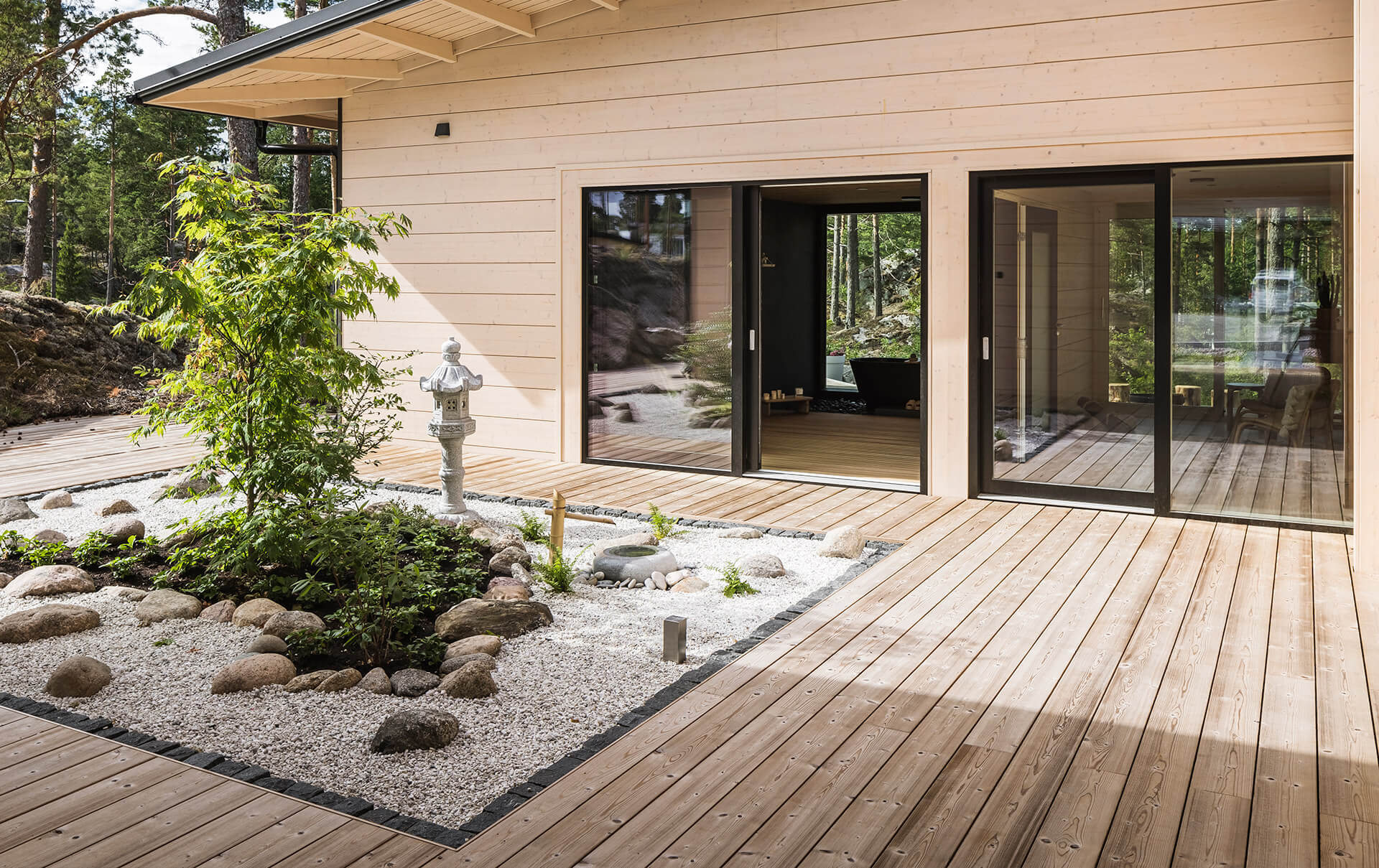 The new spruce panels – Luna Layer and Luna Vivo
The beautiful and natural appearance of the Lunawood products is characterized by round knots and golden brown color – available also with a brushed surface for the most authentic and rustic look. The newest entrants to the Lunawood Collection are the extra-wide spruce panels Luna Layer and Luna Vivo.
The special feature of the new Luna Layer is the combination of a brushed surface with a sharp-edged profile, available in two widths. The brushed surface adds more texture to the surface of the board and highlights the natural structure of Thermowood.
Luna Vivo and Luna Vivo Groove are wide planed panels with slightly slanted edges. The sophisticated shape of the edges creates a flat wall -look when installed vertically. The Luna Vivo Groove panel, on the other hand, has a fake groove on the surface.