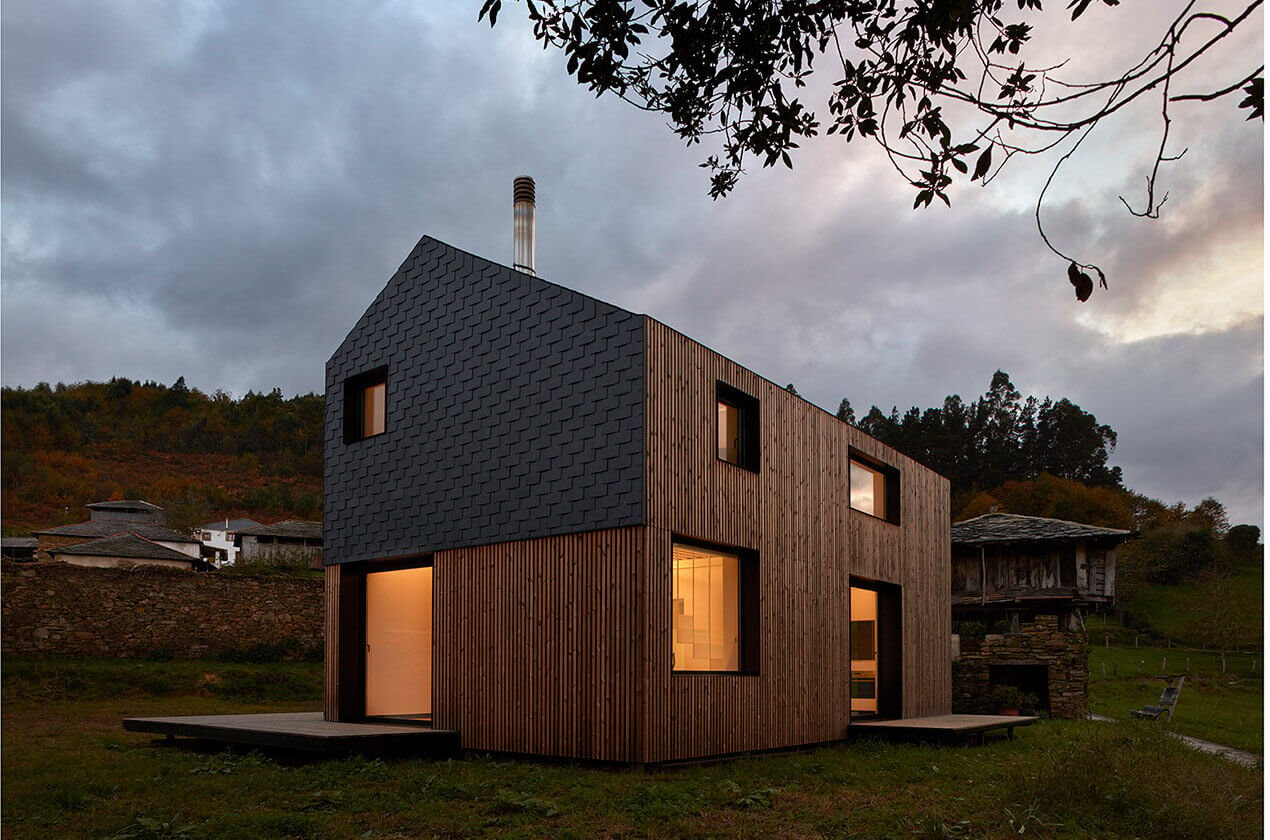 Architect
Neoblock Modular
English landscaper and his family, in love with Asturias, decided that their second home will be industrialized.
Dipped in a modern bath of contemporary formation, this chiselled home, embraced by its historical surroundings, does anything but fall short on the definite essence of what it takes to be industrial.
The house was produced during four months in a factory in Madrid and transferred to its final location at 600 km, crossing the Cantabrian mountain range, where it was assembled in only 5 hours. The black slate roof was placed by a local craftsman. Casa Montaña has a beautiful vertical Lunawood exterior cladding which makes it possible for the building to naturally adapt into the historical environment
Casa Montaña has been awarded with the German Häuser 'The House of the Year' Award and selected to the Spanish Architecture Biennial.

Read more about this award-winning project here:
https://www.archdaily.com/882020/montana-house-baragano