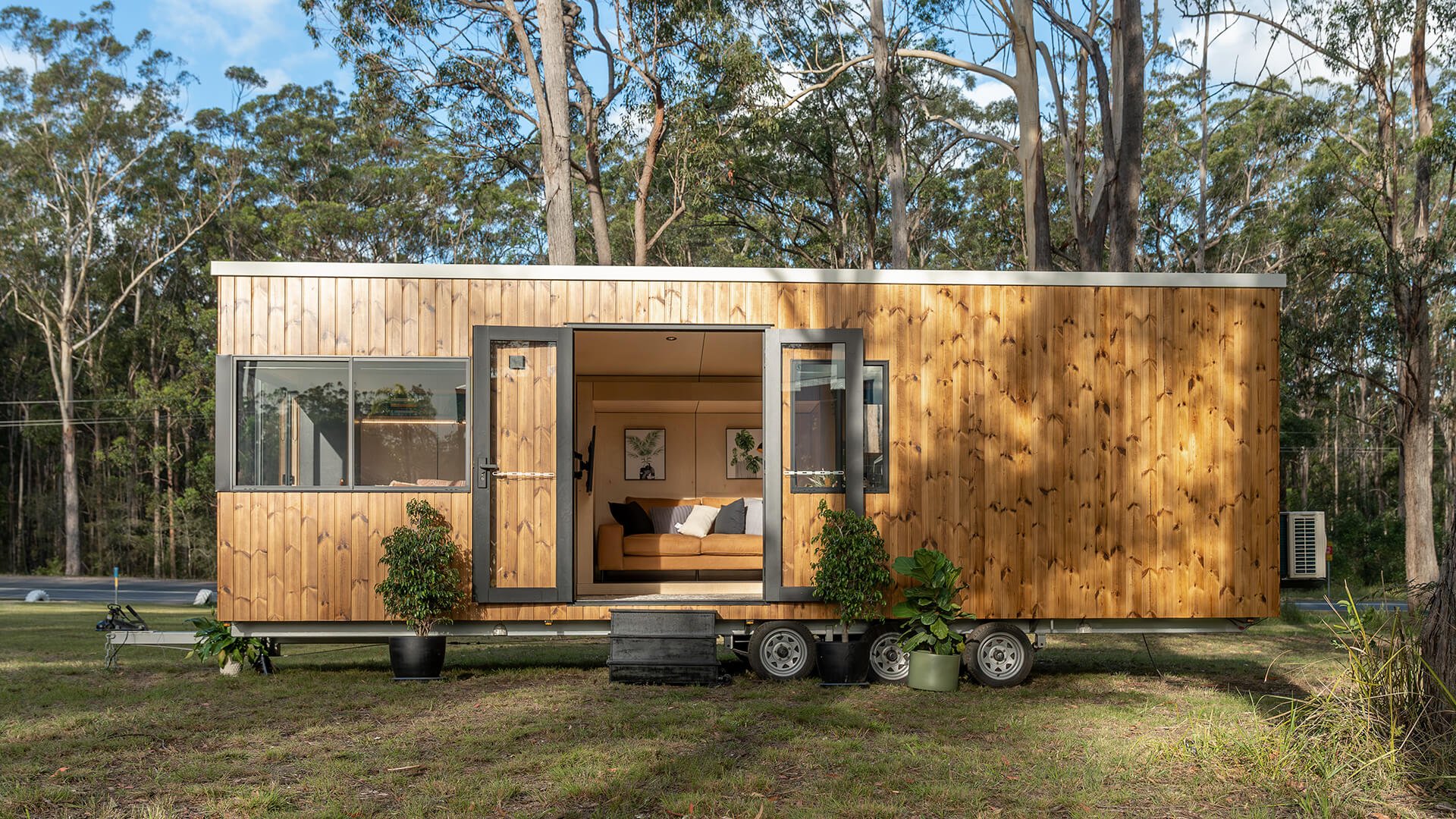 Häuslein Luna Tiny House is a thoughtfully designed mobile haven perfect for 1 or 2 individuals seeking a comfortable and modern living space. This single-level dwelling boasts a seamless layout, encompassing a bedroom, living area, kitchen, and bathroom, all effortlessly accessible without the worry of stairs or ladders. The exterior cladding of the Tiny House is made of ecological and light Lunawood Thermowood.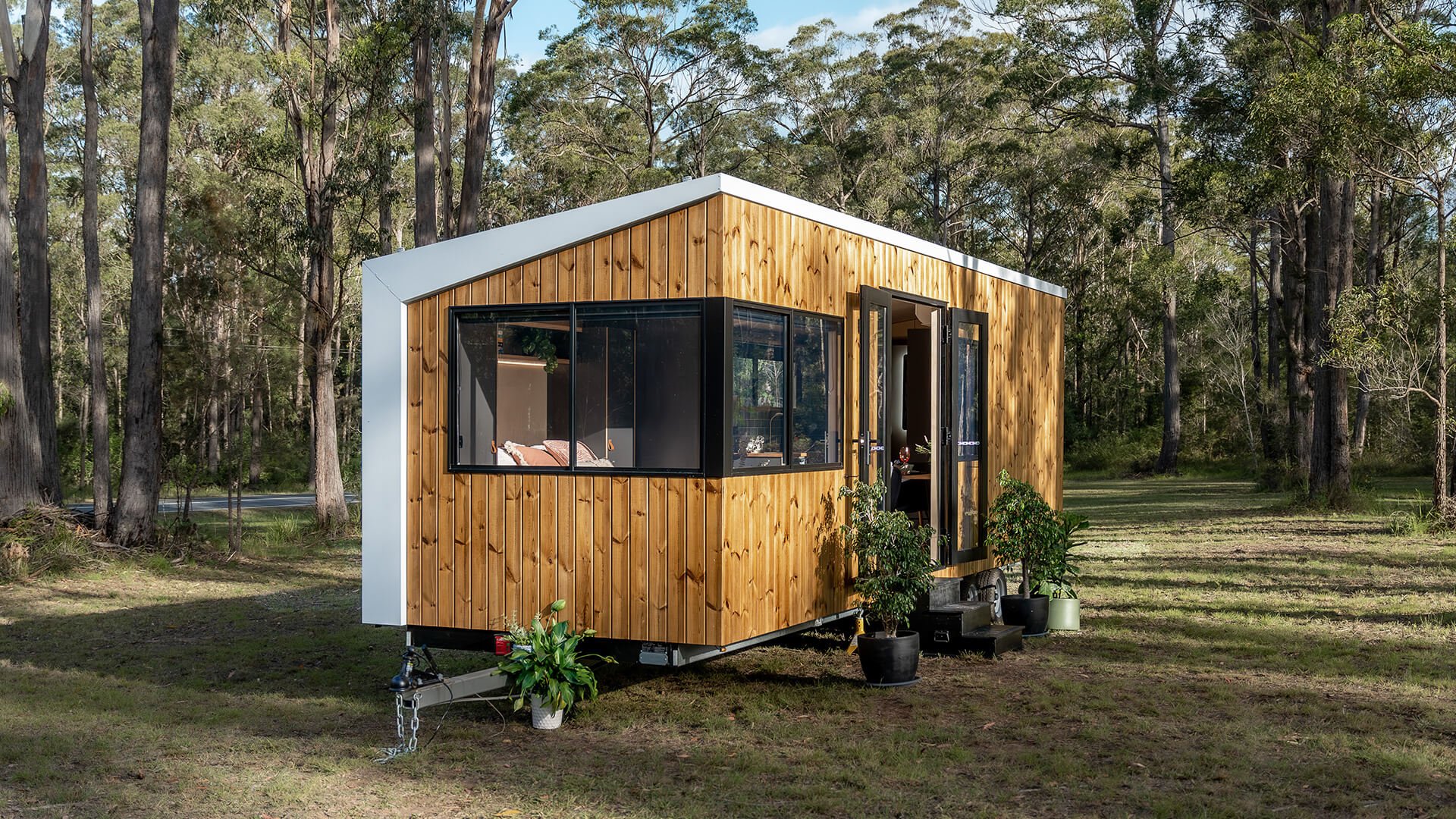 Blend of craftsmanship and eco-consciousness materials
Luna Tiny House combines high-quality and responsible materials with modern design and skillful craftsmanship. The 21 m2 dwelling has everything you need for premium and beautiful living, but nothing unnecessary.
The exterior of the mobile home showcases the natural beauty and sustainable charm of Lunawood cladding, coated with exterior marine varnish. The Lunawood cladding is crafted from thermally modified Nordic pine, a process that involves using only heat and steam to enhance the wood's properties without chemicals. The lightness and easy maintenance of the Lunawood cladding makes it an excellent choice for the facade.
The interior is clad with either high-quality birch ply wall paneling with shadow lines to create a contemporary look, or solid pine lining boards to create a more traditional feel.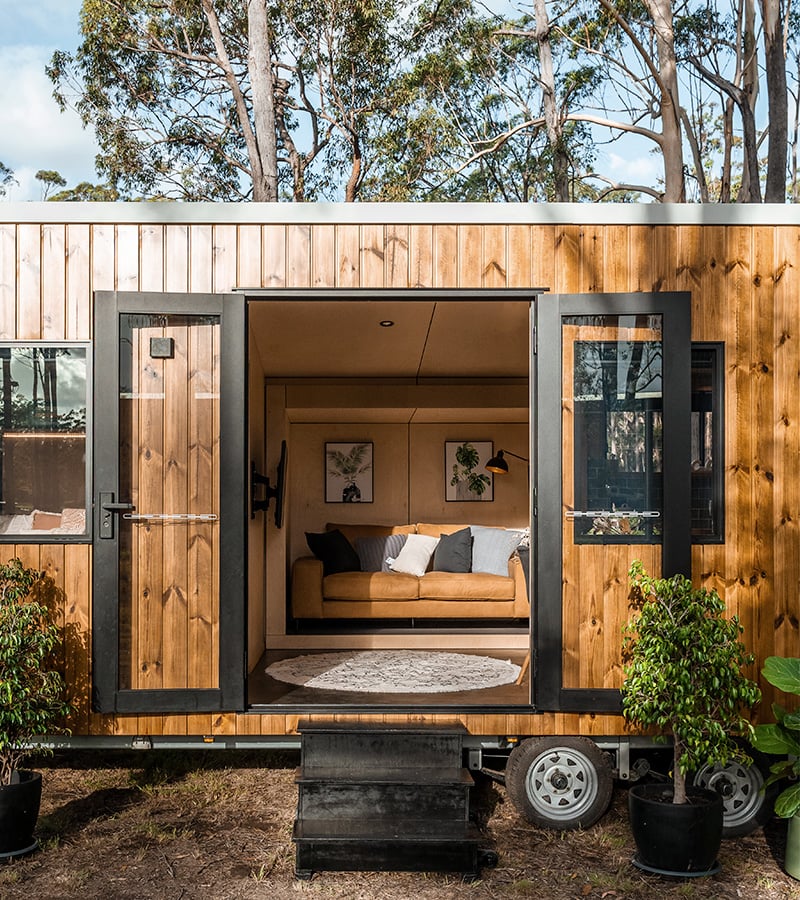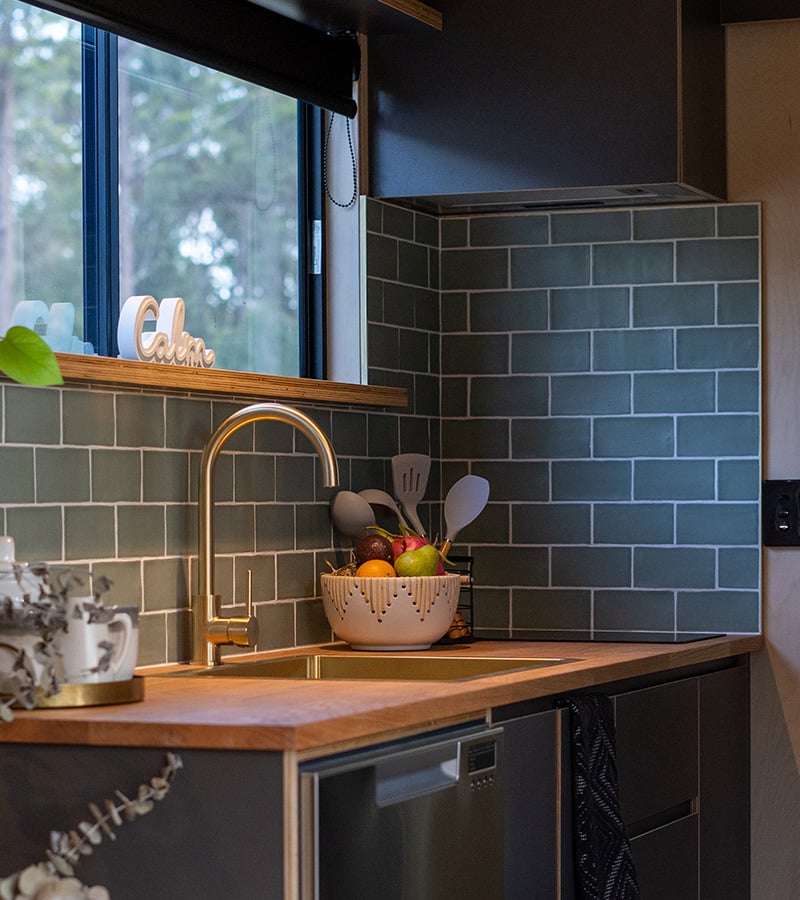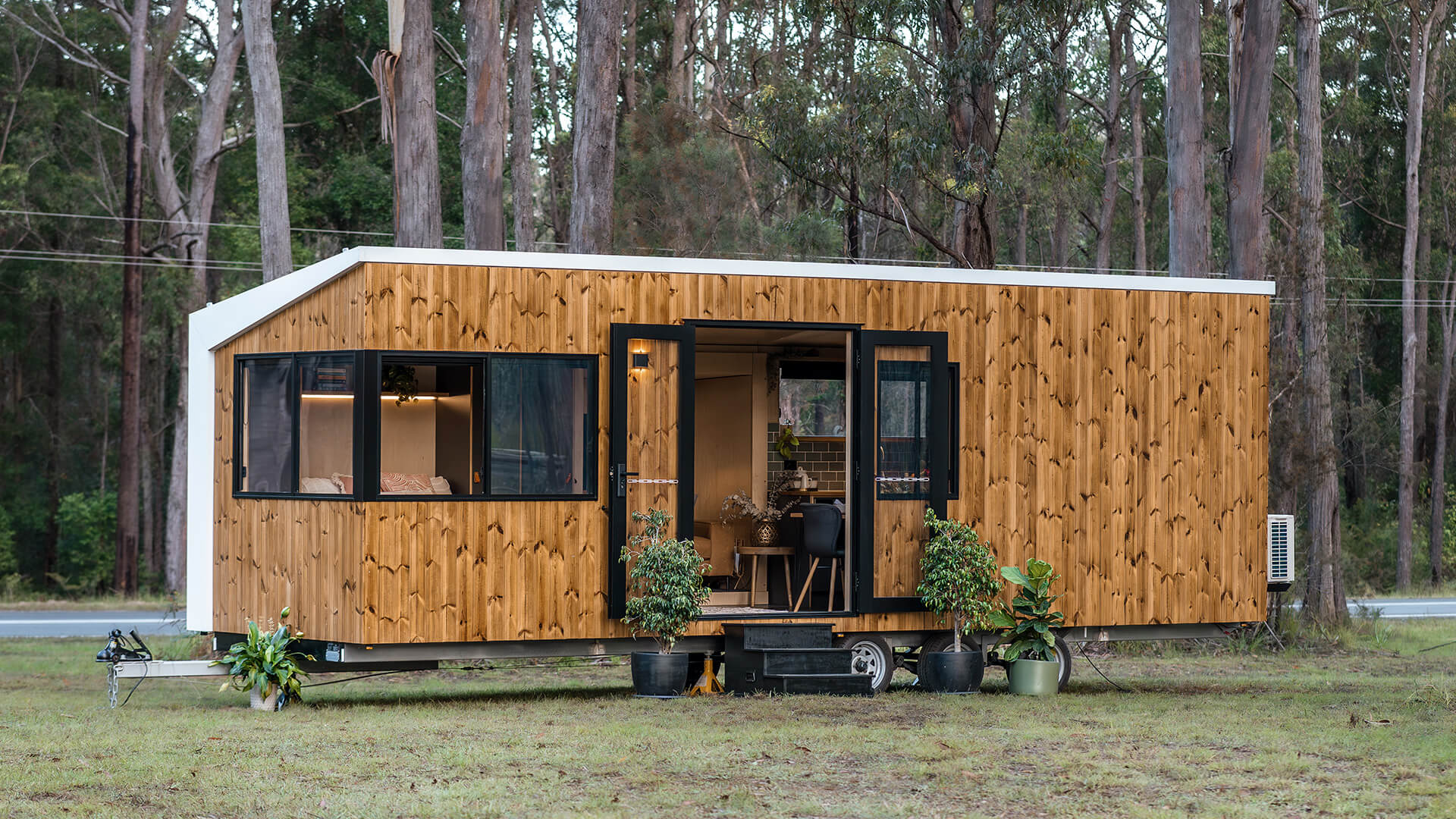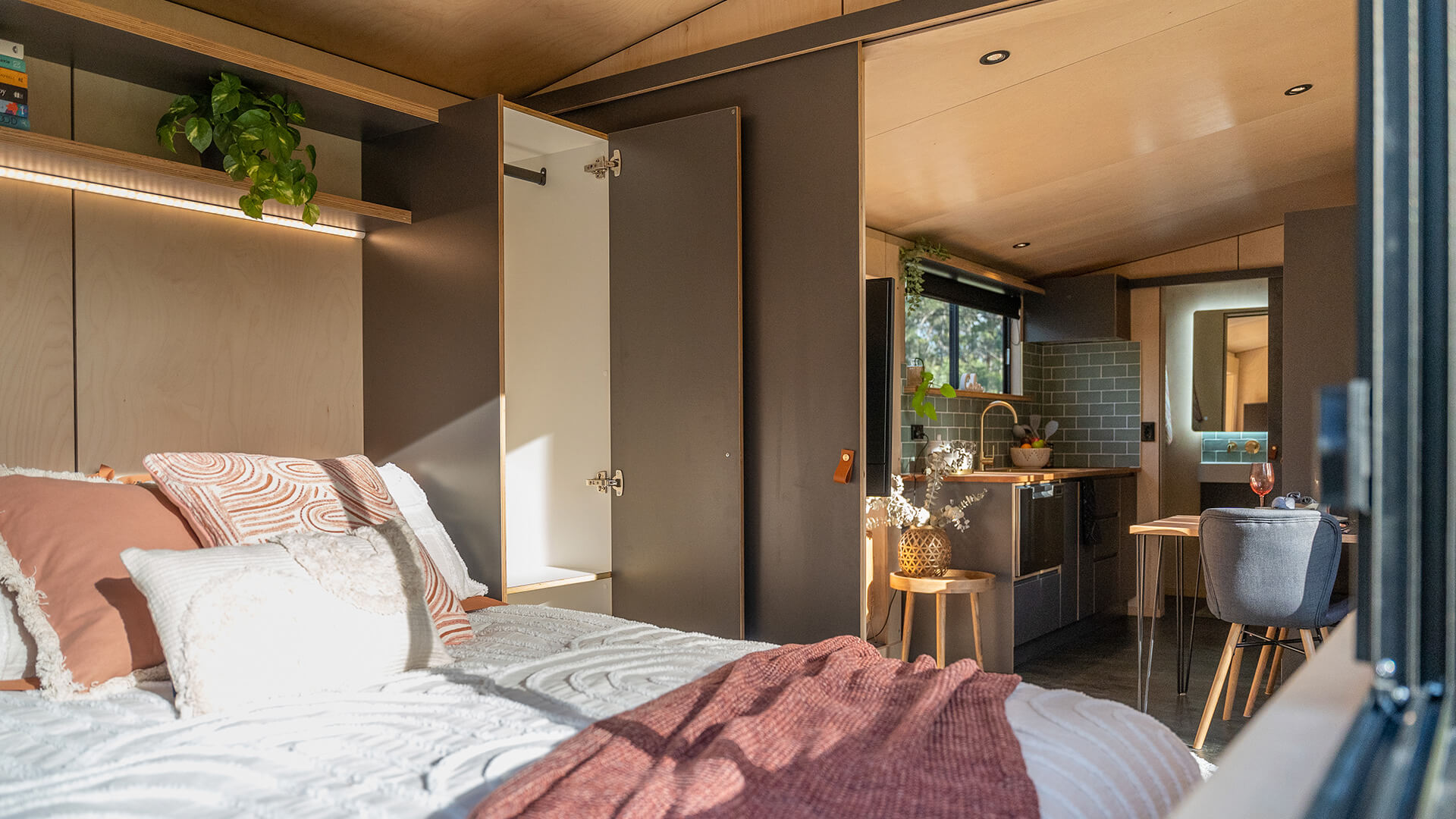 Step inside the Luna Tiny House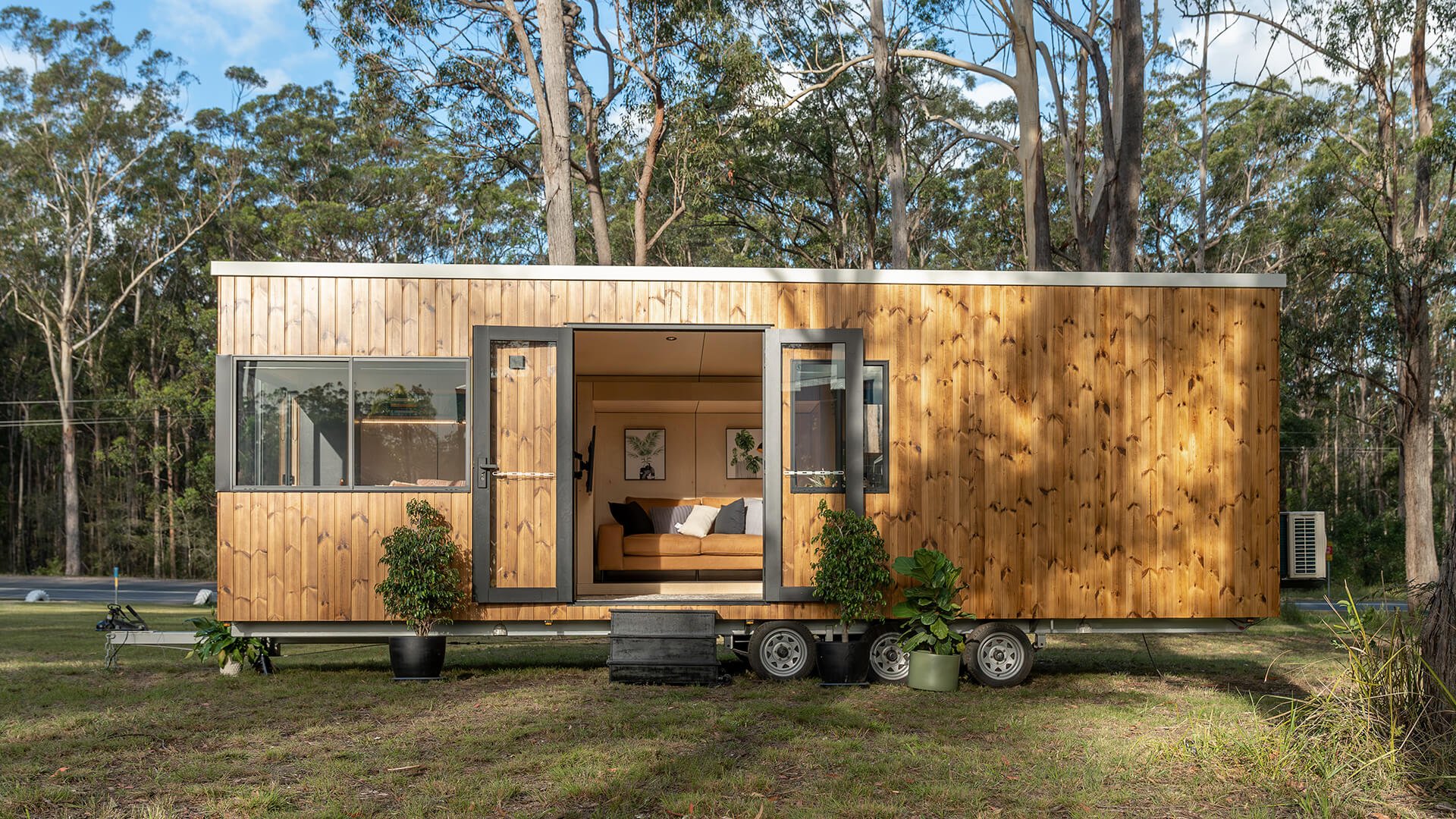 Play