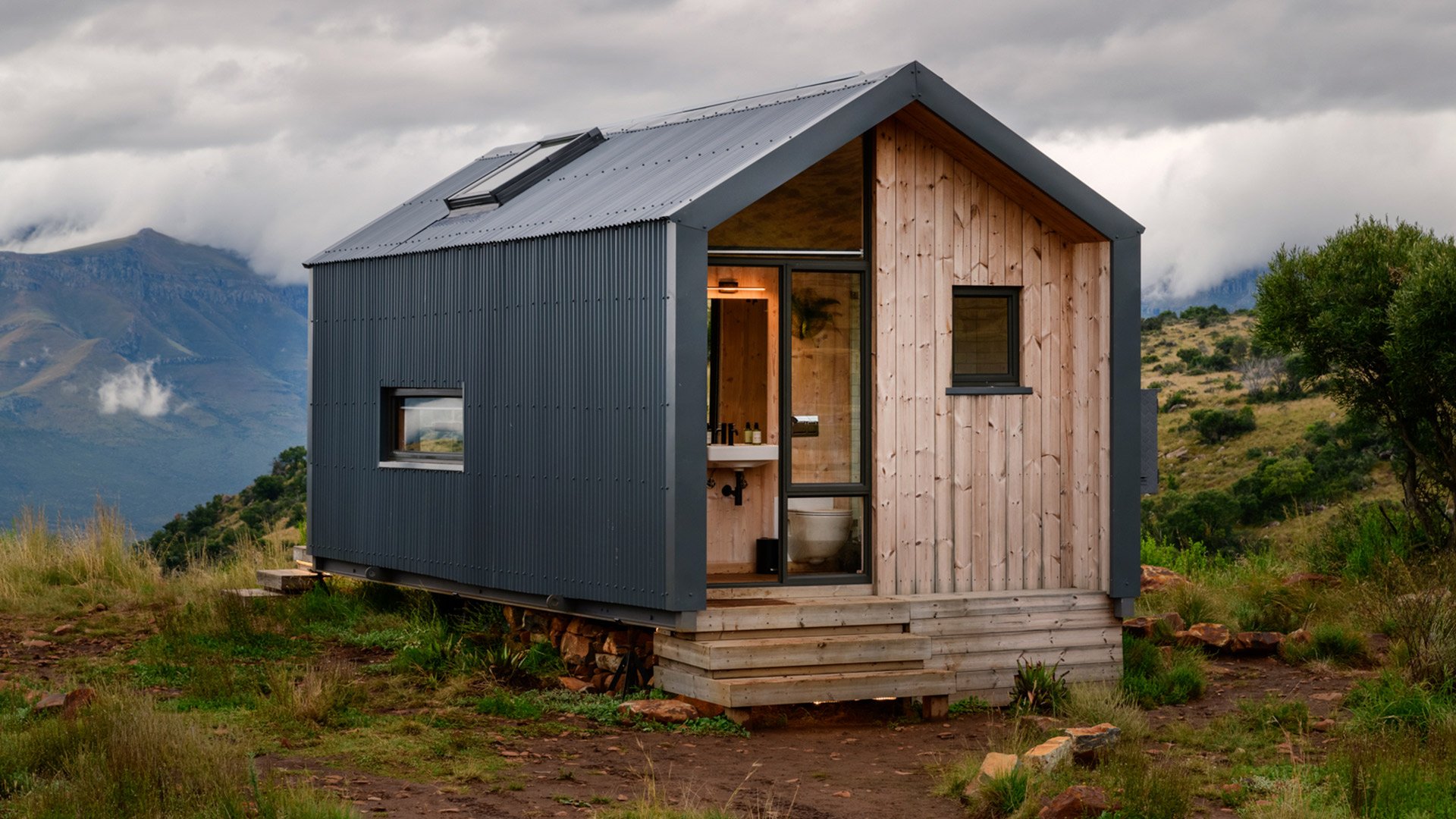 Apex Glamping designs and builds luxury cabins as an escape from the stress of city life. These prefabricated units can then be customized for the intended site and generate revenue while promoting conservation efforts in the region through eco-tourism. The cabins are built with minimal impact and can be easily relocated. They are not only functional but beautiful too. The cabins are designed with efficiency, flexibility and function.
These cabins are constructed to meet South African building standards, and the Apex team is committed to ensuring the highest quality.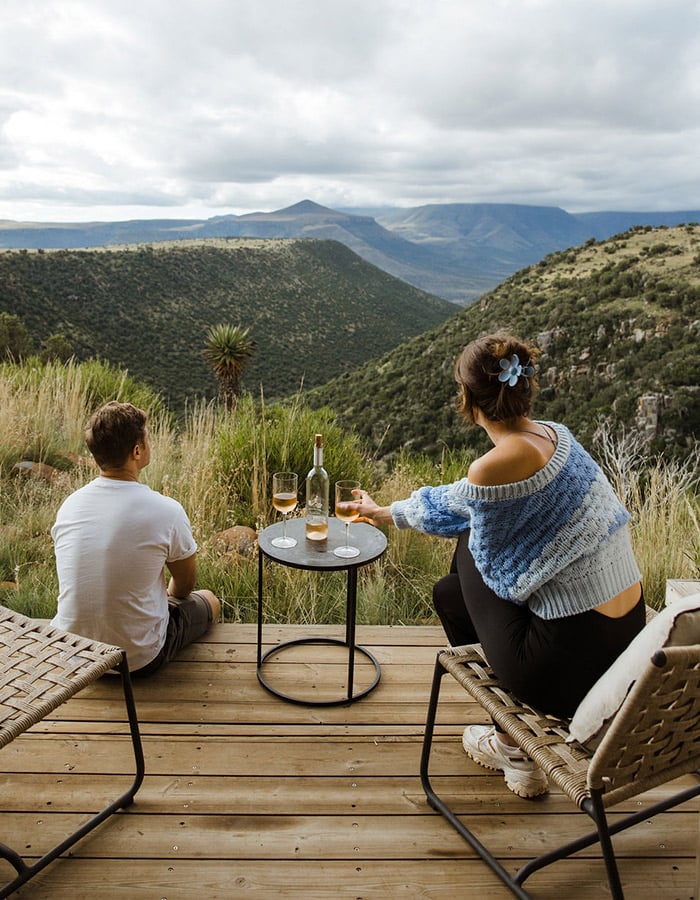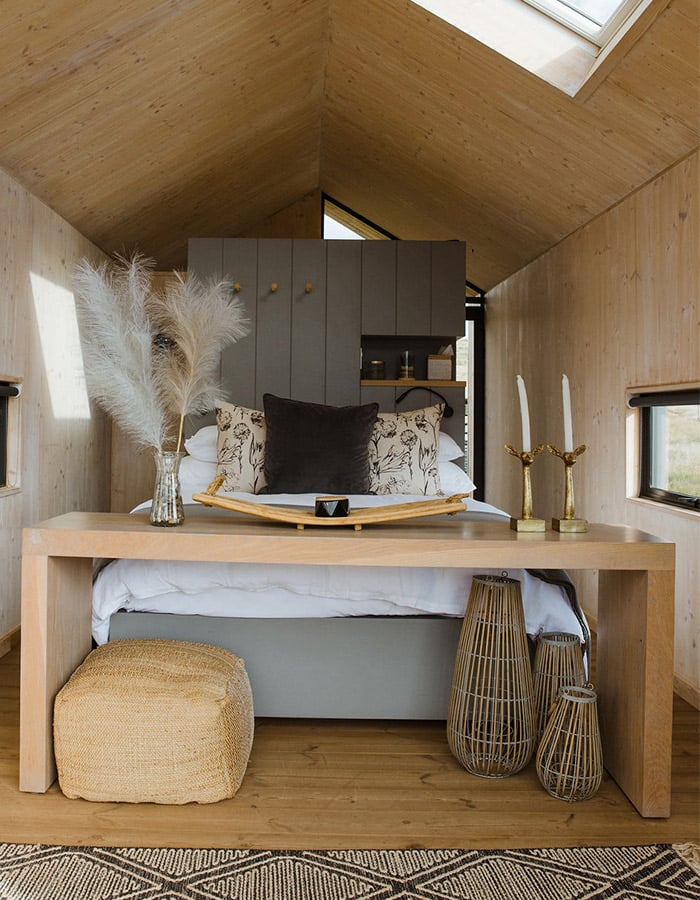 The exterior is made of Lunawood ThermoWood®.  Lunawood is a safe building material choice, because during the thermal modification process, the wood is treated with steam and heat only, no chemicals are used at any stage of the process.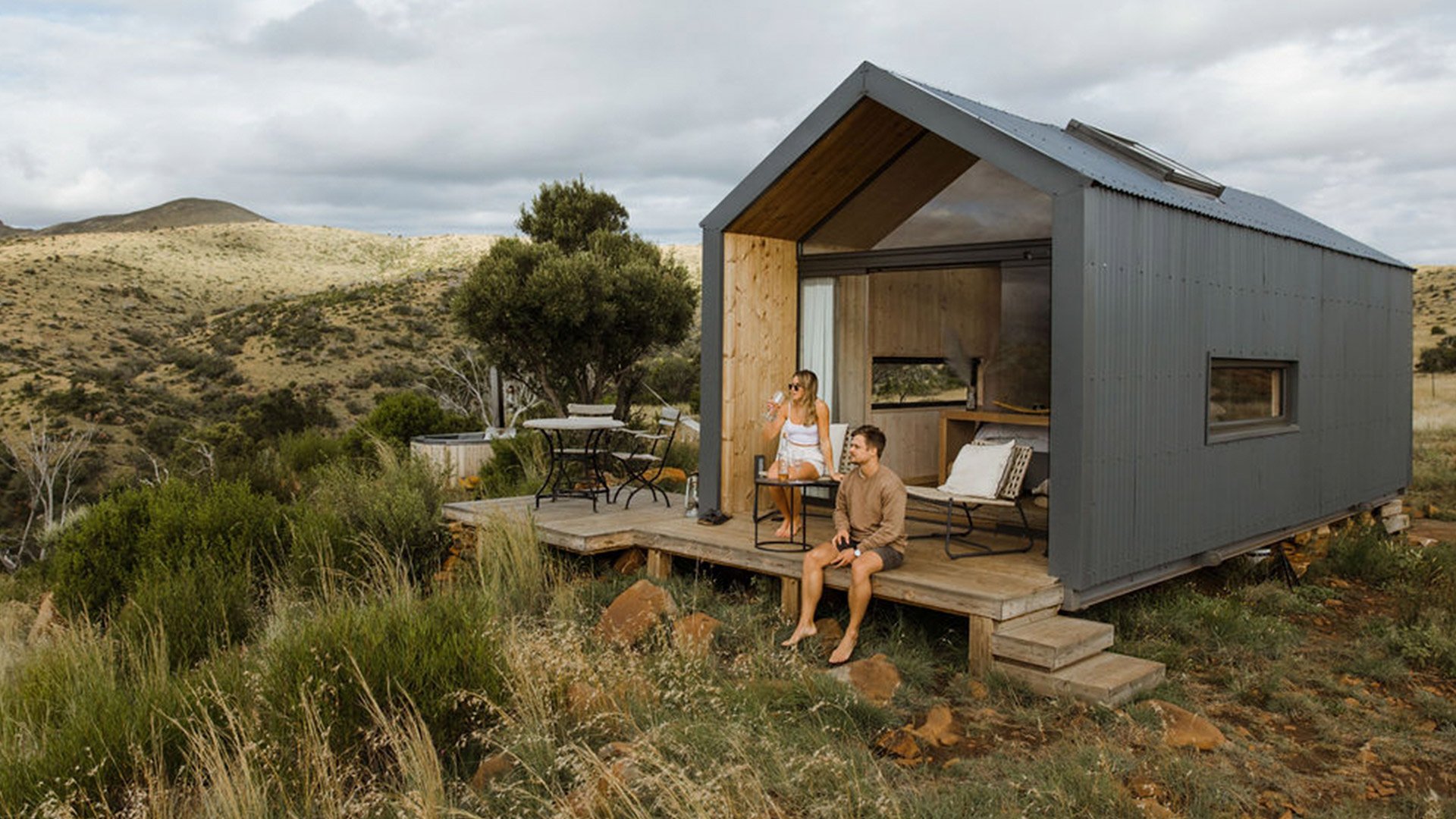 Lunawood ThermoWood® is an outstanding material for façades for its remarkable dimensional stability, weather resistance and durability.  Lunawood doesn't require surface treatment even in the most challenging climate, which makes it a truly sustainable choice throughout its whole life cycle. Lunawood claddings are light and easy to work with and therefore a perfect material choice for mobile cabins.