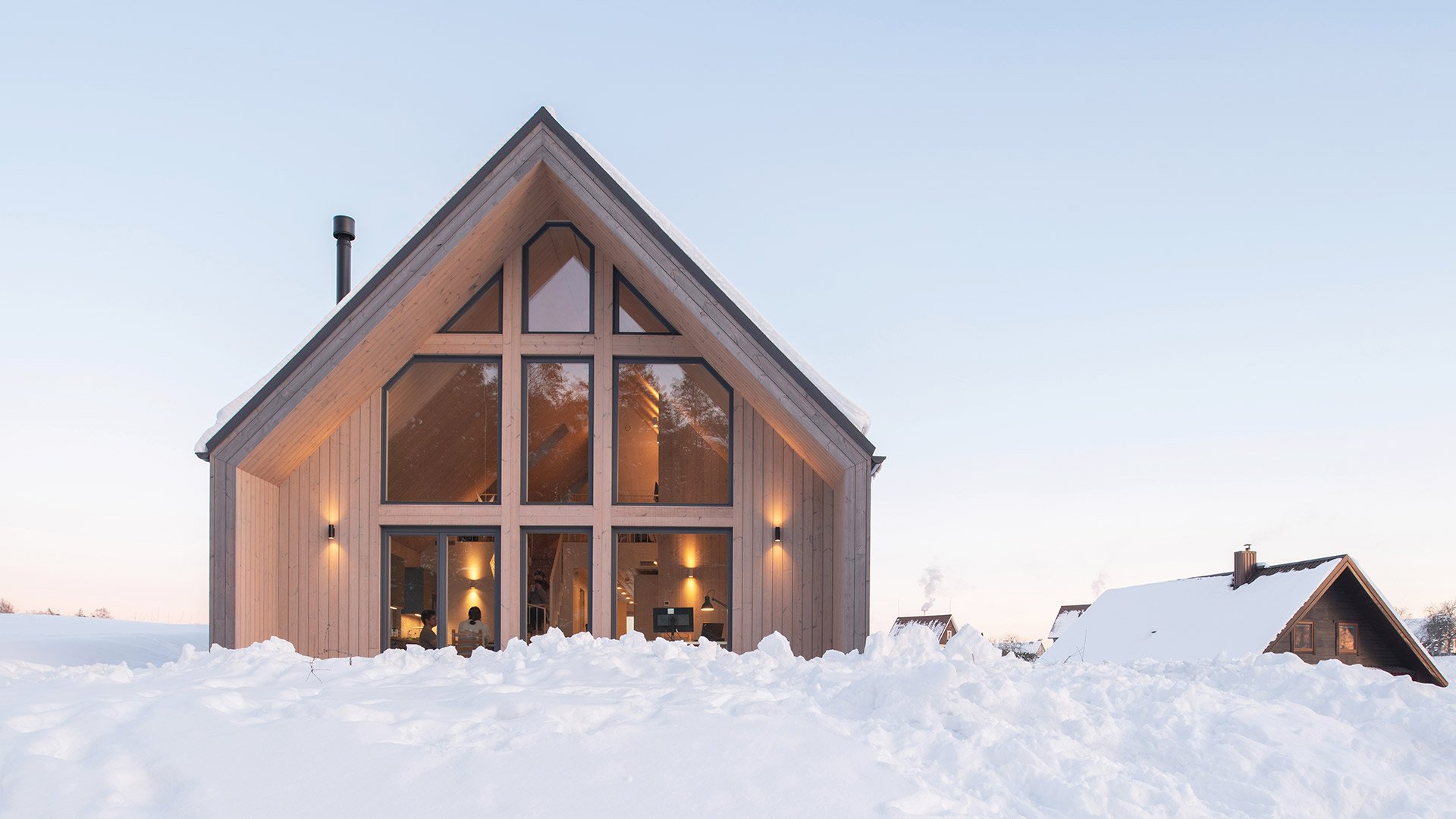 Architect
L. Čijunskaitė, LUNAARCH
Location
Kernave, Lithuania
The detached house, designed by LUNAARCH, in Kernavė is a holiday home for a family of four to relax from the hustle and bustle of the city. When designing the house, much attention has been paid to the outdoors and the connection to the surrounding nature. The gabled house is finished with Lunawood Thermowood to blend in with the surrounding nature.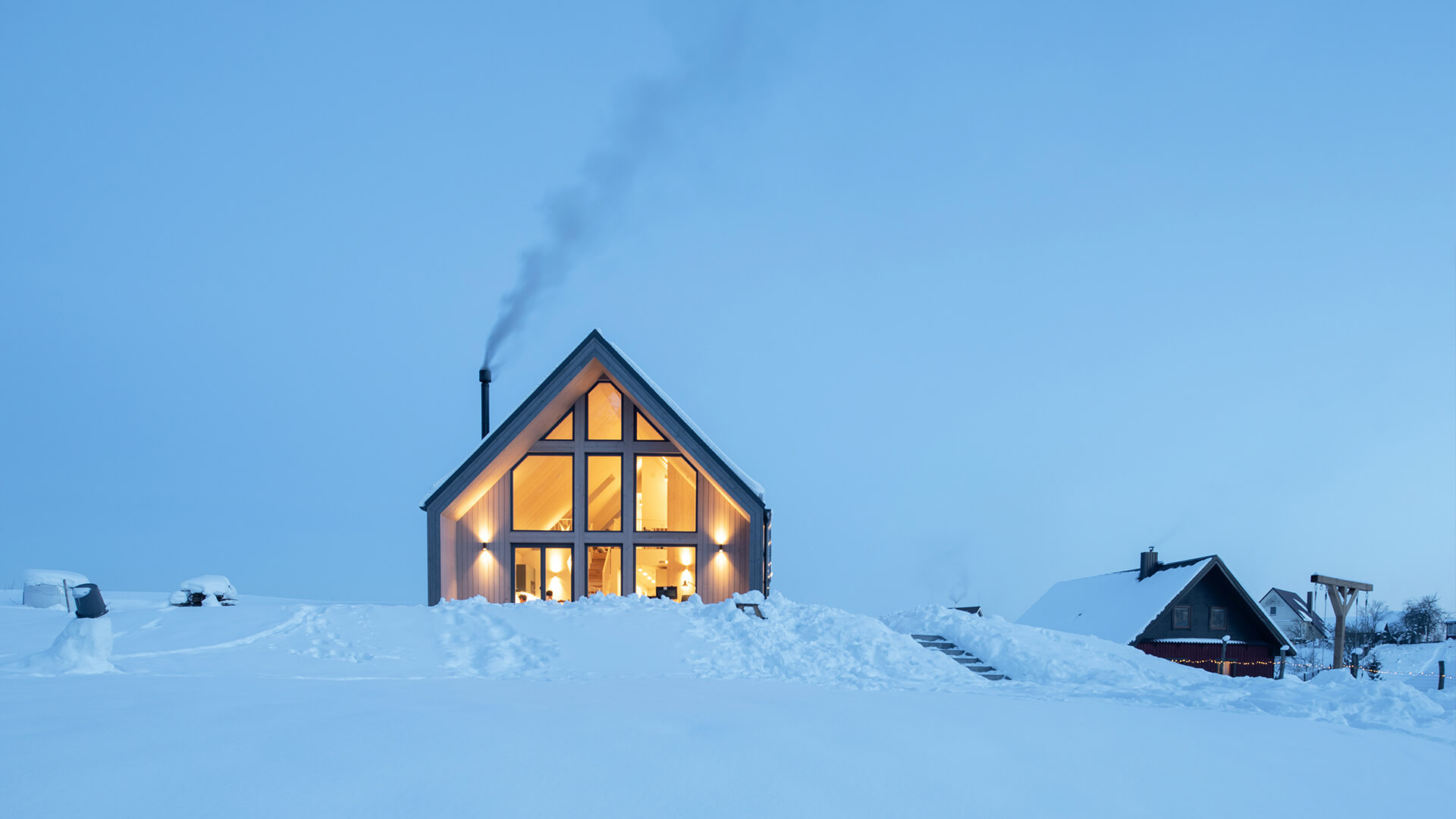 A home with a strong connection to nature
The three terraces follow the path of the sun: morning coffee and sun can be enjoyed on the east terrace, the south terrace is covered from sun and rain at noon, which is also the main entrance to the house, and the west terrace invites you to watch the sun set behind the trees.
The large windows facing the forest almost erase the barrier between the interior and the exterior. The materials and colors of the exterior and interior of the house have been chosen so that they blend into a harmonious part of the environment. There is also nothing unnecessary inside the house: only practical and necessary furniture and appliances are present. It gives a more feeling of space inside and does not interfere with enjoying the beauty of nature. The house's spaces are filled with laughter from family members and scattered children's toys.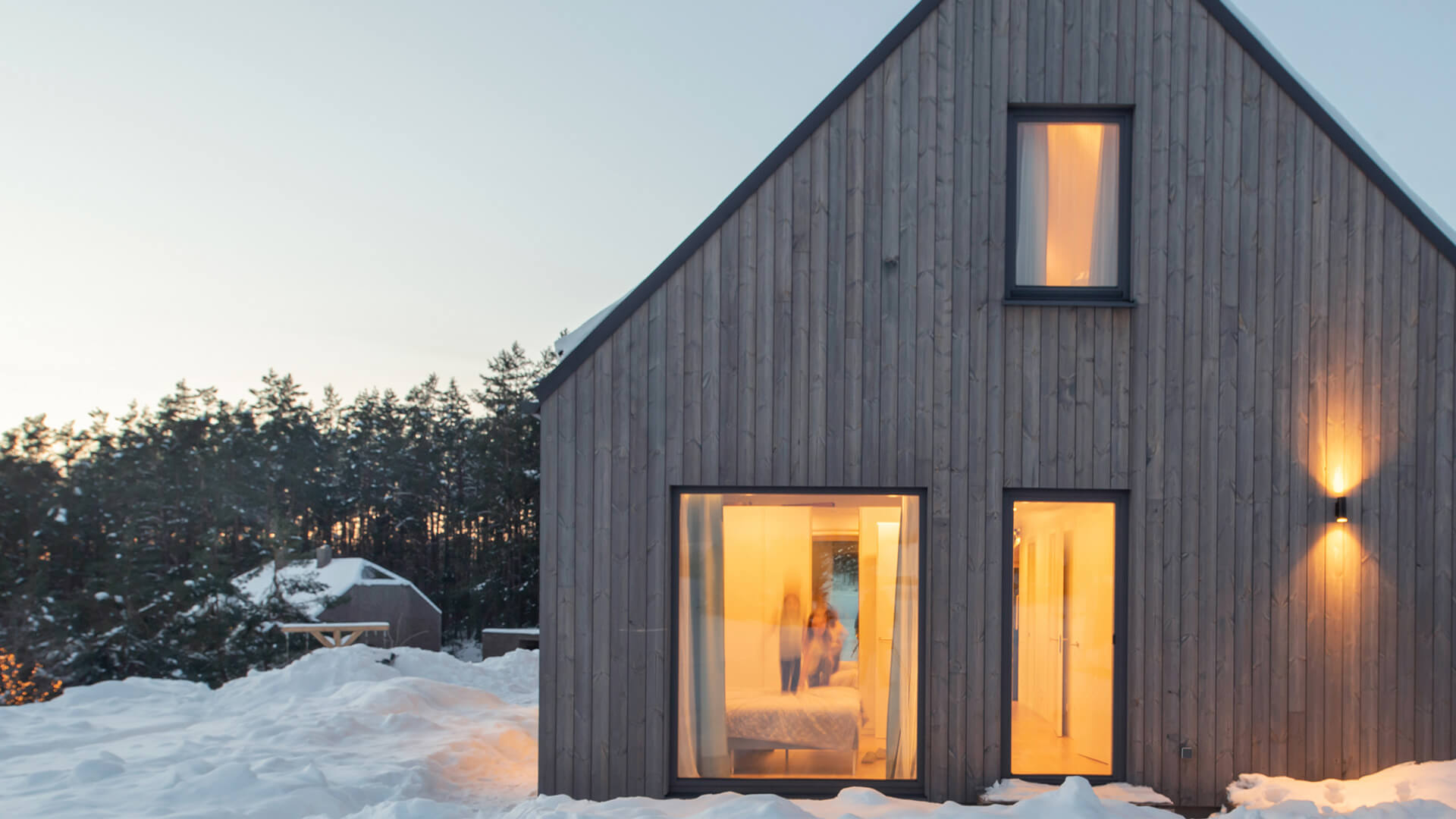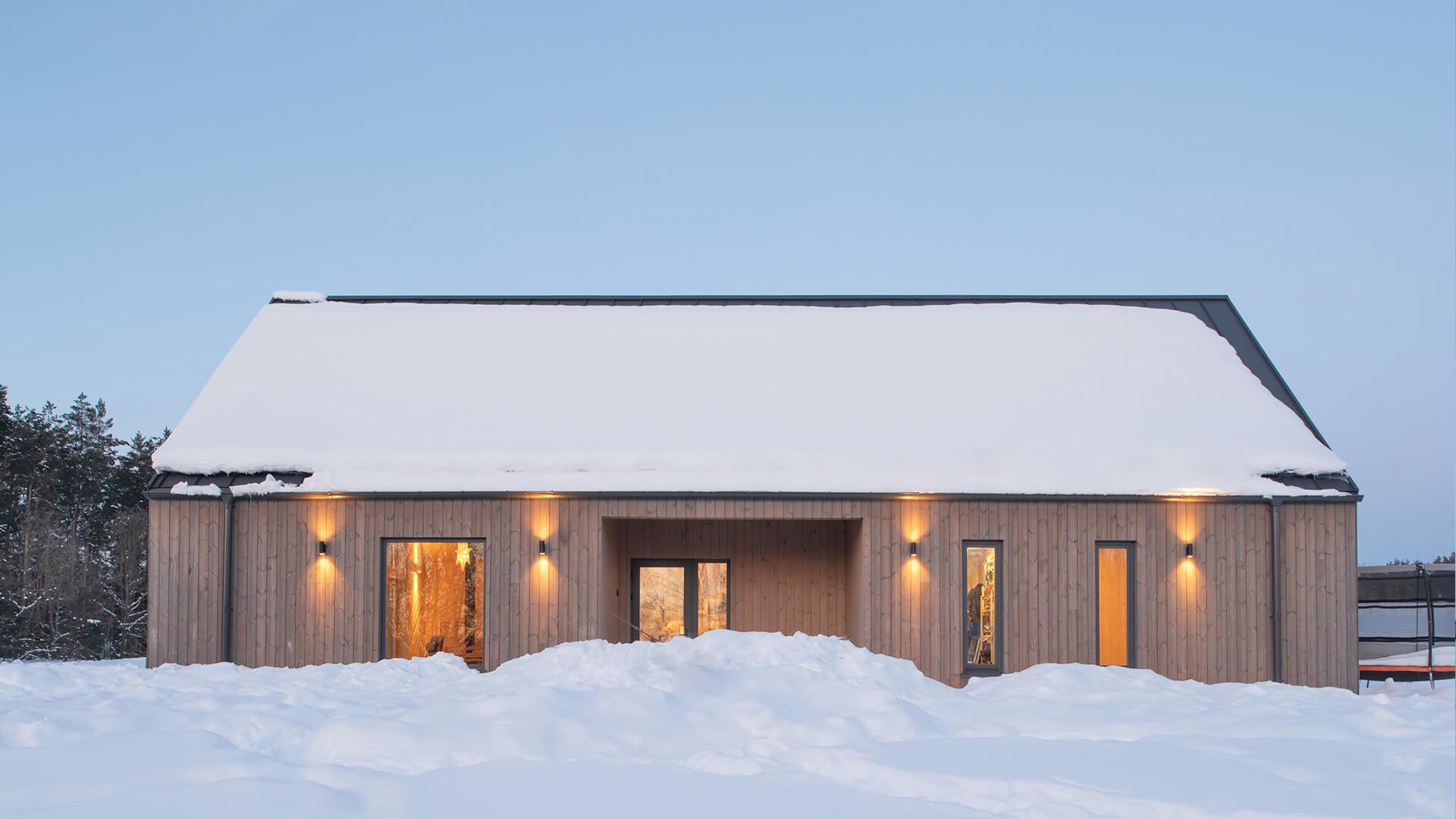 Gray exterior cladding with Lunawood Thermowood
For a home located in Lithuanian countryside, the obvious choice for the exterior cladding was wood. Lunawood Thermowood was chosen as the material for the exterior cladding, which fits beautifully into the minimalist design language of the building. The surface of the wood has been treated with a gray surface treatment agent to give the house an immediate desired result that blends into the environment. The combination of gable roof and vertical wood cladding is timeless. Lunawood thermowood also withstands snowy winters excellently and retains its original shape regardless of the weather keeping the facade beautiful for decades.
Grayed Lunawood exterior cladding can also be achieved gradually due to weather and UV radiation without a surface treatment.