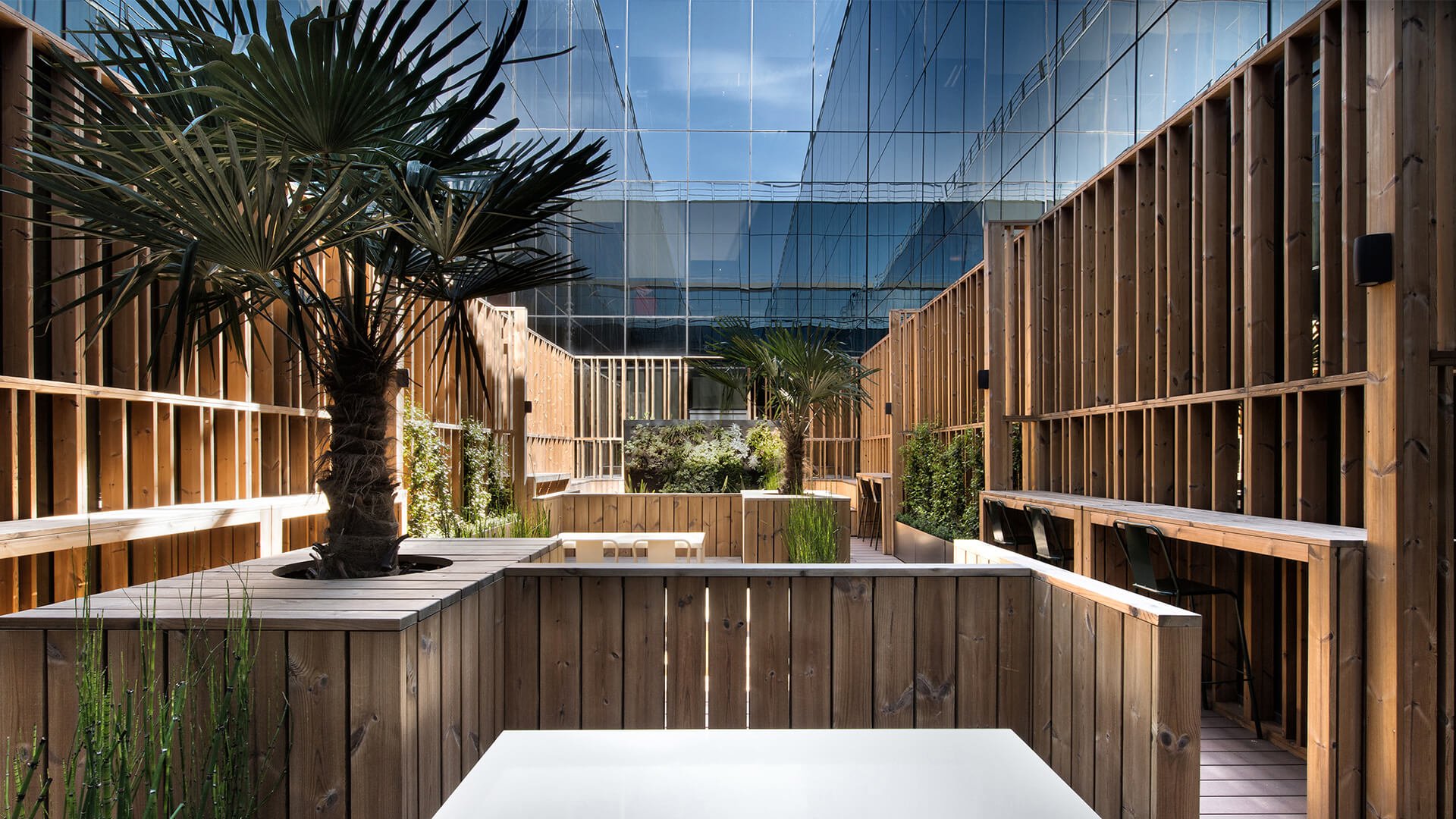 The Soothing effect of nature in an urban office building located in Madrid.
Studies show that wood materials such as Lunawood Thermowood have stress-relieving properties, making them a healthy material for home and work environment.
Making an ecological material-choice does not mean that you need to compromise on the quality of the material. Lunawood's natural thermal modification process enhances the performance of Nordic wood, making the end products dimensionally stable, durable and 100% beautiful.
The focus was on turning this office space into a garden and warm area, suitable both as a professional and relaxing space.