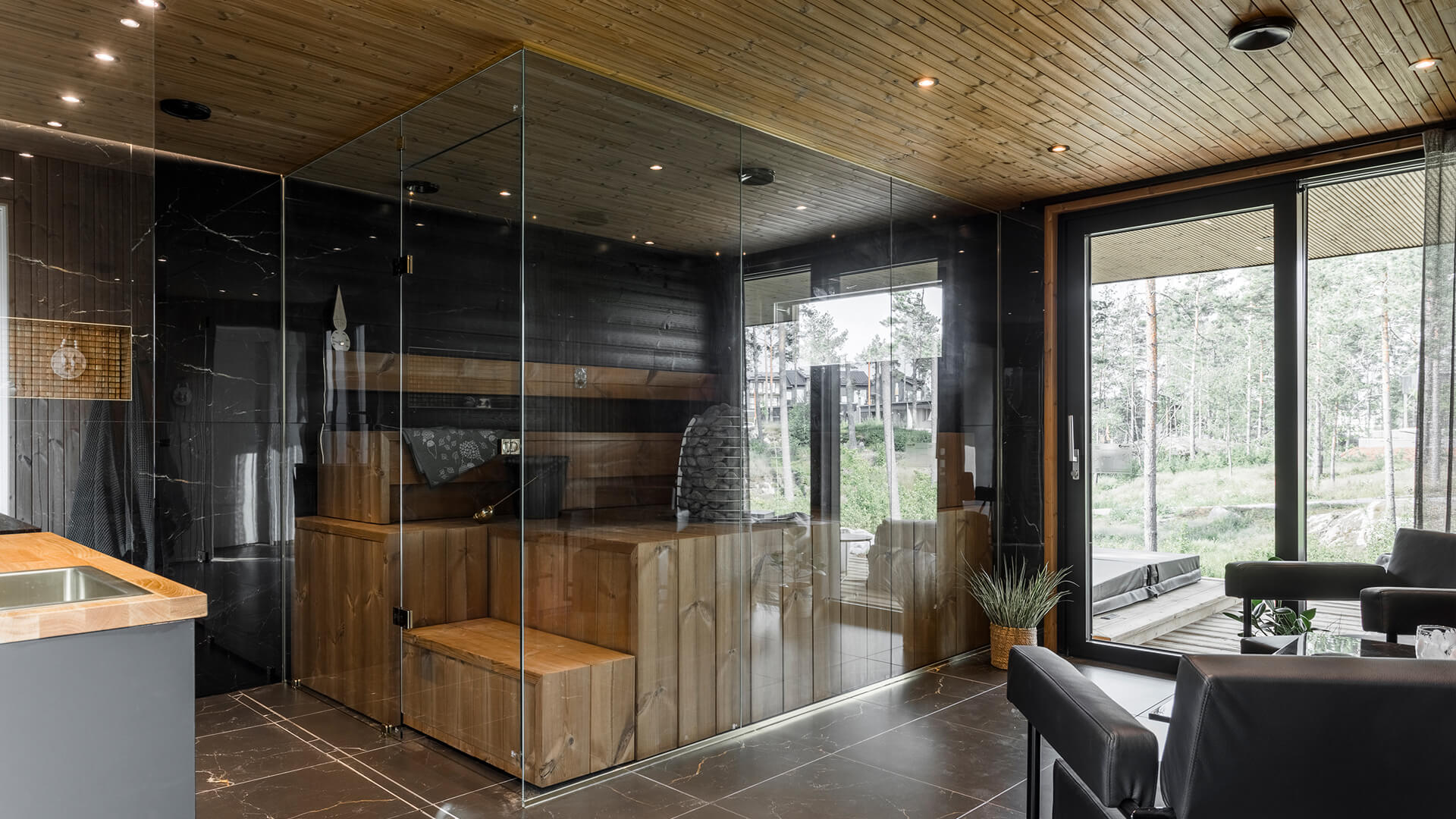 Location
Naantali, Finland
Talo Pukkila, a cost-efficient family home, was showcased at the Housing Fair 2022 in Naantali, Finland. This dwelling beautifully merges natural elements with luxury, particularly evident in the enduring surface materials such as Lunawood Thermowood, a highlight in the enticing spa area.
The sauna and spa areas elegantly blend black shimmering tiles with vertically installed Lunawood Thermowood. The Luna Panel System 19×68 was utilized here and extended to the ceiling. The sauna's sophisticated benches are constructed from Luna SHP 40×185. The dimensional stability of Lunawood Thermowood enables precise miter angles, while its low thermal conductivity makes it an ideal material for sauna environments.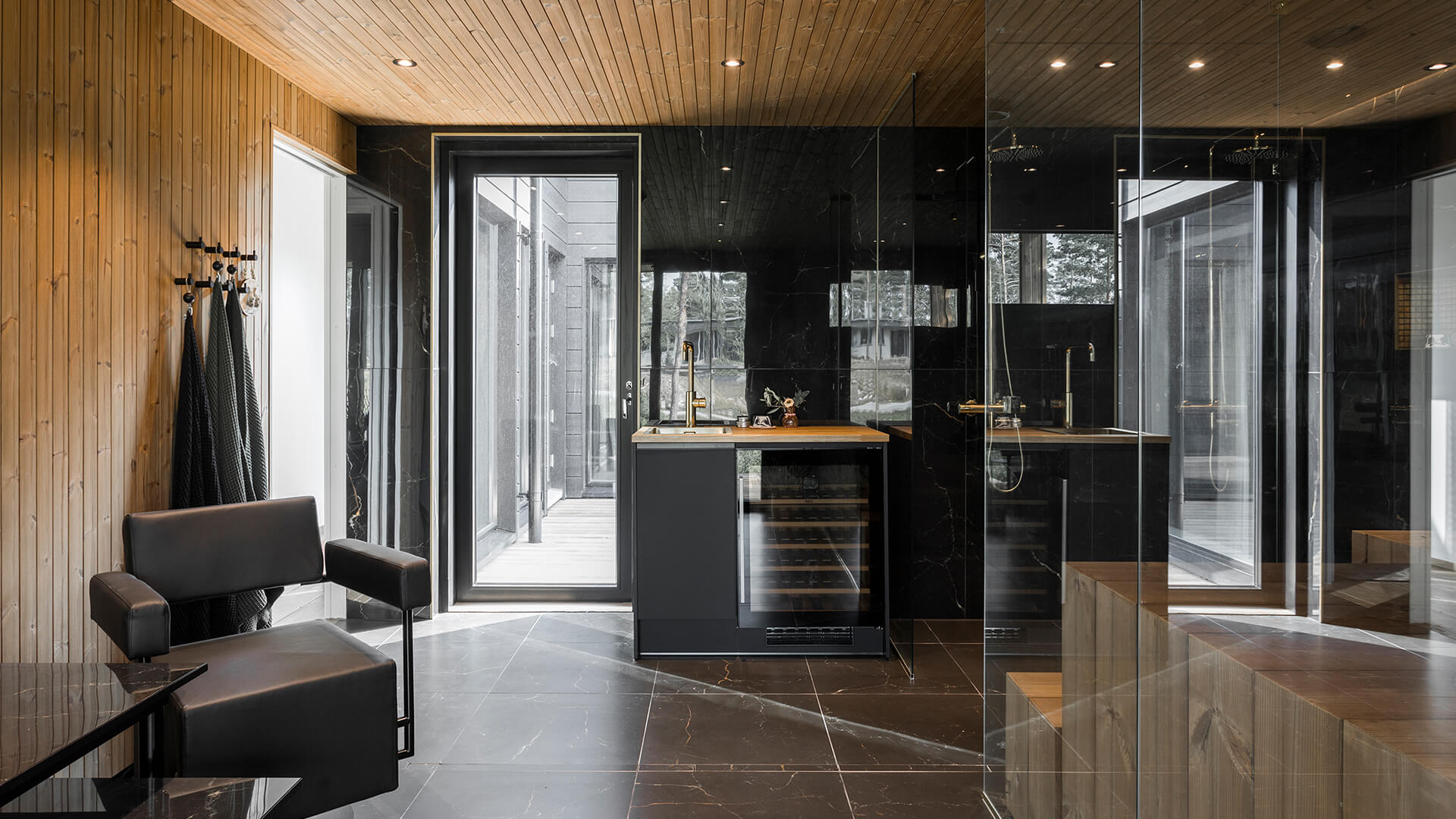 A council of professionals from Sauna from Finland ry chose the most inspiring and fascinating saunas of the Housing Fair 2022 and the Talo Pukkila´s sauna was among the TOP4.
The sauna was designed and built by Matias Ojala.