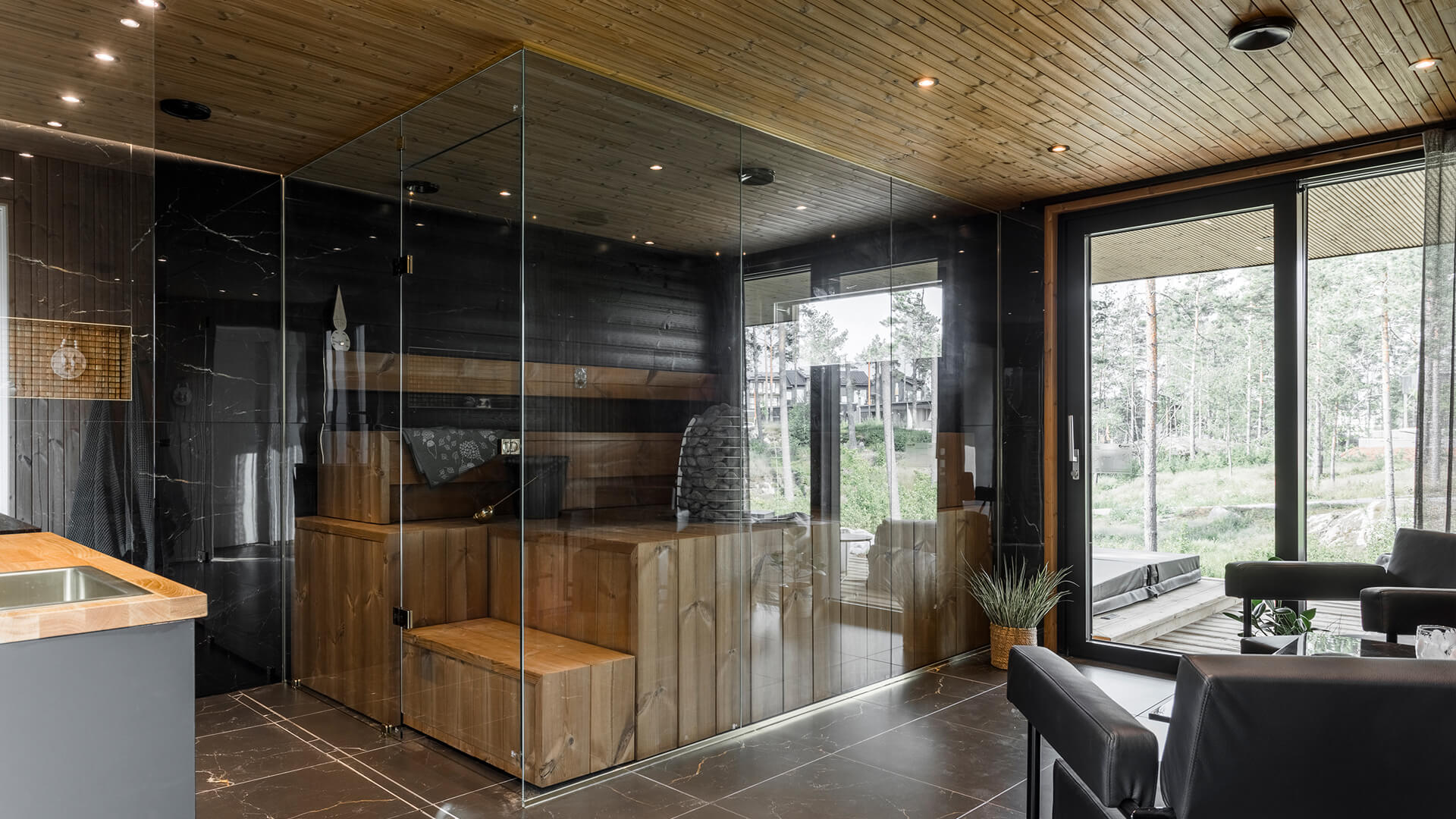 Location
Naantali, Finland
Talo Pukkila is a cost efficient familyhouse presented in the Housing Fair 2022 in Naantali, Finland. Nature and luxury meet in its enduring surface materials such as Lunawood Thermowood, and this is especially shown at the spa area enticing to enjoy!
The sauna and spa area are beautifully combining black shimmering tiles with vertically installed Lunawood Thermowood. Product used is Luna Panel System 19×68 and it is also installed to the ceiling. The prestige benches in the sauna are made of Luna SHP 40×185. The dimensional stability of Lunawood Thermowood enables the precise miter angles and the low thermal conductivity makes it an excellent choice for saunas.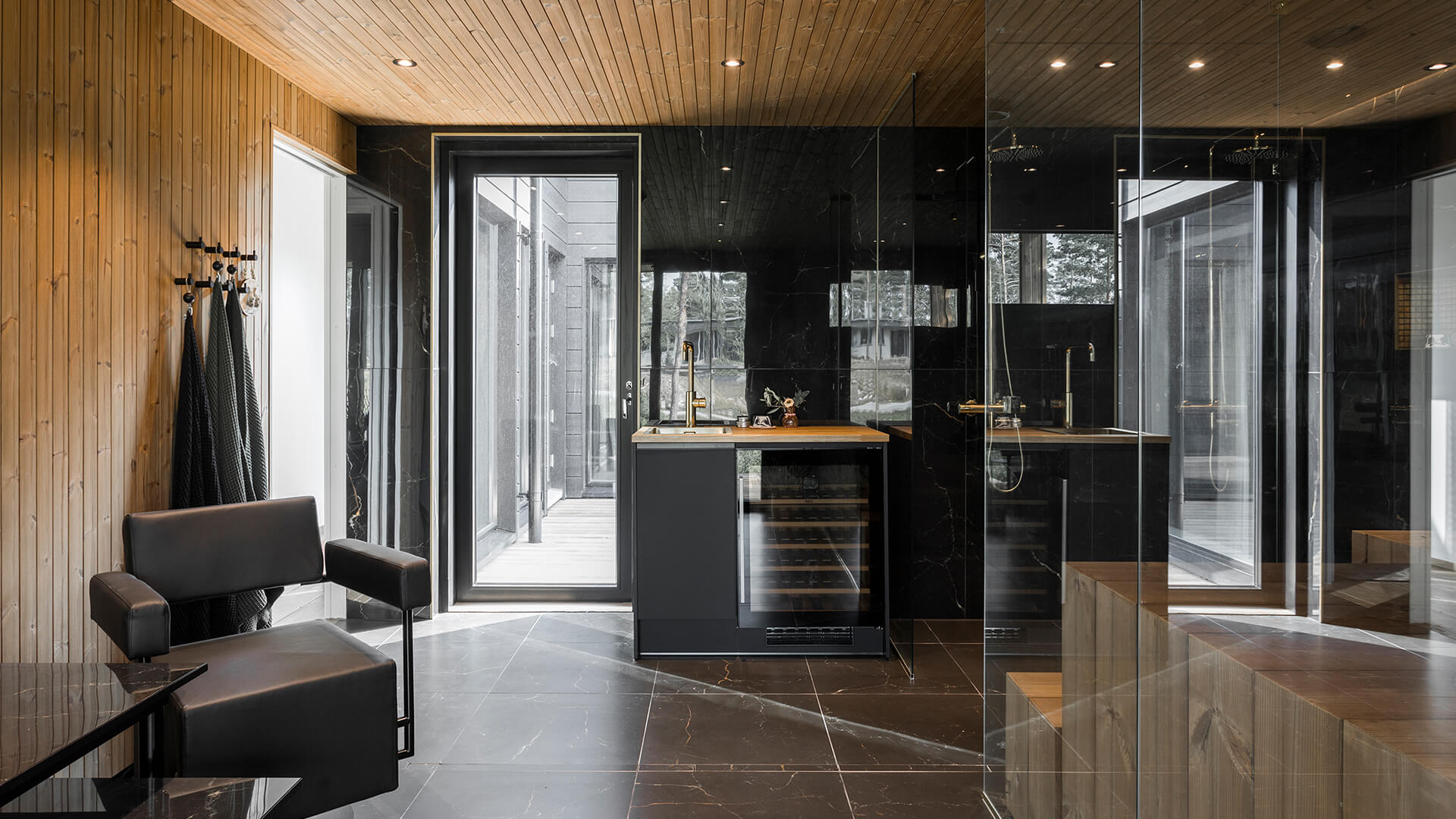 A council of professionals from Sauna from Finland ry chose the most inspiring and fascinating saunas of the Housing Fair 2022 and the Talo Pukkila´s sauna was among the TOP4.
The sauna was designed and built by Matias Ojala.