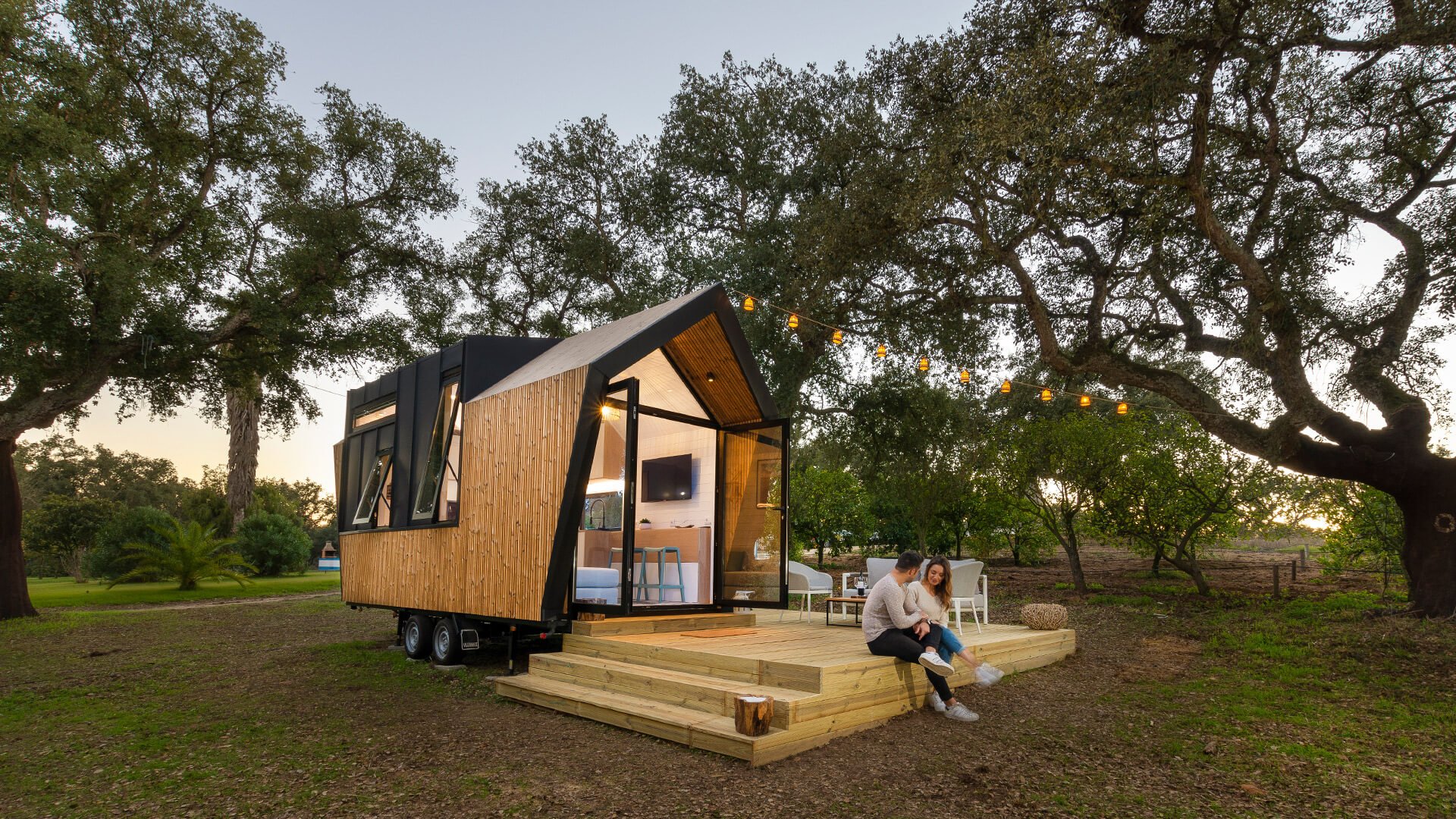 The Ericeira is a compact tiny house designed by a Portugese design-practice called Tinylar. This compact house is only 5,4 meters long and 2,55 meters wide. It provides sleeping accommodation and beautiful living spaces for four people. The house offers freedom and flexibility, not forgetting good living comfort and sustainable design. The house can be 100% off grid depending on the client. Tinylar models can be used as holiday homes, guest rooms or as an office room, depending on the client.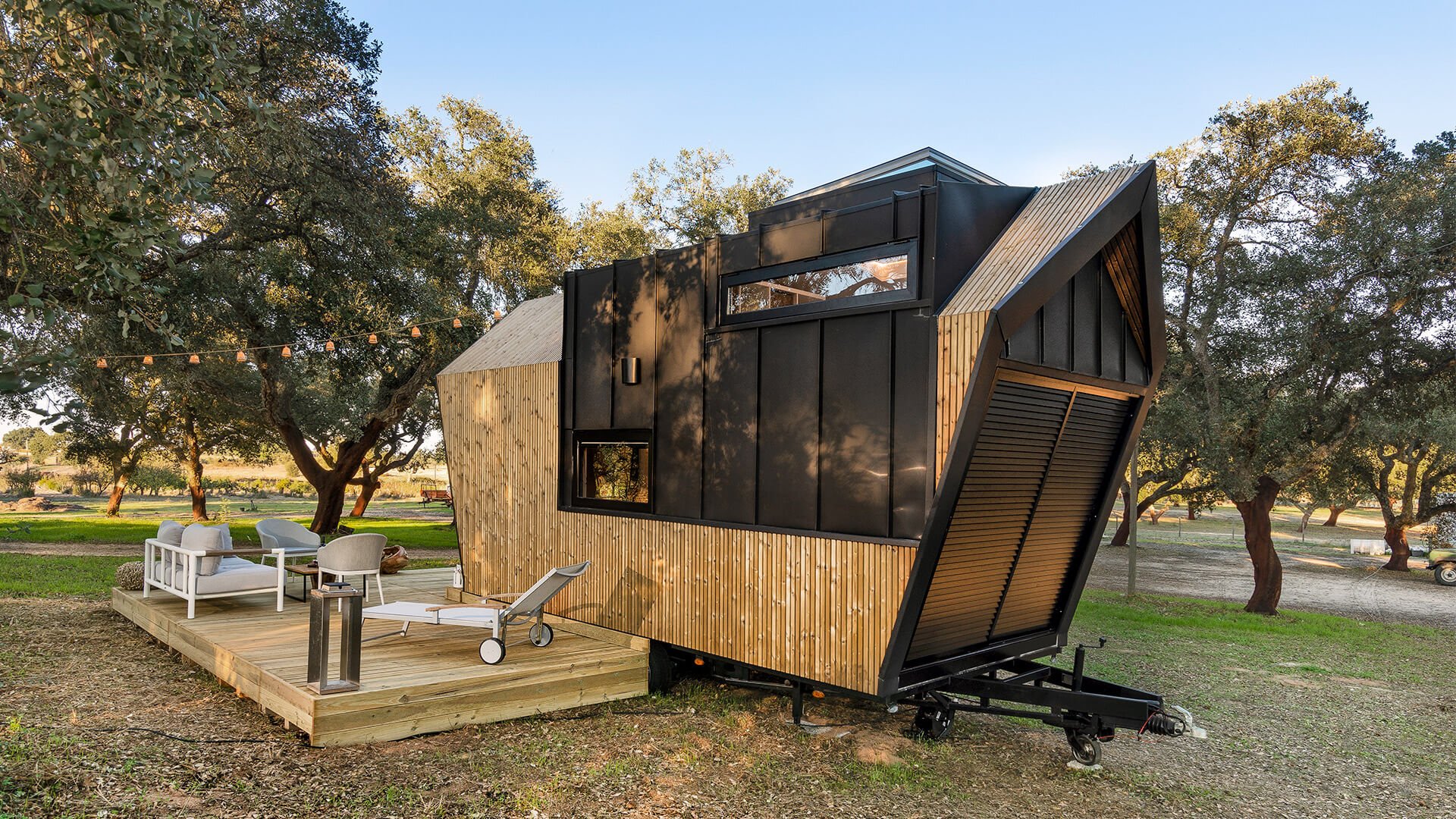 Sustainability and functionality have greatly influenced material choices. The exterior cladding is made of Lunawood Thermowood, as it is a sustainable wood material and is ideal for the Mediterranean climate. Thanks to its light weight, it works well in mobile homes. Lunawood's Luna Triple panel has been selected for this project, creating a batten-like impression with easy installation.
The gabled, Lunawood -paneled house blends beautifully with the surrounding nature wherever it is.