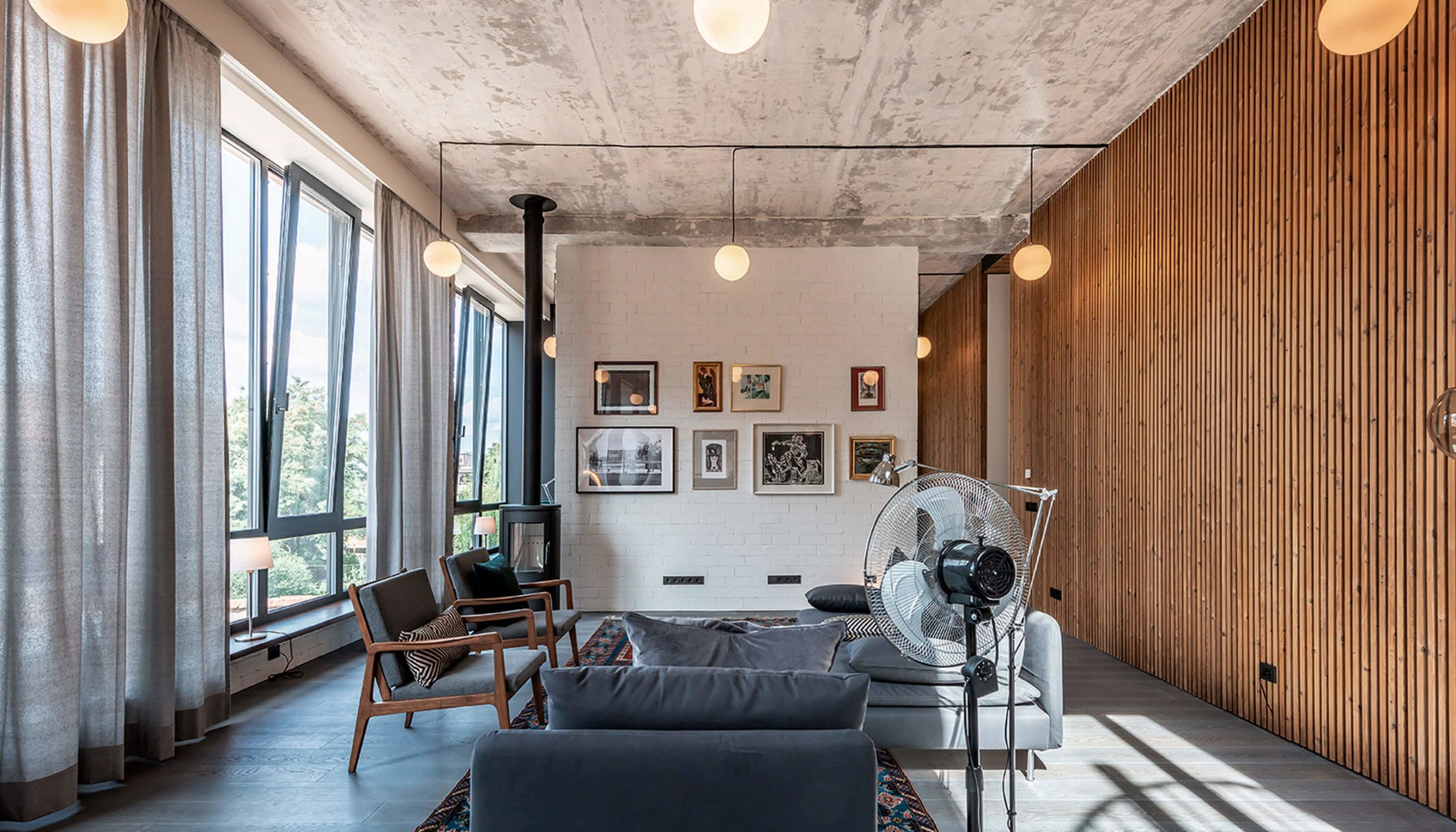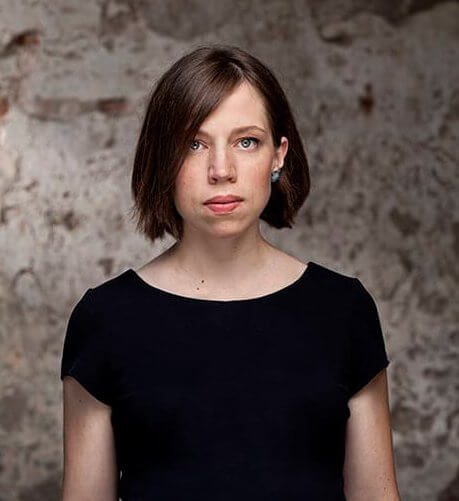 Sabina Daugėlienė
General Manager, DO ARCHITECTS
DO ARCHITECTS, a contemporary architecture office from Vilnius, Lithuania, is determined to create eye-catching and influencing architecture that certifies success. Their mission is to achieve substantial and lasting transformations of cities, houses and landscapes.
Mrs. Sabina Daugėlienė is one of the partners of DO ARCHITECTS. She is a passionate person who is genuinely enthusiastic about the logic behind the architecture that is more than beautiful and aesthetic, but also works for all parties.
DO ARCHITECT
DO ARCHITECTS was established in 2013 with four partners who knew each other already back from architecture schools and working from other studios. Together they decided to create something unique, a 21st- century architect office in Lithuania which doesn't just have only one master, but is a platform for talent, teamwork and discussions. Currently, there are about 30-40 architects in different stages of their career working at this amazingly beautiful office in the heart of Vilnius.
"Our shared passions are cities", Sabina explains. "Our idea is that architecture should not only be beautiful and aesthetic, but it should also work for all the parties incl. space users, inhabitants, neighbors etc. We need to find the determination to success for a space that really works and looks good at the same time", Sabina states.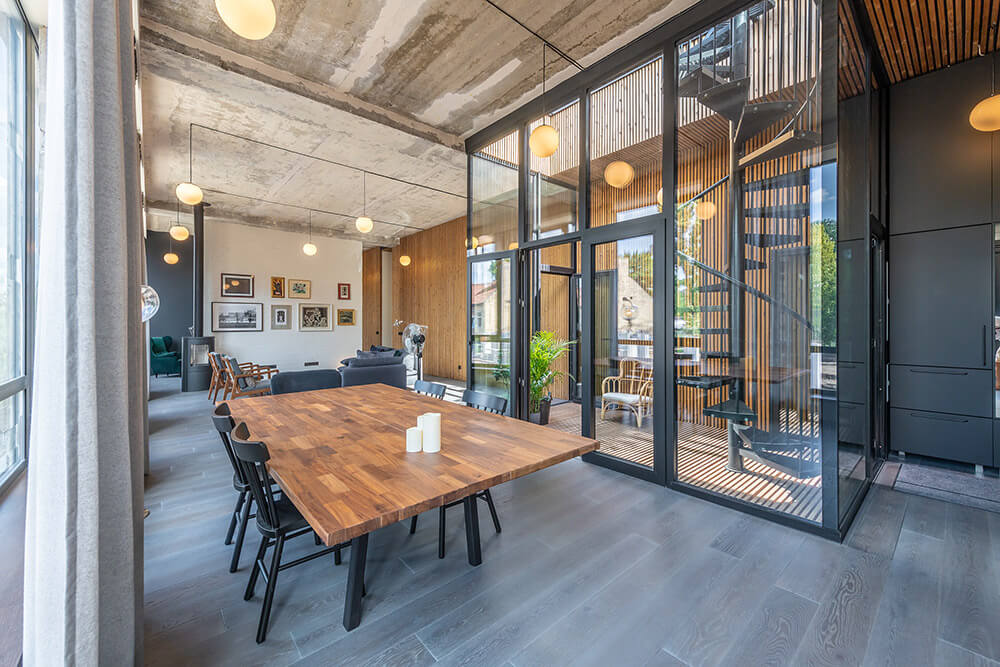 A modern city apartment, located in Vilnius, has an eye-catching glazed space that resembles an outdoor patio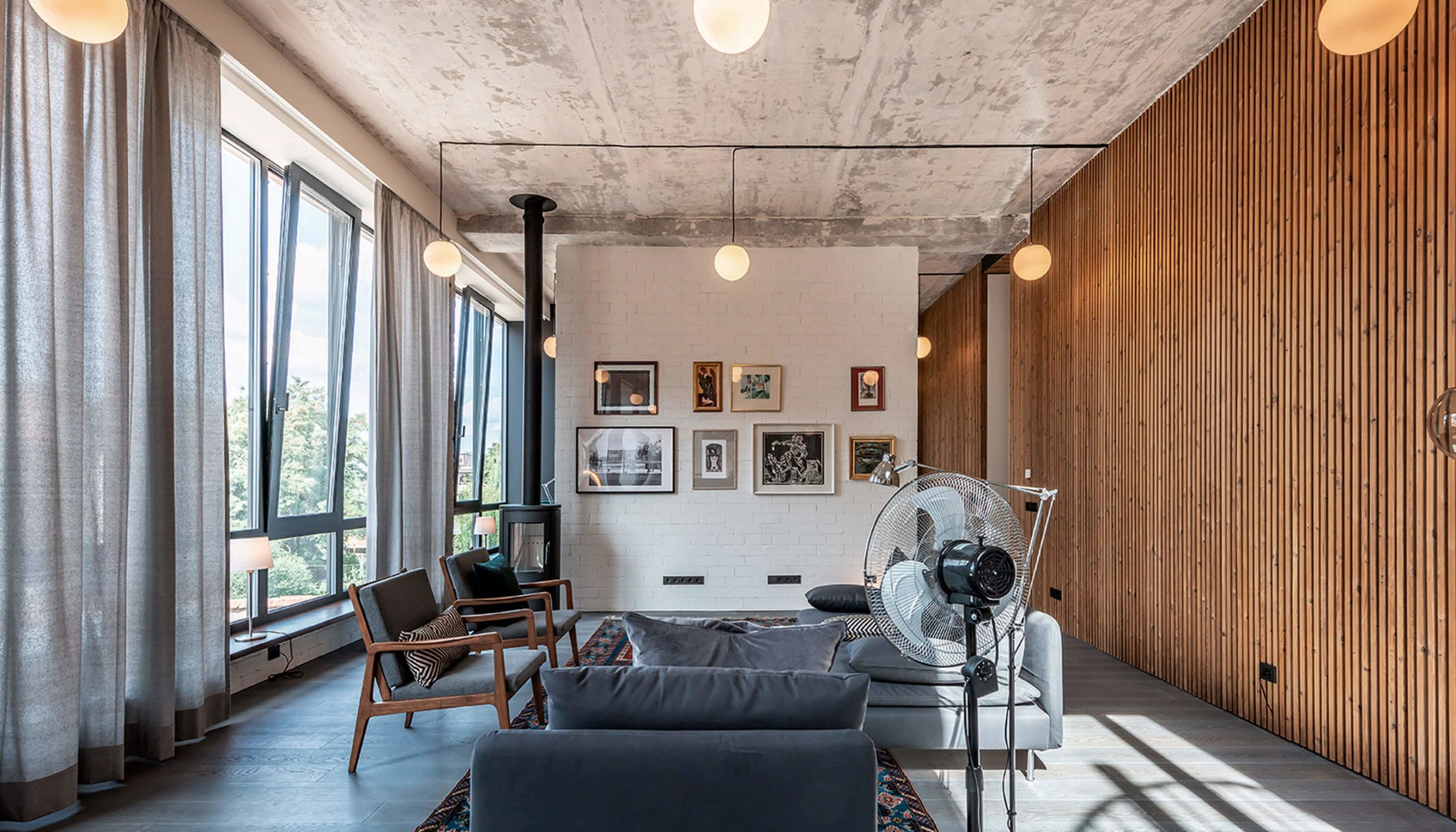 DO ARCHITECTS use mostly natural materials like wood and stone, but also concrete and steel to create modern spaces
THE FOREST AS A SOURCE OF INSPIRATION
Sabina was in the 7th grade when she started thinking about becoming an architect. Architecture felt interesting because of its complexity. "It is not only about aesthetics, but you need much more understanding, skills and knowledge in how to talk, compromise and make decisions. You must have the knowledge of analyzing what is working and what is not, Sabina describes.
Sabina really enjoys the complexity in architecture and seeing how people react to something DO ARCHITECTS has designed and created. "It's a test for us and our design, whether the people need signages where to go in spaces or they can just feel the motion of our design", says Sabina.
Inspiration for Sabina comes from teamwork. "I love absorbing cities, travelling and wandering in nature, but it's really the discussions with people and colleagues that inspire me. We talk a lot around here and bring out new ideas and what we have seen on different architectural platforms", Sabina explains.
DO ARCHITECTS use mostly natural materials like wood and stone, but also concrete and steel. In wood they especially appreciate how it changes over time and how it feels when people touch it. "I think it is important to bring out the effect of nature to cities and by touching wood you can kind of feel nature under the palm of your hand", Sabina comments. DO ARCHITECTS have been using Lunawood Thermowood for years already and even Sabina's own home has Lunawood façade. Using wood is popular in Lithuania, but people have some concerns regarding moisture and climate changes. To resolve these doubts, architects use Thermowood as the solution. Sabina love the fact how the color of Thermowood changes over time, because then it also naturally adapts to the surrounding nature.
"I think it is important to bring out the effect of nature to cities and by touching wood you can kind of feel nature under the palm of your hand"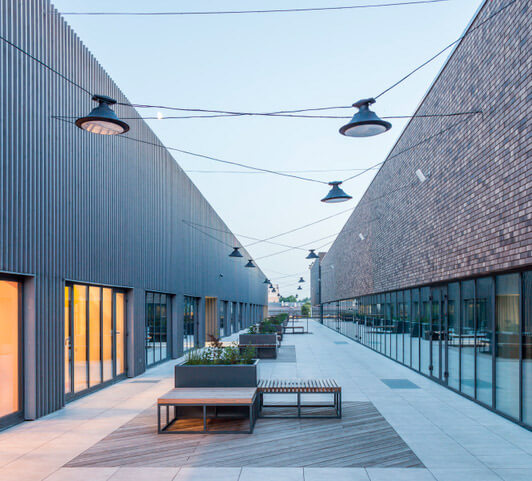 A shopping center with beautiful painted grey Lunawood facade in Ogmios City
OGMIOS CITY PUBLIC SPACE AND URBAN TRANSFORMATION
Ogmios City continues to delight and engage visitors as it exhibits its latest transformative step from under-utilized outlet center, to fully fledged and fully integrated city quarter. This enormous 12-hectare territory has been DO ARCHITECT'S project for oven ten years and it is still ongoing.
"Ogmios City is a playground for architects in a positive way. We call it urban transformation, because we have brought the idea that the spaces between the buildings are as important as the building's themselves", Sabina explains.
The changes can be seen and felt – Ogmios City is buzzing with people who now choose to spend their time in a recreational and commercial zone that embraces visitors with abundant and attractive public spaces that provide a good quality of urban life. Like the City, Ogmios City is forever a work in progress – it will continue to grow and evolve organically to greater heights like the city.
Lunawood is very well presented in Ogmios City as a Façade material in various buildings. There is a restaurant with untreated Thermowood façade, a shopping center with beautiful painted grey finish and even amazingly white oiled Thermowood façade in a Zoo building.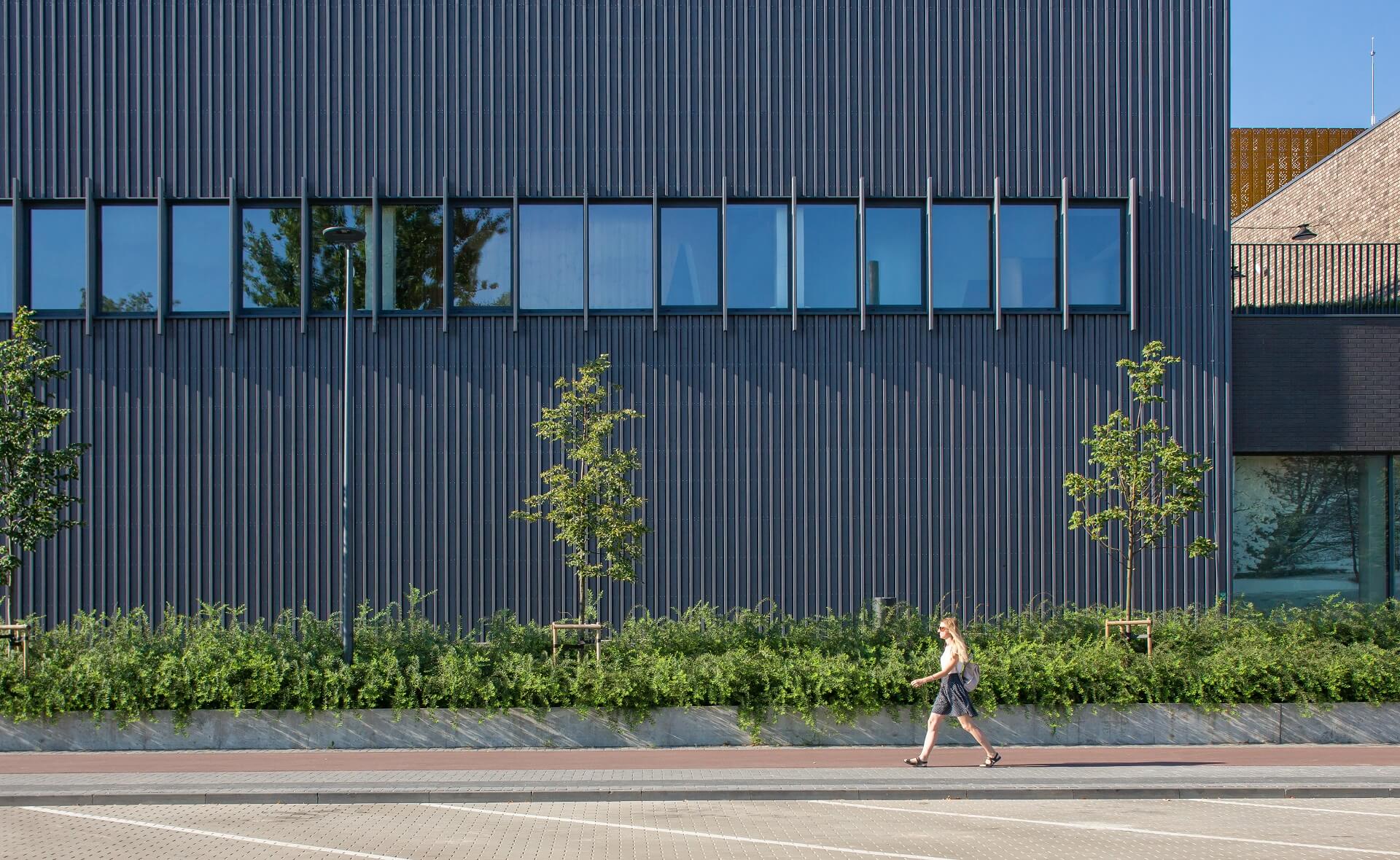 Ogmios City: A beautiful painted grey Lunawood facade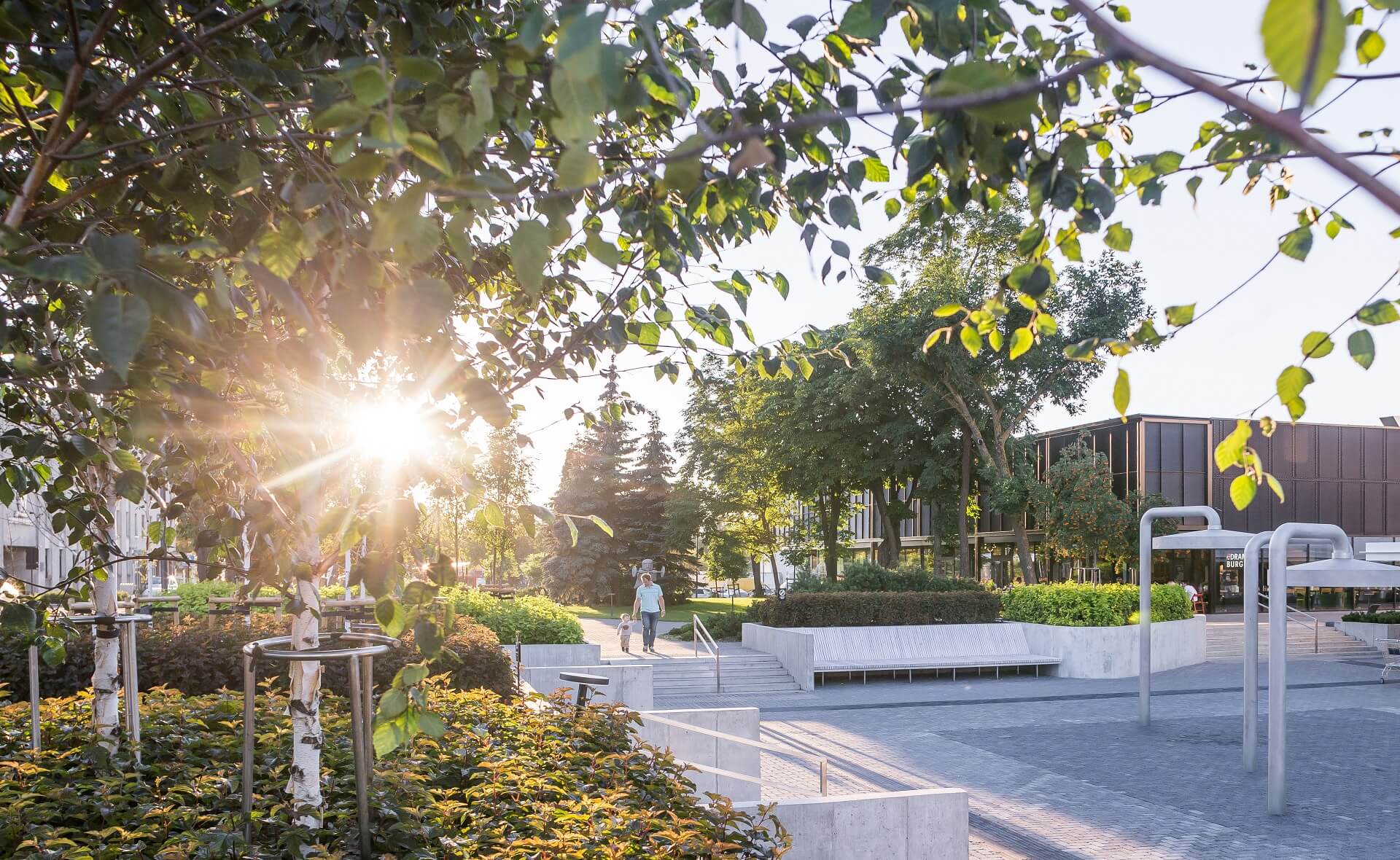 The spaces between the buildings are as important as the building's themselves in Ogmios City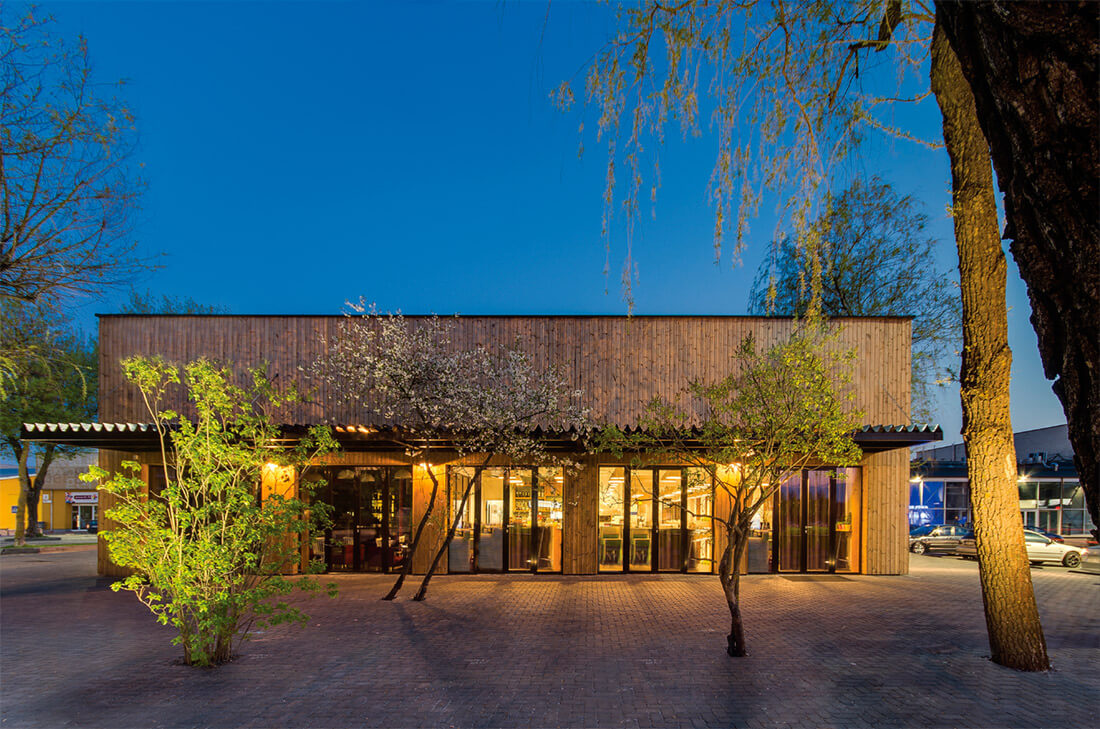 A restaurant finished with natural Lunawood exterior cladding
Read also
All projects