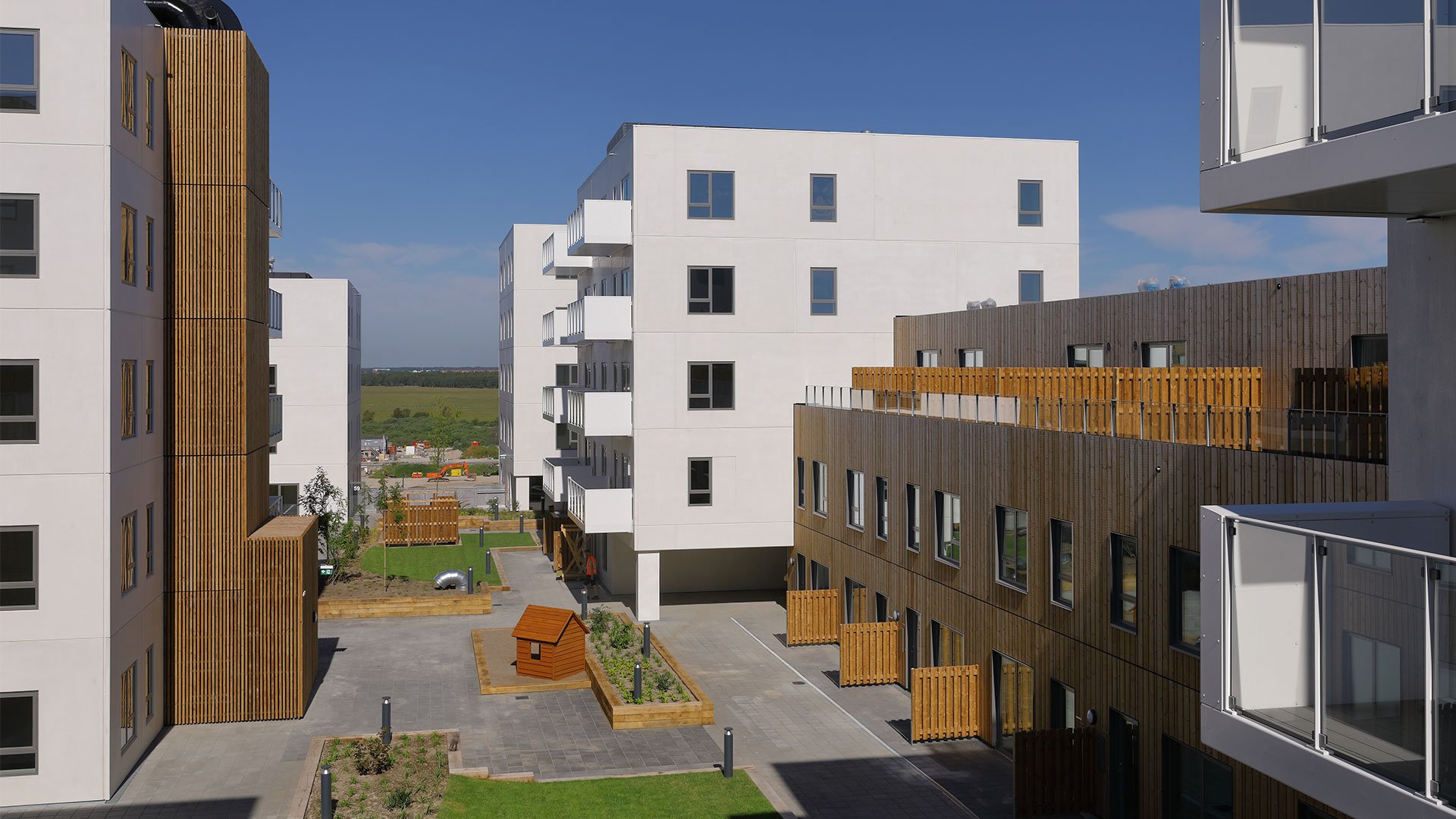 Location
Ørestad in Copenhagen, Denmark
Photos
Terkel Bo Grum-Schwensen, ©Bergsten Timber AS
Himmelbyen is said to be an apartment in the sky over Ørestad (in Danish: lejeboligen i himlen over Ørestad). It is an ultra-urbanization project with the aim to create a community inside a bigger scale of urban area. Himmelbyen's location has a big natural element, meadow, which the building complex replicates with sustainable products and environment.
Himmelbyen is a show case of new ways to densify the city. In the project the height of the building and different functions of the vertical city are utilized to invite more collective functionalism. Himmelbyen is a complex project with versatile functions and building materials, including fire protected Lunawood façade as eye-catcher. Himmelbyen stacks several of its functions on the same construction site. In doing so, it represents as an ultra-urbanization project referring especially to UN SDG 11.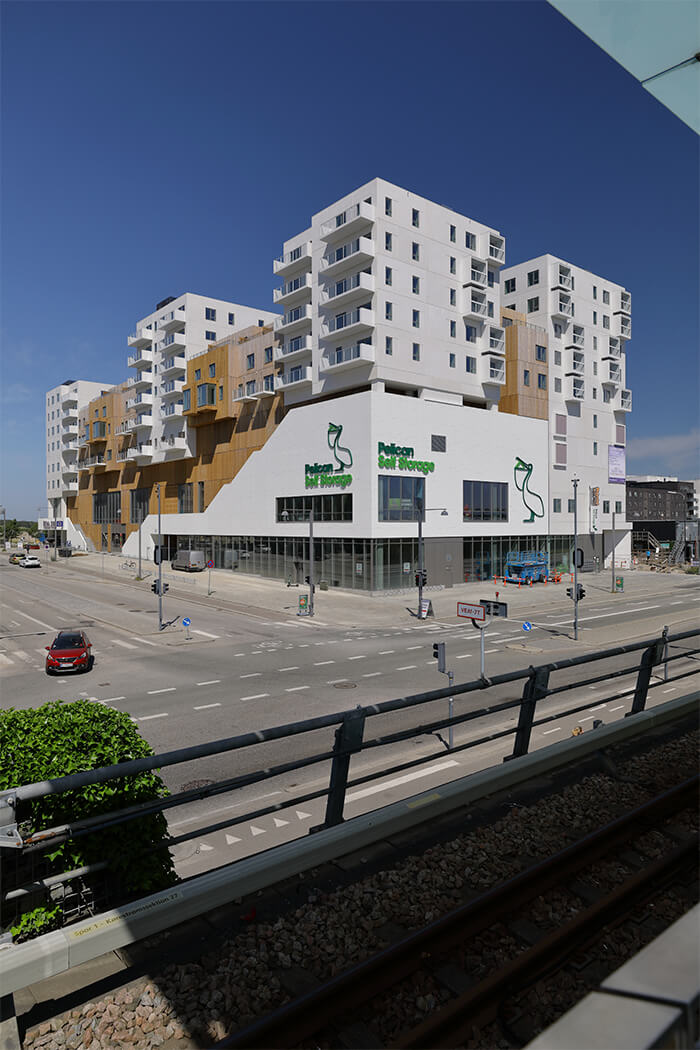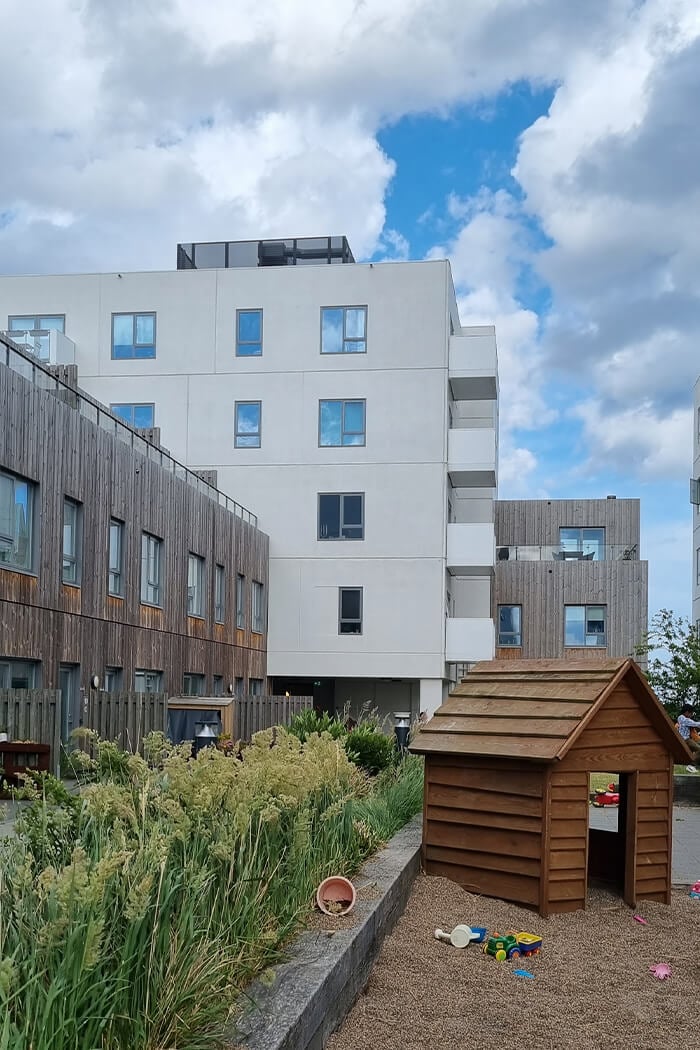 The buildings stand out in the area with a distinctive and eye-catching architectural expression. Himmelbyen's rental apartments soar above street level, creating a characterful skyline with varying building heights and materials. Dressed in white concrete with light-coloured facade panels and originally golden Lunawood cladding which have now started to turn naturally grey.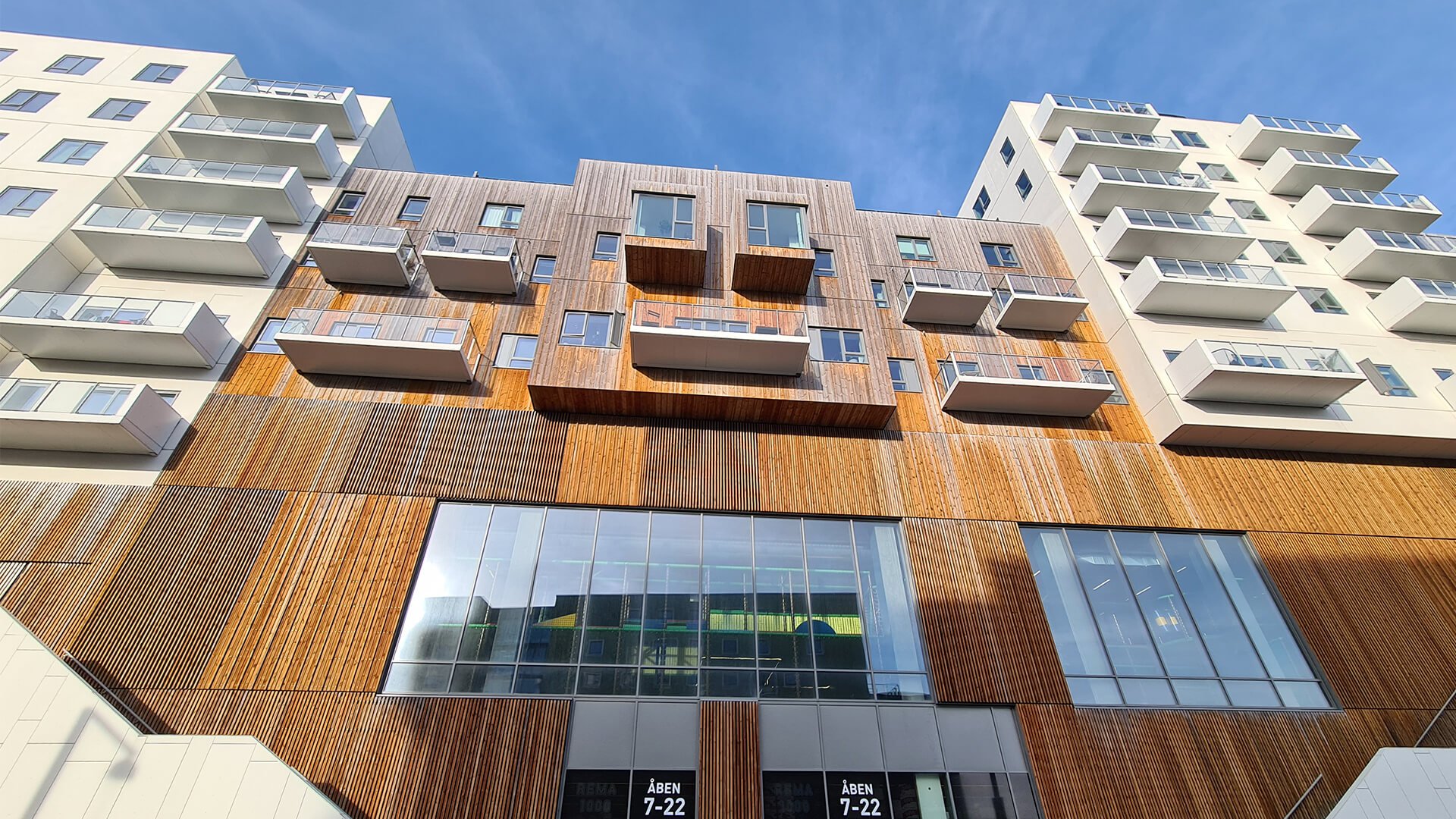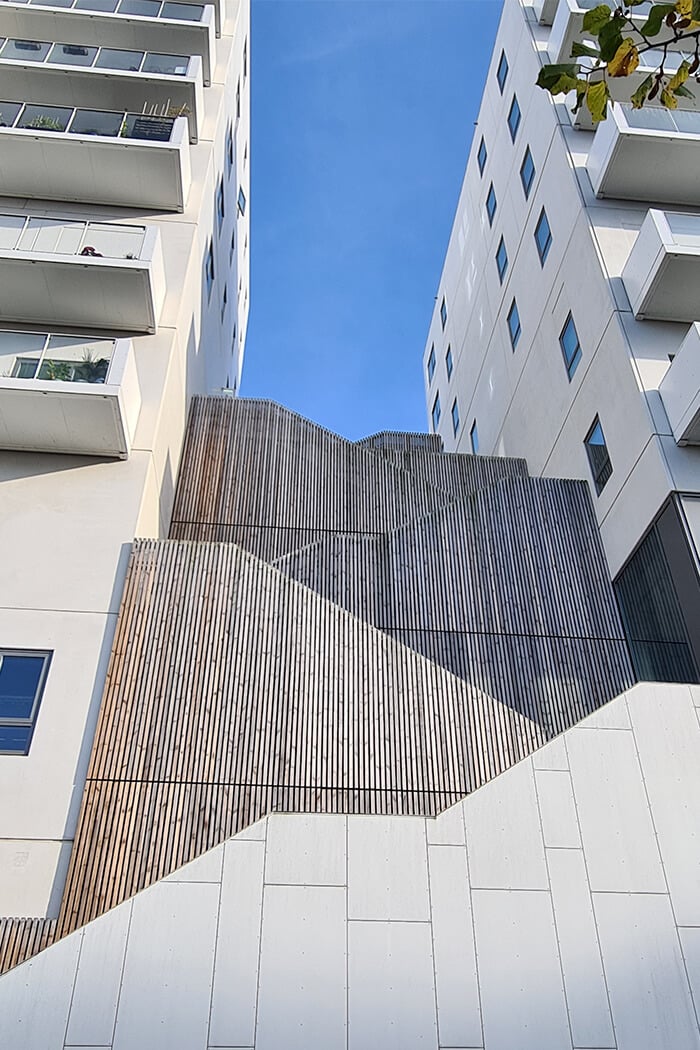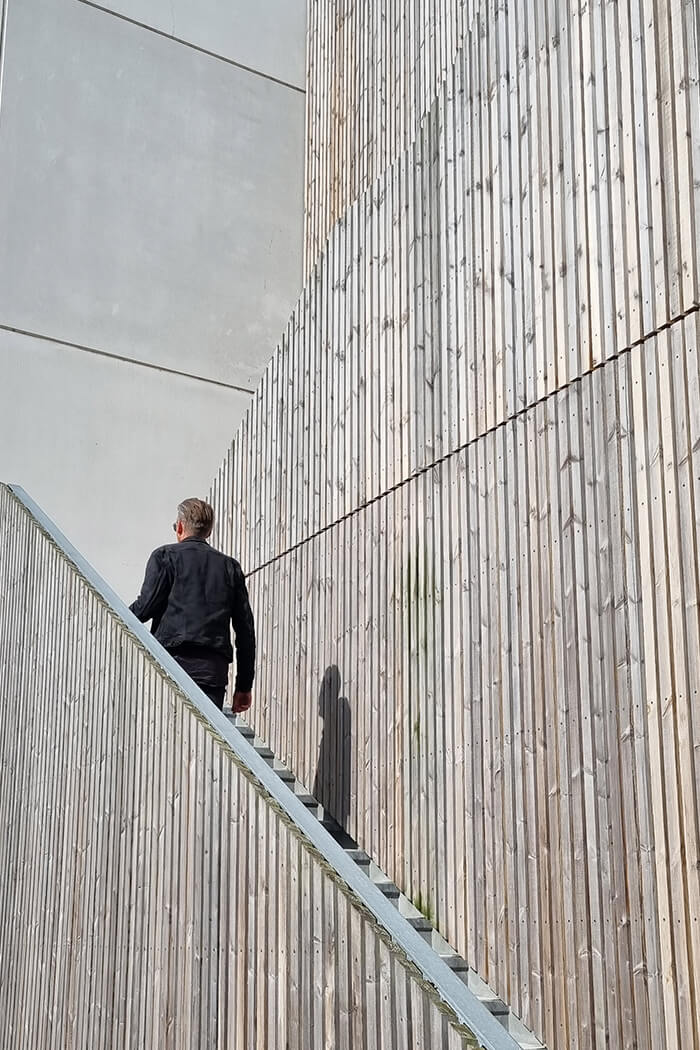 The homes are as elegant as a modern city in their heights – they catch the eye from below and hold it from above. The design philosophy was to bring the people living together to meet each other by guiding them into their homes through a shared garden. Shared gardens and entrances create a natural sense of security by allowing children to play safely outside together without constant supervision.
Fire Protected Lunawood products
Lunawood ThermoWood® products are available also as fire protected. This expands the possibilities of using Lunawood in sustainable architecture even further. Using the impregnation method, Lunawood ThermoWood® meets the required fire class B for the facade structures. Read more
Fire protection and delivery of Lunawood Cladding in Himmelbyen was conducted by Lunawood's official Partner in Denmark, Bergsten Timber A/S.