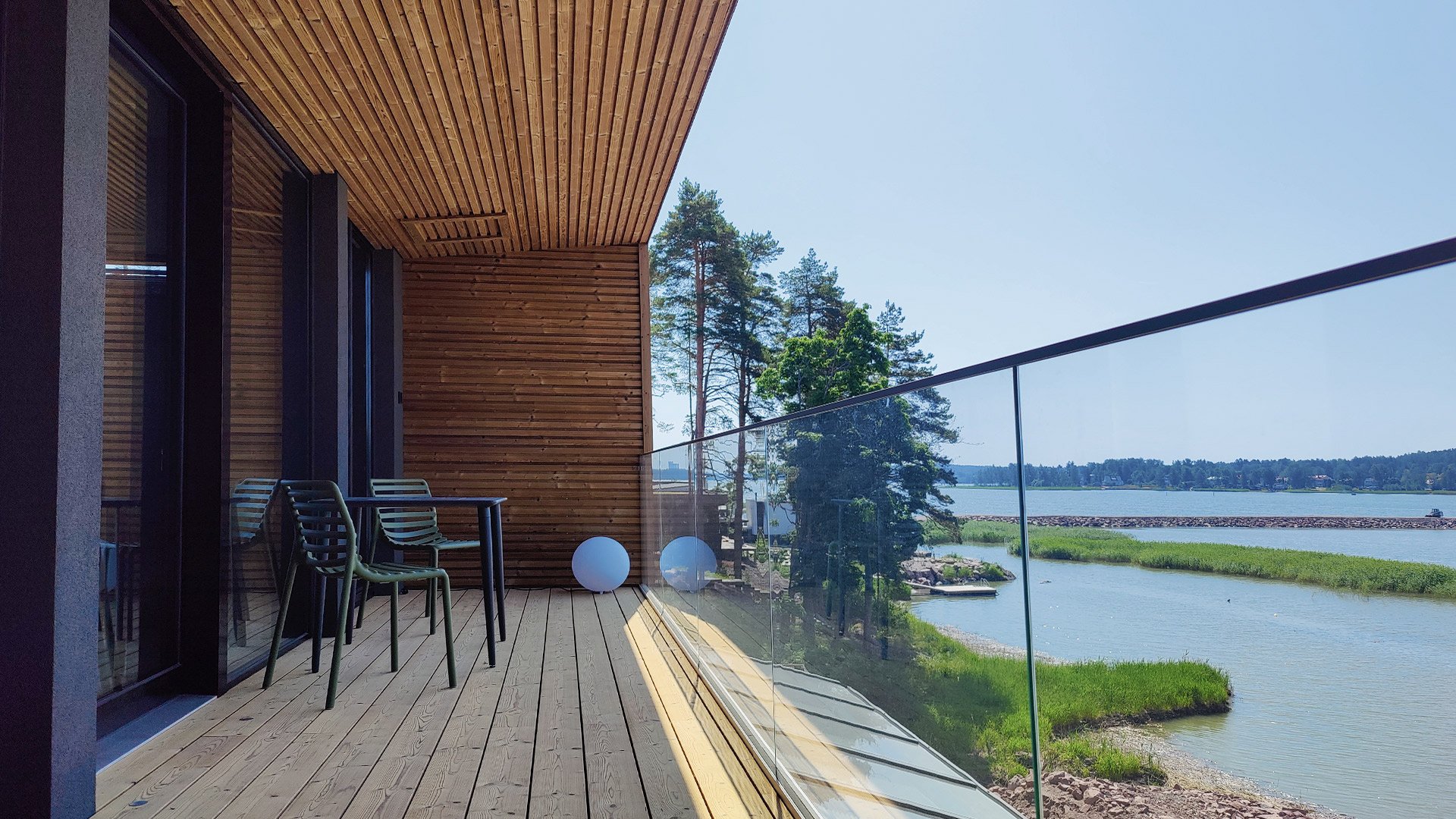 Architect
Maria Pennanen ja Riinamari Fagerström
Villa Kuningatar, a family home situated on the shores of Lohjanlahti, captivates with its modern architecture and material palette. The architectural design of the house draws influences from both Scandinavian and Japanese styles. The architecture of the house is softened by beautiful and natural wood surfaces.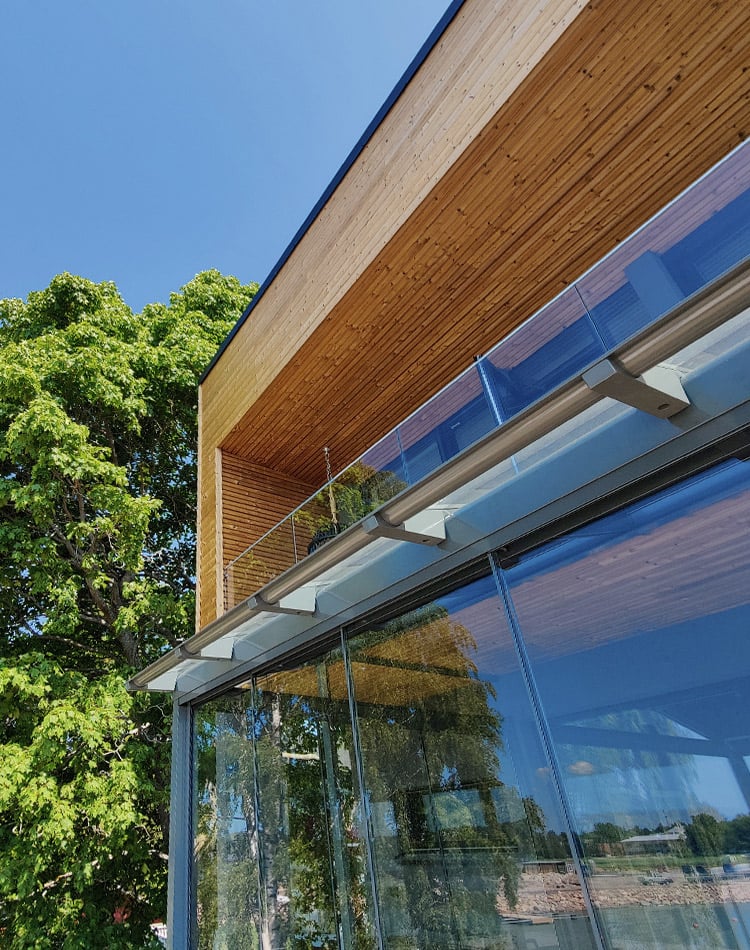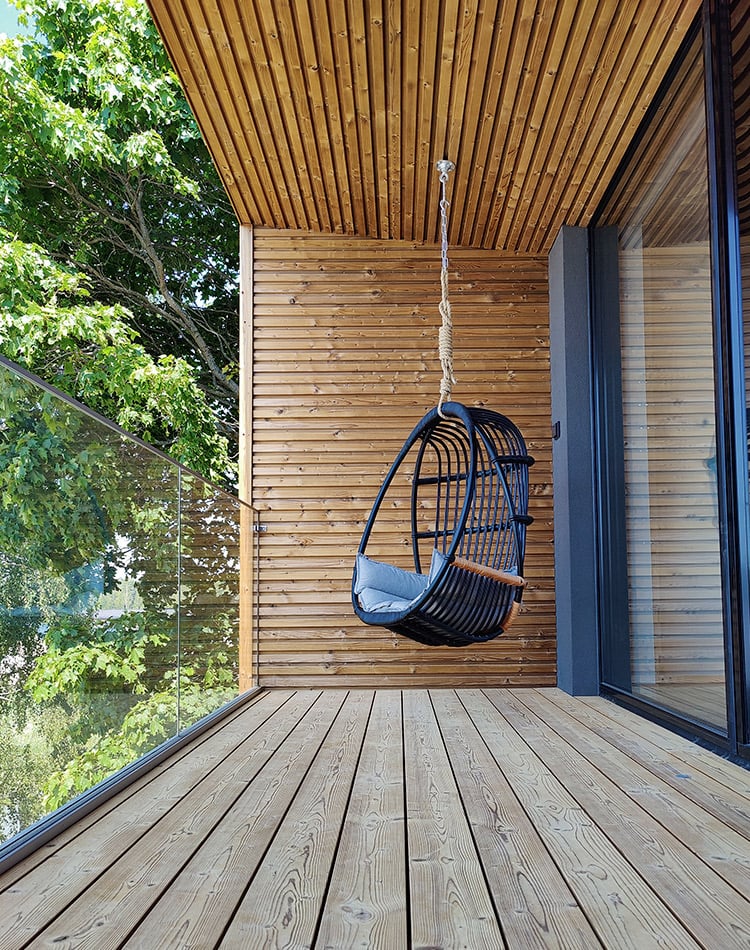 A Coastal Retreat with Natural wood surfaces
In the architecture of Villa Kuningatar, Maria Pennanen aimed to create a modern, simple mass that encapsulates the idea of two overlapping cubes. This concept is further highlighted by two distinctive material choices: the lower floor is plastered while the upper floor is clad with Lunawood.
Constructed by Jämerä Kivitalo, the house is situated on the shores of Loviisa Bay, with all living rooms affording splendid views of the sea. The first floor's living spaces extend onto the terrace through a broad window wall and a sliding door. In summer, lighting installed within the swimming pool lends additional vibrancy and color to the interiors. The tranquil bedrooms on the second floor come with their own wardrobes and bathrooms, as well as access to a Lunawood-covered balcony.
In front of the house lies a magnificent terrace featuring a recessed swimming pool, and closer to the beach, a boathouse and pier can be found.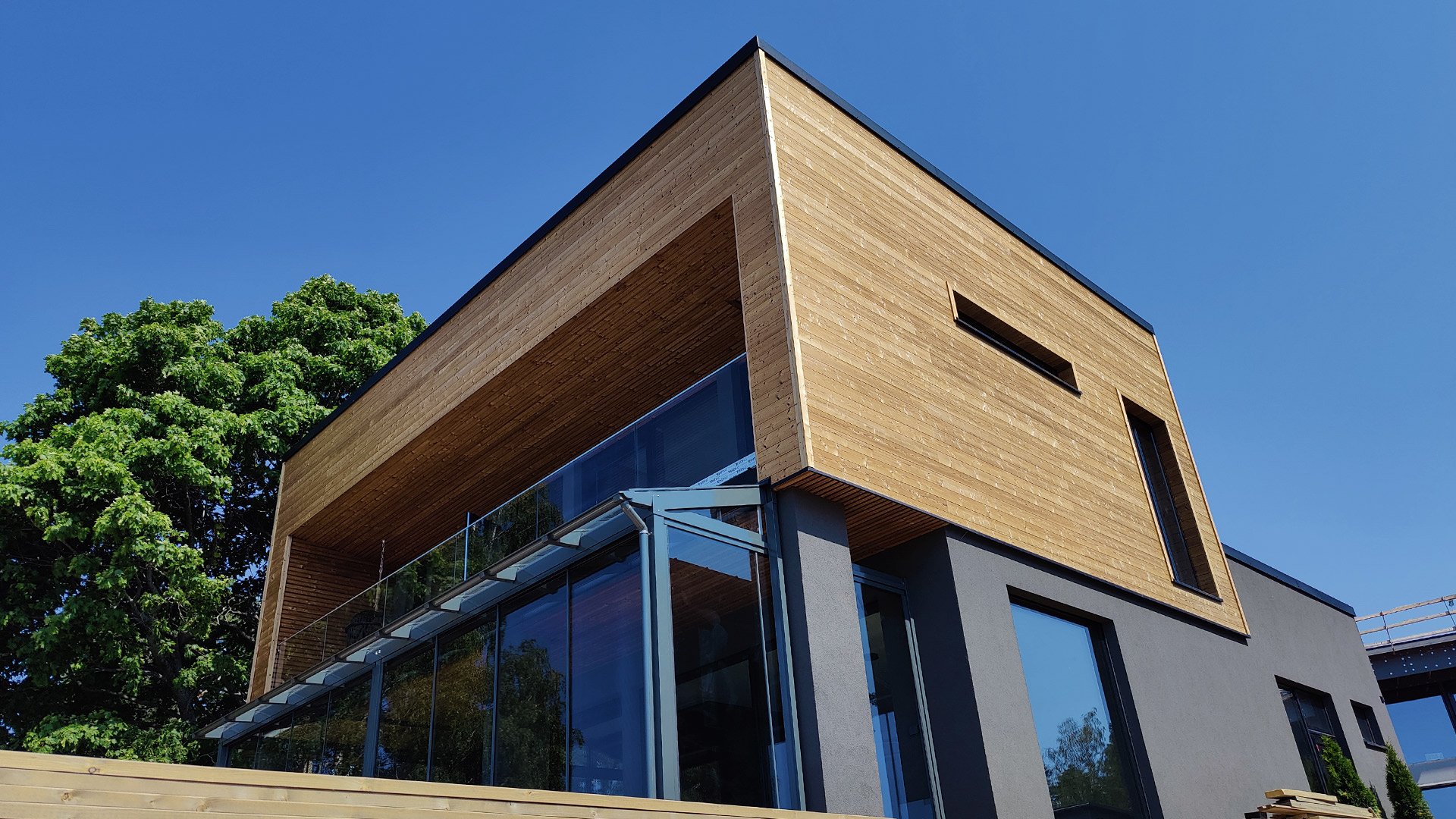 The same wood material both in the exterior cladding and on the balcony
The natural Lunawood surfaces bring softness and coziness to this modern home. The house's balcony is adorned with stylish Luna Duo 32×140 cladding by Lunawood, creating a slatted appearance on the wall and ceiling surfaces. For the balcony terrace, Lunawood's brushed spruce was chosen, its pleasing surface texture and beautiful wood grains enhancing the natural ambiance.
The exterior cladding of the upper floor features a stylish Luna Trim 32×142 panel, which is attached with hidden fastening. The material used for the panel is certified, thermally-treated Nordic spruce, known for its exceptional resistance to humid air.