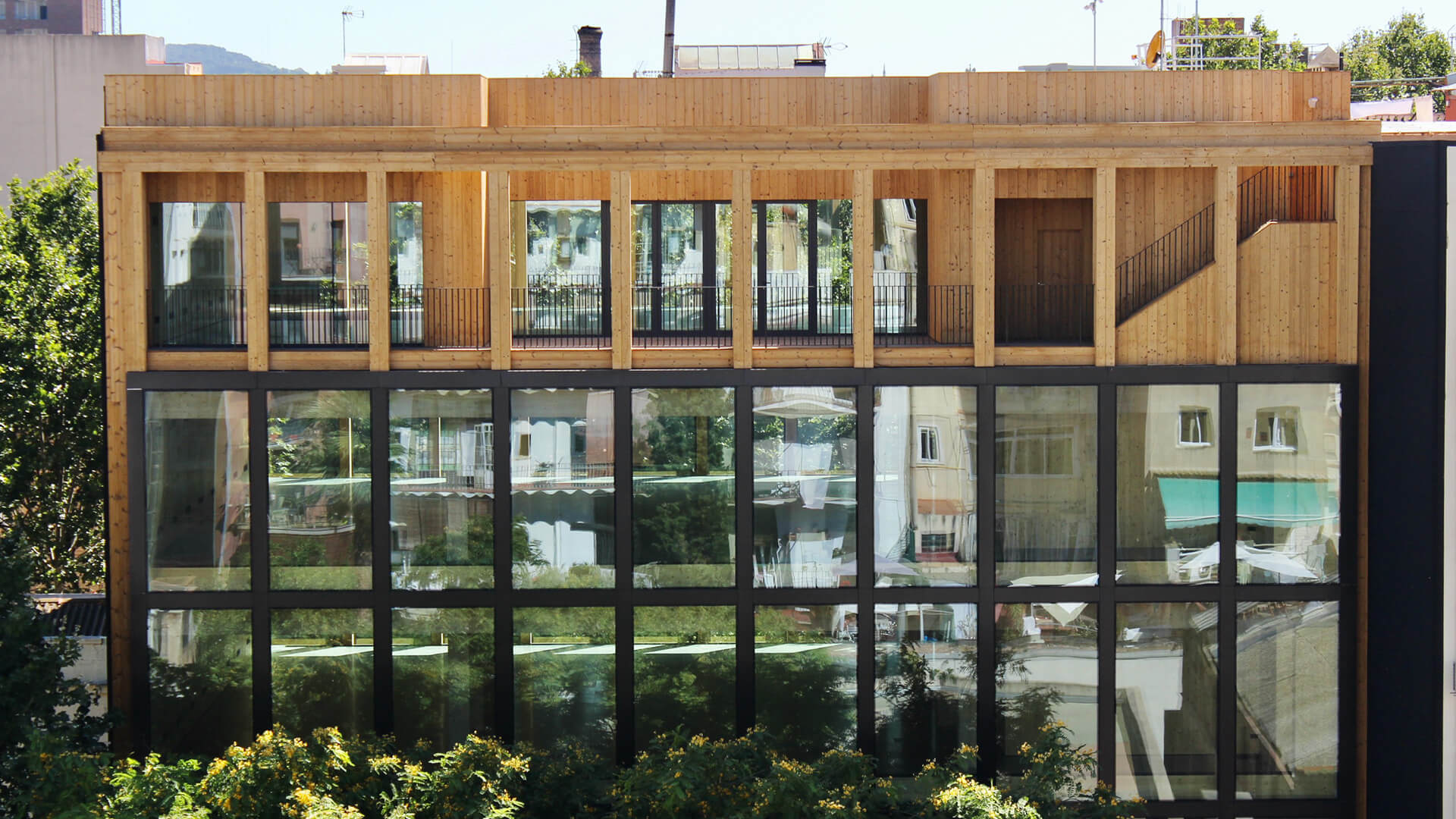 Architect
Ballarin & Grinyó
Location
Barcelona, Spain
Photos
Julieta Collado (for Ebanistería Gomar)
Wittywood is the first office building built entirely in wood (in Spain), at 42 Llacuna Street, in the heart of the 22@ district of Barcelona. A new project with author's design, which gives rise to the future of new workspaces, with top quality finishes, latest innovations in sustainability and technology, totally efficient on surfaces, and with a great luminosity in all its spaces.
A building of 4,100 m² equipped with the latest technologies in one of the most dynamic and projected environments in Barcelona that has been executed exclusively in wood, creating a natural work environment focused on the well-being of the user. These aspects allow the building to obtain LEED Platinum and WELL Platinum ratings.
The building features Luna Layer exterior cladding with a brushed surface.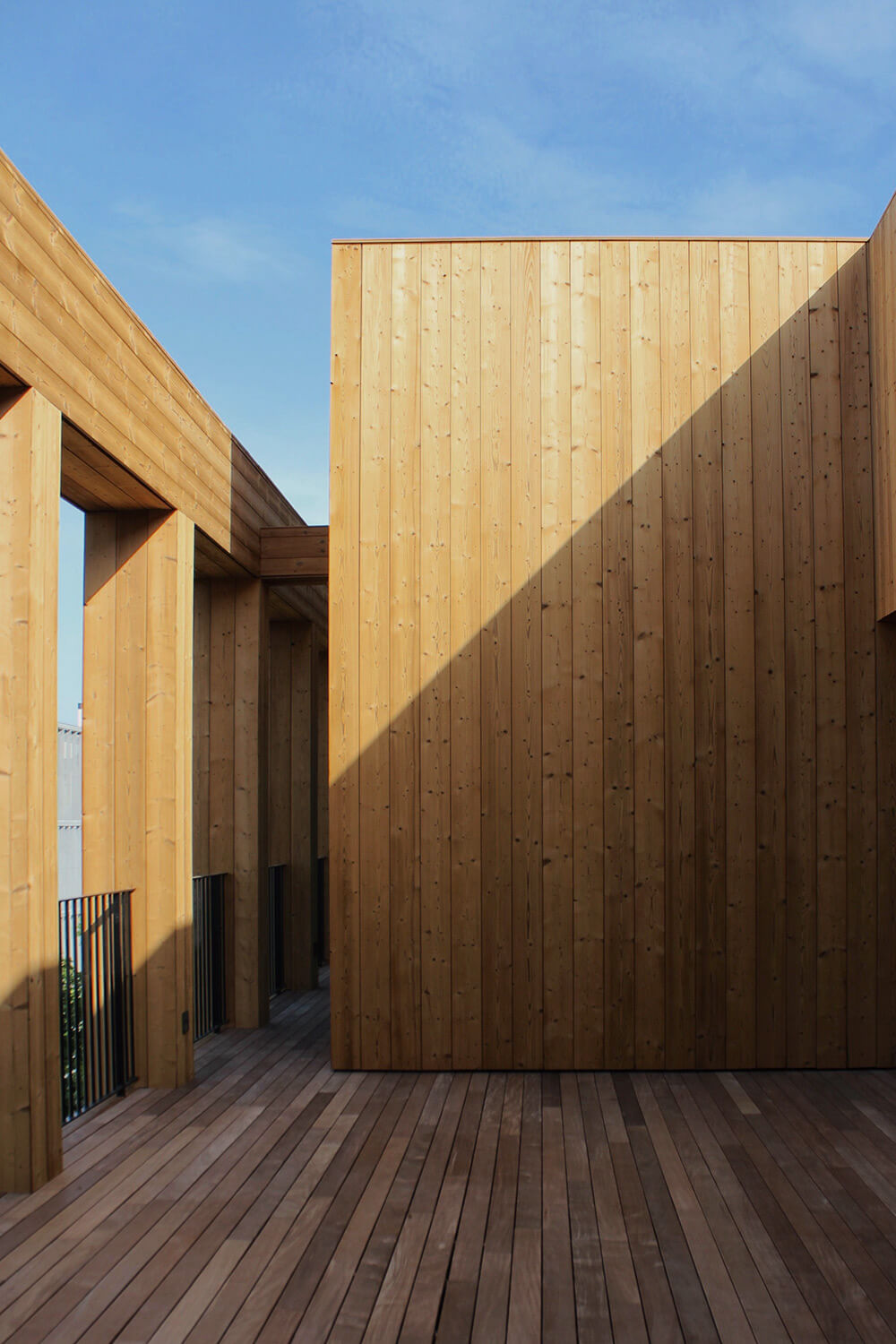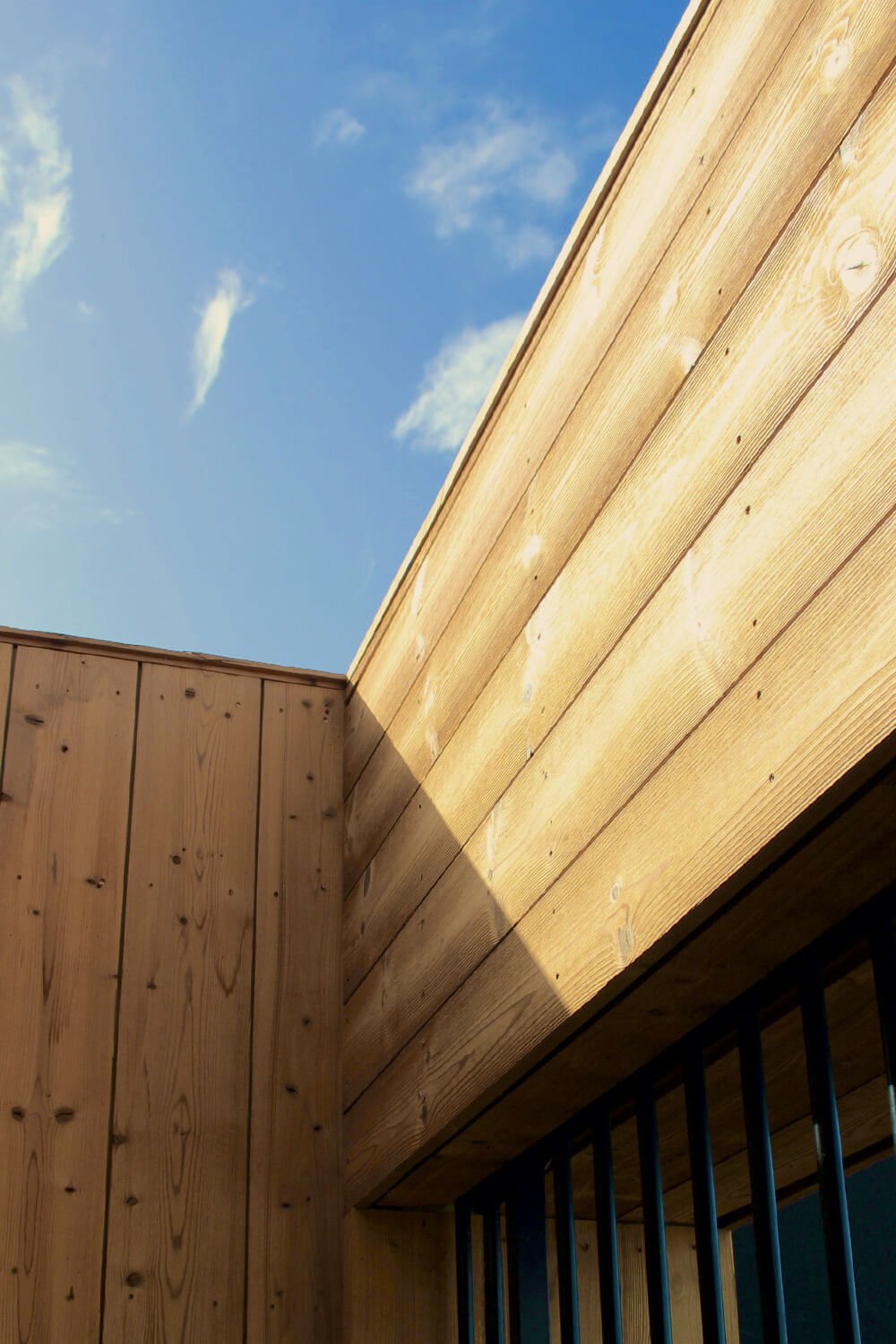 The structure of the building is made of Cross Laminated Timber and Glued Laminated Timber, as the objective was to get a very low ecological footprint for the building. For the same reason, wood was also used in the exterior. Lunawood Thermowood was chosen for its' great dimensional stability as well as natural durability. Luna Layer, with a brushed surface, gives the building a very fresh, and still modern look and it brings a bit of nature to the urban landscape.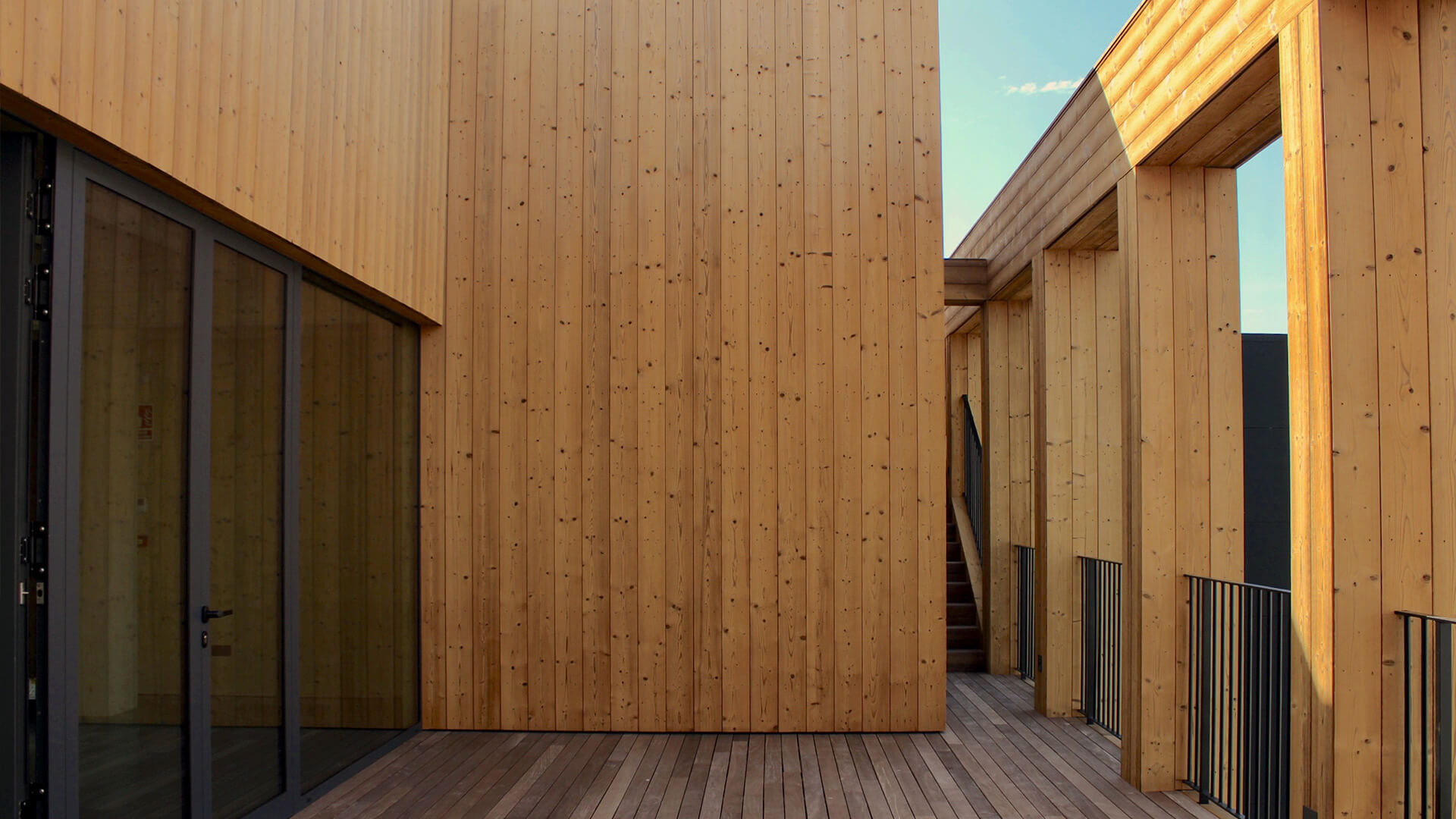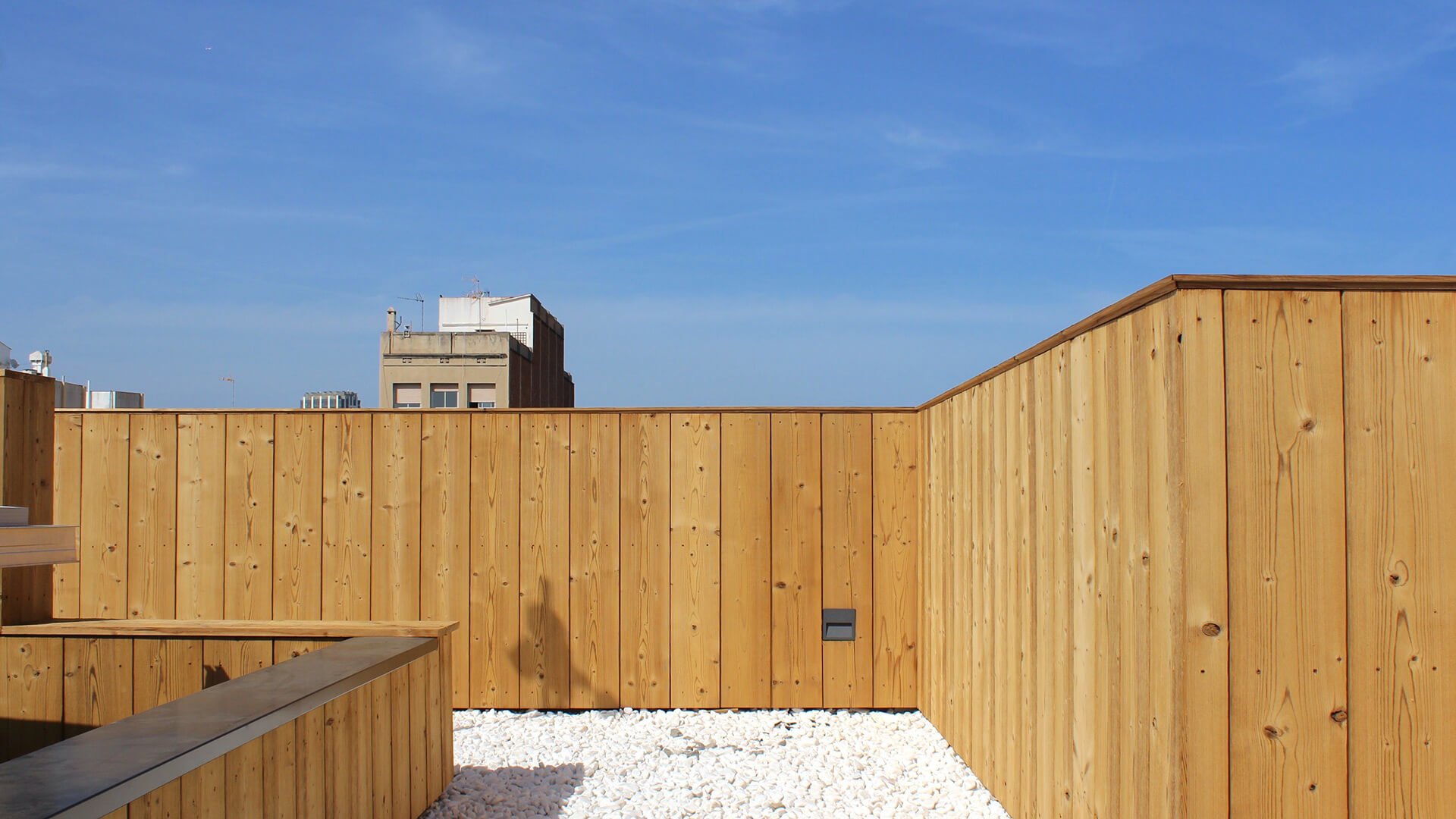 Installer company: Gomar Ebanistas