Lunawood Thermowood Spruce decking enchanted Honka Haiku – The Japanese atrium courtyard was chosen as the best at the Naantali housing fair
Visitors to the summer 2022 Naantali housing fair could choose their favorite house and yard, just like in previous years. According to visitors, the best yard was found at Honka Haiku, which creatively combines Scandinavian and Japanese.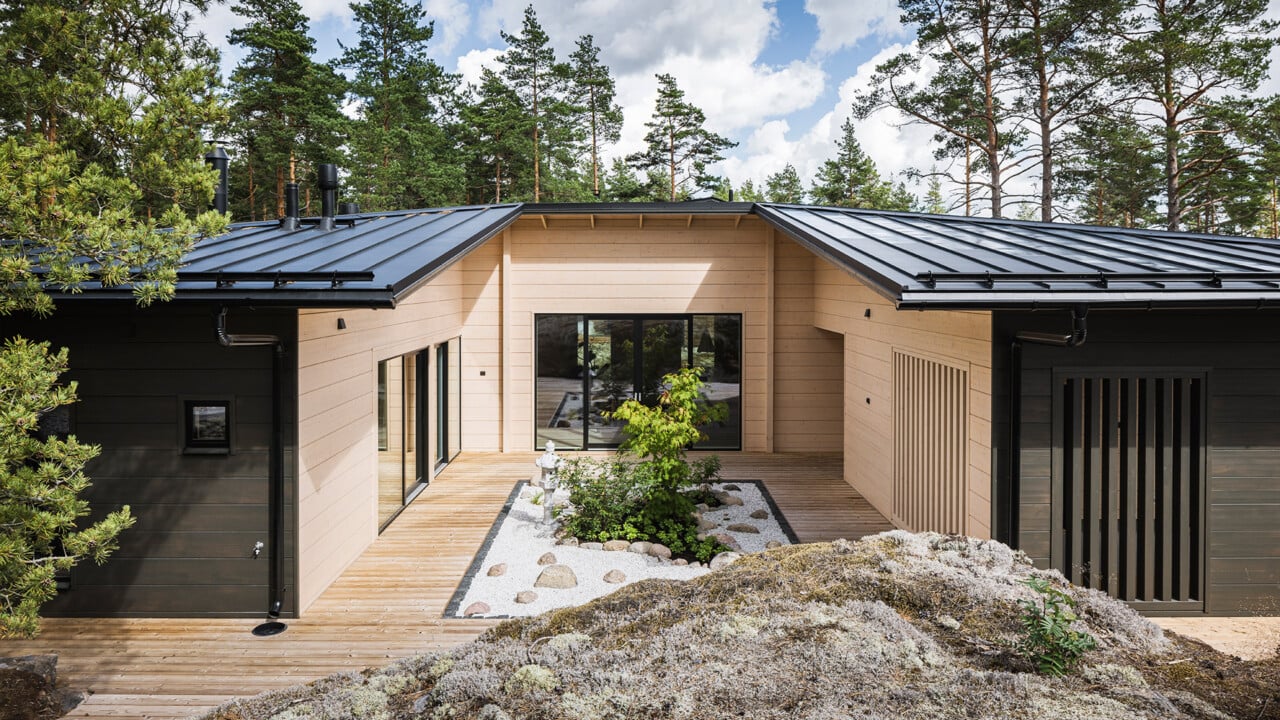 Respect for nature was one of the main themes in Naantali. The yards were mainly the forest ground and rock, typical of island nature. In many homes, large terraces were eye-catchers.
Honka Haiku's courtyard with its decking stood positively out at the fair. The garden designed by landscape architect Asako Hashimoto brought a breath of harmony and peace to the whole residence. The garden's main attractions are a traditional Japanese water theme and a Lunawood Thermowood decking that goes around the entire house, from which you can enjoy the scenery. The visitors felt that atmospheric, calming and sheltered atrium courtyard to complete the whole.
In the Honka Haiku Luna SHP Profix 3 32×166 decking boards were selected as decking material due to its beautiful appearance, ecology, and easy maintenance. The decking boards have a beautiful, brushed surface that emphasizes the grain of the wood and brings a lively look to the terrace. Over time, the terrace becomes completely gray due to the weather and merges even more strongly with the surrounding rocky landscape.
Thermally modified Finnish spruce is a responsible alternative to Siberian larch, because its dimensional stability is better than larch, but in appearance the wood species are very similar to each other.