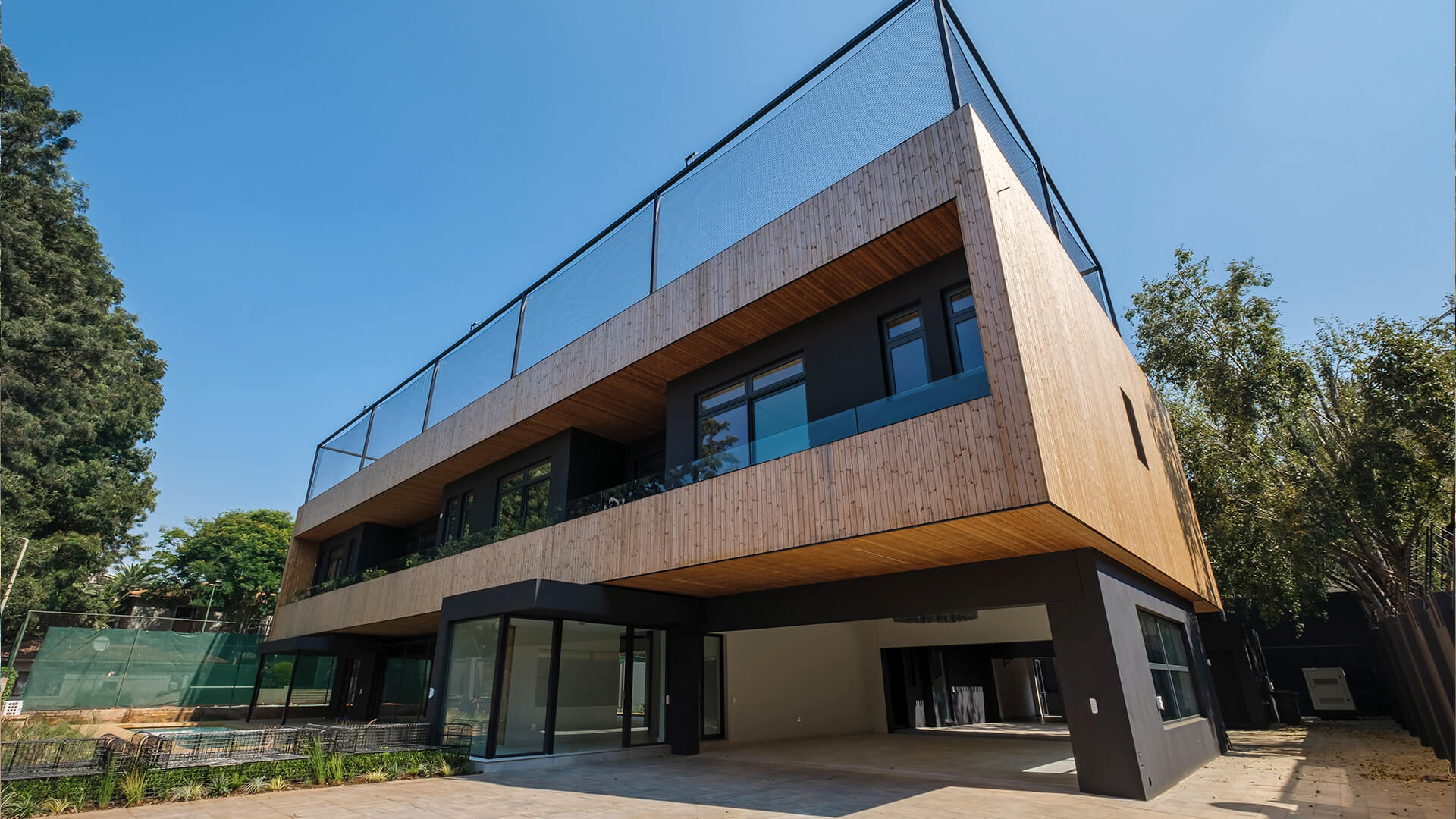 Architect
Urbanstone Architecture
Location
Johannesburg, South Africa
The private house is located in one of the prime areas in Sandton Johannesburg. The house features Lunawood Thermowood cladding and decking which are running around the house, giving it an architectural yet natural look. The unique detail of this house is the football court covering the entire roof.  From the second floor windows and roof, one can have a direct view for The Wanderers Golf course. Lunawood has been left untreated for this project, but the initial idea is to keep original Lunawood colour so that Lunawood features operate as a statement that can be seen from far.
Lunawood Thermowood is an increasingly popular exterior cladding material in South Africa, as it performs well and keeps its shape even in hot and variable climates.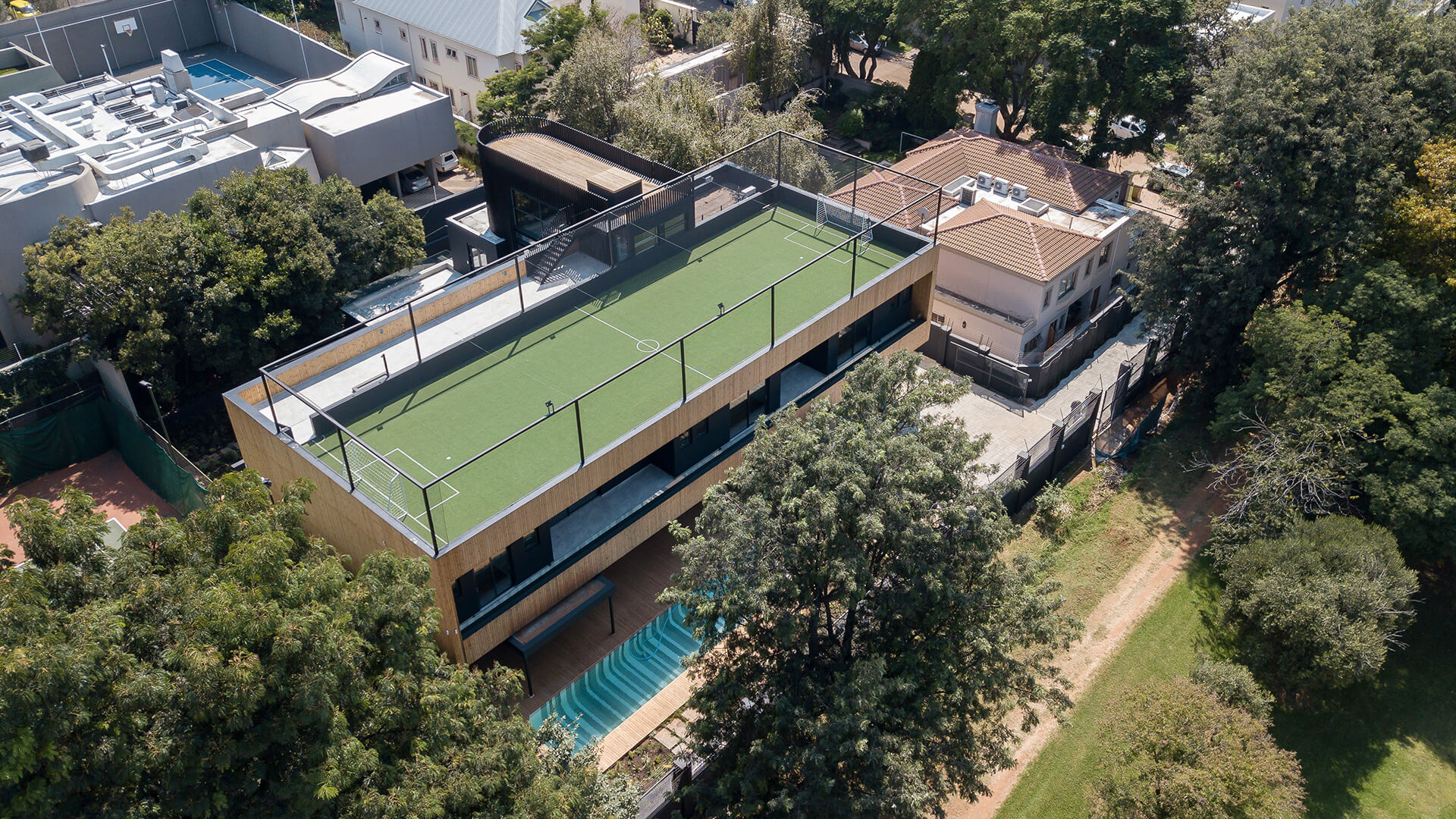 Lunawood's two Thermowood profiles have been used in this project: Luna SHP 19×92 on the facade and Luna SHP 26×92 for the decking. Using the same wood material on the facade and terrace gives the project a uniform look.