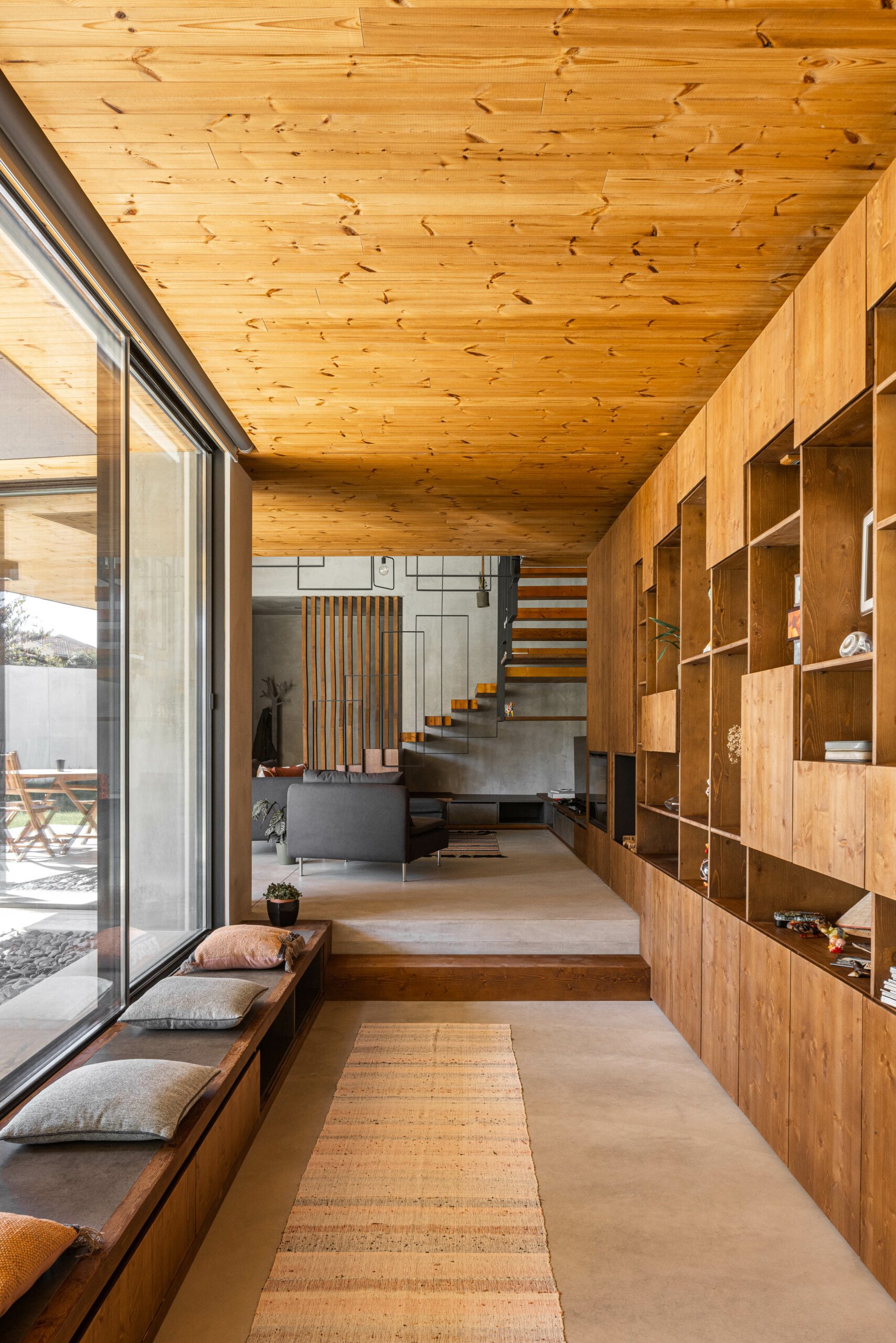 Indoor environments significantly influence our well-being, with 88% of our time spent inside in western countries. Utilizing natural wood panels, such as Lunawood ThermoWood®, has been proven to reduce stress and positively affect behavior and social perceptions.
Internationally, research in countries like Norway, Austria, Japan, and Canada has consistently highlighted the health benefits of wood in interior design. Wood panels, especially when used as in interior spaces, enhance both the aesthetics and well-being. (source: Wood Information | Indoor Air And Healthy effects of Wood Use, Health effects of wood surfaces indoors – research results puuinfo.fi. Read 26.10.2023)
Photo above: Casa 15 by AM-arqstudio, Photographer: Ivo Tavares Studio
Knots are part of the natural wood
The tactile feel of wood is pleasant and calming, making it a desirable material today. The trend has shifted towards showcasing wood's natural characteristics, such as knots, rather than covering them with paint.
Lunawood stands out for its rich brown color, unique knots, natural scent, and modern design, making it perfect for wood panel feature walls, 3D Wall Cladding, and other interior design applications. It's easy to assemble, durable, and a safe and sustainable choice for indoor spaces.
This article showcases the innovative uses of Lunawood ThermoWood® in creating striking and beautiful surfaces for walls, ceilings, bathrooms, and saunas around the world.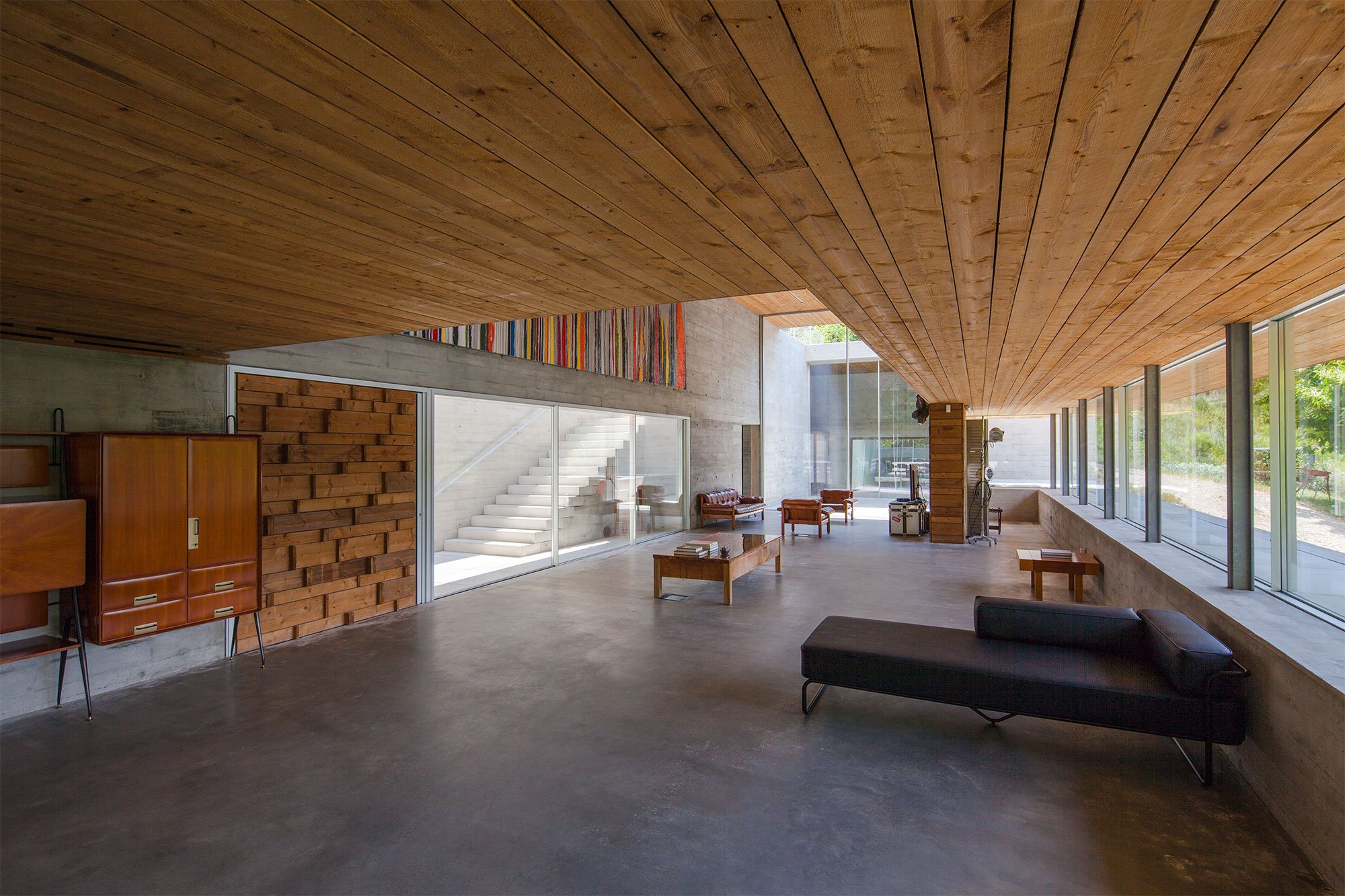 Uniform flow from inside to outside
Lunawood ThermoWood® is suitable for both indoor and outdoor applications, a feature not commonly found in many other wood materials. Suitable for a variety of applications, the chemical-free Lunawood cladding and battens excel in facades, interiors, and other decorative purposes. The elegant natural wood panels, a popular choice for ceiling installations, create a seamless transition from indoor to outdoor spaces, fostering a welcoming and warm ambiance. The products, designed and produced in Finland, reflect the subtle elegance and practicality of Nordic design.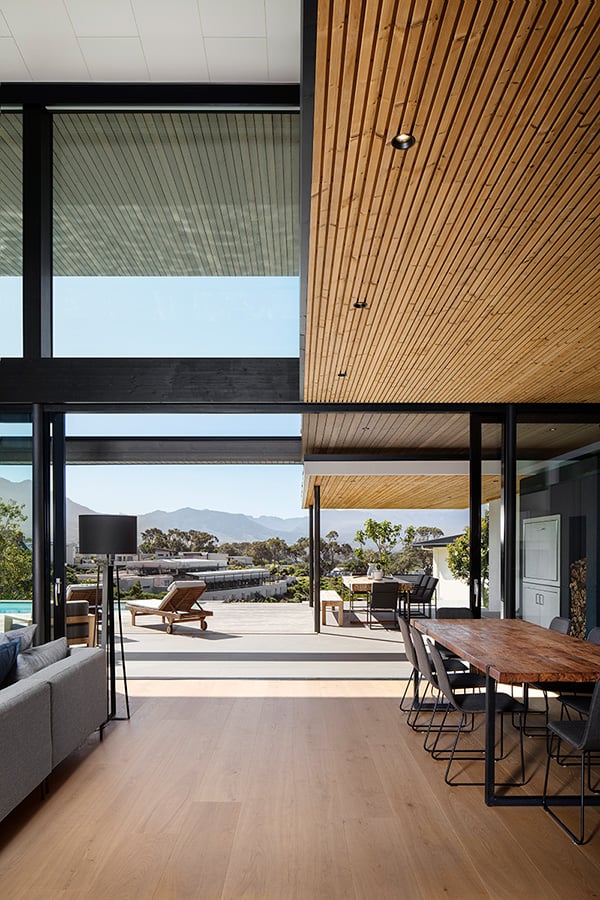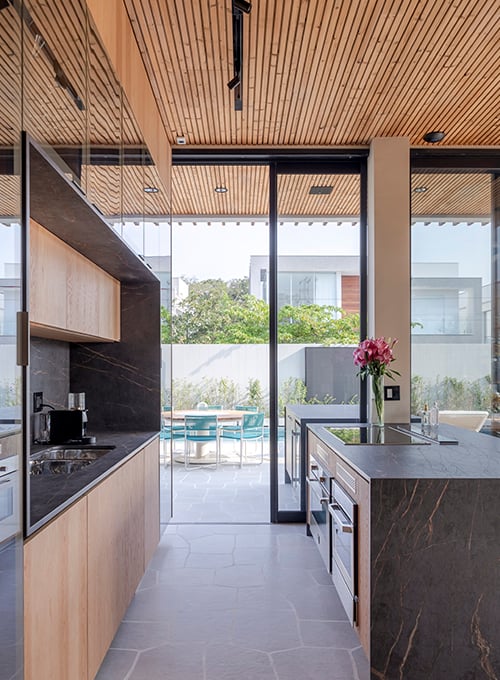 Natural Wood Battens Add a Touch of Contrast
Lunawood's battens stand out as our most versatile product type, offering numerous possibilities for creating unique effect surfaces. These battens serve multiple purposes, from dividing spaces to adding a layer of contrast to flat surfaces. Crafted from lightweight ThermoWood®, they are available in a broad selection of sizes and lenghts.
Discover the extensive batten range here: Lunawood ThermoWood® Battens
Natural Wood Panels Bring Nature Indoors
As urbanization continues to surge, there is an increasing desire to bring a touch of nature into our living spaces, aligning with our mission to bridge the gap between nature and urban living. While wood panels have become a more popular element in interior design, chemical-free options that can resist water and heat effectively are limited. Lunawood sets itself apart in humid conditions such as spas and bathrooms, thanks to its dimensional stability. Moreover, the smooth and gentle texture of Lunawood ThermoWood® is crucial for a pleasant tactile experience.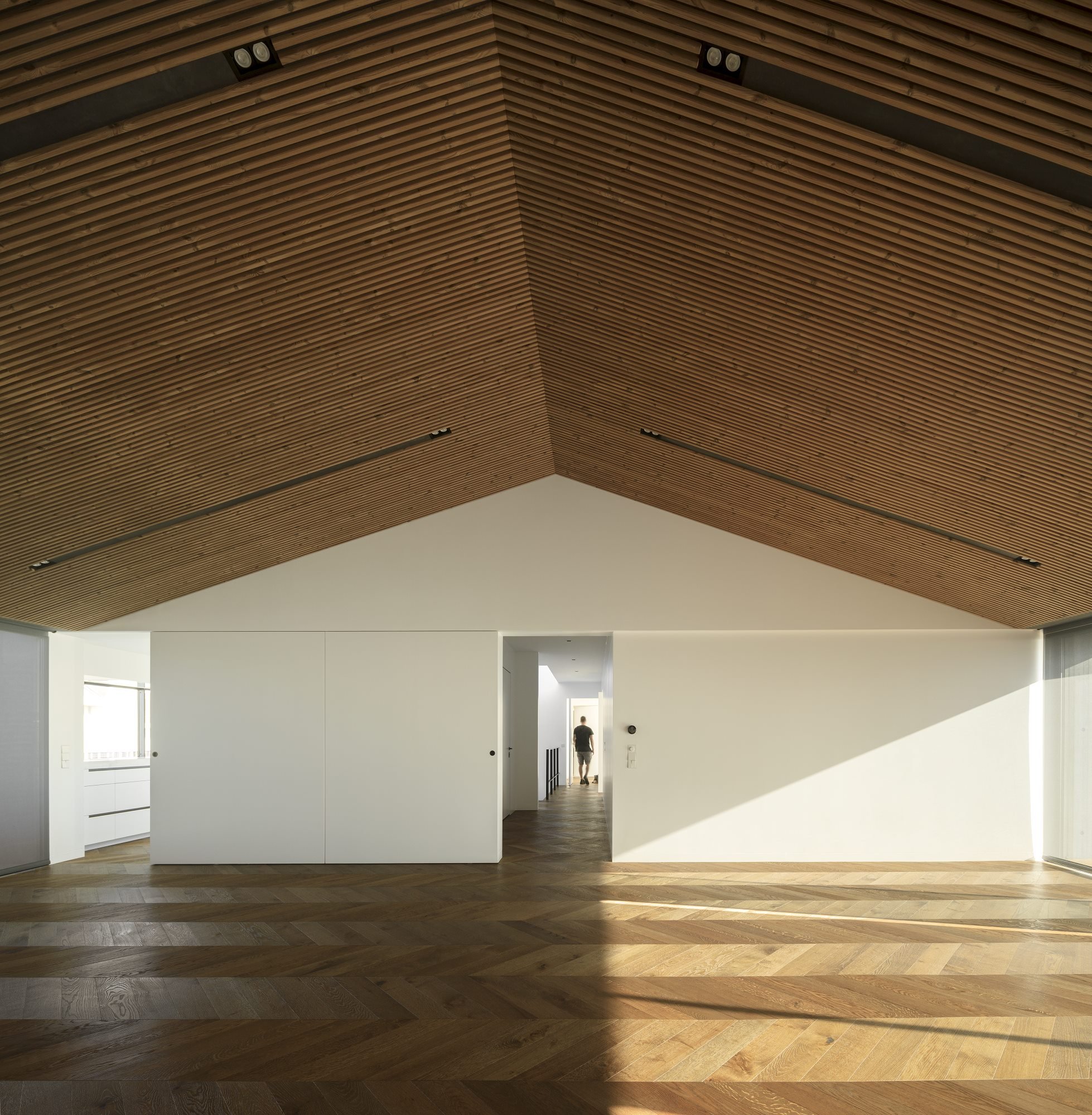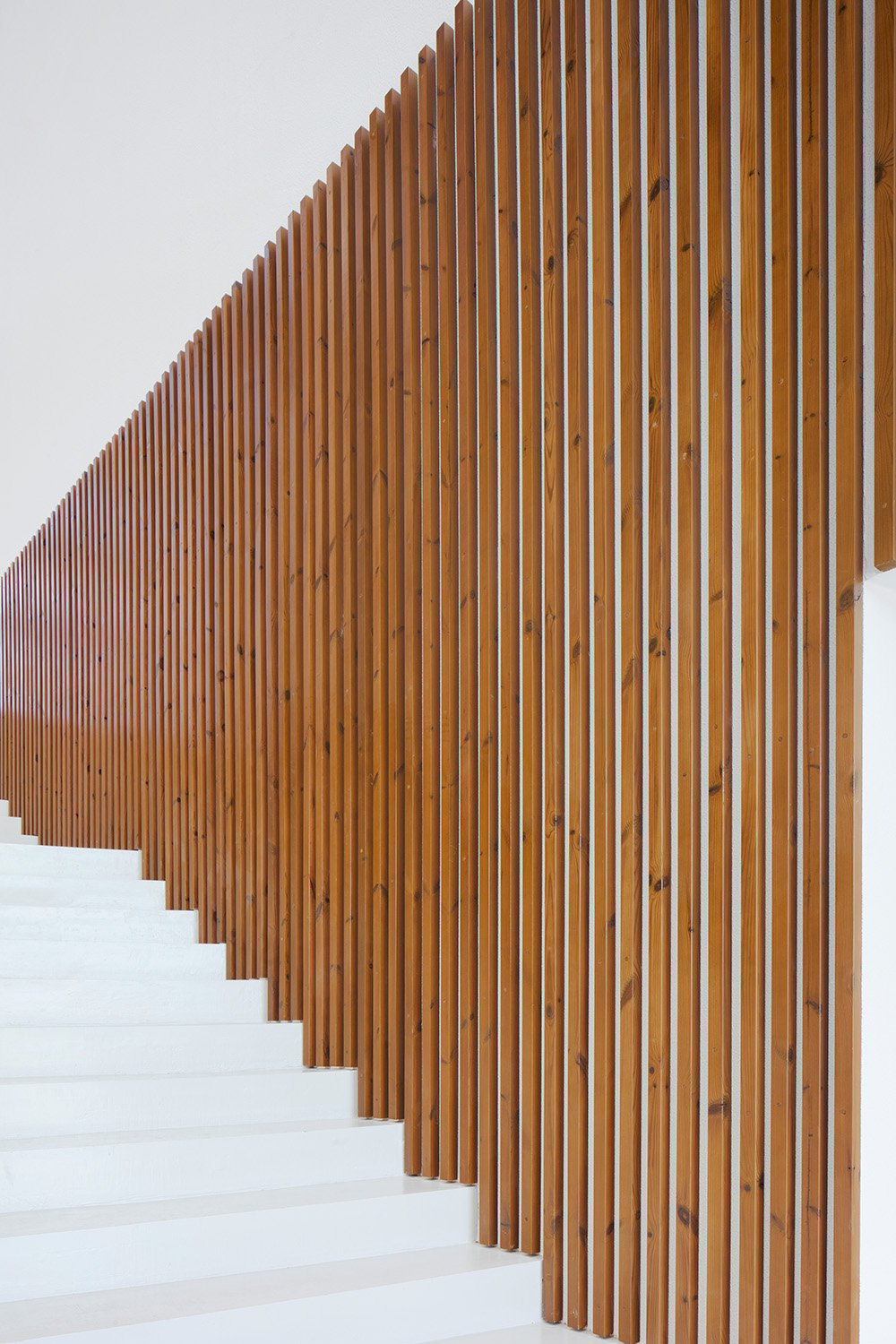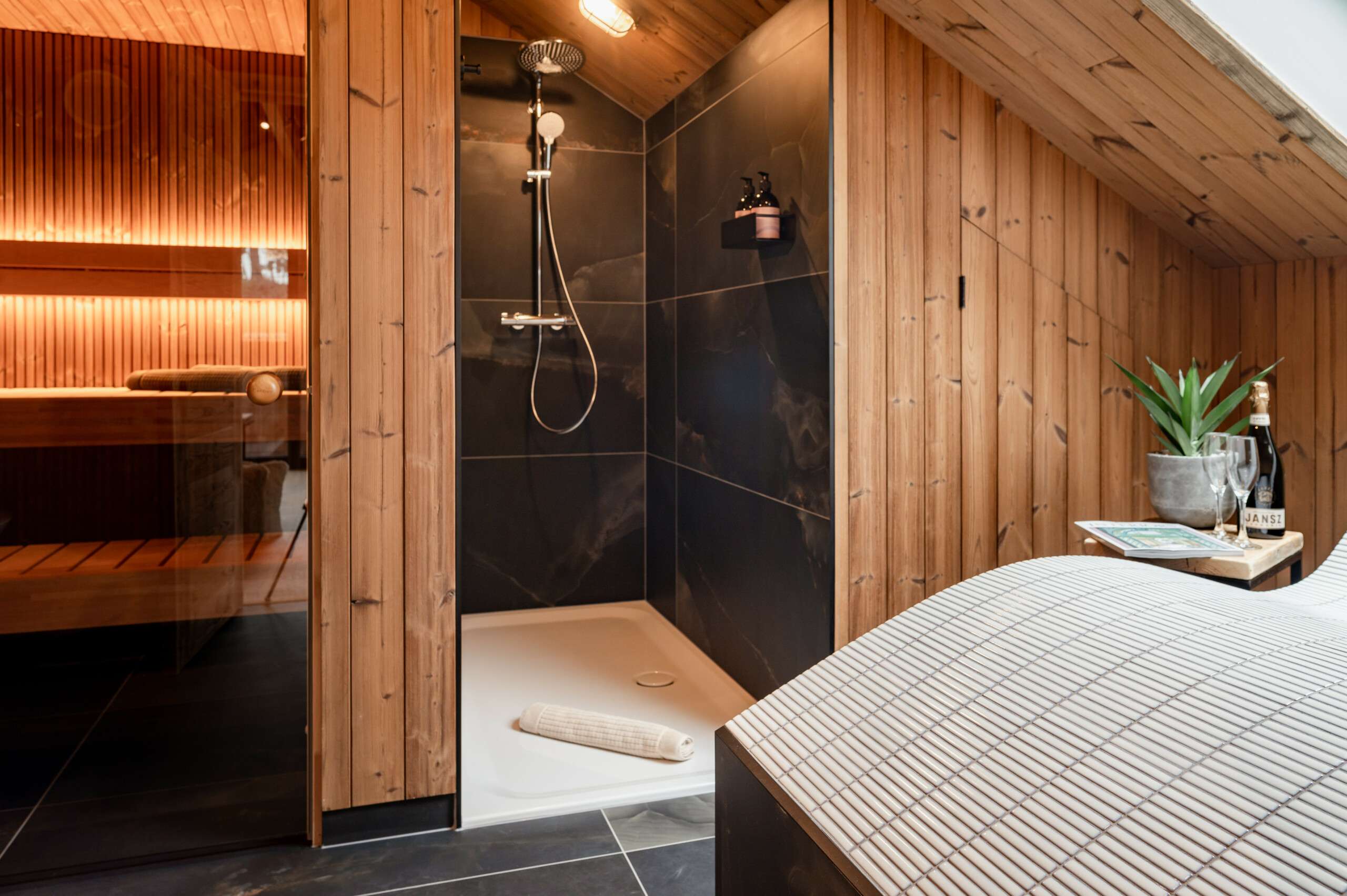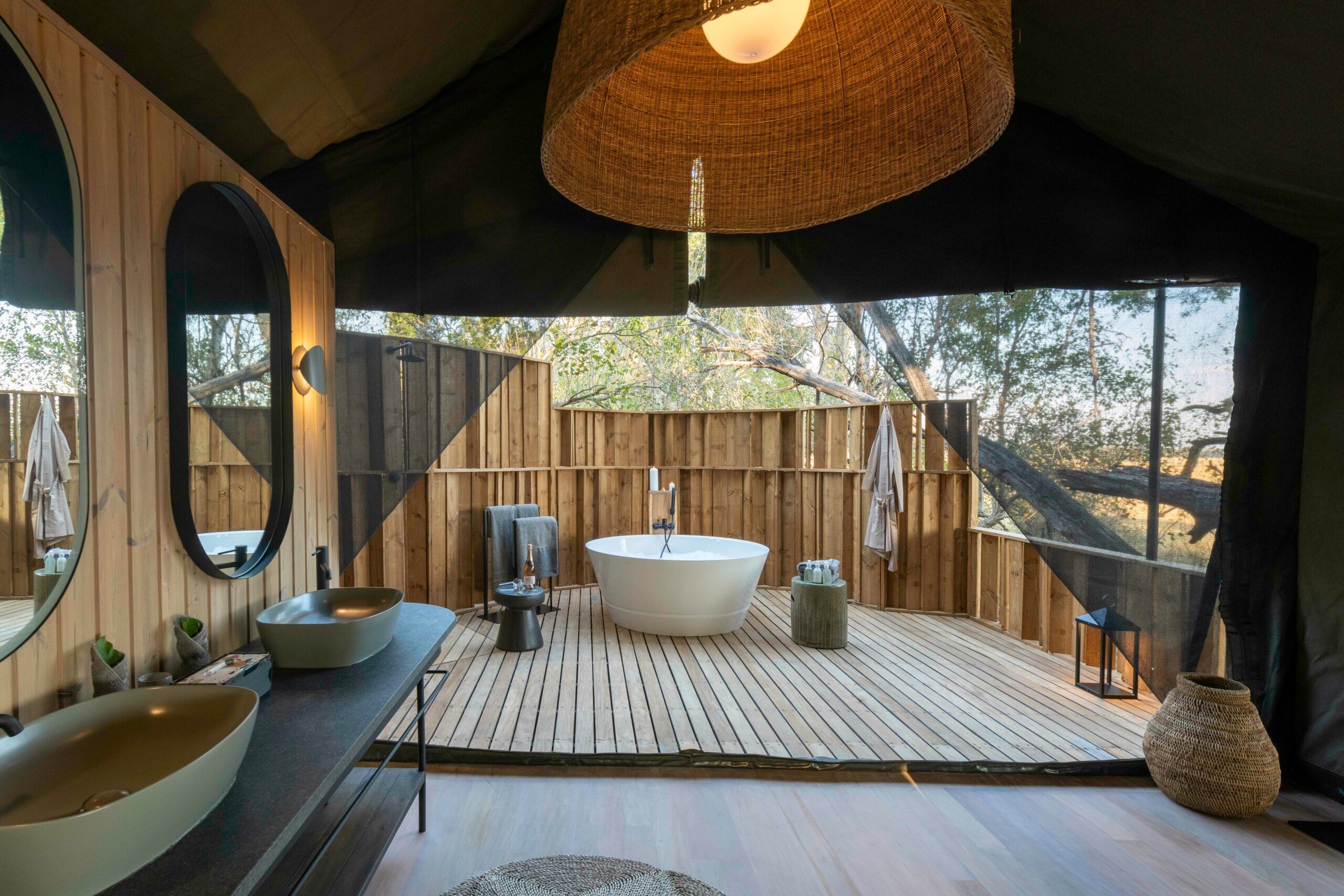 Space Dividers & Effect Walls with 3D Wall Cladding
Made from Nordic pine and spruce, Lunawood's 3D cladding enambles modern and unique wall and ceiling surfaces. Thanks to the tongue and grooved profile, the 3D wall cladding are quick and easy to install. They enable a final result resembling a batten-surface much faster compared to installing individual battens.
Explore more about Lunawood's seven premium 3D profiles: 3D Cladding Products
Wood Panel Feature Walls in Public Spaces
Using wood indoors can also influence people's images of the company or service provider. Wood surfaces displayed in an office create an image of value and expertise. A wood paneled room has a more relaxing and pleasant feel than a completely white room. The beneficial effects of the presence of wood have been found in schools and workplaces, where stress levels were lower than in reference rooms. (source: puuinfo.fi)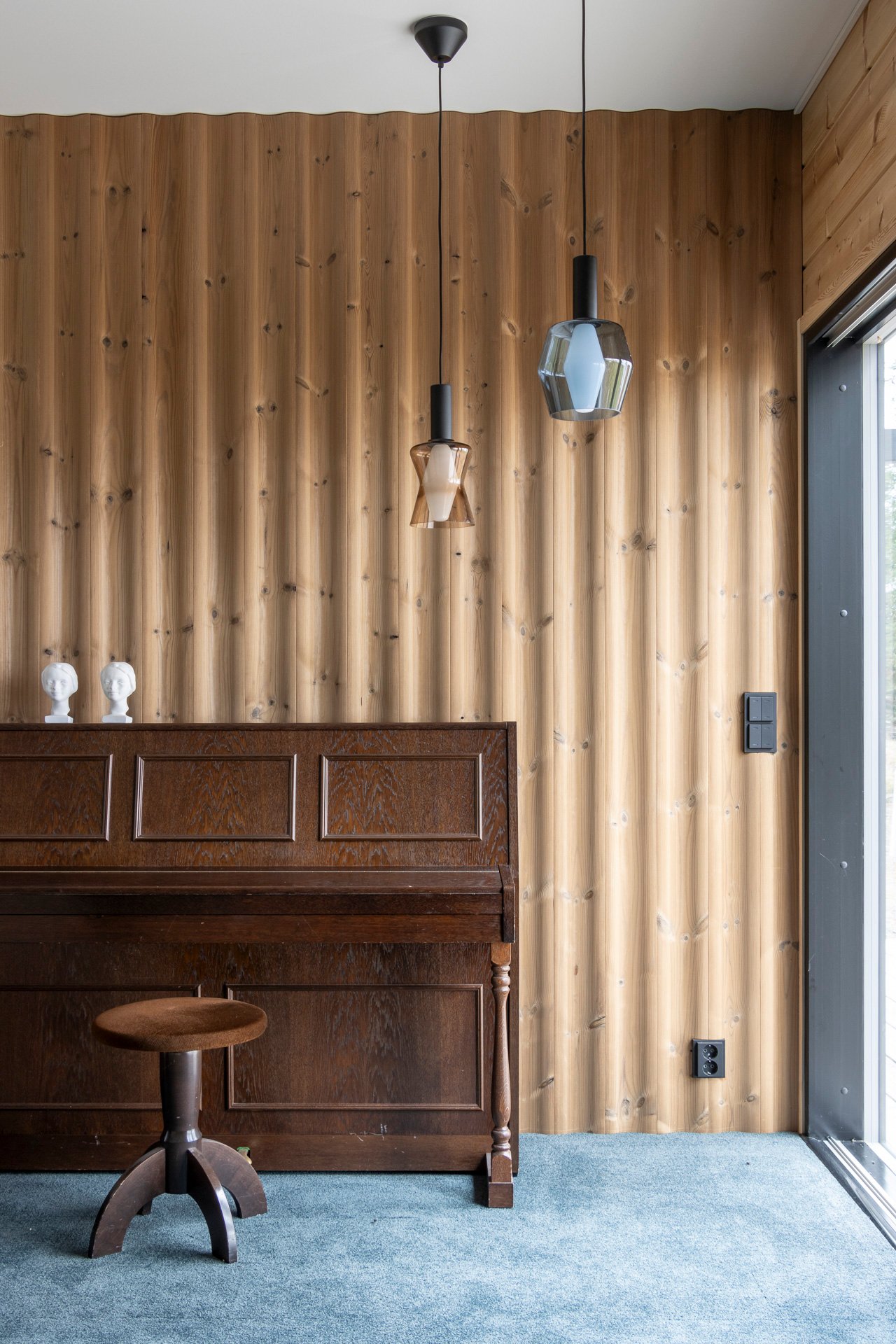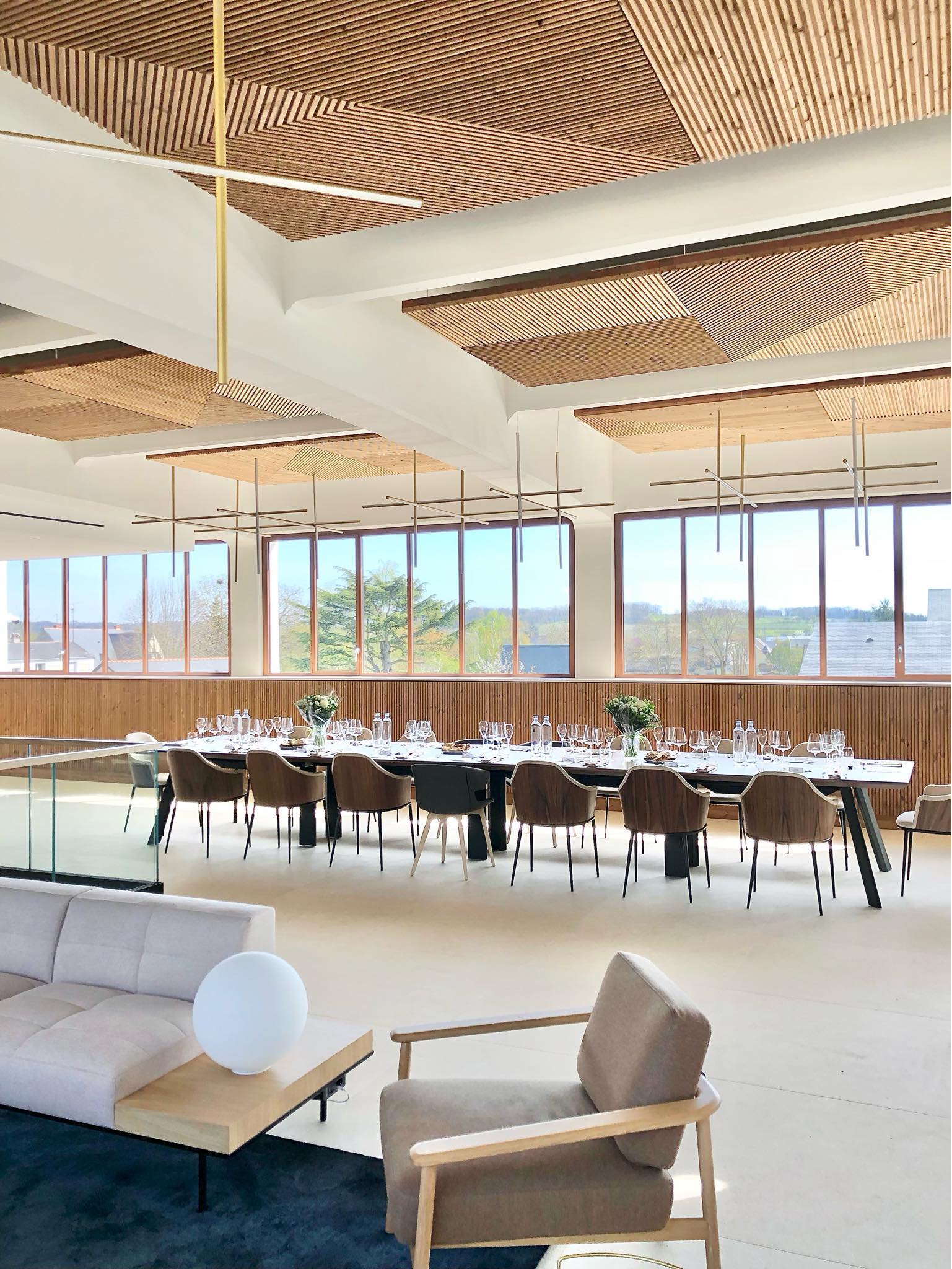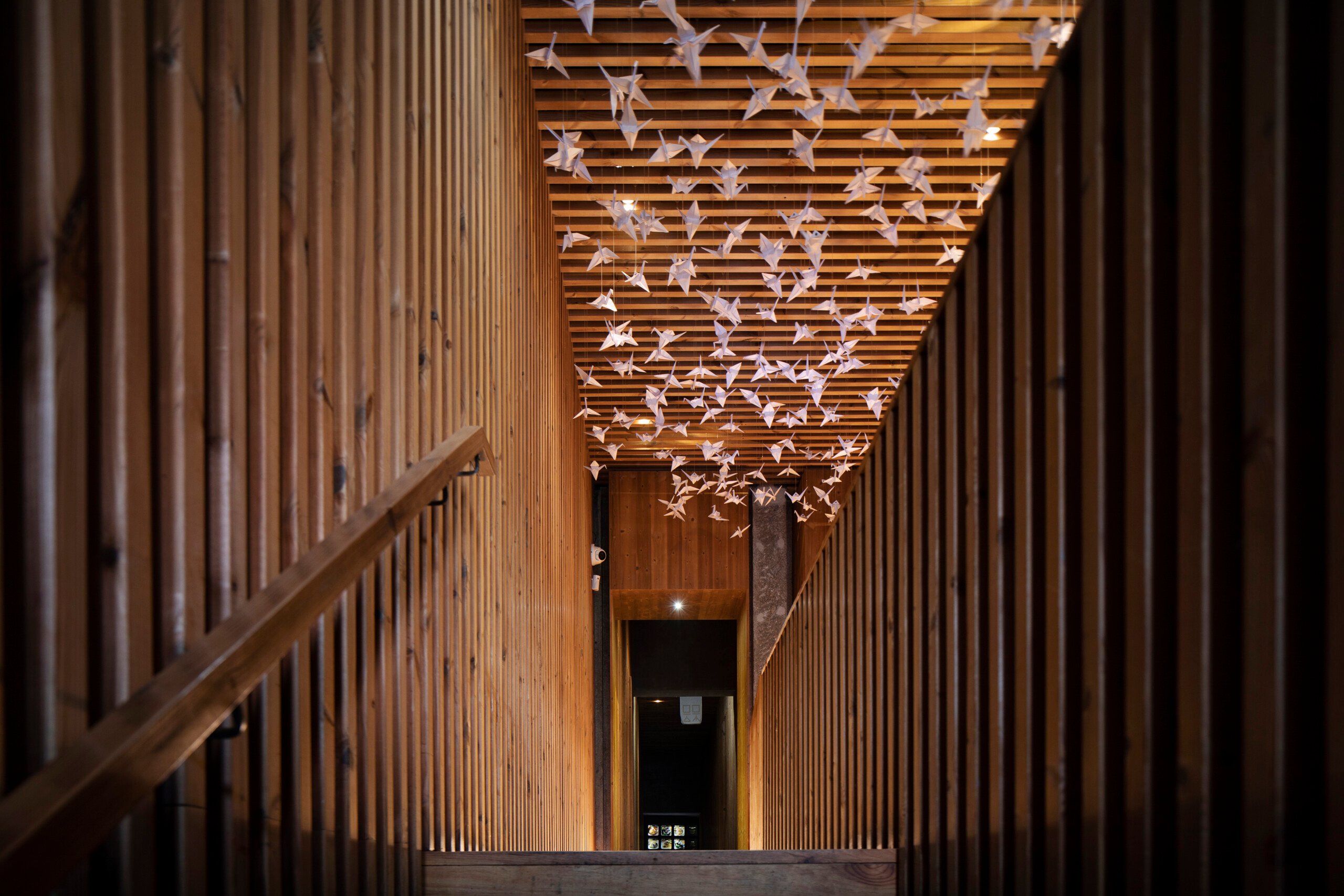 Beyond Interior – Innovative Applications
Lunawood ThermoWood® is a versatile product and users have come up with very innovative ways to use it everyday elements. Here are some examples of how natural Lunawood products have been used in challenging applications thanks to its lightweight and dimensional stability.
Furniture
Window frames
Doors