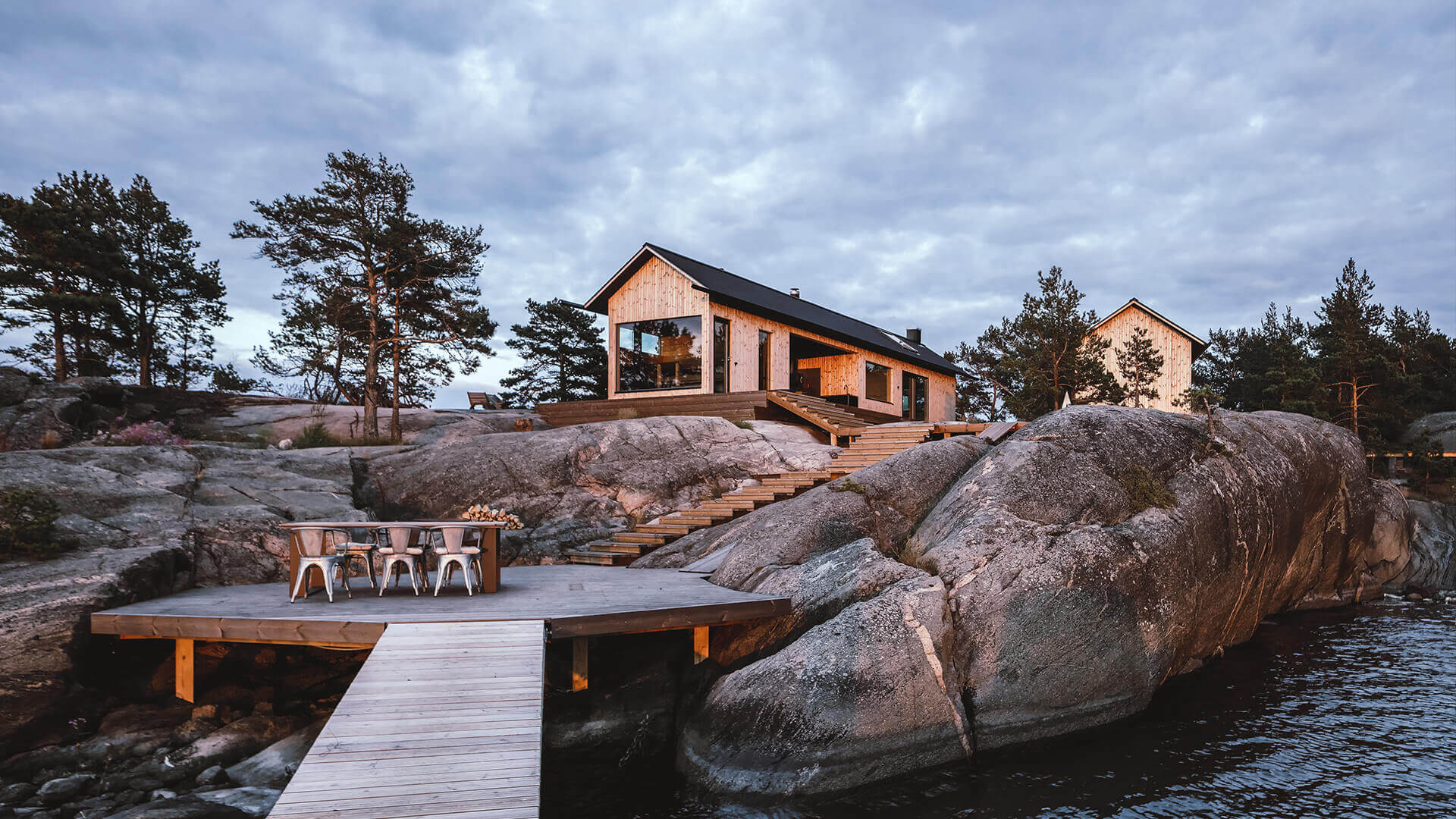 In 2020, we have witnessed an increasing number of innovative projects that bring out the versatility and aesthetics of wood in a whole new way. During the year, the architects all around the world have paid great attention to design sustainable and safe living environments. To our delight, Lunawood Thermowood has been selected to play an important role in several masterpieces that have inspired many architects and designers too. With these 9 projects, we want to highlight the most impressive Lunawood Thermowood projects, that have achieved your likes on social media.
The projects beautifully show, that the architects have found innovative ways to leverage the dimensional stability and haptic properties of Lunawood Thermowood, reconnecting nature with urban people.
The list includes everything from modern private residences to a ridge roofed nursery and a kindergarden to a 'amphitheatre inspired' winery.
We hope you'll enjoy it and find inspiration for your own design!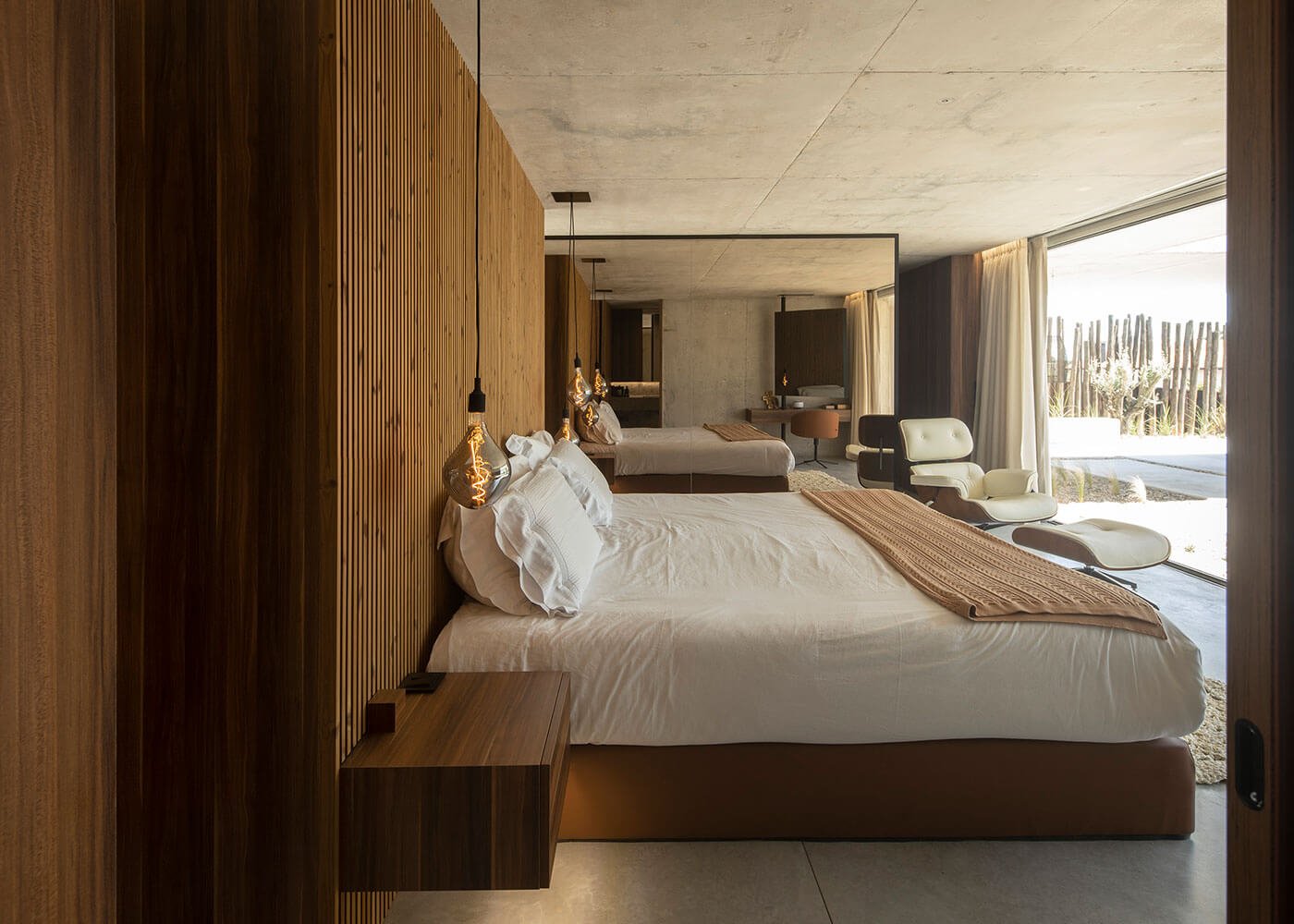 1. EV-House, Portugal
Artspazios Group
Photo: Fernando Guerra FG+SG
This carefully designed bedroom invites you to sleep a good night's sleep surrounded by stress-relieving Lunawood Thermowood. The beautiful interior, which skillfully combines wood with artificial materials, communicates well with the outdoor space as well.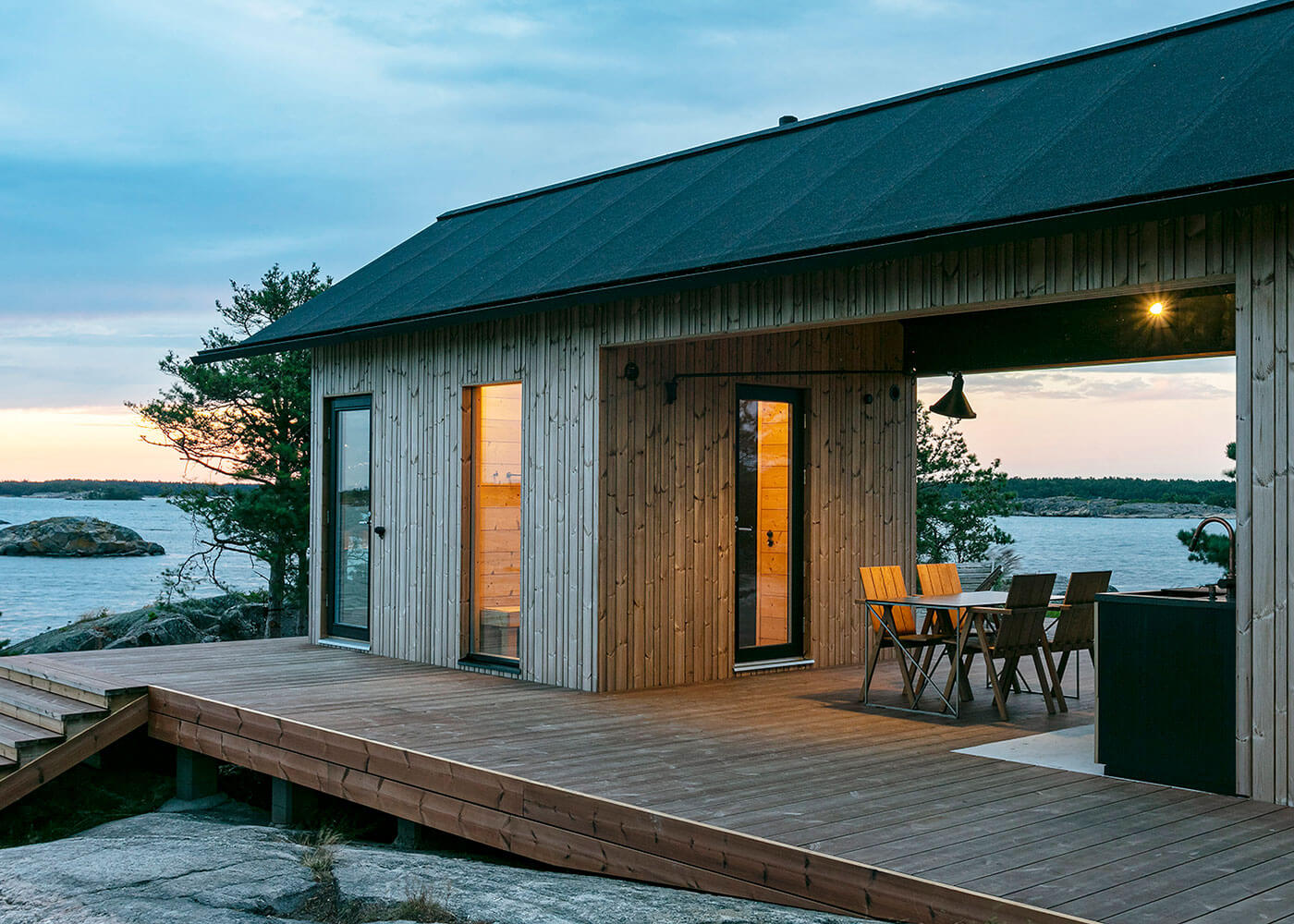 2. Project Ö, Finland
Aleksi Hautamäki and Milla Selkimäki
Project Ö, is based on an island in the archipelago of Finland. The two, Lunawood Thermowood featured, cabins are just 70m² in total. All individual spaces have been designed to be as compact as they can without compromising the functionality and comfort.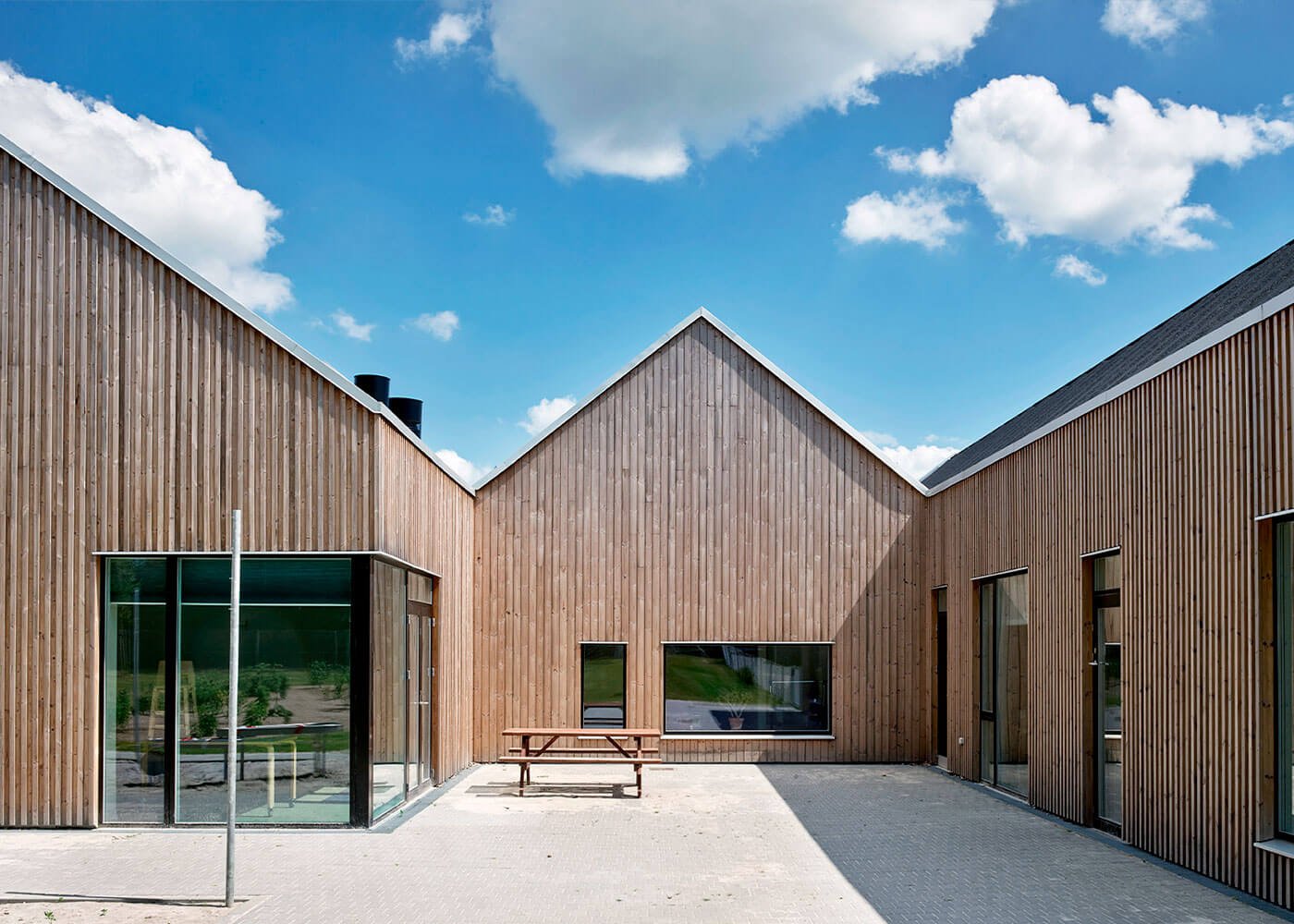 3. Skibby Bornehus Kindergarden, Denmark
Nordic – Office of Architecture
The safety and naturality of the used materials are the key elements in 'Skibby Børnehus Kindergarden'. It gathers three kindergarten into one and is featured with sustainable and toxic-free Lunawood Thermowood facade.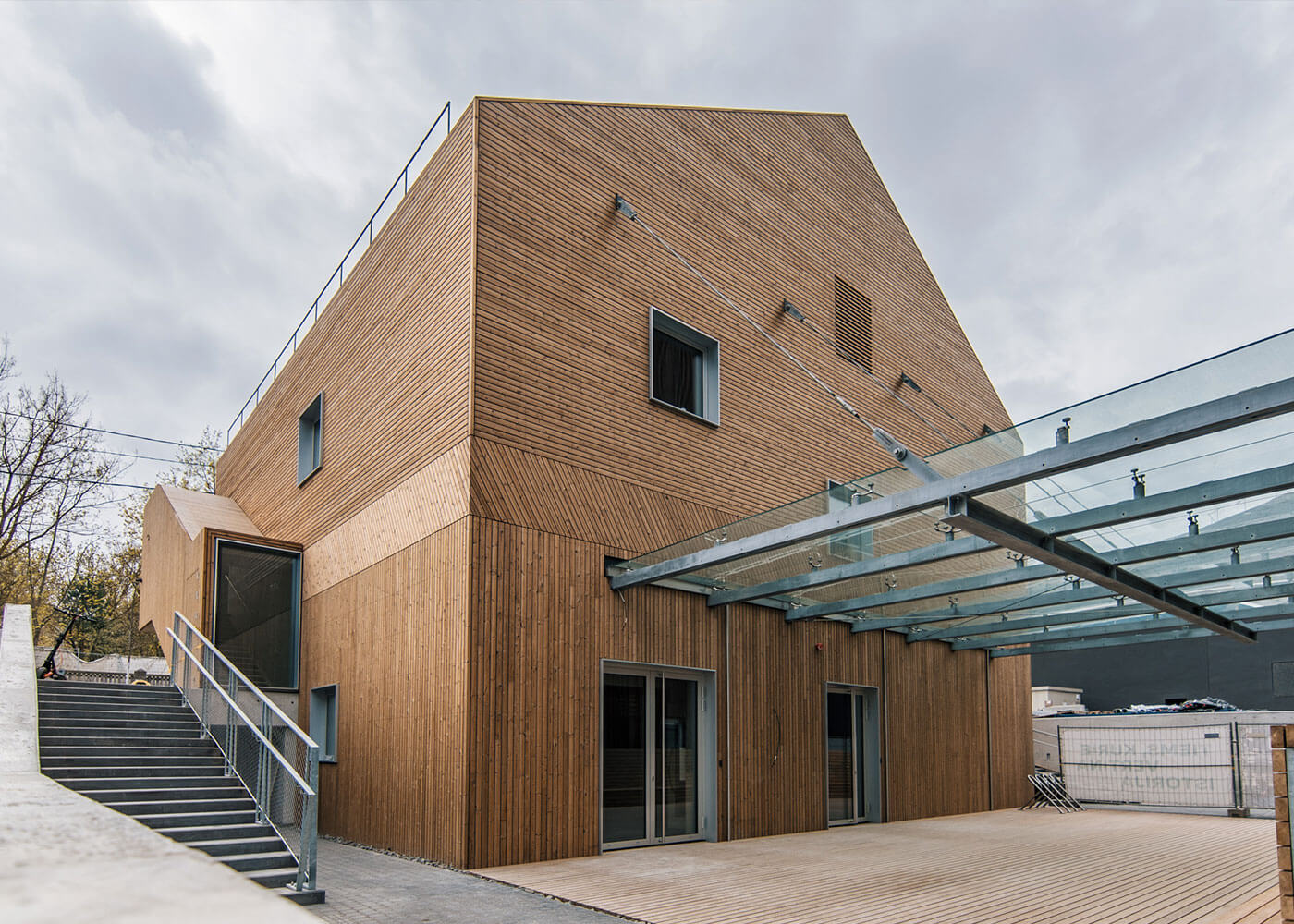 4. Film House Pasaka, Lithuania
Audrius Ambrasas Architects
Photo: Joana Suslavičiūtė
A visit to the movies can be an experience right from the building itself. The facade, decking and roof of this beautiful cinema are featured with Lunawood Battens.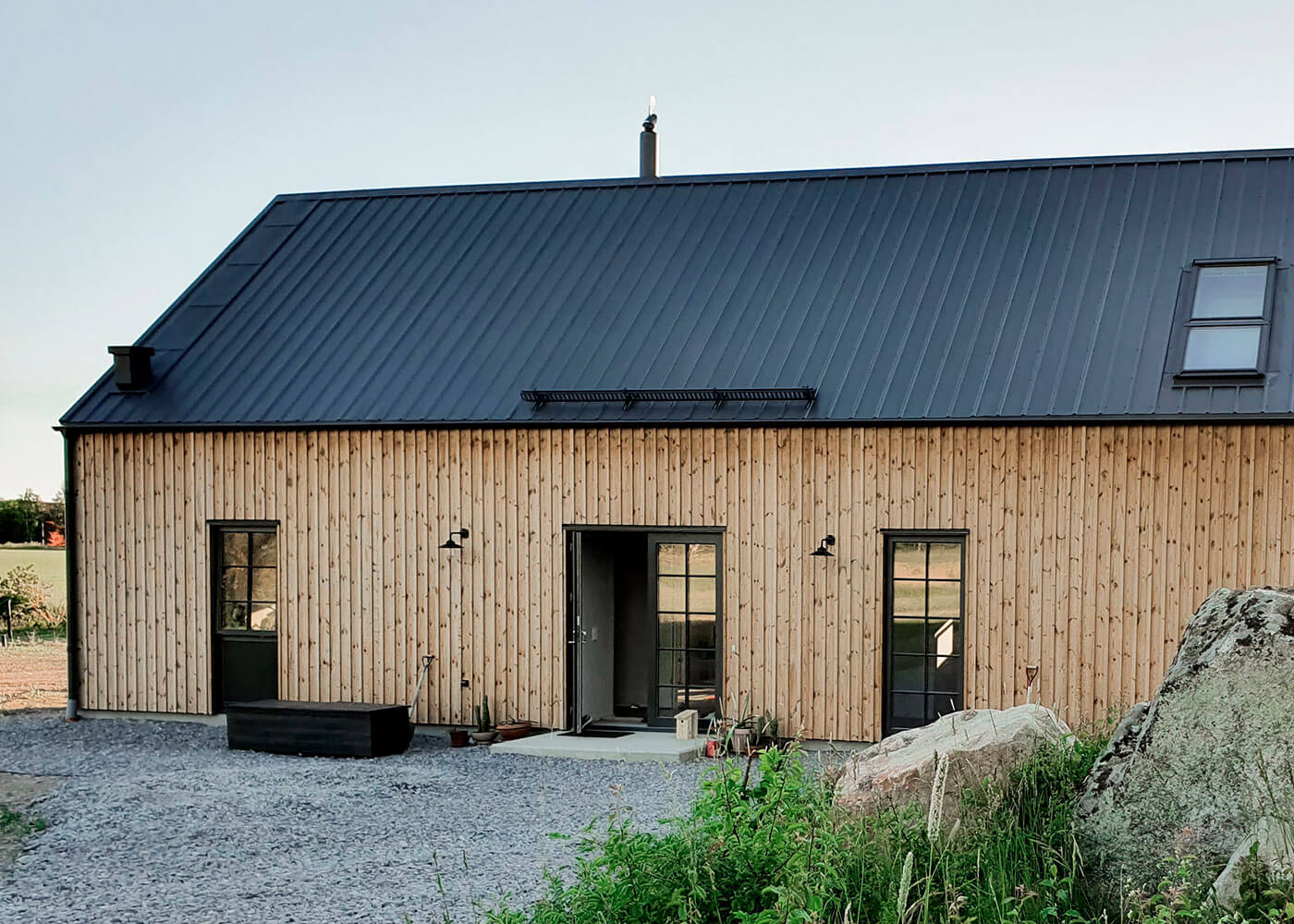 5. Humletorp, Sweden
Anders Holmberg
The play of Lunawood cladding profiles and battens creates a beautiful 3D surface on the facade. Beautiful butterfly shaped knots give natural look for this contemporary house.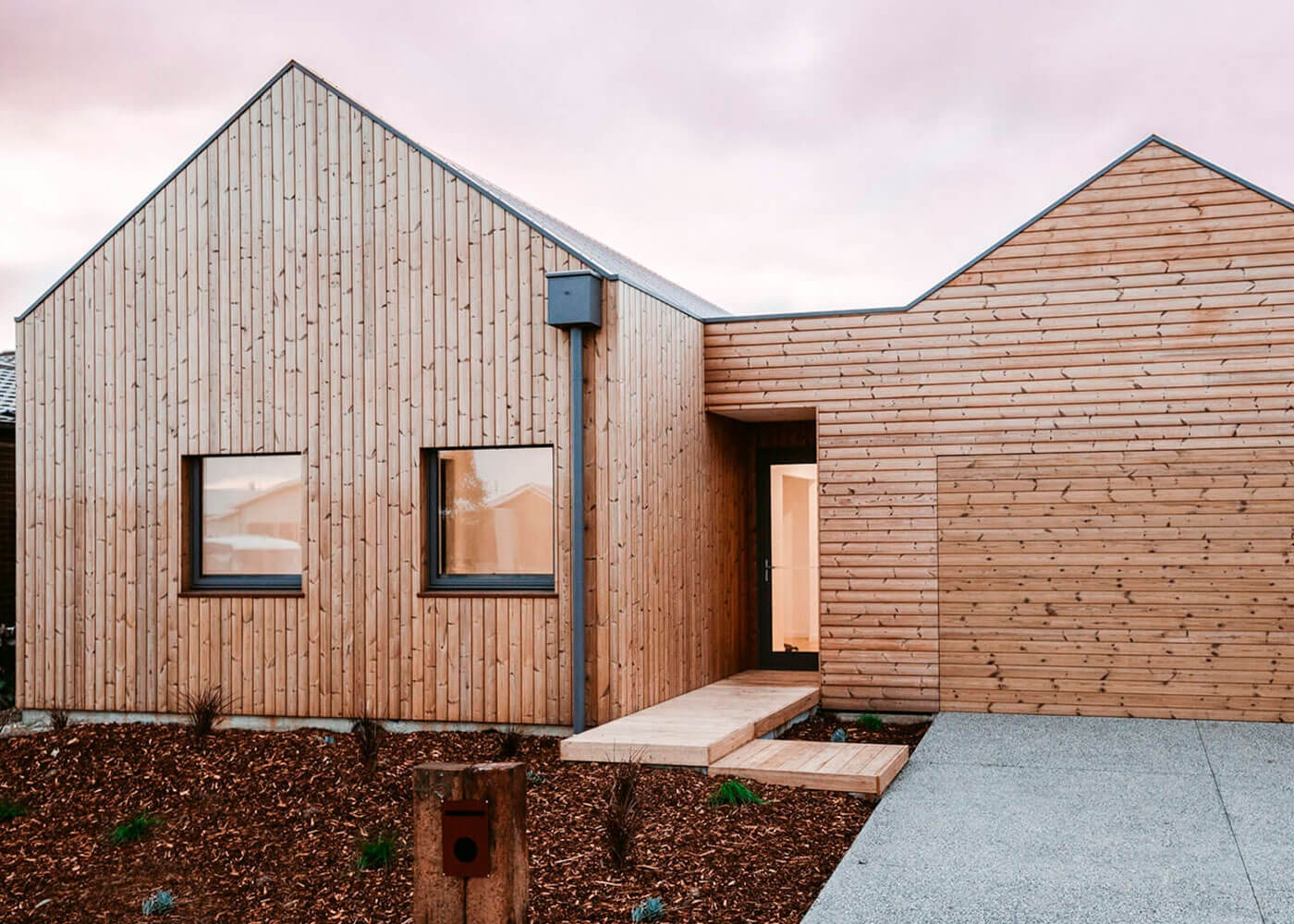 6. Coastal Haus, Australia
This Scandinavian architecture inspired private house, with a scope to be flexible in presentation and function, is designed keeping the relaxed lifestyle in mind. Lunawood Thermowood with its unique properties meets the requirements.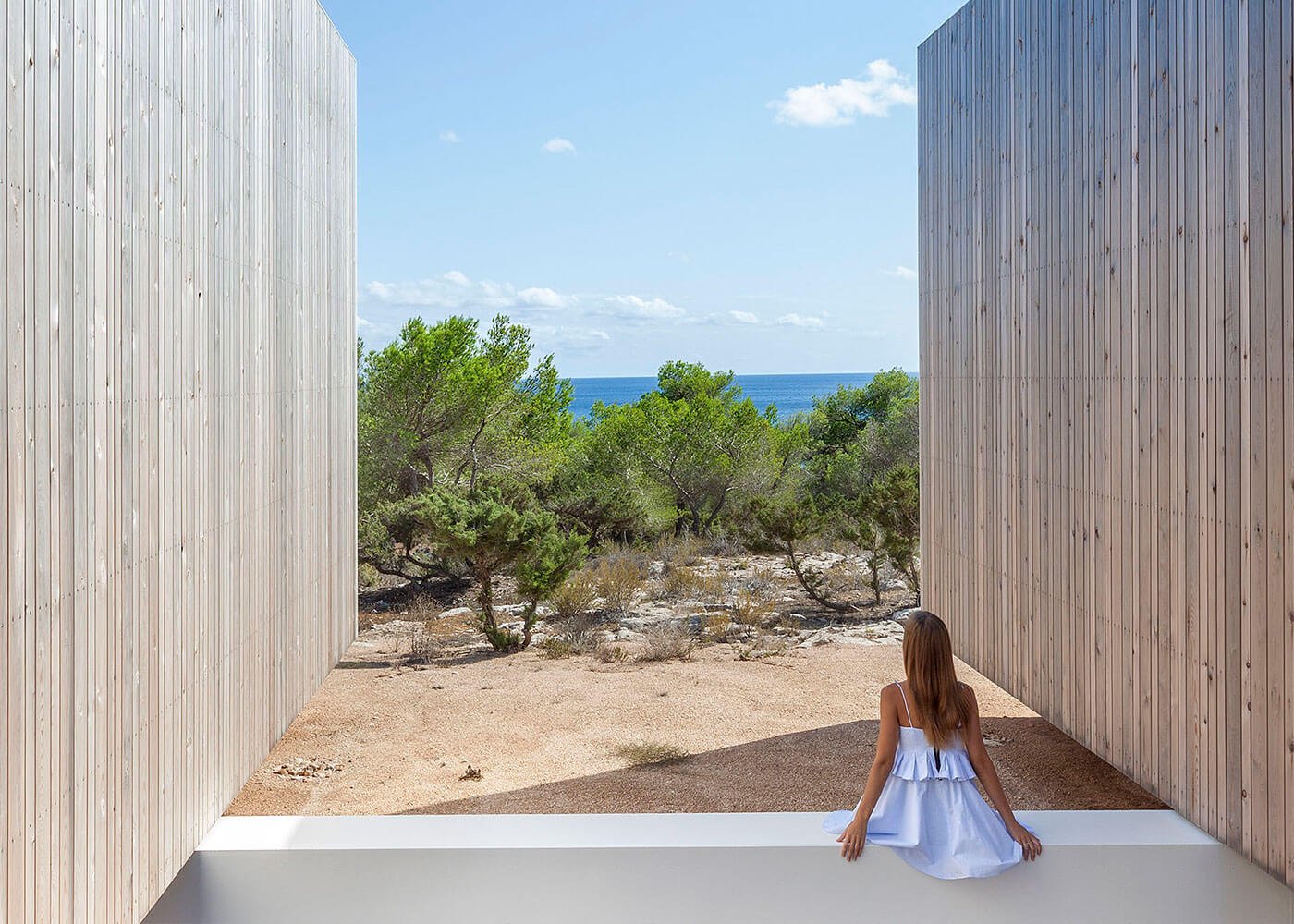 7. Bosc D'en Pep Ferrer, Spain
Marià Castelló Martínez
Sustainable and naturally weathered Lunawood Thermowood matches perfectly together with the large rocks carved from the ground. Lunawood Thermowood Facade weathers naturally over time into a silver-grey patina.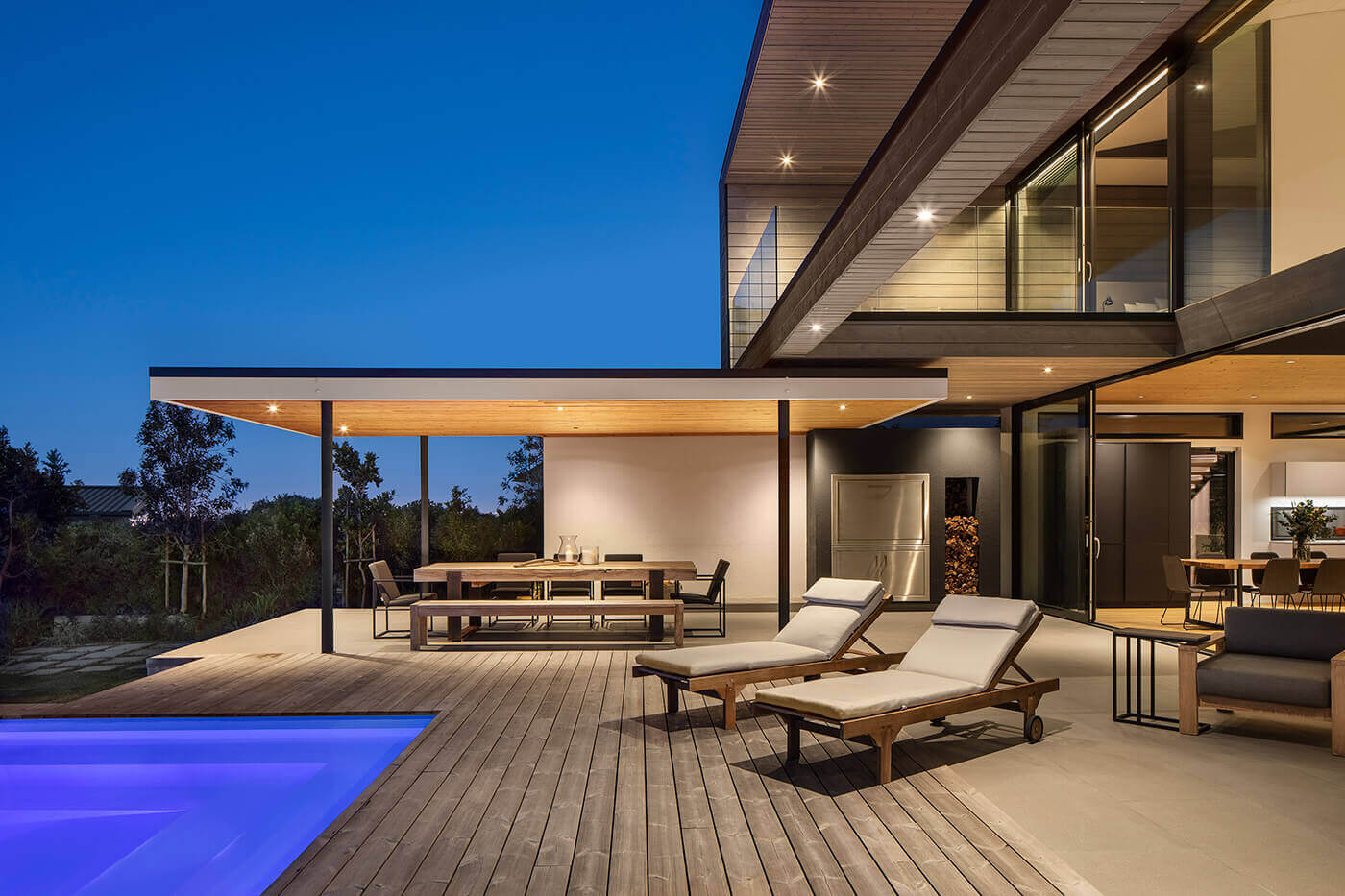 8. Honorary Consulate of Finland, South Africa
Adler Price Architects / M.A.R.K. Arkkitehtitoimisto Mäntylä Oy, Seppo Mäntylä
This luxurious private residence is featured with Luna Triple Shadow panels on the ceiling, that extends beautifully to the terrace. The climate in South Africa requires high performance for construction materials.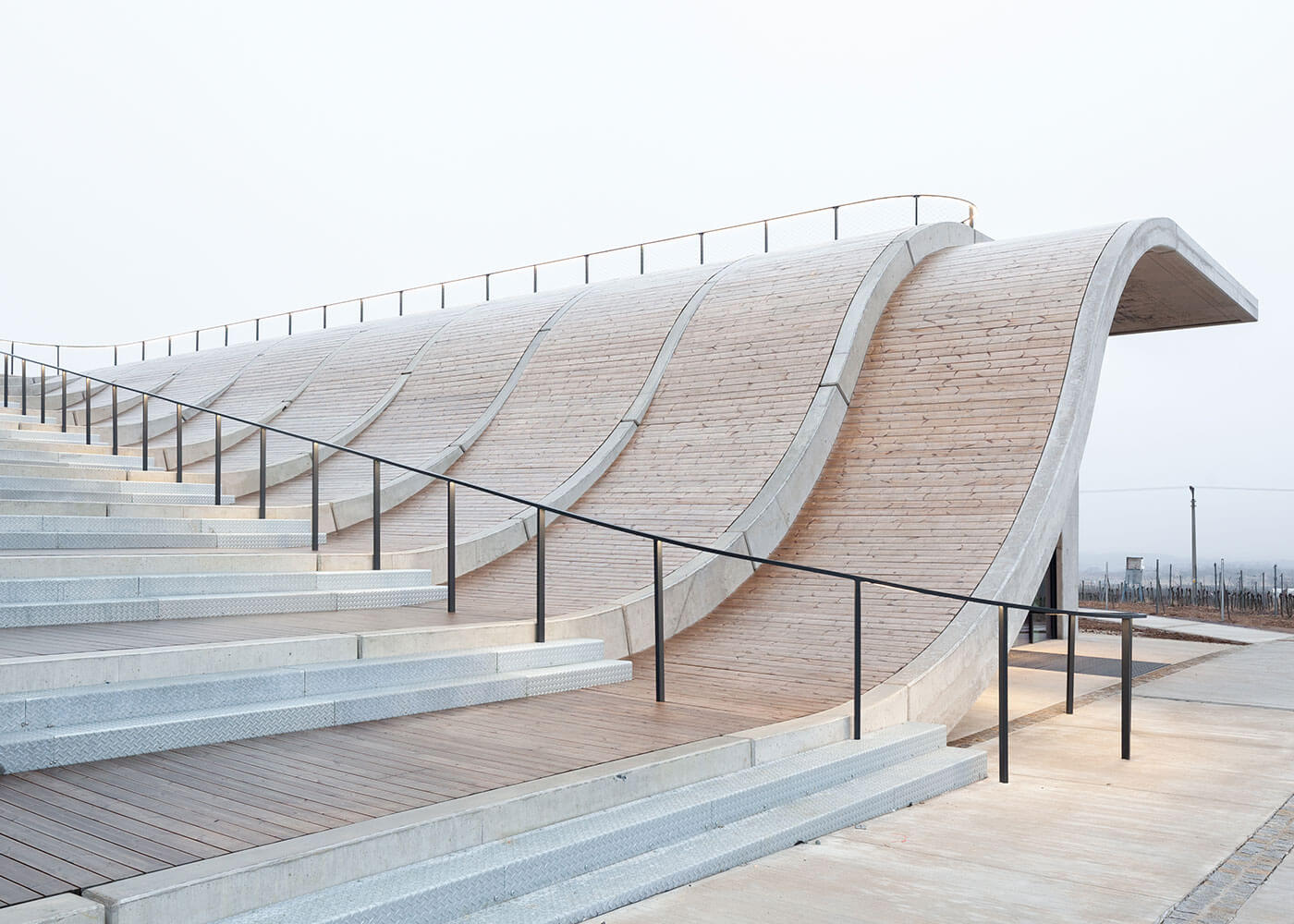 9. Lahofer Winery, Czech Republic
Chybik + Kristof Architects & Urban Designers
Photo: Alexandra Timpau, Alex Shoots Buildings
This modern winery has a beautiful arched roof that mimics the surrounding vineyards. Lunawood Thermowood is featured in facade and roof/decking due to its stability, aesthetics, and haptic properties.
Lunawood Design Tools are available for architects and designers for Lunawood's Nordic thermally modified wood products. Lunawood Design Tools consist of 3D BIM objects for ArchiCAD and Revit and Rendering images. All these are free of charge.
Product Samples
Feel the calmig effect of Lunawood Thermowood.
Digital Design Tools
Create realistic visualizations with our BIM objects and rendering images